7 Best Cheap Tropical Vacation Spots Around the World
Dreaming about tropical vacations that offer sandy beaches, stunning outdoor destinations, sunny weather, and turquoise waters? But don't have the budget for it? Well, tropical vacations tend to be pricy but if you play your cards right, that doesn't have to be the case. Amazing tropical vacation deals do exist all around the world. It's all about the right destination at the right time.

From Palawan in the Philippines to Cozumel in Mexico, you will definitely find great deals everywhere you dream of traveling to. Choose the best place to visit on a budget with our list of the top cheap tropical vacation spots around the world.
1. Cozumel, Mexico

With white stretches of sand and turquoise water, Cozumel is a delicious dive into the Caribbean.
From December to March, this season sees high prices in Cozumel, but you can enjoy Cozumel the rest of the year with much better rates and plenty of ways to save money. July till October is hurricane season, so the best time to visit is between late March and June. You will enjoy great weather and reduced prices.

Cozumel beaches are free all year, so you can spend the day at the beach, enjoying the sun, and spend absolutely nothing. The Arrecifes de Cozumel National Park is the world's second-largest coral reef system. It's perfect for diving and it's very affordable.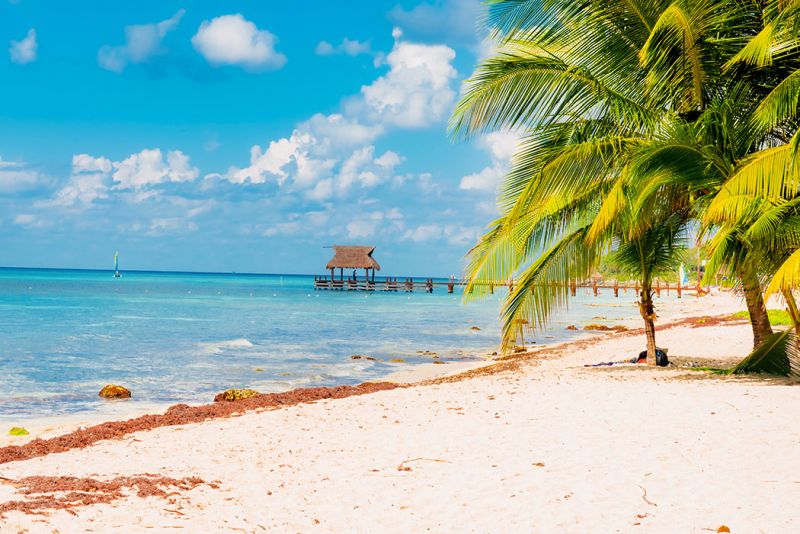 2. Dominican Republic

Dominican Republic has its high season and it isn't cheap, but the months from April to June will bring you the best of the two worlds; mostly sunny days and plenty of special discounts and offers on accommodations and flights. The rates at these months are reduced by as much as 50 percent compared to the high season rates. Can you imagine?!

Santo Domingo and Punta Cana have somehow pricey accommodations, but things get much cheaper when you head to smaller towns and off-the-beaten-track spots, such as Samana and Bahia de las Aguilas.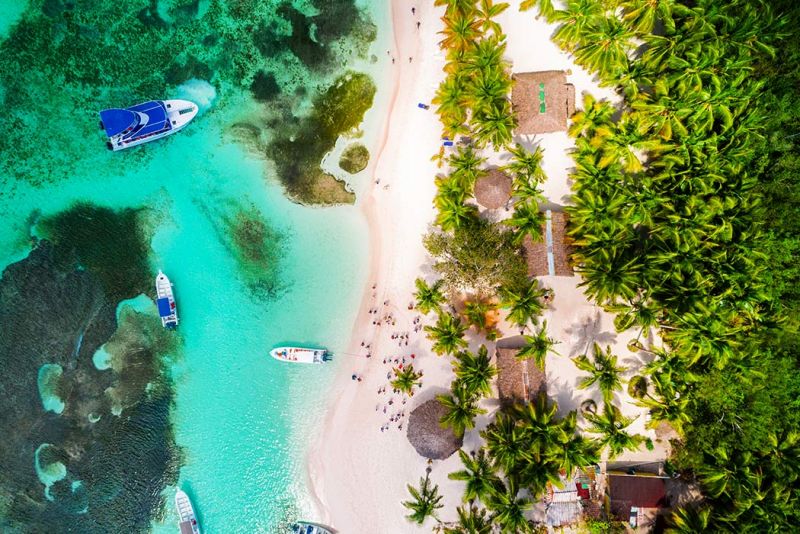 3. Palawan, Philippines

Palawan is the Philippines' largest and most biodiverse island. The archipelago of Palawan is home to limestone cliffs, crystal clear waters, tons of nooks and crannies to explore, and, of course, the Puerto Princesa Subterranean River which is an underground river you can't miss.

The beaches in Palawan are some of the best beaches in the world. There are over 1200 miles of coastline. The diving there is a bucket-list must-do.

Palawan is a place you'll get a lot of bang for your buck, with a wide selection of accommodations that go easy on the wallet. June to November is an off-peak season, but it's also monsoon season, but don't let that scare you. Even during the rainy season, it doesn't rain every day. Hotels and airlines offer big discounts during this time. You will get to save as much as 80 percent compared to regular costs.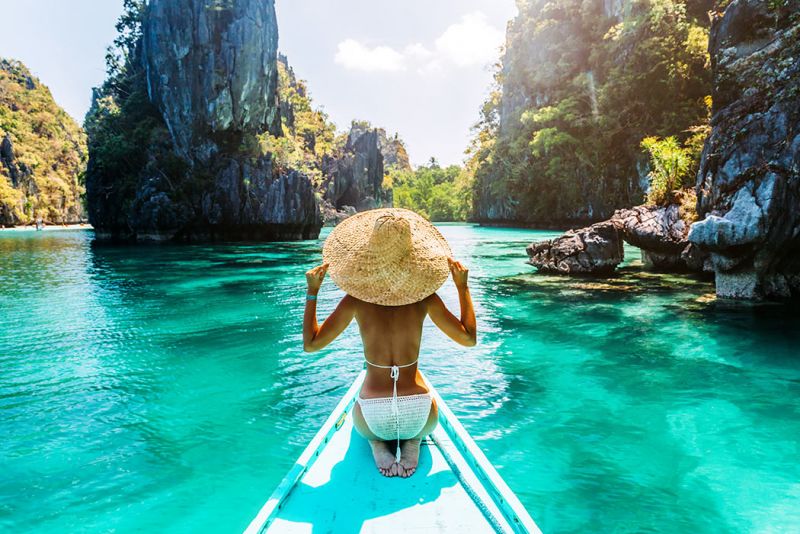 4. Bali, Indonesia

The most popular and favored tropical destination among travelers worldwide is Bali. It's a fabulous escape full of volcanoes, meditation retreats, temples, beach resorts, nightlife spots, rice paddles, and more. It is a beautiful island in Indonesia that has a thing for everyone.

But even with its popularity, Bali can be a bargain if you pick the right time. The destinations south of the island are more expensive in general, where everything is double the price. Your best bet is to visit during the off-season, from March to May. Whereas March and April can be a bit rainy, May is beautifully sunny. All beaches in Bali are public and free, so you can spend the day at the beach and you won't spend a penny. Also, the island offers many activities like going to rice paddies, hiking, and many temples ad palaces, which are all free of charge.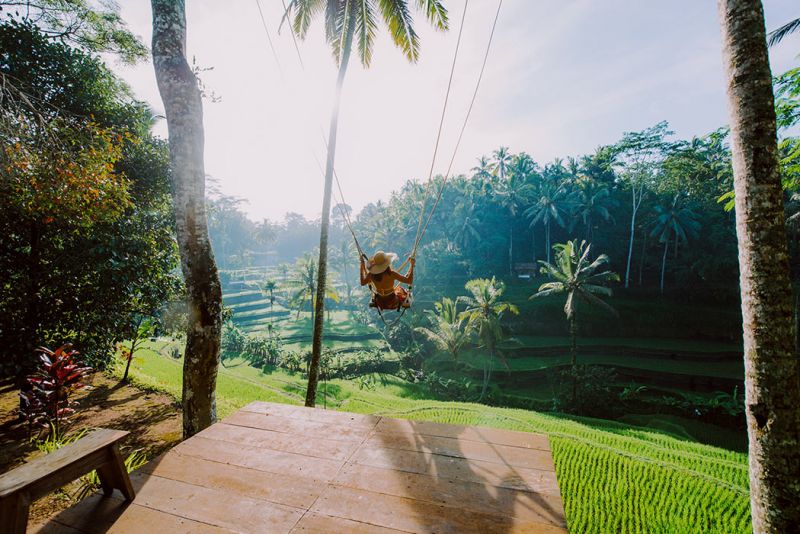 5. Costa Rica

Costa Rica is not always considered a cheap tropical getaway vacation. It depends on the time of the year you plan on going. But if you hit the right time, you are going to save a ton of money.

Costa Rica's off-season is between May to mid-December. It will have a lot of rain and cloudy forest, but do not let that stop because, in spite of that, it is going to be still warm and you will have many opportunities to enjoy the sunny days and hit the beach.

Make sure to hit Volcano Arenal while you are there; it is one of the most stunning destinations for hiking in Costa Rica. You will only need to pay the park's entrance fee.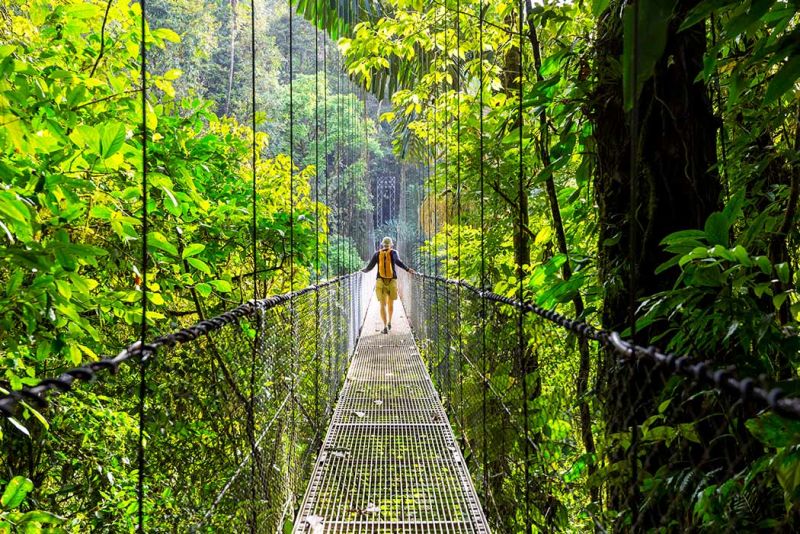 6. Koh Samui, Thailand

Thailand is known for having some of the cheapest tropical islands to visit. You can enjoy a luxurious trip and you stay on budget.

Koh Samui is one of Thailand's most beloved beach destinations. Its low season falls between October and mid-December. Whereas October and November can be rainy in the afternoons, December is beautifully sunnier and drier. These three months are great months to get the best deals on hotels and flights.

You can take a day trip to the nearby island of Koh Tao and enjoy doing some snorkeling and scuba diving. That's if you are planning to travel in October because the sea is rougher at Koh Tao in November and December.

A pro tip, you can usually get great deals on flights to Thailand if you book at least one month in advance and once you've grabbed a flight deal, everything in Thailand is incredibly cheap.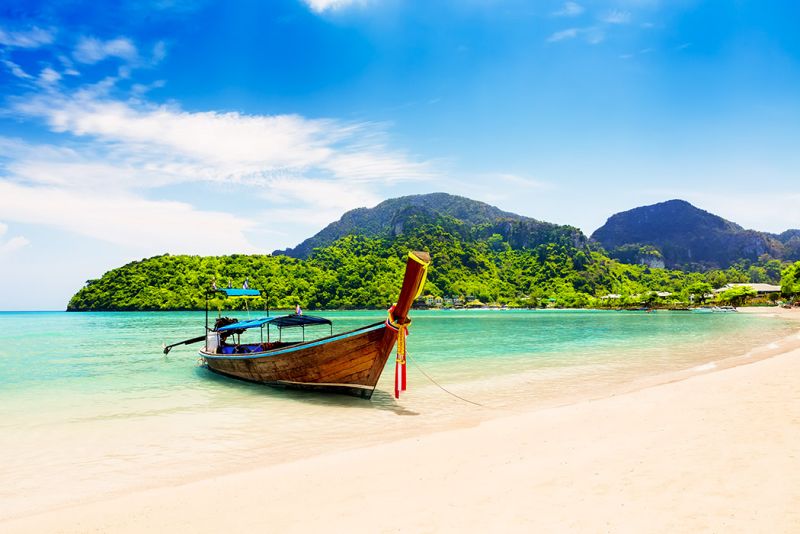 7. Hoi An, Vietnam

Hoi An is not only an affordable tropical vacation, it's also a dreamy affordable honeymoon destination. This charming title town checks all the boxes: it's a bit of off the beaten track, so you will not see big crowds, it's a short distance from turquoise waters at Da Nang which makes a very affordable tropical vacation spot, it offers privacy and romance on a budget, and the list goes on and on.

The town of Hoi An is actually a UNESCO world heritage site. Back in the days, Hoi An was a South-East Asian trading port that dates from the 15th to the 19th century. The town is full of old buildings and streets, you will feel like you stepped into a fairy tale.

Hoi An low season is between September and March. If you travel during these months, you can get amazing deals on airfare and accommodation, with travel packages that are 50 percent off the regular price.