Best Restaurants in America: Guide to the "Top Restaurants Near Me"
Always stressed about finding the best place to eat, the nearest good restaurant to you, scouring the internet and polling friends before you head out? Well, luckily for you, we have decided to take on that headache and compile a list of its top-rated restaurants throughout the country. From hole-in-the-wall diners for a quick meal to fine dining that's worth a splurge, read on and discover the top 9 iconic places based on customer reviews to satisfy a grumbling tummy and get a taste of the local American flavor.


1. Mama's Fish House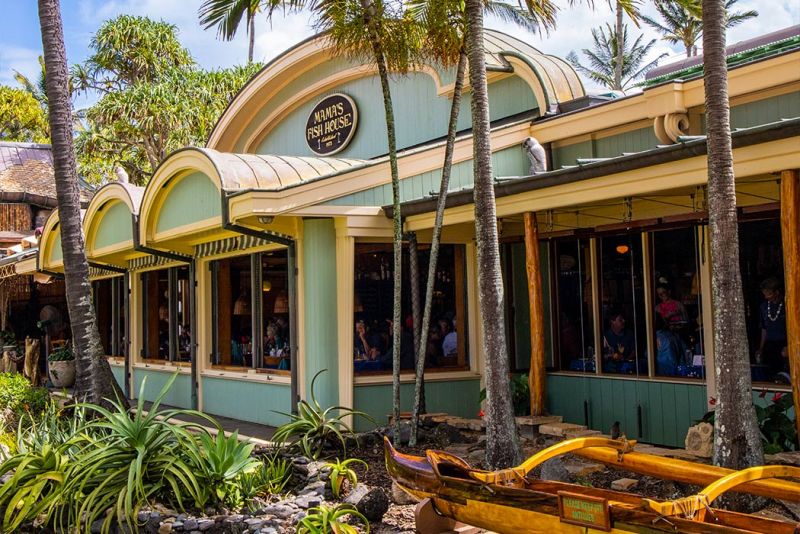 Location: Maui, Hawaii
Type of food: Seafood

Mama's Fish House is a family-owned restaurant since 1973. It features Hawaiian fish brought daily by their fishermen. So, all their dishes are Hawaiian daily fresh.

The food is not the only thing that makes this restaurant so special and famous. The restaurant itself is a converted beach house in a coconut grove on a secluded white sand beach; it is filled with spectacular flower arrangements and handmade tapa print cloths cover the tables. The whole place has a retro old Hawaiian theme going on.

If you enjoy fresh fish and sea breeze, you'll fall in love with Mama's Fish House!


2. Katz's Deli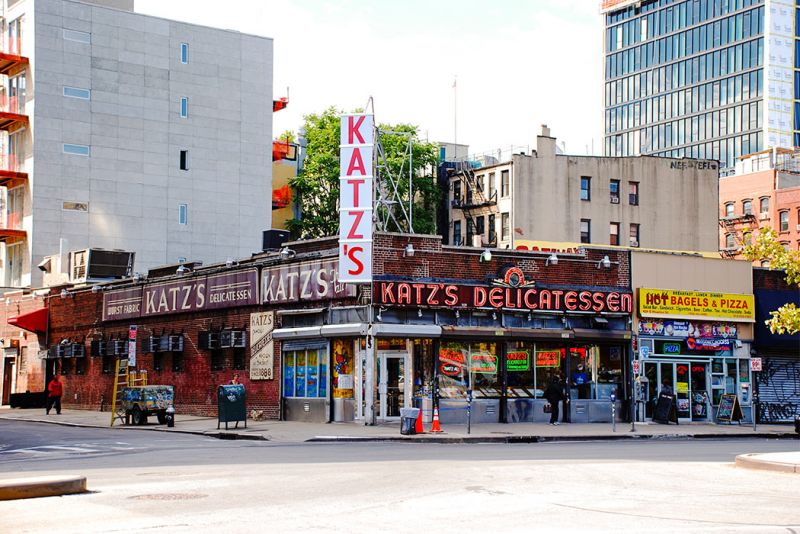 Location: Manhattan, New York
Type of food: Delicatessen

Katz's Deli is a New York City landmark. Many consider Katz's the best of New York's many kosher-style delis. Around 6 p.m. every day, you'll notice the long line outside Katz's Deli.
The Deli is famous for serving up mile-high corn beef, pastrami, and rueben sandwiches with fresh, house-made pickles. What makes the deli so famous is that their corned beef and pastrami is cured using a slow, 30-day method, unlike other places who usually do it fast in 36 hours. This makes the meats fresh, more flavorful, and juicier.

Katz's Deli is one big open space, looks more like a cafeteria, with memorabilia and photos of famous guests on the walls. You can even sit at the actual table where Meg Ryan and Billy Crystal filmed the famous "I'll have what she's having" scene from 1989′s "When Harry Met Sally."

The Deli was established in 1888; the iconic deli has remained as popular as ever due to its delectable food. If you are not a New Yorker, a trip to the Big Apple is not complete without a stop at Katz's Deli.


3. The French Laundry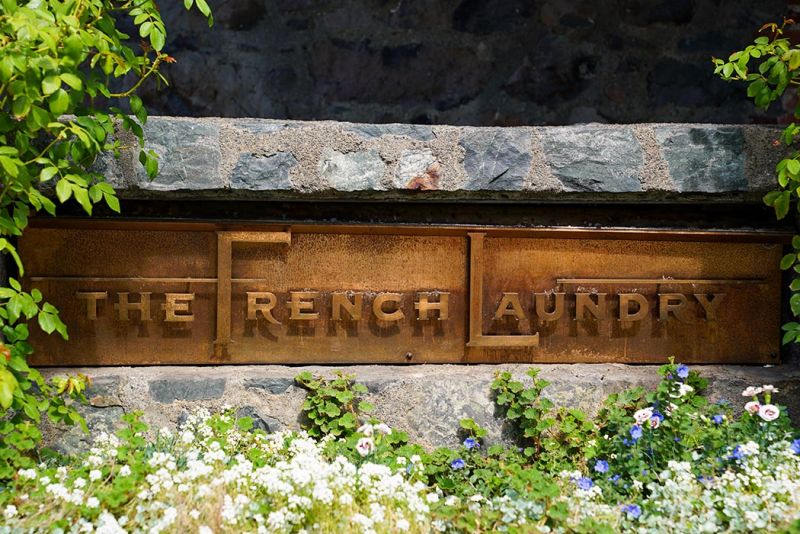 Location: Napa Valley, California
Type of food: French Cuisine

The French Laundry is the perfect scene for modern fine dining. It's housed in a rustic, historic building, from the 1920s. The building was originally a French steam laundry which inspired the name of the restaurant.

The French Laundry has been awarded three Michelin stars annually since 2006. The iconic restaurant is considered to be not just one of the best restaurants in the country but one of the best worldwide. In fact, the French Laundry has twice named the best restaurant in the world, in 2003 and 2004.

So what makes the dining experience in the French Laundry so special? Each night, two tasting menus are offered; these menus are based entirely on what fresh ingredients the restaurant has acquired that day. The products are pulled from the on-site garden or nearby purveyors. Dinner can last for two to three hours and cost more than $300.


4. Mystic Pizza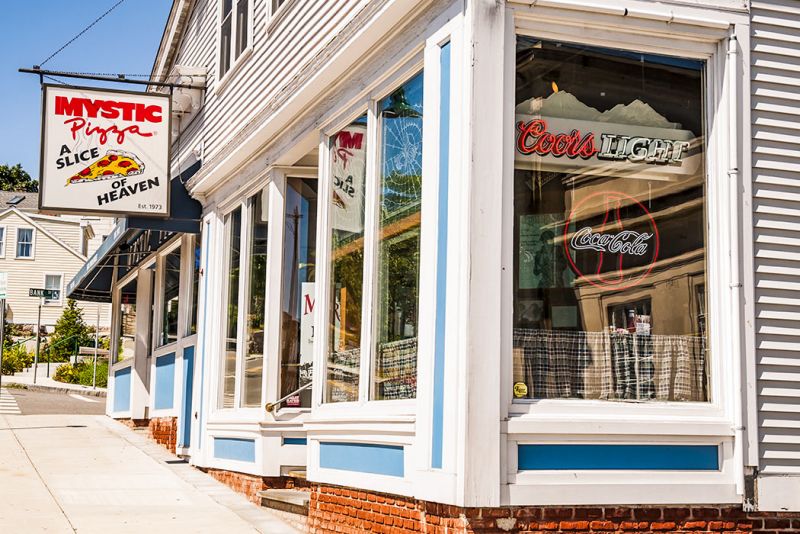 Location: Mystic, Connecticut
Type of food: Pizzeria

Mystic Pizza is Connecticut's most famous pizzeria. It got its fame from its appearance on the silver screen. However, instead of simply serving as a location in a movie, Mystic Pizza got the film named after it. The famous 1988 romantic comedy starring Julia Roberts follows the lives of three pizza parlor waitresses, working in Mystic Pizza.

Screenwriter Amy Jones was summering in the town of Mystic, Connecticut, when the local pizzeria caught her eye and inspired her and that lead her to choose the location as the main setting of her script. Although the restaurant scenes were not filmed at the real Mystic Pizza, once the movie became such a huge hit, the place was redesigned to look precisely the way it did in the film.

After the release of the film, people flocked to the quiet town of Mystic to line up outside the restaurant waiting for a chance to grab some memorabilia and a slice of pizza. The pizzeria got so famous and so busy that Mystic Pizza's owners had to open a second location nearby the original one.


5. Peter Luger Steak House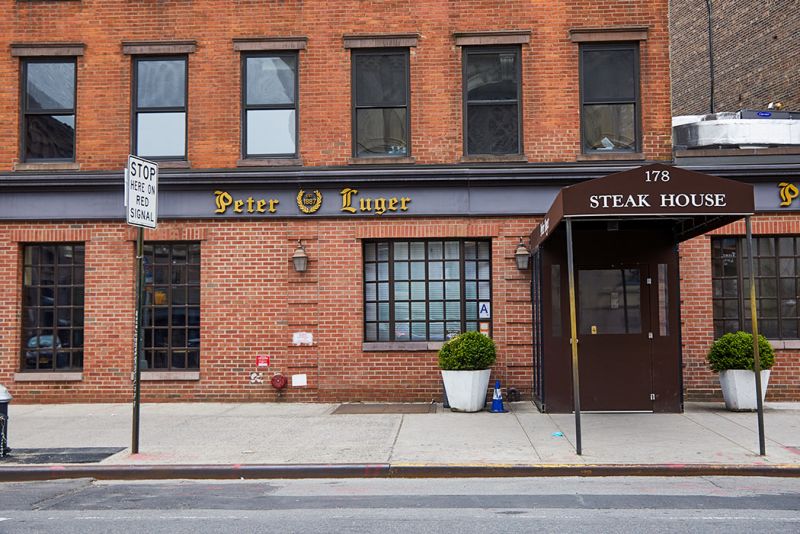 Location: Brooklyn, New York
Type of food: Steakhouse

Every New Yorker knows this place by heart. As soon as the word "steak house" is in the air, they immediately think of Peter Luger.

The iconic steak house was established in 1887 by Peter Lugar. However, after his death, it fell into disrepair, but Sol Forman saves it after buying it in an auction and got up and running again. For three generations now, the restaurant is still owned by the Forman family and is reigned as one of the best New York steak houses.

Peter Lugar is actually the third oldest steak house in New York City, after Keens and Old Homestead.


6. Union Oyster House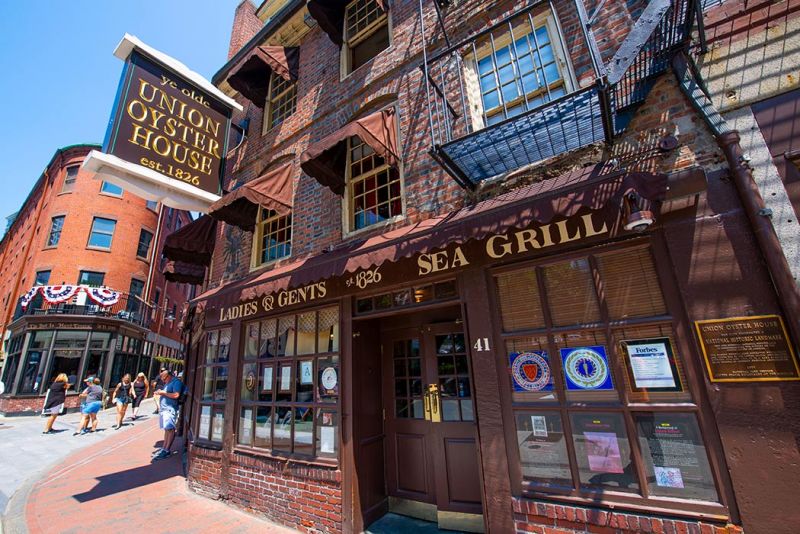 Location: Boston
Type of food: Seafood

Going into Union Oyster House is like going back in time. And why is that? Because Union Oyster House is the oldest yet still operating restaurant in the country. It dates back to 1826. And that's only the restaurant. The building itself dates back way before that.

Many famous people walked through the doors of this restaurant, including two well-known congressmen; Daniel Webster and John F. Kennedy. Kennedy enjoy the restaurant so much and enjoyed his privacy in one of its upstairs booths that the restaurant dedicated this booth in his memory.

Union Oyster House is such an iconic eatery to the extent that it has been named a National Historic Landmark.

If you are ever in Boston, make sure to grab a seat at Union Oyster House's famed U-shaped raw bar and enjoy some bivalves!


7. Louis' Lunch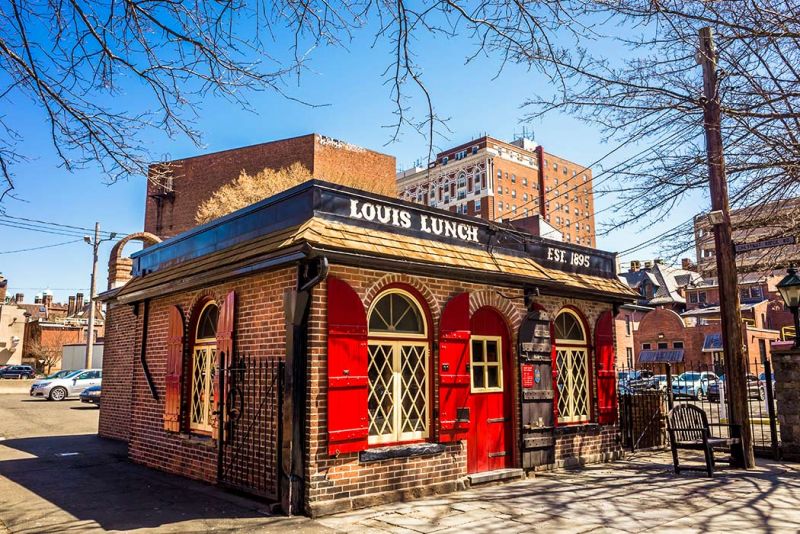 Location: New Haven, Connecticut
Type of food: Burgers

Louis' Lunch is one of the many places that boast to be the birthplace of hamburgers. However, it is the only one that's supported by the Library of Congress and that made it one of the most famous restaurants in the US.

The New Haven burger restaurant is so proud of the creation it made a century ago that till now it makes it the same without changing a thing in the recipe. The origin of a burger sandwich is a Louis' Lunch's burger sandwich: burgers cooked on cast iron grills, served on white toast with only cheese, onion, and tomato.


8. Commander's Palace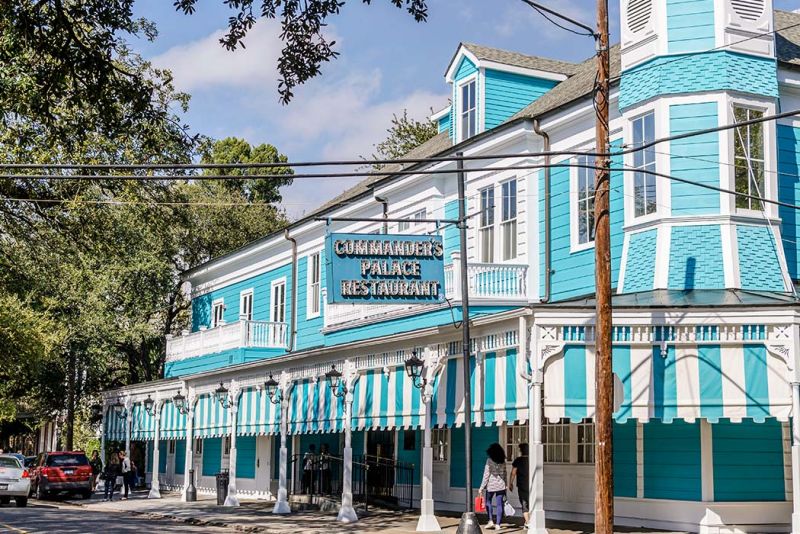 Location: New Orleans
Type of food: Creole

Commander's Palace is a New Orleans landmark and the place to go for perfect a bowl of seafood gumbo.

Commander's Palace is famous for a number of things. First is its staying power. The restaurant was established in the city's Garden District in 1893. Next comes the food. Commander's Palace has gained seven James Beard Foundation Awards, which is the top recognition in the culinary world.

Commander's Palace is also well-known for the culinary talents that have passed through its doors as it has served as a training spot for great chefs, including Paul Prudhomme, Emeril Lagasse, and Jamie Shannon.

Just sitting in the restaurants will give you a glimpse into New Orleans' storied past.


9. Geno's Steaks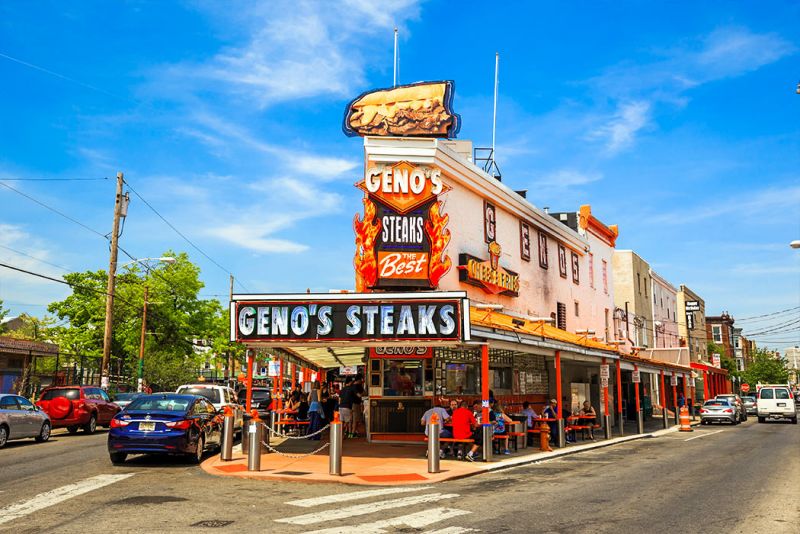 Location: Philadelphia, Pennsylvania
Type of food: Cheesesteaks

Ok. Who doesn't love a Philly cheesesteak sandwich? Geno's is your first place to get the famous Philly cheesesteak. It serves the best Philly cheesesteak in the country, without a doubt!

What makes Geno's cheesesteak so yummy and famous is its quality thinly sliced rib-eye steak for maximum juiciness, the freshest of onions and house-made bread. It's so good that tourists line up for a taste before they leave Philly.

The one difference between its all-time rival, Pat's, across the street is that Geno's steaks are slices, unlike, Pat's whose steaks are chopped.