How to make the most out of your Tours to Egypt?! - "Travel Experience with Memphis Tours"
Have you ever dreamed of a unique trip to the mesmerizing land of the pharaohs?! .. Are you looking for indulging in an Authentic Experience that's worthy of all efforts and planning for your trip to Egypt?.
Here we will guide you to know how to make the most of your trips in Egypt.
Let's first address the obvious question being Why is Egypt the Optimal opportunity for a unique experience with your loved ones, friends and family?
Most if not all of us want to get the most out of our trips, see new places, meet people from other cultures, visit one of a kind attractions, do things for the first time amongst other things. Sometimes we just want to enjoy some quality family time relaxing on the beach. In Egypt, you can do all the aforementioned in one versatile package. You will experience the wonders of the ancient Egyptians and their 7000-year-old culture. Alongside that, there's the exceptional experience of cruising down the Nile. Whether via motor or River Nile Cruises this once in a lifetime experience is assured to elevate your experience to new heights.
Another Exceptional location is the Red Sea where you will explore great ways to enjoy a plethora of underwater activities. Lay back on amazing shores as you rejuvenate your soul, mind and body with its warm sunny weather and blue crystal waters. Finally, enjoy the night under clear and star riddled sky on your perfect beach holiday.
So How do you get the most out of your Egyptian travel Experience?
The secret is to do your homework. Preforming an adequate amount of research reading up on the country's people, culture, public rules, policies, customs, traditions and travel guides are cardinal. Even more important is to experience Egypt through the honest, trusted, genuine experiences and knowledge within the testimonials of previous visitors.
What if there was someone who could give you the experience you are dreaming of and relief from all that planning and preparation?
Well, Memphis Tours does exactly that with versatile itineraries and packages, competitive prices, excellent customer service, facilitated payments amongst and over 8000 reviews on Tripadvisor with an excellent score across the board amongst others. All to suit your every need and assuring you a personal experience like no other. Heres a video testimonial from our awesome customers sharing there own experience with us and we hope to see you soon in the land of the Pharaohs.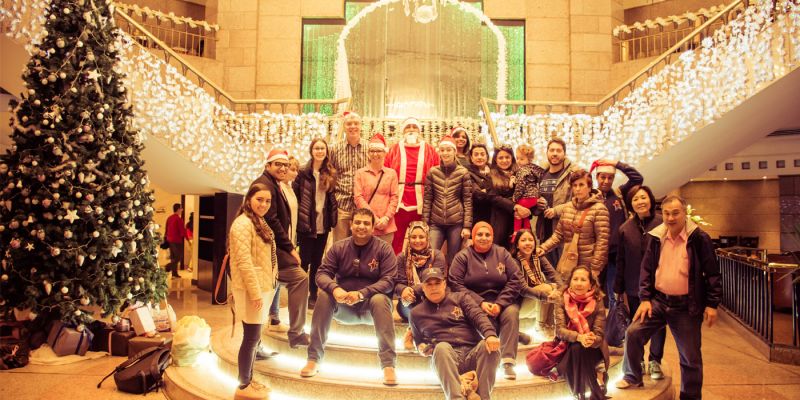 In Memphis Tours they give surety to implement high quality level of service during the whole process of tours management, in which travel consultation comes first then planning followed by operation on ground. That is to say they pay attention to details. All together they are human centric and customer focused in order to deliver authentic experience and achieve best results in customer satisfaction. For instance; in the following video they made sure to spend time with customers full of prizes and giveaways during Christmas time:

Travellers' recommendations represent trusted source and have more weight than any type of advertising. To get real feedback, look for customer reviews on service provider's website, or reviews on third-party website. Memphis Tours has more than 8200 reviews and customer feedback on Trip Advisor with average 5 stars rating across the board. That's huge comparing to other local service providers. Years ago since Memphis Tours Egypt became one of top travel agents in Egypt. See the following testimonials from 8 years old:
Private or in group you will enjoy your time and live unique experience as long as you are chosing Memphis Tours Egypt; see this client's feedback from USA:
Are you ready to explore Egypt and 4 travel destinations more with Memphis Tours: