Enlisted as one of the most happening destinations to celebrate Christmas and ring in the New Year, Christmas in Dubai promises to bid you a memorable winter break in the grandest way possible. From the illuminated sky-scraping buildings and mesmerizing fireworks to Boozy Christmas parties and delectable champagne brunches, the overall pomp and show of this ultramodern city during the New Year will make you sizzle with excitement.
While there are no major expenses spared when it comes to celebrating the festive season in all its glory, there is an assortment of ways to enjoying the 12 AM countdown as per your taste and choices:
Dubai Christmas Market at Habtoor Palace
Jingle Mingle and mix at the enchanting winter garden market in Habtoor Palace's lovely Versailles Garden, which not only features holiday carols and guest visits from Santa but also delights you with plenty of festive foodie treats.
While there will be fun galore for kids including an exclusive snow zone, a dedicated play area, and a gingerbread house making station, adults can equally immerse themselves in themed activities bolstered by a number of retail stores and food stalls to entertain, satiate and satisfy you.
Spend the Best Dubai Trips and Enjoy the Christmas Celebrations like never before!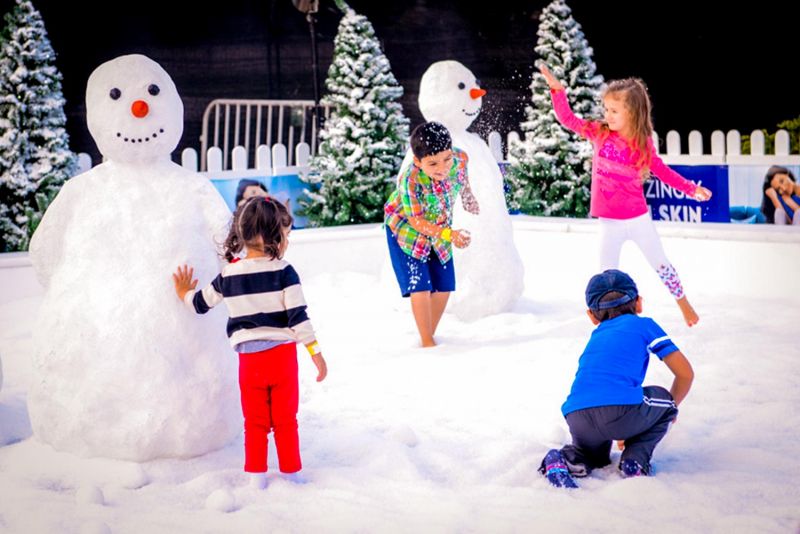 P.S. The major attraction of the market remains a huge Christmas tree, which is decorated and lit up to impart an exhilarating, festive vibe to the whole of Madinat Jumeirah.


Unveil the grandeur of Dubai Opera on NYE
Get ready to be enamored by an incredible night of dance, music, and beverages in the iconic building of Dubai Opera, which promises all kinds of entertainment in the beating heart of Downtown Dubai.
P.S: give yourself a chance to discover Dubai through Dubai trips.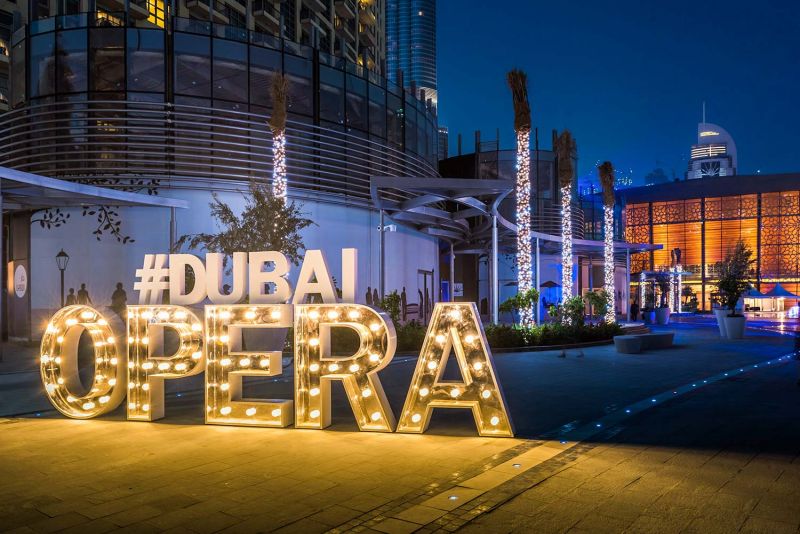 Not only can you mark the start of the New Year with a royal dinner while watching a stellar show at the auditorium, but also shift the gear up at the stroke of 12 with a fantastic party as the DJ takes over the night to let the crowd go wild to the classic beats. But that's not all; you can also lay testimony to the city's most spectacular fireworks and water fountain shows that integrate amazing LEDs, laser displays and the spellbinding atmosphere!
Light up a Christmas tree— Irish Style
Come celebrate Christmas at the small piece of Ireland in the heart of Dubai as you light up a Xmas tree with all your family in a friendly, vibrant atmosphere. While Santa readies his sleigh to bid you a Merry Christmas, you can decorate your own string of lights and create different, fun combinations on the enormous Christmas tree put up by the Irish Pub.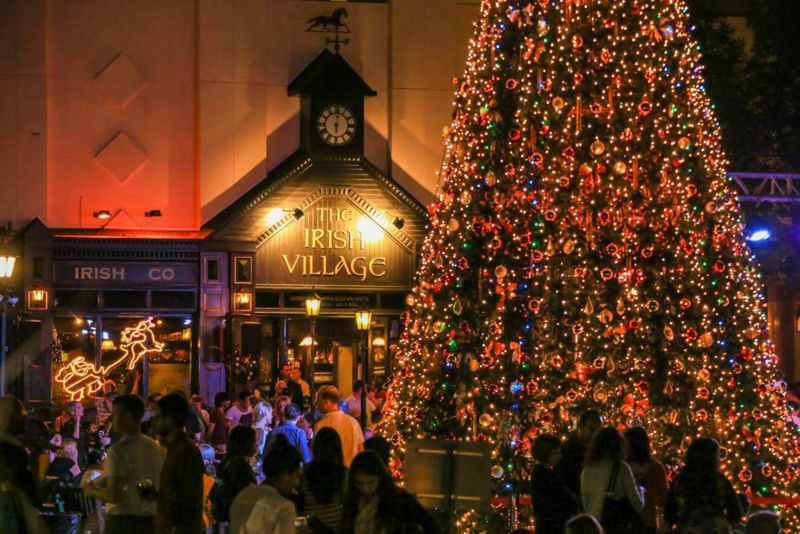 What's more; you can also savor the home-baked mince pies, seasonal mulled beverages, and many orthodox festive specialties while singing Christmas carols and enjoying a magical night at this warm home away from home.
P.S. With exciting fun activities like a snowball fight, snowman building and customizing the Christmas tree, your kids will thank you for an experience of a lifetime with our amazing Dubai trips.
Christmas at Dubai Parks and Resorts
Offering guests the opportunity to enjoy the holiday season in an authentic atmosphere resembling Europe's renowned Christmas markets, Dubai Parks and Resorts is all geared up to glitter like a magical Christmas snow land to ring in Christmas and New Year.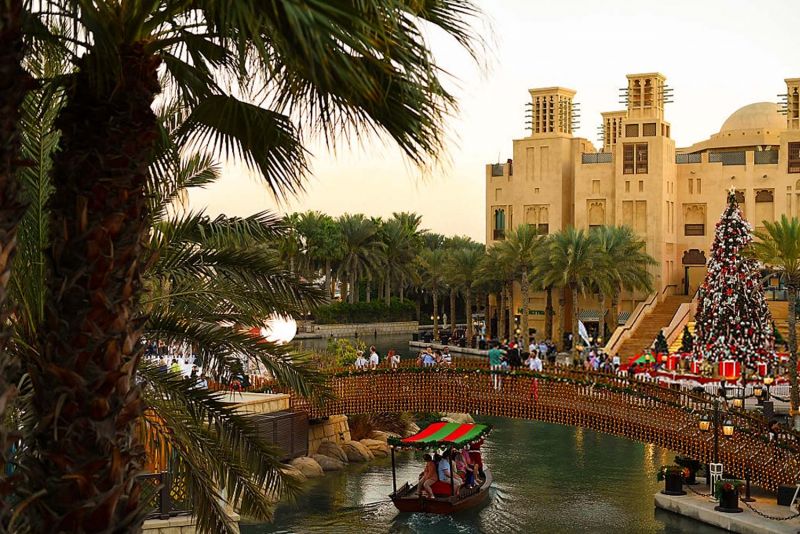 With splendid fireworks lighting up the 1-kilometer stretch of the park's magnificent manmade river, there's no better family spot in Dubai to witness the city's dazzling skyline on the NYE.
What's more; to alleviate your overall experience, this family entertainment park also features a 9 meter tall Christmas tree and decorations beautifully spread around, and a special festive market offering special products, foods and beverages for the occasion.
Pro tip: You can also take a boat tour on the mini-river to catch the spellbinding scenery of the night sky as you glide through the water slowly and say HELLO to SANTA and the NEW YEAR in style.
Indulge in a New Year's dinner in the Company of Fireworks
Say 'Hola' to the New Year with the spectacular vistas of Dubai as you feast on the scrumptious dinner in the company of your loved ones and the dazzling night sky. With special gourmet festive menus on offer from some of the best restaurants in Dubai, you are in for an exceptional and memorable dining experience paired with the best of sea and land.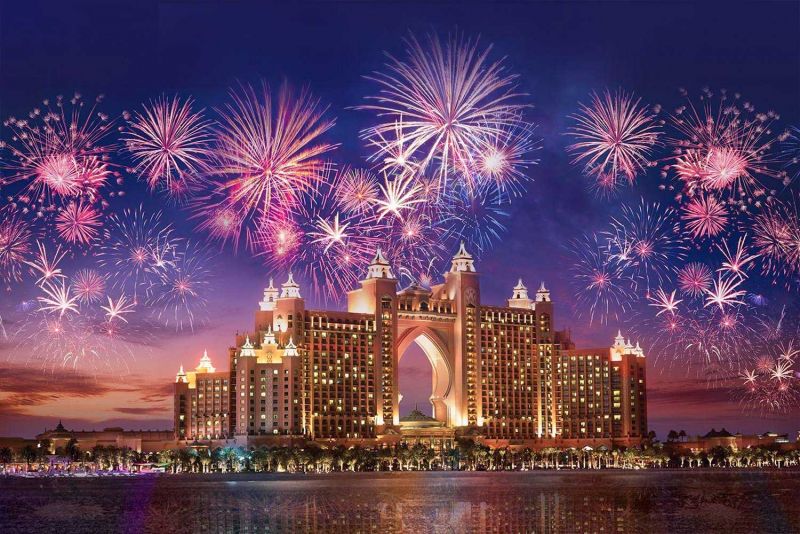 Also, most of these delicacies are inspired by the luscious flavors from all across the Middle East, emphasizing freshness and seasonality with a touch of the restaurant's mastery for all discerning tastes.
While there's no wonder that Dubai is home to some of the most amazing restaurants in the world, there are only a few of them that offer breathtaking views of the fireworks during the NYE. So to help you plan your perfect eve, here are your best options.
Atlantis – The Palm
Madinat Jumeirah
360° Restaurant and Bar
Bonus Tip: Head to the downtown that is not only the most happening place during Dubai Christmas and New Year parties but also showcases a wide array of pubs and restaurants with excellent, panoramic views of the fireworks at Burj Khalifa.