9 Safest Solo Female Travel Destinations in the Middle East
There are times when as a woman, you want to travel solo, take a break from everyone, just a bit, and enjoy the world at your own pace. While traveling alone sounds appealing, the safety repercussions must be considered. Here is a list of 9 places in the middle east where you can travel on your own and be completely safe. Read on!
1- Egypt
Egypt is a wonderful country located in North Africa. The Egyptians are very welcoming people and have a beautiful and diverse culture. You will definitely enjoy the beautiful ancient sights, such as the Great Pyramids of Giza, the Valley of Kings, Nefertari's tomb, and more. Sign up for a local tour guide to help you tour Egypt. They are the best when it comes to imparting ancient knowledge and how best to navigate the country. If you want to travel alone, you can use their famous metro(subway) or streetcars. You can also hire a taxi to drive you through your entire trip.
Egypt is a very safe country, and each tour is accompanied by tourist police, making safety for tourists an utmost priority. The country is also well protected by the military and police, making it safe to walk around even in the evening as an individual or group.
The best time to visit Egypt is all year long. In the Winter Season, you will have the opportunity to celebrate Christmas and New Year. During the summer, which lies between May and August, there is very little rain during this period, so carry your sunglasses, water bottles, and sunscreens.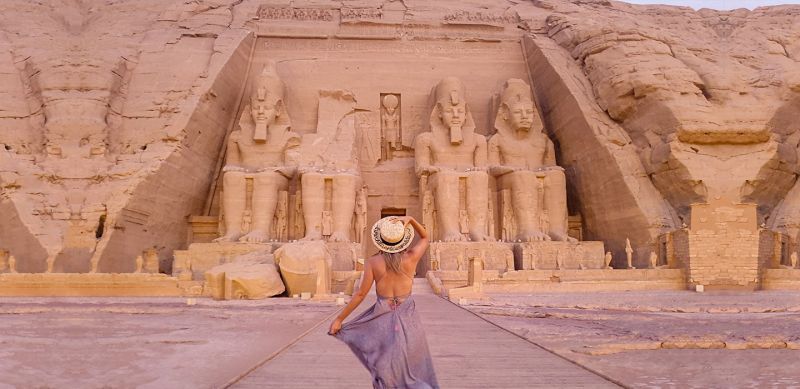 2- United Arab Emirates
Unlike popular beliefs and misconceptions about the culture and security of women, UAE is a safe place to travel as a solo female. Dubai is listed as the third safest city for solo female travel. Abu Dhabi is ranked as the safest city in the Middle East, and research has shown that UAE has the highest percentage of women who feel safe in their communities. This is because of the strict laws that ensure crime is kept to a minimum. Dubai has a low crime rate, and there are women-only sections in public transportation.
Traveling in the UAE is relatively easy. You can use the metro, taxis, and the water bus and drive yourself. There is no lack of activities to do in Dubai; climb the Burj Khalifa, go for a sightseeing trip in Abu Dhabi, do yacht tours, and go on desert safaris and camel rides.
It is best to visit Dubai between November and February.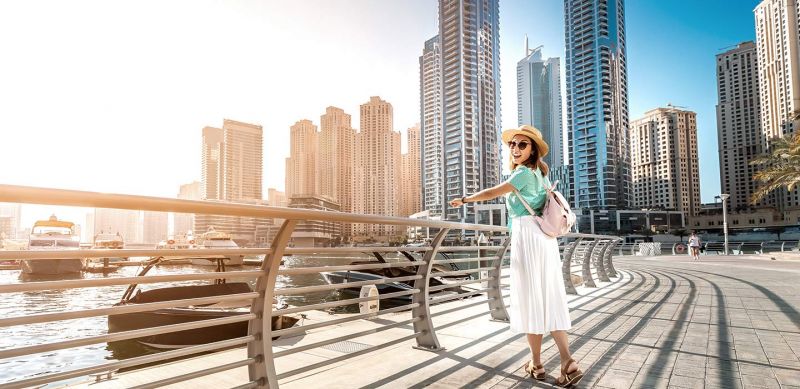 3- Morocco
When we hear Morocco, we think of the Atlas Mountains, sandy deserts, Marrakesh and Fez markets selling products from carpets to spices and amazing cuisine. Use their taxis to visit ruins of old castles, enjoy the desert dunes of the Sahara, the beaches of the mediterranean sea and North Atlantic Ocean, and the snowy caps of the Atlas Mountains. Morocco has it all! There is a robust and visible police presence in Morocco, so the country takes all the precautions to protect tourists and locals.
The best time to visit Morocco is Autumn (September - November) or early Spring ( March to April ) when the temperature is warm. If you can't travel during this period, prepare for hot days and cold nights since Morocco is a Mediterranean country.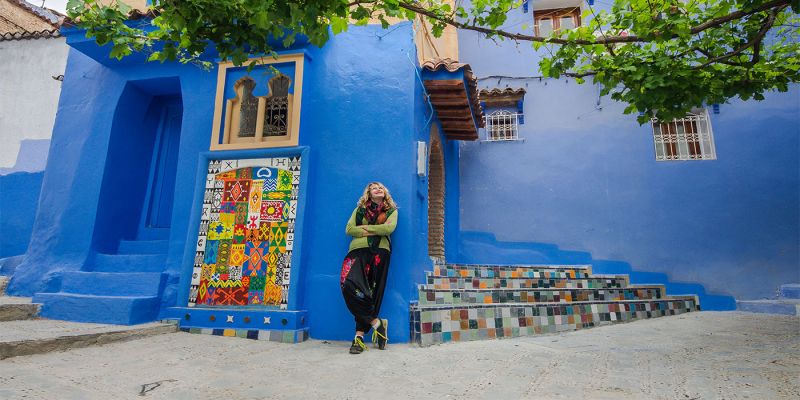 4- Jordan
One of the world's new seven wonders is Petra, located in Jordan, and it is a must-visit. Petra is a city that is carved into a rock. Let's not get carried away here. We are talking about Jordan. There is a defense law that has been in use since March 2020. This law gives the government powers to implement security measures within the kingdom. Tourism is a significant part of Jordan, so tourists are given the utmost protection. There is substantial security at all tourist sites and throughout the country.
Jordan is a very safe country to travel to as a solo female. You can sign up for a local tour guide or visit the sites yourself. You can use buses to get around. There is much to see in Jordan, such as the Dead Sea. Yup, float in the dead sea for a few minutes, visit the Ajloun castle, climb to the top, and enjoy amazing views.
Plan your trip to Jordan between March to May or September to November. The other months get quite hot.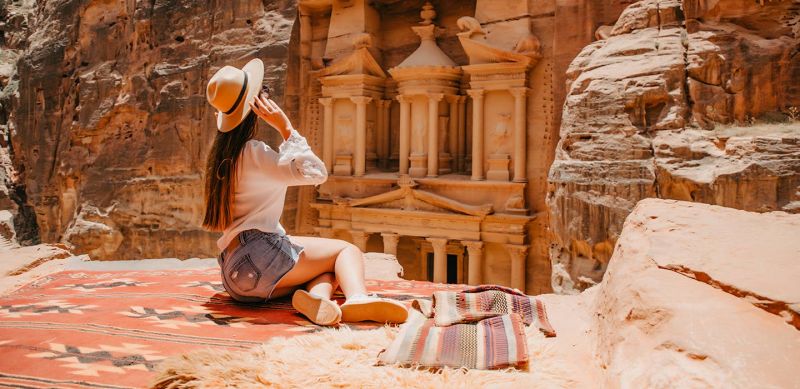 5- Turkey
Turkey has a lot to offer, from the famous Cappadocia to its beautiful Mediterranean beaches and in-depth history. You will find that most locals are very willing to help a tourist out. The major cities such as Istanbul and Ankara are very westernized, and you will feel right at home. However, as you leave the towns and visit the quieter parts of Turkey, you will experience a more authentic way of life.
To travel within Turkey, you can use a bus, train, taxi, or drive yourself. Some things you must do in Turkey include visiting Cappadocia, going for a scrub in a Turkish bath( hammam), hiking the famous Lycian Way, and even exploring Ephesus. There is so much to do and enjoy in Turkey that you should enjoy without fear.
The Turkish government has implemented safety measures for tourists from the moment they step foot in Turkish airports. There are security forces all around the country, not just for foreign tourists but for domestic ones.
Plan your trip during spring(March to May) or fall(September to November). The weather is usually pleasant, and the summer crowd has thinned out.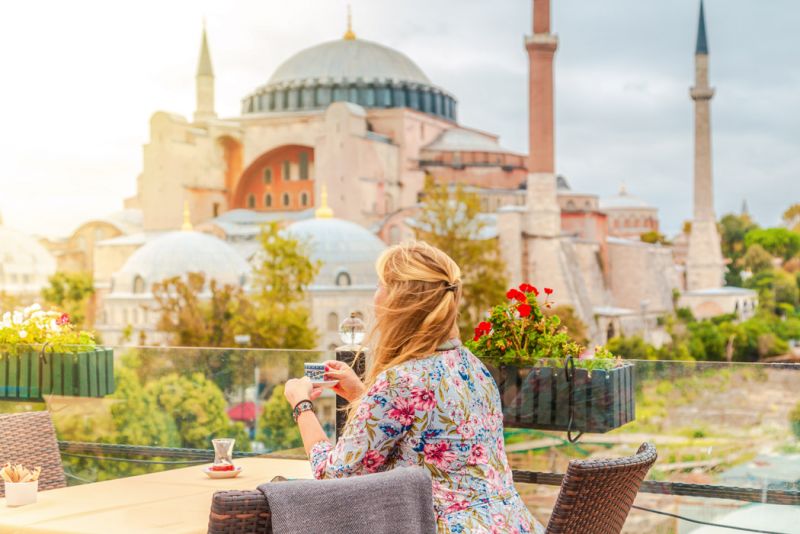 6- Qatar
Qatar is one of the world's safest destinations. It is ranked as the safest country globally, and its capital Doha is the second safest city in the world. Qatar ensures the well-being and safety of its citizens, residents, and visitors. The vision of security is embedded in the country's Arab and Islamic roots. A Smart Traveller Enrollment Program also keeps track of all tourists while in Qatar. Qatar offers an unlimited variety of activities for your trip.
Use a taxi to get around the city, do not rent a car. The tickets are pretty expensive. Though local women in Qatar wear hijabs, visitors are not expected to wear hijabs but dress modestly. In Qatar, there is no shortage of activities, from sunset desert safaris, camel rides, and sandboarding, to wildlife and water activities, all of which you can enjoy on your own or join a guided tour.
It is interesting to note that the best time to visit Qatar is duringwinter, between December and February.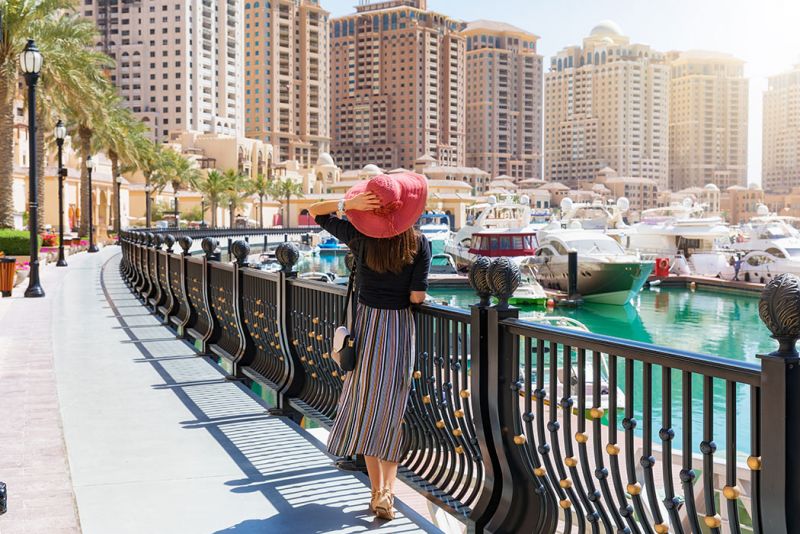 7- Tunisia
Did you know that Tunisia is home to the largest colosseum in North Africa? The Amphitheatre of El Jem. Tunisia is a country in North Africa with a wealth of ancient Phoenician civilization. It is a safe country to visit, so have no fear as you traverse this beautiful country. Make a point to visit the Baths of Antoninus. Unfortunately, you can't dip yourself in the baths. Visit the modern amphitheater of Carthage too, and the many other sites of Tunisia.
There are increased security measures on the streets, at tourist spots, armed guards at tourist resorts, and screening at all entrances. The most common means of transport is public transportation, which allows you to interact firsthand with the culture. You can also join a group tour.
The best time to visit Tunisia is from April to May or October to early November.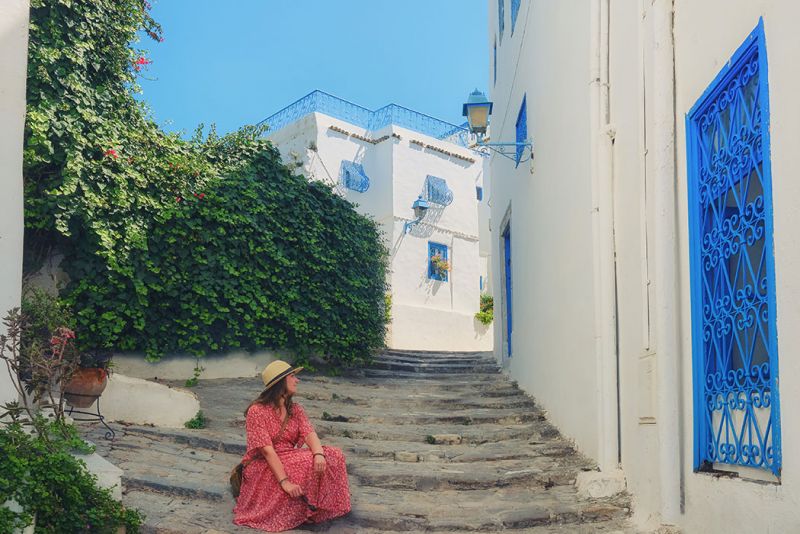 8- Bahrain
The Kingdom of Bahrain is in the Middle East. It is famous for its petroleum-based economy and is an archipelago made up of 50 natural islands and up to 33 man-made islands that are mainly deserted.
The country is famous for its formula one races, so if there's a race, be sure to attend one. Visit the beautiful Bahrain sites such as the Bahrain Fort, a 16th-century Portuguese fort, and Al Areen Wildlife Park and Reserve, among other places. To get around, use uber, which operates within the country.
This Kingdom is liberal, safe, and ensures freedom for all its tourists. There are increased safety measures, such as the Smart Traveller Enrollment Program, that keep track of all its tourists. The local authorities take any form of crime seriously and have harsh punishments in place for guilty parties.

The country is generally hot and humid, given its location. The best time to visit is from December to March.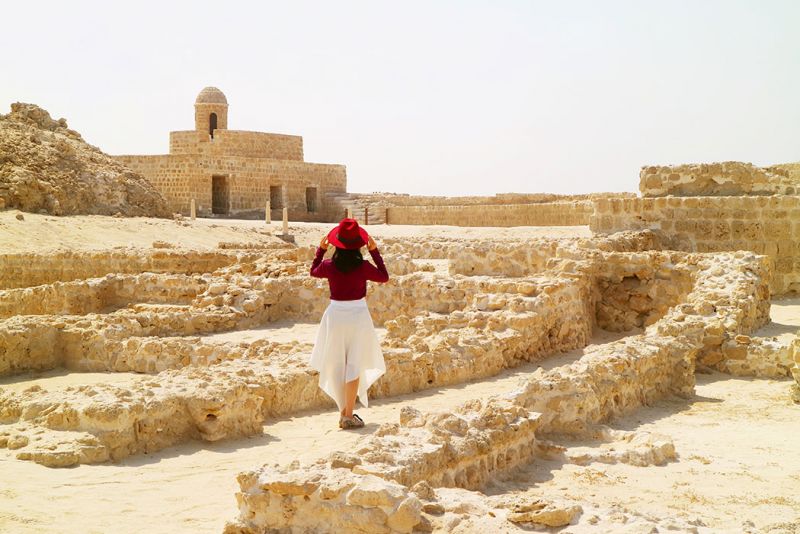 9- Oman
Oman is safe for solo women to travel, so plan your trip. It is one of the safest countries in the world. It has a strong economy and a very low crime rate. Oman is home to one of the world's largest yachts. It is famous for its aflaj oases, irrigation systems, meteorites, mosques, wadis, and dhows. So there is plenty to see and enjoy in Oman.
To get through Oman, it is best to rent a car, though there is public transportation if you prefer. However, you may need a 4 x 4 if you drive off to specific sandy destinations. You can also wild-camp in Oman, so make sure you have packed your camping equipment, such as a tent and sleeping bags.
The best time to visit Oman is between October and April since the temperatures are warm, and turtles can be seen at Ras al Jinz, and you wouldn't want to miss the turtles.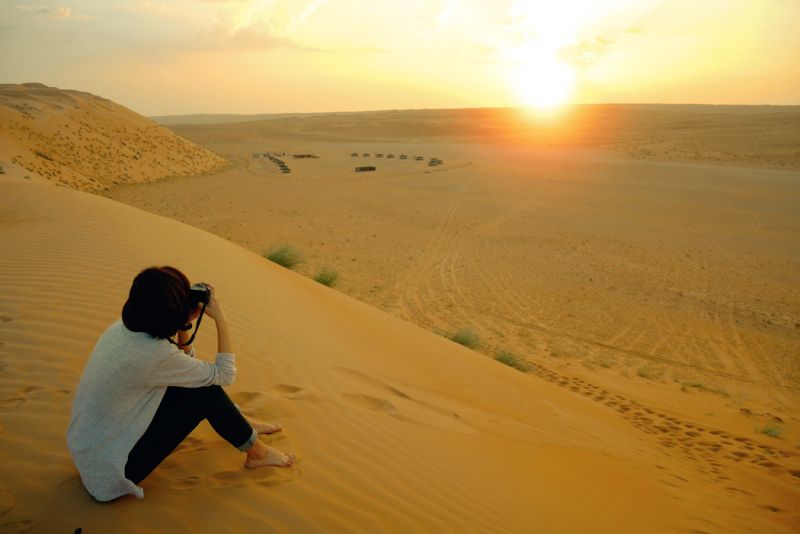 We have given this least with utmost confidence that you will be safe. Just Don't break the law, and abide by the culture of the host country. It would also help if you understand the culture and religion of your destination; knowing some of the local languages will be of good help. Avoid walking around after sunset and in isolated places. When you leave your hotel, have them call you a taxi person they know and keep your phone with you and with charge, carry a power bank.