Every country goes through winter, the coldest season of the year. While some countries experience snow and freezing weather during winter, others experience warm winters and winter sun. Winter Sun is a term used to refer to sunshine during the winter season. Here are the 10 best winter sun destinations to visit with your family.
1- Egypt
Egypt's subtropical desert climate offers dry and hot summers and warm winters. This makes it sunny all year long, though it is less warm during winter. Imagine! Egypt has a lot of activity, regardless of the time of the visit. Its winter sun allows you to enjoy swimming, snorkeling, sleeping in the desert under the stars, and desert safaris. Make sure you visit the pyramids of Giza and various temples. If you find the Hurghada International Festival going on, be sure to attend and enjoy the best of Egypt.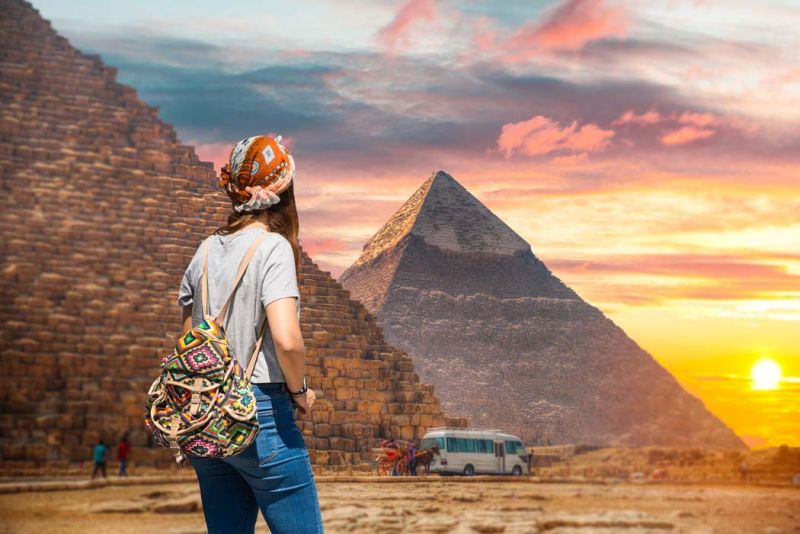 2- Jordan
An Arabic country found on the east of River Jordan. It is home to the famous Petra, one of the world's new seven wonders. Given its location in the Middle East, Jordan is hot, but it can get quite cold during winter. You should stick to the south of Jordan when you visit during winter. However, some of these sights are worth visiting because of their views. Visit iconic desert sights in Wadi rum and Petra and enjoy camel and desert rides. You should visit their castles with stunning art mosaics as well. Then see the dead sea, enjoy a spa date, and float there for around 10 minutes. There are other beaches where you can sit, soak in the sun, and enjoy the red sea.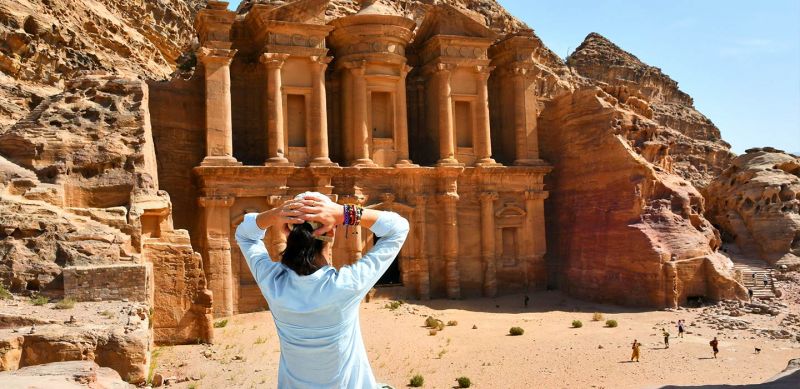 3- Morocco
The Kingdom of Morocco is a country in North Africa that offers a wide variety of weather. The Atlas mountains side will be pretty chilly, the part covered by the Sahara desert will be quite hot, and the beach side, next to the mediterranean sea, will be warm and mild. Visit the city of Marrakesh, famous for its palaces and maze-like alleys with souks(marketplace) that sell traditional pots, textiles, and jewelry, and the famous medina in Fez. Enjoy a desert tour, go to the beach, and enjoy seawater and mosques. Take a taste of Moroccan cuisine and their delightful tea as well.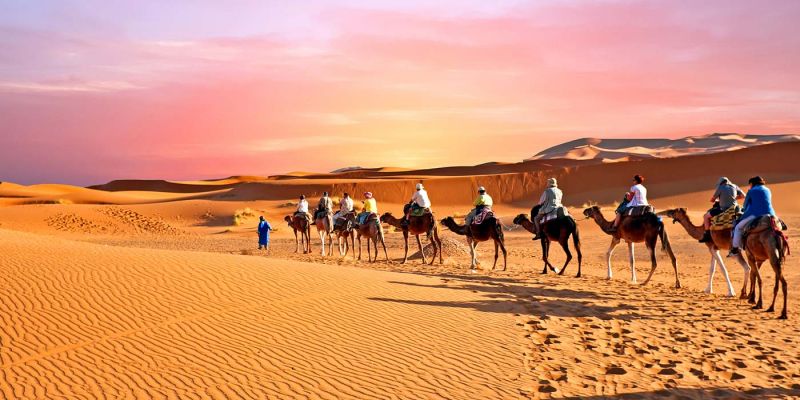 4- Dubai
Dubai is ranked as the world's best winter destination in the famous Dubai city in the United Arab Emirates. Home to the famous Burj Khalifa skyscraper, the world's tallest building. You are guaranteed at least eight days of sun while in Dubai. Enjoy Desert safaris, red dune drives in the sandy deserts, sandsurfs, and camel rides in Dubai. Make the most of your trip and visit Burj Khalifa, the Dubai Aquarium and Underwater zoo with over 33,000 aquatic animals, scuba diving at the deep dive Dubai, the IMG world of wonders, the first indoor themed park in the world, and the Aventura-Parks. Enjoy hot air balloon rides and skydiving. Dubai has so much to offer and is waiting for you to go and explore.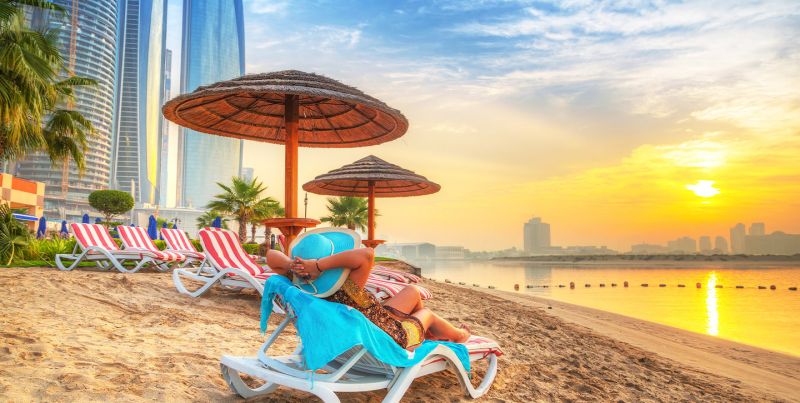 5- Oman
The Sultanate of Oman is located in western Asia, offering an almost perfect escape. Rich in history, beautiful scenery and architecture, humble locals, and a lovely heritage is the perfect description of Oman. Visit Mutrah Souk, a market that will display Arabic gems, jewelry, and traditional outfits. Visit its capital as well, and it has different historical sites, palaces, forts, and museums. Explore Salalah, home of the former reigning Sultan, and visit its clear beaches that allow you to snorkel. Enjoy the traditional Omani foods and sandy deserts with camel rides as well.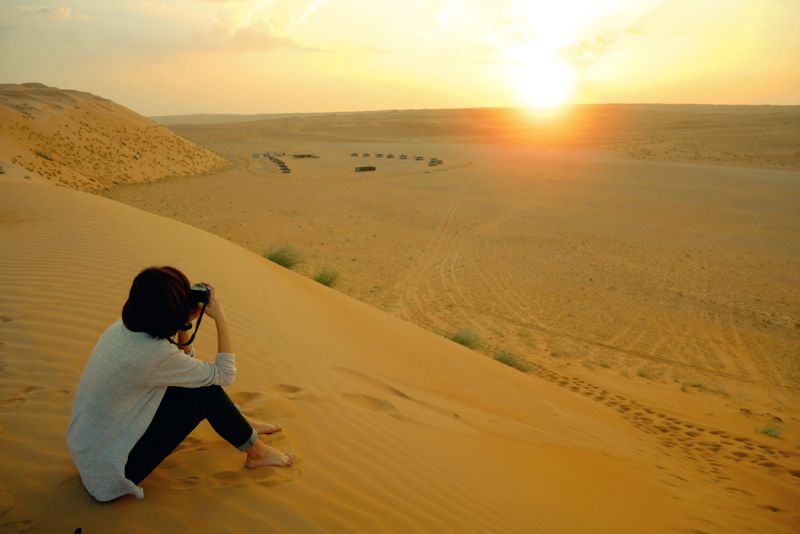 6- India
India is a scorching country, especially during summer. Therefore it is best to visit the country during winter when the weather is warm and accommodating. The country has much to offer. Go for beach vacations and enjoy scuba diving, kayaking, and banana boat rides. Visit beaches that offer yoga lessons, paraglide off a cliff, and ancient temples and the Taj Mahal. Visit the state of Kerala, which provides a peaceful and relaxing vacation. National parks and other animal sanctuaries are found here, ensuring you will enjoy some wildlife.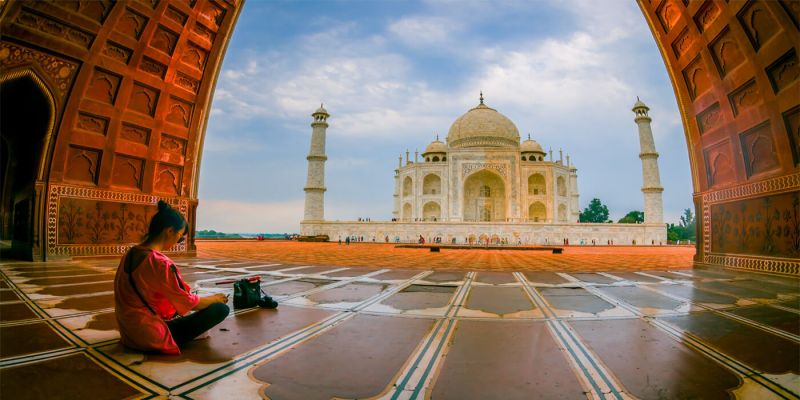 7- Cyprus
Cyprus is an island in the Mediterranean Sea. Beaches are in plenty in Cyprus, but there is much more this country has to offer. There are a lot of cultural activities, historical sites, villages, and restaurants to be visited. Visit the Aphrodite Cultural Route, a landmark for Aphrodite(Greek goddess of love). You can go hiking in the Troodos Mountains. Be sure to visit the Agioi Saranta Cave Church, a white-washed cave church. There are tourism activities such as boat rides and parasailing as well. Adding to the beauty of Cyprus, it is not too crowded, and you can enjoy yourself and relax.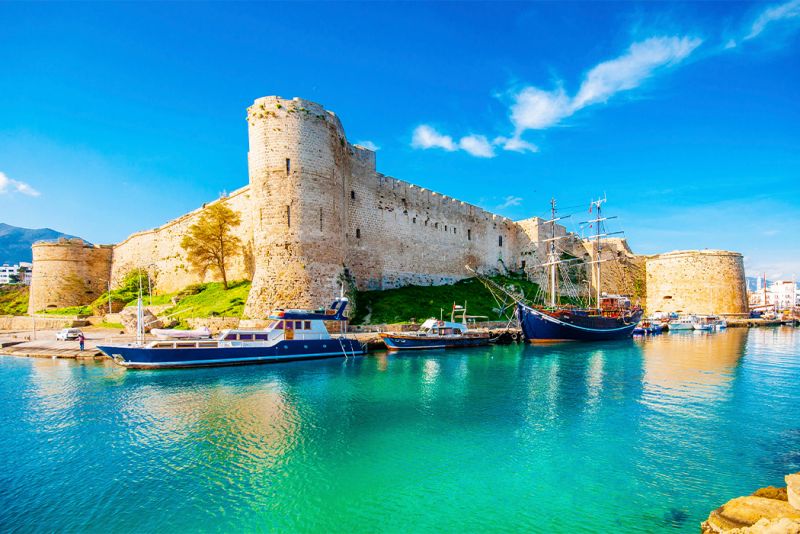 8- Barbados
Barbados is a country in the Caribbean home to the famous pop star Rihanna. This is the ideal location since it gets a lot of suns each year. Nightclubs, reggae clubs, and discos throb all night long for the young and the young at heart. There are historical sites to visit and caves with limestone for the explorers. Barbados is a place to visit for sport enthusiasts because they will enjoy various sports, from golf to cricket and even horse racing. Given its location in the Caribbean sea, expect to enjoy water activities such as surfing, snorkeling, scuba diving, and visiting with marine animals.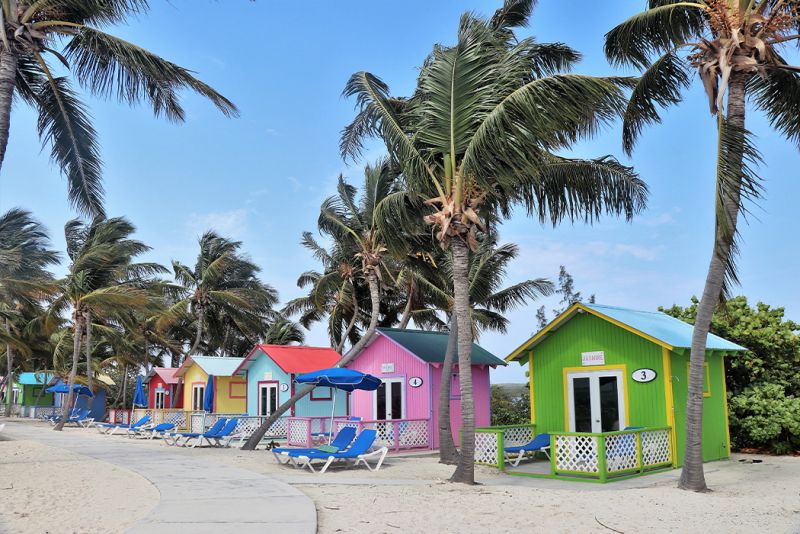 9- Thailand
Did you know that historically, Thailand was known as Siam? The kingdom of Thailand is a country located in Asia and is a famous stop as a winter sun destination. Visit Bangkok, its capital, and enjoy people-watching from the pier. Enjoy the beaches where you can enjoy snorkeling, kayaking, and scuba diving. There are indoor activities such as circus shows, visiting temples and art galleries, and cooking classes. Visit the Elephant Valley Thailand and the Damnoen Saduak Floating market for an authentic Thailand experience.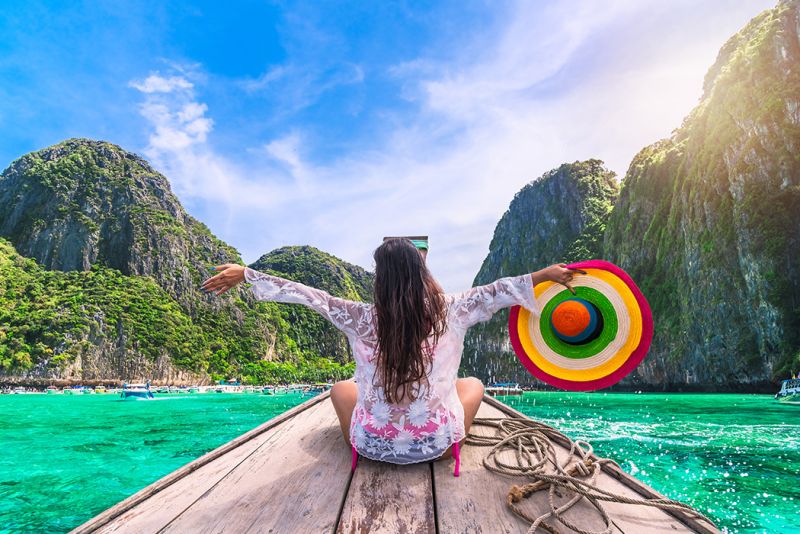 10- Cape Verde
Cabo Verde is one of the least-known African countries. However, it is one beautiful country and has a lot to offer. Located in West Africa, Cape Verde has ten islands that allow a variety of activities to enjoy, but a majority involve the sea, naturally. Water sports include swimming, snorkeling, surfing, windsurfing, jet skiing, and other activities. There are wrecks of islands home to marine life that you must visit. There are also a variety of festivals throughout the year, so plan to attend one.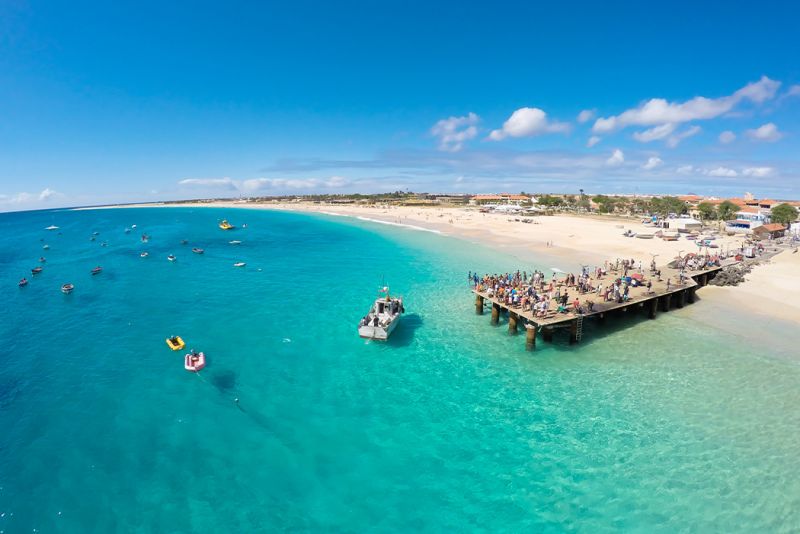 Who knew winter could be sunny and fun? These and more places are winter sun destinations you should plan and attend as an individual or family. Be sure to interact with the locals and enjoy their cultures. Exercise caution when interacting with the caves, oceans, and seas, and follow your guides.