Best Islands, Coasts and Beaches for Your Vacation in 2020
Vacations are never the same since there's a lot that comes into play when considering them. One time, it may be the moment for a lonesome retreat in some quiet spot tucked away in the middle of the ocean. At other times, you may opt for a fun-frenzy with family on some family-friendly shores. Whichever the case, getting the right spot for a getaway that fits into your needs is quite fulfilling.
The world's list of beaches and islands along the coastlands is quite endless. Even so, getting the best experience with the top-notch spots should be your priority. On this note, here is a list of the best 10 beaches for your summer vacations in 2020:
1. Fiji
With a chain of islands, luxe resorts, pristine sand stretches, and such tempting waters, Fiji is a beachgoer's paradise. The coral reefs of Taveuni make for the snorkeling lovers' spot while the archipelago raging waves make quite the place for diving adrenaline junkies. Fiji also offers the perfect hide-out atmosphere, since it is tucked away for more than 1,300 miles from the north island of New Zealand.
2. Skiathos, Greece

As part of 24 Greek islands that dot the Aegean Sea, Skiathos is a popular site with quite a number of hotels surrounded by olive, almond and fig trees. It serves as the versatile spot for tranquil lovers and hype lovers alike. The Koukounaries Beach, with its pine forest protruding all the way into the waters as well as the Krassa Bay with its water sports, bars and clubs, which attract party lovers, are some of the great features that define Skiathos.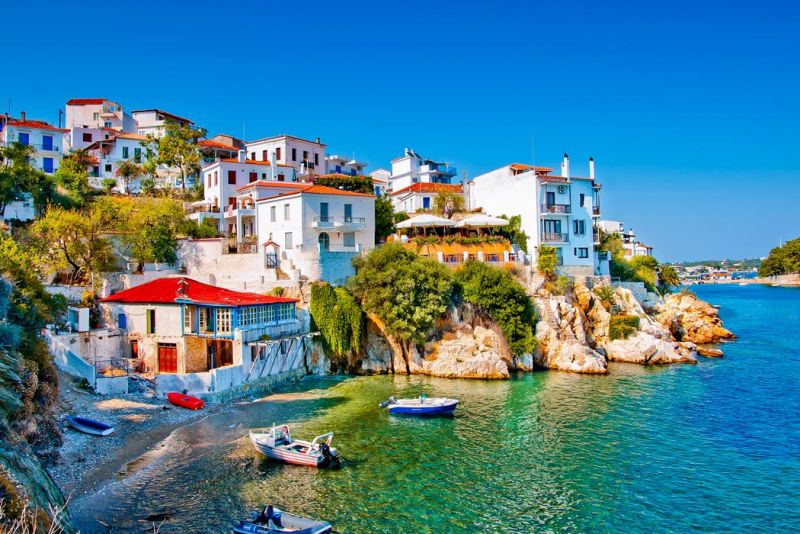 3. Seychelles
For long, the Seychelles beaches such as Anse Source D'Argent and Anse Intendance have been among the most envied spots for honeymooners and divers. The chain of beaches that dot Seychelles are quite a breath-taking sight with tropical wildlife and a throng of resorts making it the adventurer's paradise.
4. Palawan, Philippines
For revelers looking for an inexpensive getaway full of island goodness, Palawan is the place to be. Large rock formations protruding out of the blue waters, irregular beachheads and boat tours are some of the features that give visiting families such a great time here. Snorkeling lovers also get to enjoy themselves at spots such as the German Exotic.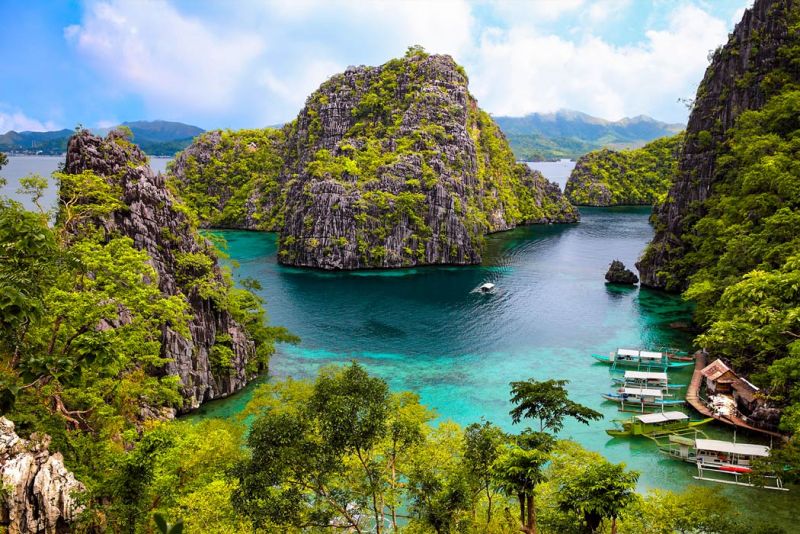 5. Bermuda

Located in the British territory, Bermuda is described by many of its visitors as the beachgoer's dream. Engulfed by the Atlantic waters, the pink-sand beaches of Bermuda are described by amazing features such as long sandy stretches, coral islands, great rock formations, hidden coves, coastal grasses and a great sight of breaching humpback whales. Besides these great adventures, underwater explorers have a great niche along with the coral islands.
6. Bora Bora
The South Pacific's Bora Bora Island (Pearl of the Pacific) is packed with stunning green jungles, picturesque beaches and classy resorts characterized mainly by floating bungalows. Matira Beach is one of its popular spots that's loved for relaxing sunbaths and sandy strolls. Other adventurous activities such as snorkeling and shark-feeding come in plenty.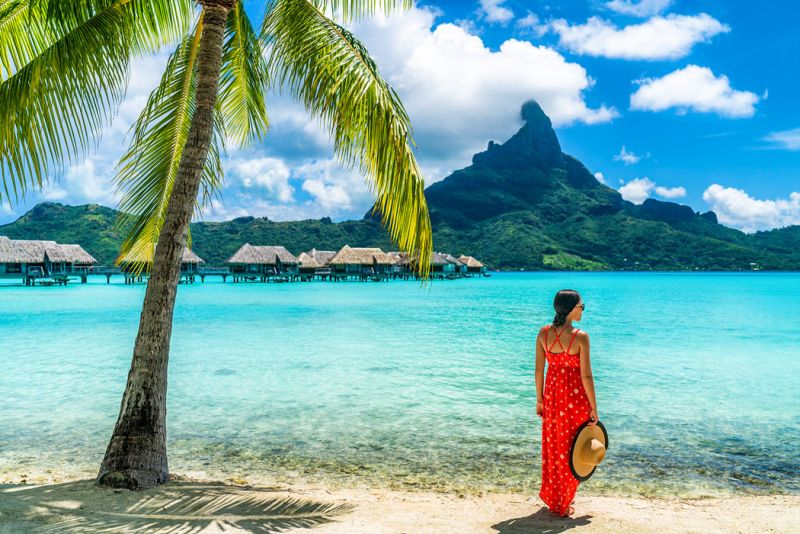 7. Isla Holbox
The Isla Holbox is an island beach located just off the Yucatan peninsula of Mexico in the Mexican Gulf. Despite being close to flashy, buzzy spots such as Playa del Carmen, Holbox is a quiet entity that's ideal for a family. The low-key beaches defined by shallow sandbars are the perfect hangout spot for sunbathing lovers.
8. Maui, Hawaii

This Hawaiian island beach tops the bucket list of many adventure lovers. It is the ideal spot for traveling couples as well as entire families. While reveling in this land of rainbows and beachside luaus, surfing lessons come in handy for your kids while you get to interact with the friendly locals who will point you to the many luaus.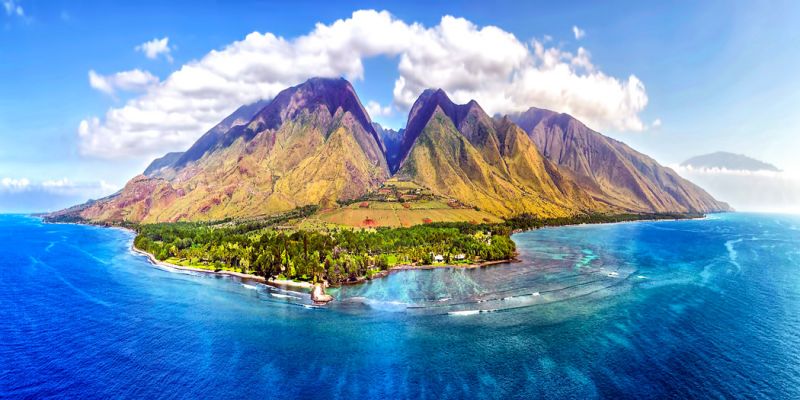 9. Tahiti

Looking for a coast spot that's full of great stuff like gourmet French meals? Then Tahiti is that place. Beautiful sandy shores, deluxe resorts, and lush jungles are some of the things that define Tahiti. Papenoo Beach is one of the popular spots that's known for surfing and lesser crowds.
10. Maldives
This Indian Ocean island destination has been recognized as one of the world's best beach vacations. With its wide array of reveling spots such as tide-shifting beaches, amazing reefs, underwater villas, floating bungalows and supersoft sands for a barefoot Goodtime, Maldives is the perfect spot for honeymooners and families alike.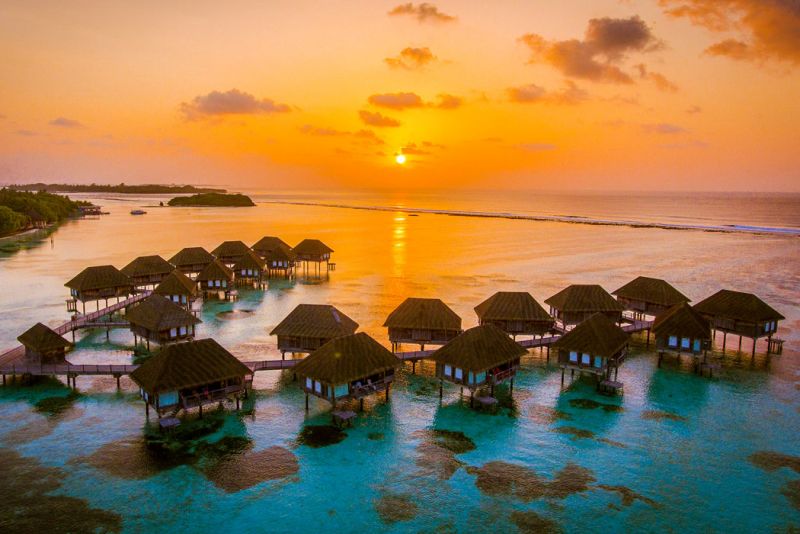 Similar Treats in the Middle East and Mediterranean Sea Region
For vacationers in the Middle East and the Mediterranean Sea region, beach and island vacations are very much possible as anywhere else. Below are some great spots in the region:

1. Palms Island, Lebanon
For those seeking serenity surrounded by tranquil waters, Palms Island (or Rabbit Island) is the place to be. It is just 2 hours from Beirut, off the Tripoli coast.
2. Masirah Island, Oman
Besides the Wadis, Oman is also known for great islands such as the Masirah Island, with great resorts. It is the largest island, located 15 kilometers from the south-east coast.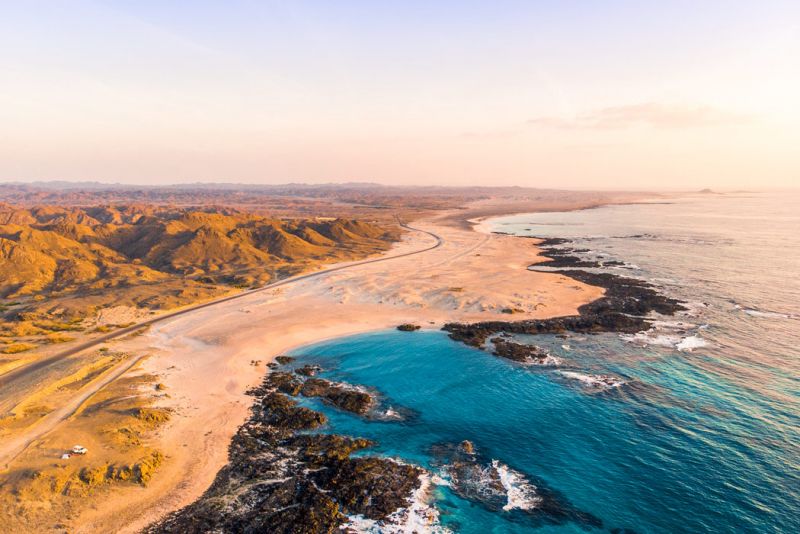 3. Bahrain
Ever dreamed of beach huts and fascinating jet skis? Then Bahrain's Al Dar islands along the coast of Sitra are the perfect destination.
4. Farasan Island, Saudi Arabia

With great chunks of untouched land, Saudi Arabia makes for a holiday destination to die for. Among its most stunning beaches is the Farasan Island, which lies on the south-eastern side, 50 kilometers from the coast of Jizan.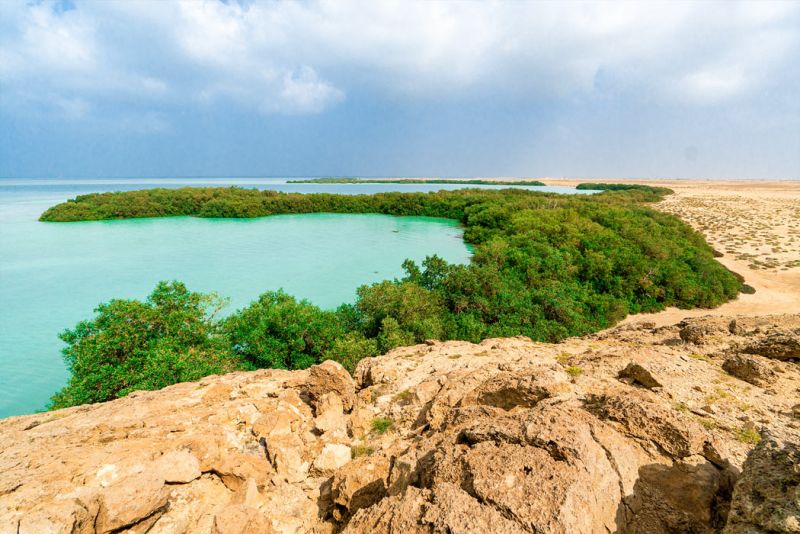 Getting In the Groove with Each Destination

Depending on the kind of person you are and what you like, activities to partake in along the shores are endless. From simply sunbathing and strolling along the sandy beaches to more like surfing, jet-skiing, sailing, scuba diving, snorkeling, shark-feeding, etc. In order to catch on activities that you love while on vacation at the beach, it is important to do some background search on your preferred destination so as to get the maximum holiday experience you desire.
With the much hassle that's served by daily life, seeking some time to steam off and have a good time is a much-needed justice. Taking a vacation on some great shores sounds just like the perfect plan. The serenity that comes with many glasses of water and soft sands makes for the environment that eases the mind and helps you shake off the stresses of work and daily life. Treat yourself to that vacation along the lovely coastlines and you'll be glad you did.