Top Rated TV Shows to watch on Netflix during the Quarantine
The world's pandemic has sure put the internet to work. With most of us under forced quarantine at home and with not that much to do, binge-watching all that is available out there is part of our daily lives now just like we once used to shower and get dressed to work every day.
But what are the best Netflix shows out at the moment?
How can you best invest your time when it comes to Web television series?
Well, we want you to have fun, enjoy yourself, and enjoy the coziness of your bed or couch while doing the right thing by staying at home.
The popcorn is on you, but the shows recommendations are on us.
Here is a list of the best 8 Netflix shows at the moment:
Money Heist
Probably one of the most talked-about shows in the last 10 years, "Money Heist" or "Casa de Papel" is one of the all-time favorites Netflix shows.
A mastermind who attends by the name of Professor has plans to rob one of the main building of the Spanish state, the plan is ambitious and very well-curated, and the participants were very well selected, but as the plans unfold they face several obstacles and the Professor and other gang members are faced with an unexpected surprise, love, which changes the direction of things and complicates what was already a very complicated situation.
One of the best shows out there, "Money Heist" is that kind of show that just might make you cry, laugh, and most likely to get you stuck on it until the very last episode.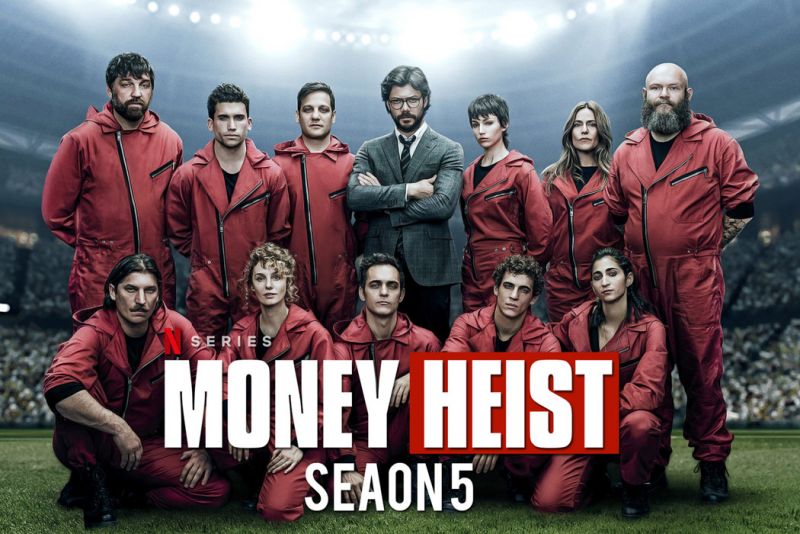 Sweet Magnolias
A great option for those who are starting a new life as a single woman or single parent, "Sweet Magnolias" tells the story of 3 very strong women who find themselves fighting their personal battles, but with the support of one another, they find the strength they need in order to find happiness again.
A perfect show to watch perhaps on your own, with a nice glass of wine or a cup of tea while cozy in your favorite PJs.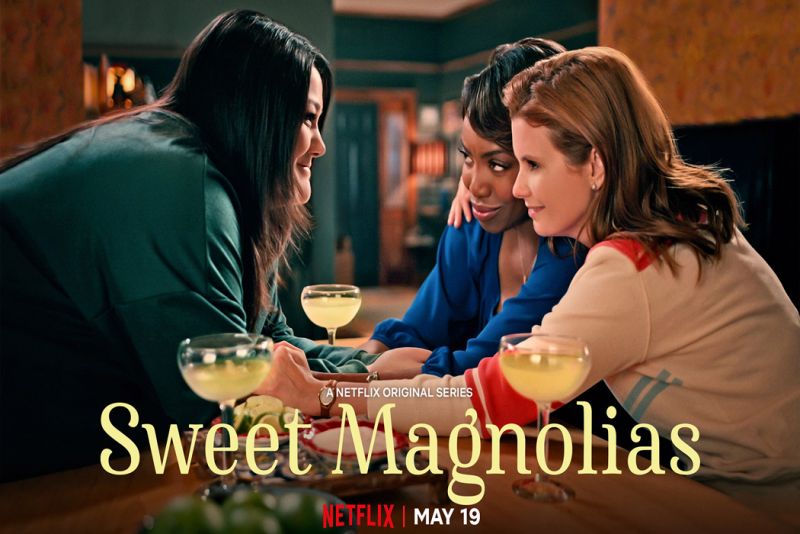 Dead To Me
"Dead to Me" is one of those shows that will get you hooked and hanging, waiting for what's going to happen next. After the death of her husband by a hit and run, Jen is determined to find whoever is responsible for the accident, while joining a grief group Jen meets Judy, a very giving woman and they end up becoming best friends, but as things unfold their secrets come to surface and they friendship is tested.
Full of twists and turns "Dead To Me" is a great show with comedy, suspense, and lots of drama. Great for quarantine this show is sure to get your blood pumping.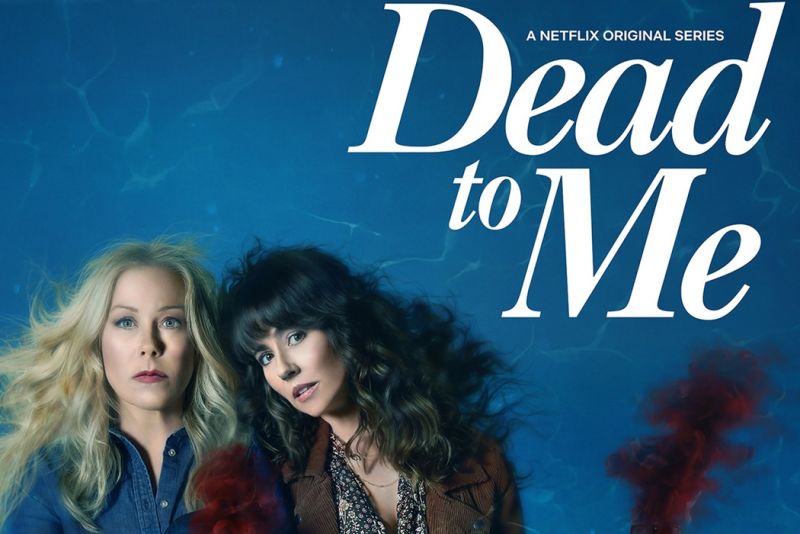 Good Girls
When stay-at-home mom Beth, her sister, and their long time best friend Annie decides that they are fed up with failing by trying to provide for their families while doing everything right, they then decide to plan a robbery of a local supermarket.
These first-time offenders get a taste of the out life and things start to spiral out of control from then. A great Netflix show to binge-watch and have some fun during the quarantine.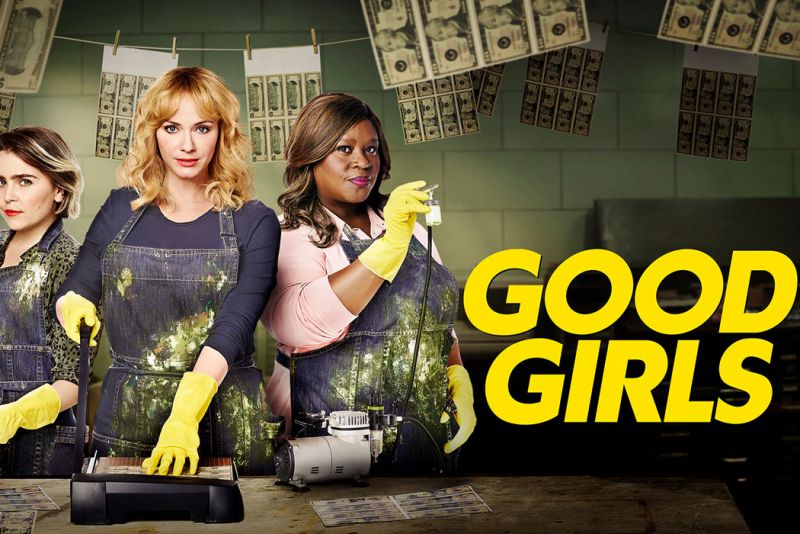 Workin Moms
If you love a bit of women empowerment, "Workin Moms" is the perfect show for you. A PR executive and her best friend Anne who is a psychiatrist struggle while dealing with life responsibilities of having a family, marriage, and strong careers at the same time.
Going through an identity crisis, they also deal with their children's problems while trying really hard to keep it together. Hilarious would be the best description for this show, and perhaps also very empowering.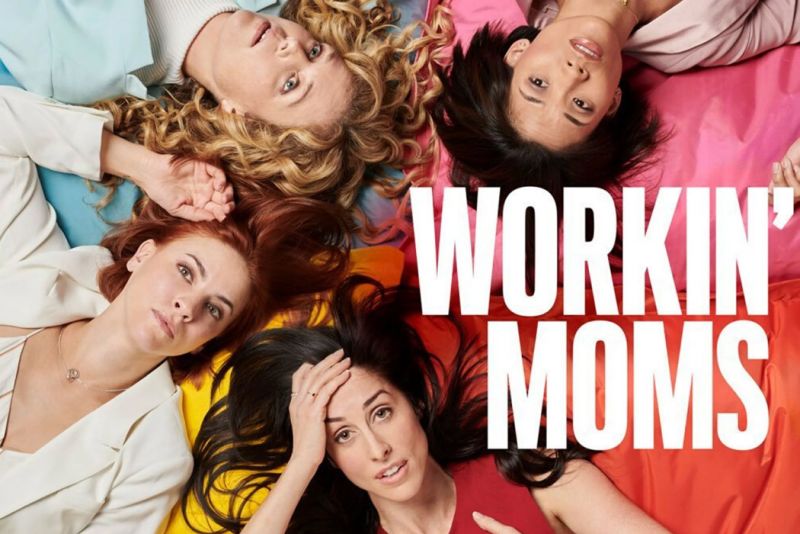 The Girl Boss
Based on the real-life story of legendary businesswoman Sophia Amoruso, Girl Boss tells the story of how Sophia built Nasty Gal, a clothing company that had a revenue of 165 million dollars within 3 years in the market.
With a passion for vintage clothes, Sophia started out by buying used vintage pieces from thrift shops in San Francisco and selling them on eBay. While operating everything from her tiny apartment and pretty much on her own, her eBay store hit the one million dollar mark within a year and she then took off by creating Nasty Gal.
With great business insight, Girl Boss it's an amazing series that covers romance, friendship, life, and a lot of what comes with it. A great show to watch during quarantine to start planning to launch that business of yours once this whole pandemic is over.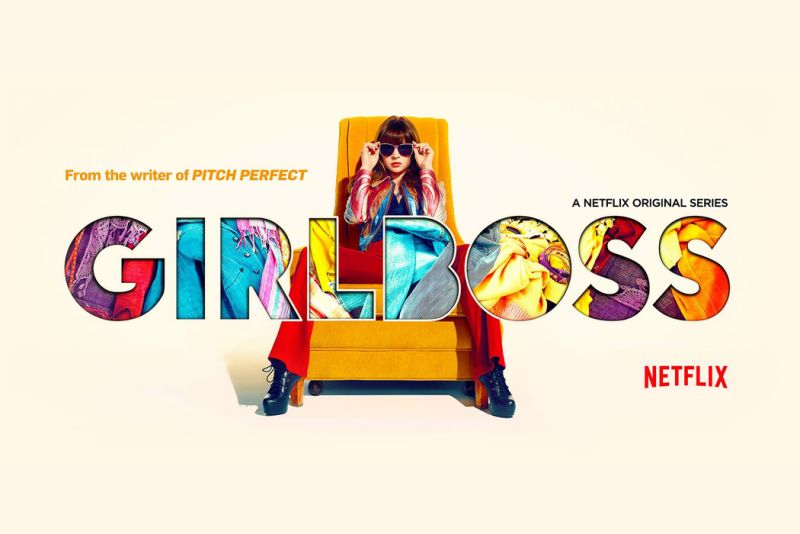 Hollywood
Hollywood is Netflix's new show and is a great choice for binge-watching at home. With an amazing script covering drama, romance, human rights, and the history of the movie industry in the US, "Hollywood" has it all.
Moving to LA to pursue his dream of becoming a famous actor, Jack faces all the uncertainty and difficulties that an aspiring actor can face. Learning the hard way at how things work in Hollywood he finds himself working a job that is far from what he expected to be doing just to make ends meet for him and his pregnant wife. But with a little help and the right connections he has a change of luck and his dreams just might all come true if he plays his cards right.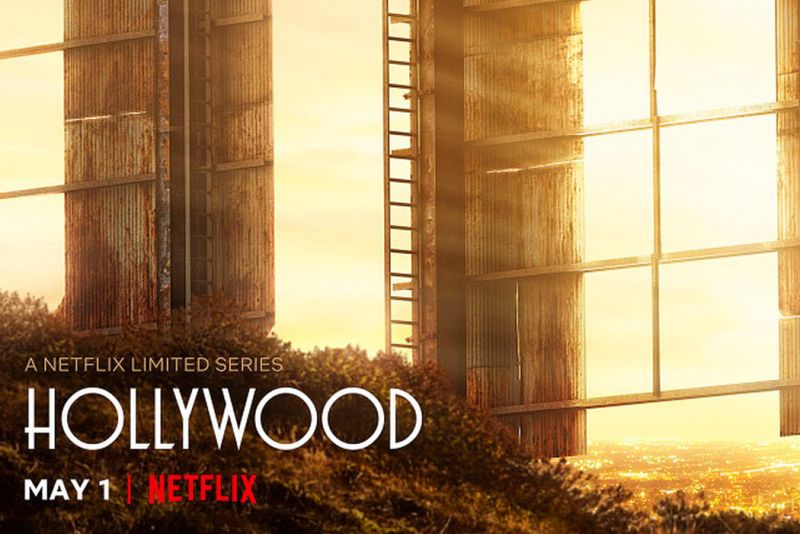 Formula 1 - Drive to Survive
A real-life Web TV series, "Formula 1 Drive to Survive" is an invitation to have a close look at the life of the Formula 1 drivers. A show full of adrenaline and a lot of insight on what is really like for those drivers out there risking their lives in the circuits around the world.
Being the most competitive sport in the history of sports, the "Formula 1 drive to Survive" follow the main drivers in the circuit of Formula one while they lose, win, negotiate, get fired, get hired and deal with all the uncertainty that comes with being a Formula 1 driver, it gives it spectators a close look on what's really going on in the driver's life and the people behind the cars and the teams.
A great show for those passionate of Formula 1 and a once in a lifetime to get cozy with your favorite drivers, and since all the circuits have been canceled this season due to the pandemic, "Formula 1 Drive to Survive" is a great way for fans to get the feeling of watching the races again.