10 Types of Natural Remedies, and Climatic Therapy in the World
Ancient Arabic has used the power of natural healing for thousands of years.
With all of their wisdom and the numerous natural healing products available in the Middle East, the Arabic people were able to heal themselves and overcome a series of threatening conditions for many years now.
So what are the special natural healing products available in the Middle East and where do they come from, what alternative medicine has the Middle Easterns used for centuries and that we can still use it to this day and where can we find them?
Here are 09 of the most natural healing properties of the Middle East and where to find them:
1. Black Sand Treatment in Safaga, Egypt

Found in the black sands of the beaches of Safaga, a small coastal city on the Red Sea Riviera of Egypt, three non-toxic, low-dose radioactive elements that are proven to have healing properties designed to treat acute and chronic arthritis, skin inflammation, psoriasis, joint edema, and joint effusion, the Black Sand treatment is one of Egypt's greatest natural healing properties.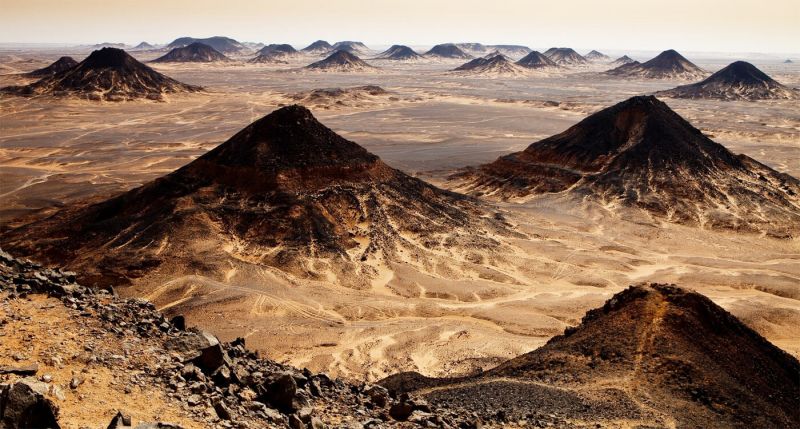 2. Hot Mineral Springs in Siwa Oasis, Egypt
Egypt infamous for having over 1,300 natural hot springs all over the country, but Siwa Oasis is known to be home to the best ones in the country. Offering to its visitors a world-class hot spring therapy, Siwa Oasis natural properties are known to heal Chronic digestive diseases, gout, diabetes, rheumatism, high blood pressure, skin conditions, and arthritis.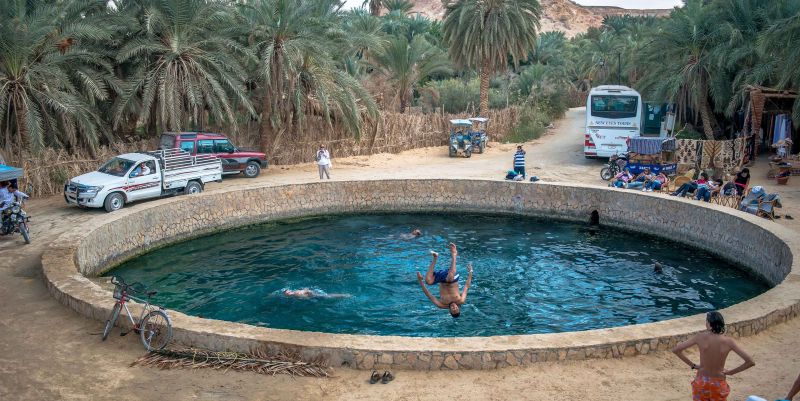 3. Mud Baths in Wadi Assal, Egypt
Found in the coastal city of Ras Sudr on the Red Sea of Egypt, Wadi Assal is a natural hot spring known for its rich mud. Charged with healing properties the mud is known to have anti-inflammatory properties attracting tourists and locals who cover their bodies and faces with its mud following with a hot spring soak for about 20 to 30 minutes where the waters can reach 50 degrees celsius. This treatment is known to heal arthritis, joint pain, inflammatory skin condition, and muscular pain.
4. Red Sea Thalassotherapy, Egypt
Consisted of the use of seawater for treating medical issues, but not just seawater but also sea mud, seaweed, and other natural material that comes from the sea, Thalassotherapy is highly popular in the Red Sea area of Egypt. Easily found in high-end luxury hotels in Soma Bay, this natural healing therapy can treat back and muscular pain, arthritis, eczema, psoriasis, hypertension, asthma, bronchitis, and even obesity and cellulite.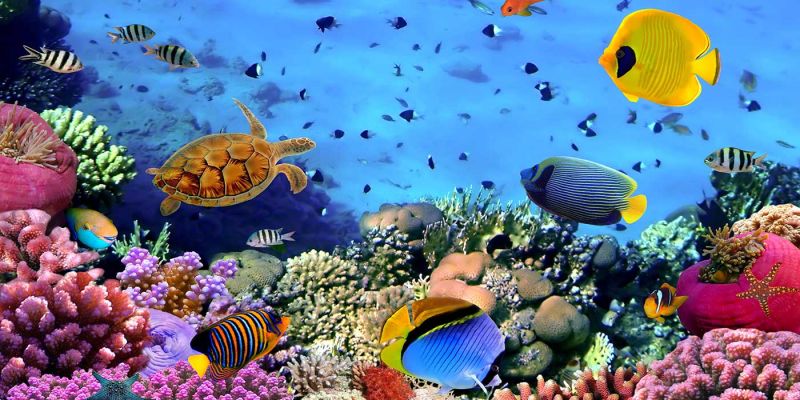 5. Hot Sand Baths in Aswan and Siwa, Egypt
Hot sand baths are not everyone's first choice of treatment but for those who understand the healing properties of such a treatment, bearing the hight sand temperatures can be a very fulfilling process in the long run. During the hight temperatures of summer in Egypt, people seek the Hot Sand Baths of Aswan and Siwa in search of all sorts of pain relief.
The whole process is administered by health practicians where the patient is buried neck-deep into the hot sand for around 10 to 15 minutes, following by hot healing drinks and rest in a tent. Following the procedure is advised that patients avoid cold drinks, AC, and cold showers for the next following 3 to 5 days. This treatment is designed to heal rheumatism, arthritis, joint pain, infertility, and impotence.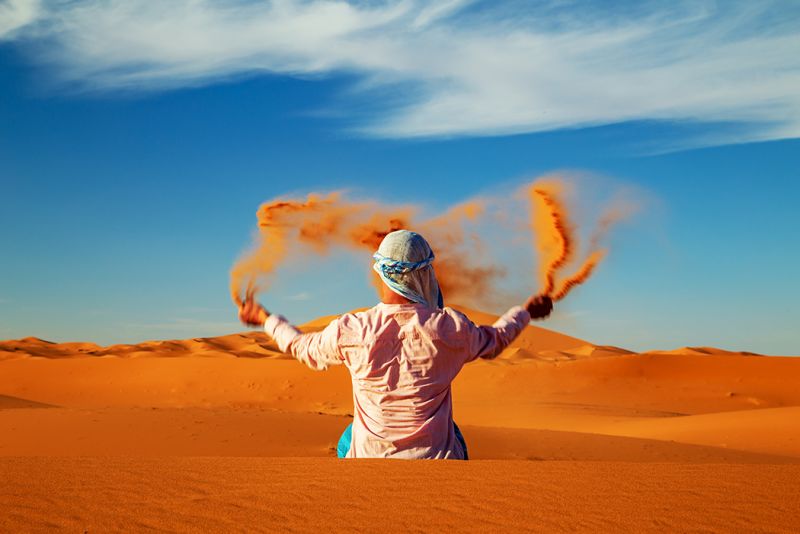 6. Kemetic Yoga in Luxor, Egypt
Kemetic Yoga is practiced all over the world but some practitioners who have experienced this activity near the God temples of the ancient city of Luxor Egypt have described a deeper spiritual experience during practice. Healing properties have been observed such as lower stress levels, increase in strength, mobility, flexibility, and more clarity of the mind.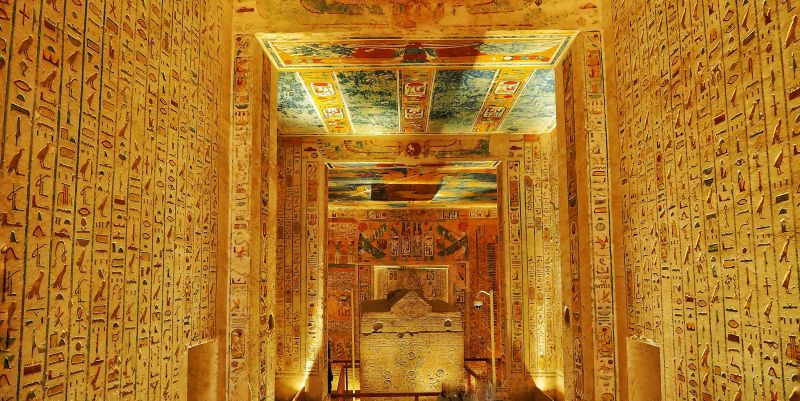 7. Climatic and Herbal Treatments in Nubia, Egypt

Nubia is a city in the south of Egypt known for its healing properties due to its weather. Something about its dry air, all-year-round sunshine, and the pure air has been helping patients with respiratory problems and rheumatism for years.
Another healing aspect of Nubia is due to its herbal treatments that have been passed from one generation to the other for many years now. Many different local herbs in Nubia such as the half burr, which is used to treat cold and flu, or hargal which is used for the stomach and digestive health and dammsesa for the kidneys are a few examples of the variety of Nubian healing properties.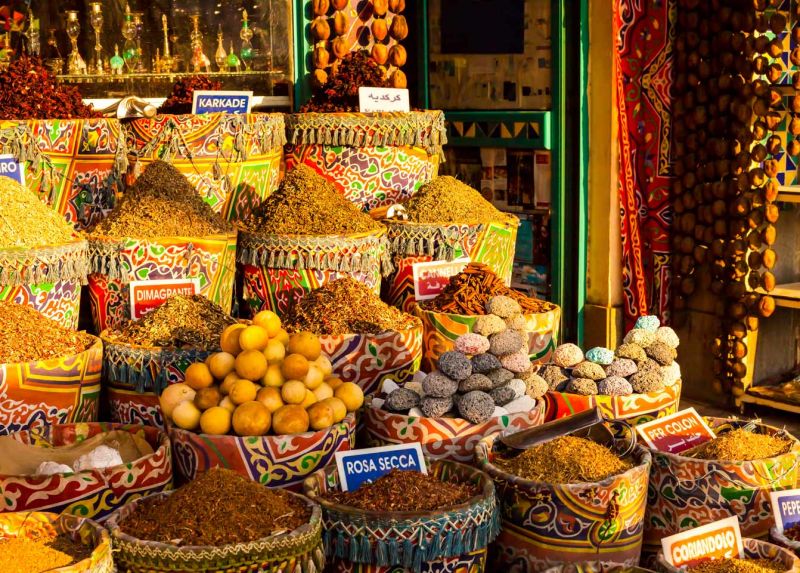 8 - Mud Bath Dead Sea, Jordan
Located in the dead sea of Jordan the famous mud bath is known to attract thousands of visitors in search of the healing properties of its famous mud bath. Consisted of a natural mud pool formed as the waters of the dead sea retrieve, leaving the mix of dead sea water with millions of years old mud filled with nutrients that are known to help improve psoriasis, reduces skin impurities, provides relief for arthritis, helps soothe chronic back pain, and helps to treat acne.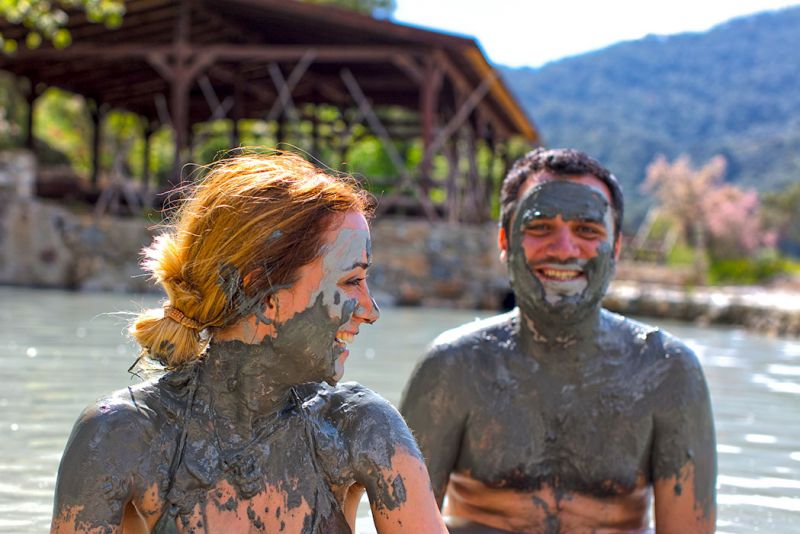 9 - Ma'in hot springs, Jordan
Another natural spa of Jordan is the Ma'in Hot Springs. Ma'In is known for the health benefits of its mineral hot springs and the number of its waterfalls, some of these health benefits are a relief to skin diseases, arthritis, respiratory, colon, and bone illnesses.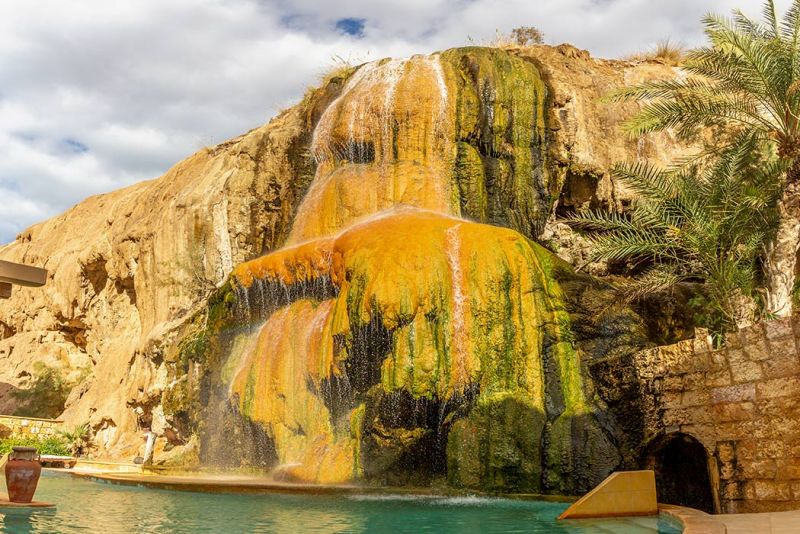 10 - Thermal waters of Pamukkale, Turkey
With its natural water temperature fixed at 36 degrees Celsius (96 F) despite the season, the thermal waters pool of Pamukkale offers its visitors a unique experience of beautiful visual scenarios and many healing properties as it is believed these gorgeous waters have the healing benefits for cardiovascular diseases, rheumatism, skin and nerve diseases as well as intestinal disorders when drank.