Turkey is one of the world's top ten travel destinations welcoming 35 million visitors from around the globe every year. The friendly inhabitant, beautiful architectural constructions, and its richness in culture make it possible for Turkey to be in any travelers' bucket list. While this transcontinental country is modern enough to be extremely comfortable; it is also traditional enough to be utterly interesting.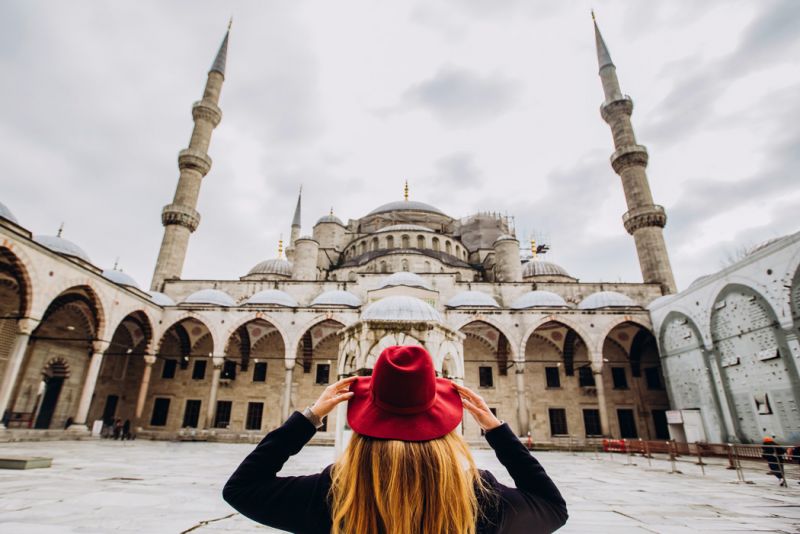 With so many incredible experiences to live and capture in Turkey it becomes quite a task to prioritize the destinations. This is where Memphis Tours team assists you. And then over-flood your Instagram handle with beautiful posts of your itinerary. Here we give you a sneak peek of some of the most Instagrammable places in Turkey.
1- Marvel the Shrine of Hagia Sophia, Istanbul
The Hagia Sophia, also known as ''Church of the Divine Wisdom'' is one of the world's greatest monuments that illustrate the architectural ingenuity of humans. While this enormous manmade marvel has seen a drastic change since its creation, it still manages to amaze tourists of every kind and age group.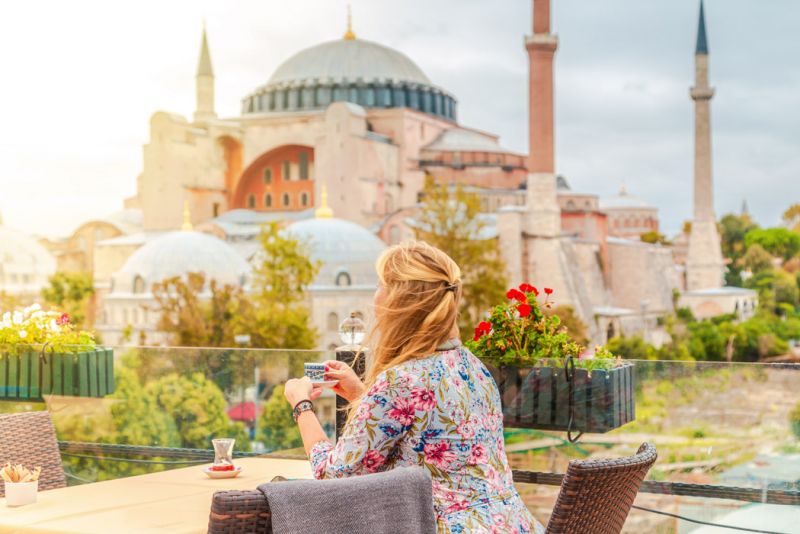 With towering doors, exquisite interior, marble-floorings imitating moving water, beautiful calligraphic mosaics, art-filled ceilings and walls, this domed monument serves as one of most instagrammable places in turkey, giving your Instagram post thousands of likes and comments.
P.S. This legendary landmark gives different perspectives when captured from multifarious angles.
2- Hike on the off-beaten trails of Mount Nemrut
A 2134-meter high Mount Nemrut in southeastern Turkey is internationally recognized for the ruins of a large number of massive statues scattered on its summit. The fascinating beauty of gigantic sculptures of other gods, eagles, and lions as the guards of the king himself, each weighing 6 tons, in quite a spectacular setting illustrates religious syncretism and a commendable attempt of a new state cult influenced by Greek, Persian and Armenian.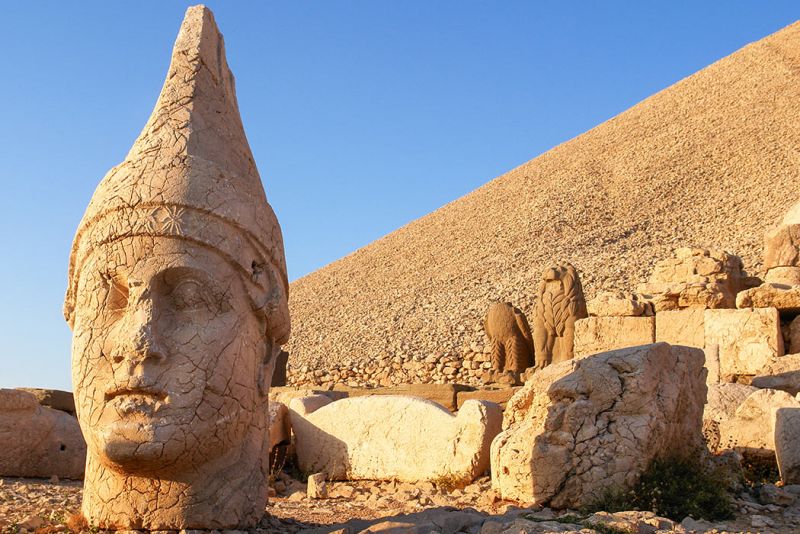 Being one of the highest peaks of the Mesopotamia, Mount Nemrut is in no way going to disappoint the visitors who love to adorn their Instagram handle with captures from extraordinary destinations. With the flawless scenic view of the mesmerizing sunrise and sunset in absolute peace, you will fall in love and won't be able to stop yourself from clicking the other-worldly photographs to enrich your Instagram-travel handle.
P.S. The temple-tomb is an abode to the tomb of Kind Antiochus I, who had commissioned to build the magnificent monument to himself!
3- Unveil the Beauty of the Blue Mosque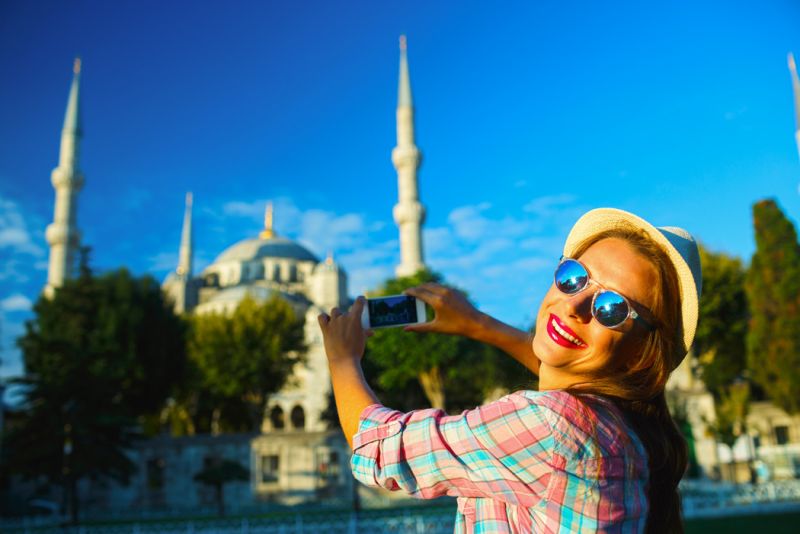 The blue mosque is a historical museum situated in Istanbul, which gets its name because of blue tiles surrounding the walls and interiors of the mosque. This active mosque has an ornate outer courtyard which provides you a perfect background for your beautiful portrait picture on Instagram. The inner-courtyard that's seamlessly paved in marble is surrounded by a portico with domes and stunningly showcases a spectacular display of architecture.
Once you enter inside you will get mesmerized by the pleasant floral designs and striking geometrical interior decoration with more than 21 thousand tiles, 260 windows with stunning stained glasses, and meticulous calligraphy art of Koranic verses. It indeed is a sight to capture and share for the blue-lovers in the world to marvel!
P.S. Like all the big mosques, the Blue Mosque also encompasses a theological school, a kitchen for poor, and bazaar shops to raise money for maintenances.
4- High Up in the Air in Cappadocia
From crumbling ruins, museums and famous landmarks to marveling at nature, untouched landscape of Cappadocia is every intrepid traveler's dream. Globally celebrated for its incomparable rock formations jutting out of the ground, and astonishing hot-air ballooning occasions, the unearthly landscapes of Cappadocia are undoubtedly not only one of the most instagrammable places in turkey but in the whole world.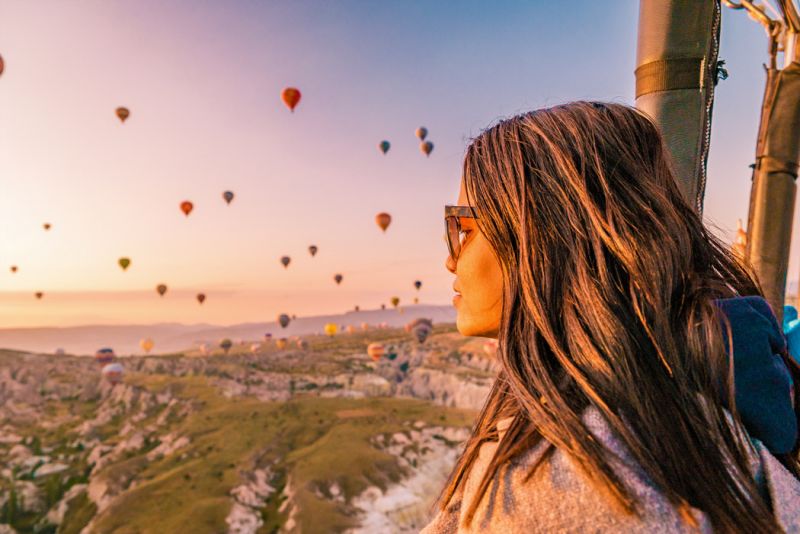 This semi-arid region in central Turkey is recognized for its caves that are artistically reformed as churches, painted museums, homes, and even hotels. In addition to the picture-perfect caves, you can take delight in the heavenly hot-air ballooning experience that provides you with the breathtaking opportunities to drift over the mountains and valleys while you take aerial shots of the incredible surrounding.
P.S. For the postcard-perfect photographs you should try to schedule your trip either at sunrise or sunset.
5- Capture the Panoramic View from the Galata Tower
The Galata Tower is one of Turkey's most striking monuments that proffers iconic visuals of the old town. The medieval structure erected centuries ago houses a phenomenal observation gallery which is a great place to learn and showcase your cultural photography skills. Also, you can capture Turkey in its raw form as you marvel Istanbul's peninsula and the gorgeous surrounding.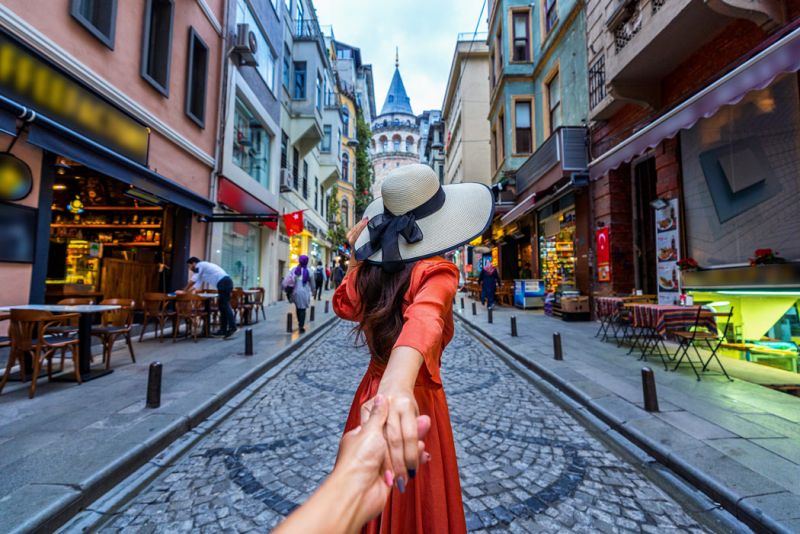 What's more? The answer: with 9 stories, this 220 feet tower is by far one of the most representative tourist attractions in Turkey from where you can gaze at the magical sunset while the Istanbul night illuminates around you. After capturing the Turkish sunset you can head towards a world-class restaurant and bar which serves the most delicious and presentable food that truly defines luxury-dining.
P.S. While you can click flawless pictures at any time, it's recommended to visit this marvel during sunset.
Capture Better with Memphis Tour
Turkey is the heaven for avid photographers who love to click nature, food, culture and everything in between. We, the Memphis team, understand that a picture is worth a thousand words. Therefore, with the assistance of Memphis Tours you can be assured that you will have captured nothing but the best of everything that Turkey has to offer its visitors.
* Turkey Tours are the best way to explore the beauty of Turkey and have memorable moments.