Bread is one of the most amazing things about life. For anyone who has never baked bread or smelled the fresh aroma of fresh bread coming hot out of the oven then you really haven't lived your life fully.
When you grew up in a family of bakers, that smell of bread in the oven becomes part of your life but no matter how many times you have woken up to a hot fresh loaf of bread on the table, you won't ever take that for granted, as is just one of the best pleasures in life.
But what is the best bread in the world? That is an extremely hard question to answer and since we can't decide which bread we LOVE the most then we better just talk about the best loaves of bread around the world.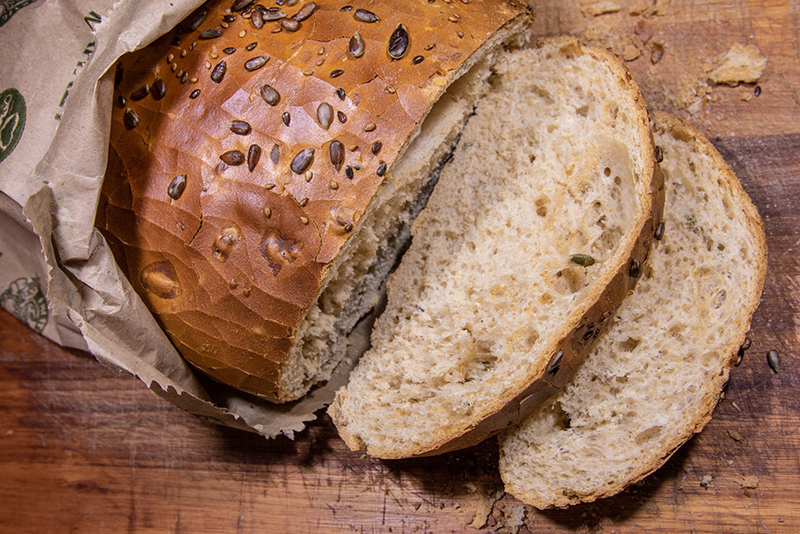 Here is a list of the 10 most delicious life-giving bread in the world:
One of the most delicious things you will ever try in your entire life, Pao de Queijo is a very popular bread from the state of Minas Gerais in Brazil. Prepared with a special flour called polvilho, Pao de Queijo is gluten free and its combination of gue flour with cheese makes its final consistency absolutely irresistible.
One of the best things about Pao de Queijo is the smell that comes out of the oven while its being baked. Highly consumed in all of Brazil, Pao de Queijo is a mark of Brazilian culinary and its now able to be found in many countries around the world.
2. Pita Bread, Middle East
Having its roots in the prehistoric era in the Middle East, the Pita Bread is today highly consumed all over the world, the Pita bread has its first mention in history around 14,500 years ago during the Stone Age.
Pita bread is delicious, and they are great to accompany a good meal as its light texture and neutral taste blend in well with so many types of recipes. The most famous way to eat the Pita bread around the world is the pita pocket sandwich with falafels and vegetable garnishes, a true favorite all over the world.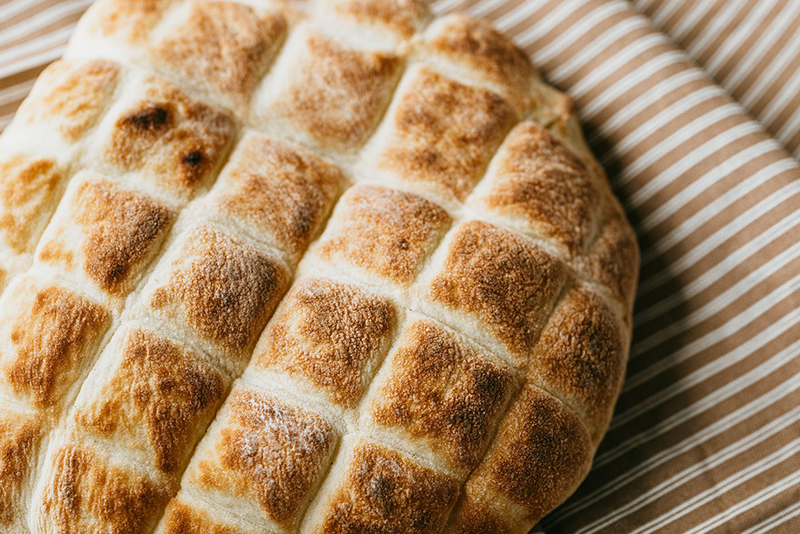 3. Egyptian Bread, Aesh Baladi
Egypt is THE country of bread, with a passion for food Egyptians consume more bread than any other country in the world and I wouldn't blame them as they have the most delicious bread from all over the world.
Aesh is a typical Egyptian bread which in Arabic means "life" meaning that bread means life and that's how much Egyptians love bread. Served with EVERYTHING Aesh is a unique blend of two types of flour, which the end result is a truly unique bread.
Aesh Baladi bread isn't just bread, it is a reflection of Egyptian culture and the Egyptian way of living where food means life, life to Egyptians.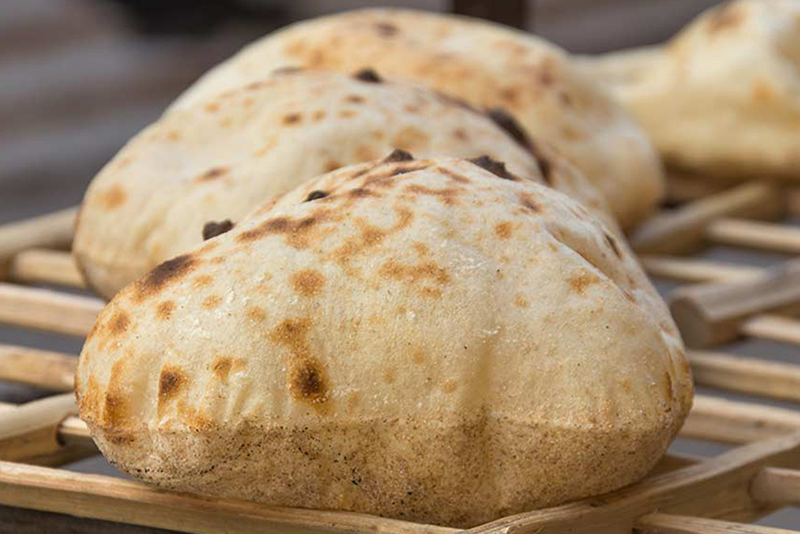 4. Moroccan Bread, Msemen
Msemen (Also known as Musamman, Mesa men, Musamen, Malawi, Malawah, Murtabak) is a very traditional flatbread from the gorgeous country of Morocco. Made with a combination of semolina, sugar, salt, yeast, warm water, flour the Msemen dough is kneaded for a while until it becomes smooth all over.
Cooked on a griddle or friend ina a pan until perfect crispy on the outside and chewy on the inside this delicious bread is often eaten just on its own traditionally accompanied by coffee or tea or it can also be stuffed with some of the best meats Morocco has to offer such as lamb, chicken, and fish.
5. Puri, India
A tradition in India, Puri is an unleavened bread which is served fried in Indian tables all over the country. A delicious bread made out of water, wheat flour, and sometimes also a touch of cumin seeds.
Rolled into flat round shapes the dough is then fried in ghee, a type of butter, which is highly used in Indian and the Arabic countries, Puri texture is crispy and it has an appealing golden color.
Puri is often served during festivities and special occasions in India served with dips such as creamy mango pulp and Puri can also be stuffed with potatoes or other grated vegetables.
6. NY City Bagels
Who doesn't love a good bagel? The Iconic NY city Bagels is one of the most traditional breakfast options for the citizens of the Big Apple. Boiled then hand shaped then baked, Bagels come in many flavours. Brought to the US by Jewish immigrants from Eastern Europe, you don't need to be Jewish to enjoy a good bagel.
Having to rest for 12 hours before baking, Bagels became popular among jewish communities as they would let the dough sit during Shabbat where they are prohibited from working.
NY citizens claim their bagels are the best in the world because of the quality of the water, since high concentration of calcium and magnesium in the water could turn the dough harder than usual.
7. French Baguette, France
Originated in France, the country with the highest density of bakeries in the world, the French Baguette is one of the best bread in the world, with a crusty outside and a soft inside, perfect brown color on its crust and just such an incomparable flavor, French baguettes have been in our lives for decades and it has taken on the bakeries all over the world.
France takes baking so seriously that the National Law dictates that only 4 ingredients can be used to make the famous French Baguette - Flour, yeast, salt, and water. Even though the consumption of bread in France has really lowered over the years, a warm french baguette is still the nation's number one pride.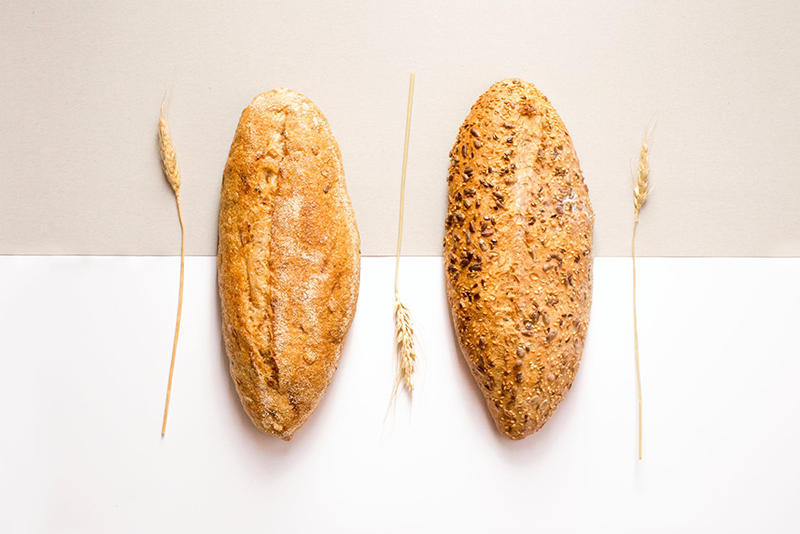 8. Panettone, Italy
Panetone are the definition of Christmas for many families around the world. Originally from Italy, Panetone is a delicious sweet bread stuffed with dried fruits such as raisins, candied orange and also with chocolate chips. A very common choice for those bridging gifts for christmas dinner Panettone can represent a good gesture of kindness and good wishes.
The legend says it that panettone was invented by a noble Milanese named Ugheto Atellani
With the intentions of gaining the heart of Adalgisa, a daughter of a local baker with whom he fell in love with, the recipe is so good that the gesture worked and panettone was served at their wedding.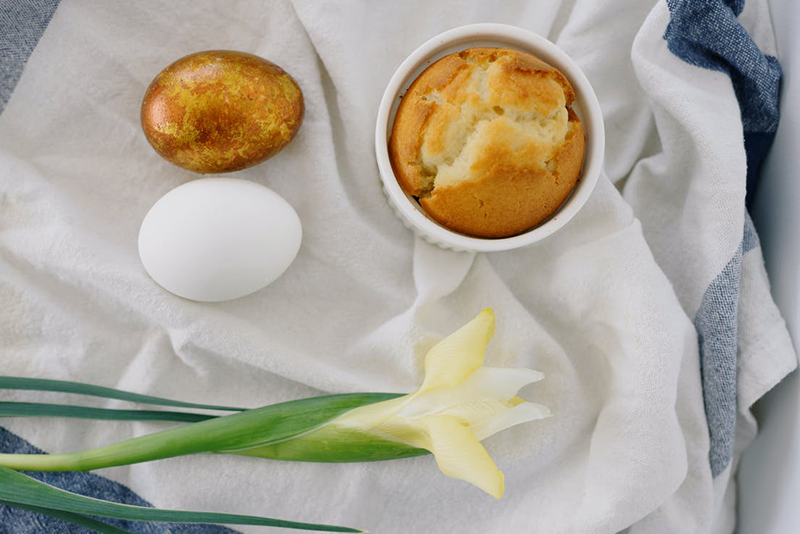 9. Arepa, Venezuela
Arepa is a highly versatile cornbread made from ground corn dough or precooked corn flour. It is commonly consumed in Venezuela, Colombia, Panama, Puerto Rico, and the Dominican Republic. In Venezuela, Arepa is eaten at any time of the day, throughout the whole country, and across all socio-economic groups.
The golden disks with a crispy, browned crust are commonly stuffed with a variety of ingredients, and the combinations are seemingly infinite, from beans, cheese, and avocado to shredded beef and onions. For a Venezuelan breakfast, arepas are traditionally paired with a cup of strong coffee and hot dipping chocolate
10. Pretzel, Germany
Considered an iconic symbol of Germany, the pretzel is a type of traditional baked good that is made by combining flour, salt, malt, yeast, and water. The resulting dough is then shaped into a well-known knotted shape of a pretzel before it is baked to perfection.
Pretzels are often dipped in a lye solution (natronlauge in German) before they are baked, and then they are called laugenbrezel, a Bavarian-style pretzel distinguished by a nice, brown, and crispy exterior that surrounds the soft interior.
Coarse salt is usually sprinkled over the surface of the pretzels, but other toppings may also be used, including sesame, pumpkin, sunflower, or poppy seeds. Regional variations of the pretzel abound, with some of them using fat to obtain a softer dough and others calling for different types of flour such as whole wheat flour or spelt flour.
German pretzels come in both sweet and savory versions, and their texture may range from soft to hard. They are usually enjoyed warm as a snack with butter or along with German wurst sausages and a cold German beer on the side for an authentic German experience.
The pretzel is a favorite street snack and a staple at any festival, holiday, and Christmas market in the country. Its versatile nature has given rise to numerous variations including New Year's pretzels (neujahrsbrezel), Oktoberfest pretzels (also called wiesn brezn), and Lent pretzels (fastenbrezeln), among many others.