Food Around the World: Exploring The World Through Flavours!
These days natural travel explorers have been faced with a huge challenge.
Quarantine at home is sure not the dream case scenario for any traveler out there but it should not stop you from enjoying traveling experiences.
Among many creative options out there at the moment such as virtual tours, social media, movies, books, and documentaries, another great way to continue working on your adventurous senses is through different FLAVOURS.
Cooking is a great way to travel without leaving the safety of your home and food is also a huge part of travel experiences…
So where would you like to travel to through your kitchen today?
We have made a list of some of the most delicious flavors from the traditional cooking of some of the most exotic destinations in the world that will for sure take you on a great travel experience.
Turkish Delights
Turkish food needs no introduction, famous Turkish delicacies have been a part of so many tables all around the world, considered one of the best culinary in the world, Turkish food is a delightful experience and is sure to get you excited for your next Turkish Vacay.

Manti - Turkish Dumplings
Deriving from the word Mantu, which means dumplings, Manti is a Turkish recipe brought from the nomadic Turkish tribes on the way back from Centra Asia during the 13th century.
A very popular and traditional dish in Turkey, Manti is a delicious wheat dumpling field with ground beef and served with yogurt on top.
Baklava
Considered one of the most iconic Turkish foods, the famous Baklava is a sweet dessert from turkey.
Once a luxurious treat for the royals of the Turkish society, the baklava was invented in Turkey during the Ottoman empire
Made out of buttered pastry with pistachios inside, the Baklava is a great recipe for those wanting to explore the Turkish culture during the quarantine.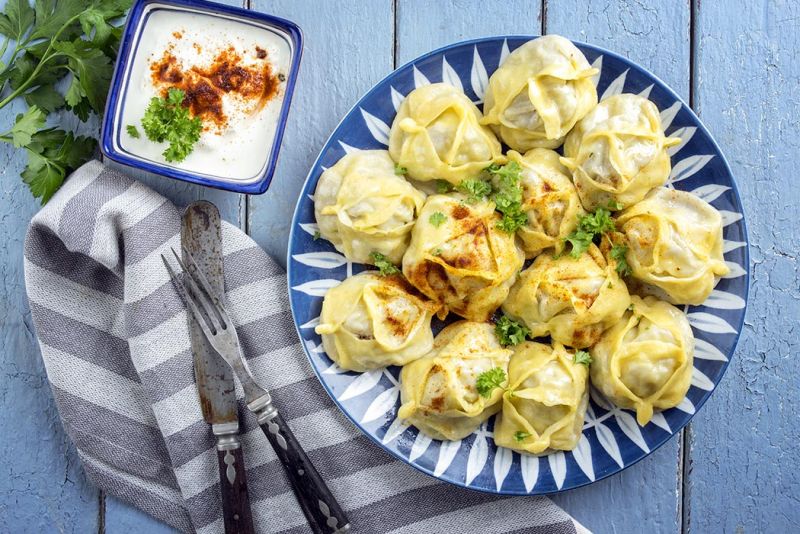 Hot in Dubai's Cousine
The fast-growing capital of the Emirates States, Dubai is famous for its skyscraping modern architecture buildings and for is shopping malls, but Dubai is also a great place to eat and explore your passion for food, here are some of the most popular dishes that are hot in Dubai right now:
Manousheh
Originally from Lebanon, Manousheh is a very popular dish in Dubai. Consisted of flat pizza dough with many options as toppings Manousheh is definitely worth a go in your kitchen and while visiting Dubai.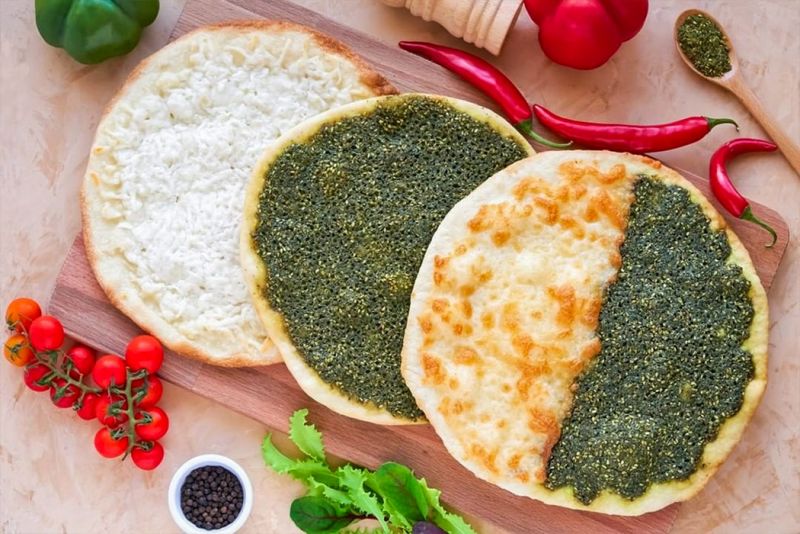 Iranian Sangak
The number one food in Dubai, the Iranian Sangak, which is originally from Persia, is a bread baked on top of small stones.
In Persian, the word Sangak means little stone and sangak bread was popular in the Persian army and it was first heard of in the 11th century. A favorite among the residents and visitors of Dubai Iranian Sangak bread is a must-try or must cook recipe.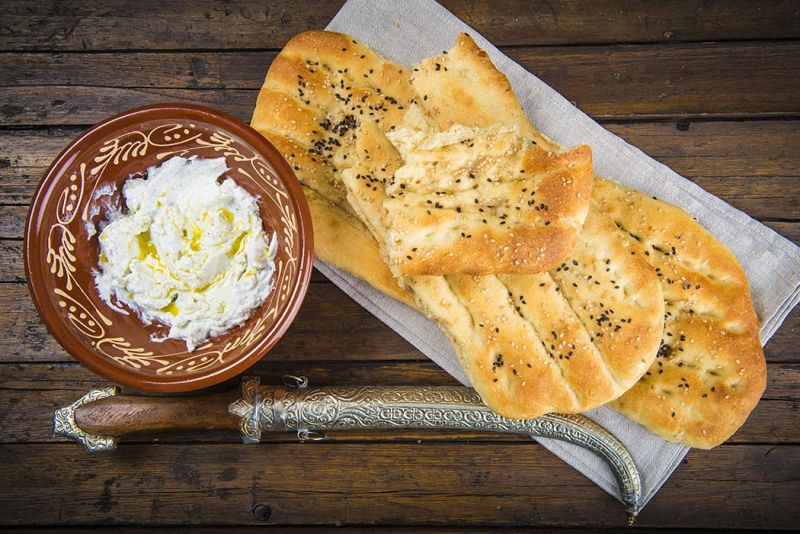 Egyptians Favourites
Egyptian food is one of the most amazing experiences you will ever have and you sure to discover some wild things while exploring Egyptian cuisine.
Surprisingly not very popular anywhere else other than in Egypt, these Egyptian delicacies are sure to get you Habibi hooked.
Stuffed Pigeons
A very traditional dish on the famous Ramadan holiday season in Egypt, stuffed pigeons are delicious and is as must-try.
Consisted of a whole pigeon stuffed with rice and spices cooked in water and then baked to perfection stuffed pigeon, is a great recipe to prepare at home also a great way to warm your senses to the exotic Egyptian cuisine.
Molokhia
Present in any traditional Egyptian table, Molokhia is a green vegetable soup that is served usually with rice, chicken, or rabbit.
Packed with antioxidants Molokhia is one of the best delicacies of Egyptian cuisine and its a great recipe for cooking at home.
Tameya
Famously know as falafels, Egyptian tameyas are delicious, and instead of being made out of chickpeas, they are actually made with fava beans.
A local delicacy served during breakfast, tameyas are a mark of Egyptian cuisine. Served with tahini sauce or the famous full, which is a ground cooked bean paste, tameya is one a great street food to try while visiting Egypt.
Cooking Egyptian tameyas at home is easy and is also a great way to start to explore Egyptian culture.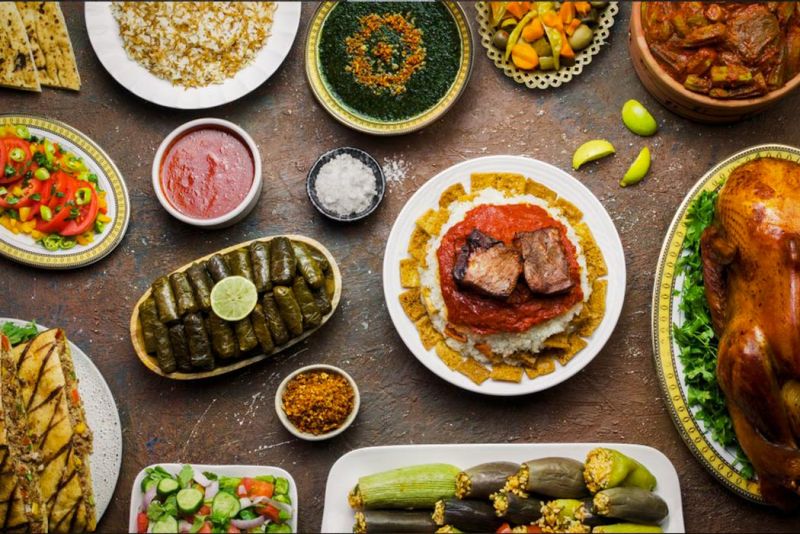 Morrocan Feast
Morroco has a great variety of delicious foods. With very traditional recipes, Morrocan culinary it is very authentic and it was also inspired by some of the European and sub-Sahara influence.
Here is a list of some of the most traditional Morrocan cuisine to prepare it at home:
Couscous
Couscous is the number one dish in Morroco, originated as a Maghrebi dish couscous is composed of small wheat semolina balls, cooked with boiled water and butter and the later added grill vegetable, toasted almonds, and some dried fruits, couscous is also great with lamb.
Couscous was first mentioned in history in the 1350s and the actual precedence it's unknown. Couscous is a must-try while visiting Morroco and cooking at home is a great idea for those new to the Morrocan cuisine.

Tajine
The second most popular dish in Morroco is tajine and it can be cooked with so many different ingredients. Tajine is a sort of Morrocan stew that gets its name from its special pot in which the tajine is cooked which is also called tajine.
Tangine was first mentioned in history in the book "One thousand and one nights" in the ninth century.
The many ways of cooking tagine can be vegetarian, with chicken, with lamb and also fish, so get creative and create your own recipe at home and don't forget to try it while visiting Morroco.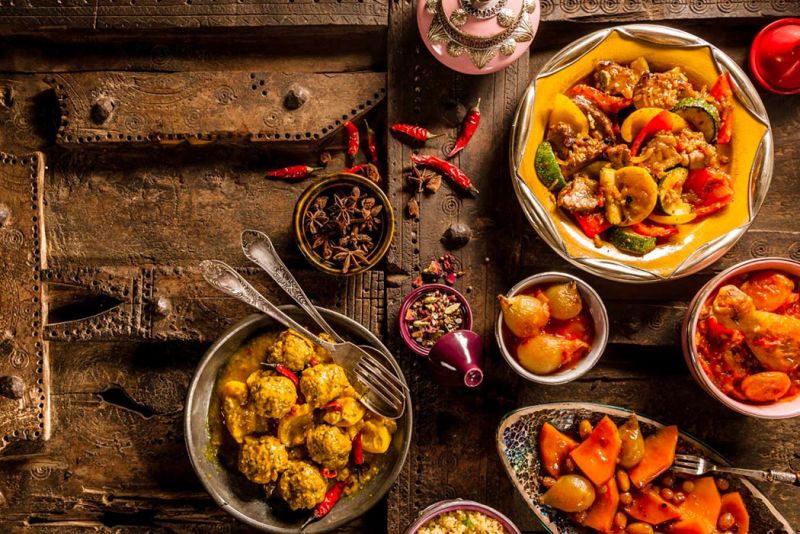 Indian Spices
Indian food is one of the most appreciated foods in all the world, no matter in which country you are there is always a good Indian restaurant, but if you happen to love the Indian food from your local Indian restaurant, Imagine trying Indian food directly from the source?
Mind-blowing huh!
So if you happen to one day visit the gorgeous Taj Mahal, don't miss out on these Indian goodies:

Aloo Gobi
Aloo Gobi is a delicious vegetarian Indian dish, consisted of cauliflower, potatoes, and lots of Indian spices, aloo gobi is one of the most common foods consumed by Indians.
30% of India's population are vegetarians so most Indians delicacies and popular dishes are vegetarian-friendly dishes but don't get mistaken, just cause is vegetarian food it doesn't mean that Indian recipes won't blow your mind with the amount of flavor that even simple recipes can offer.
Aloo gobi is a perfect startup for trying cooking Indian food at home and a must-try while traveling around India.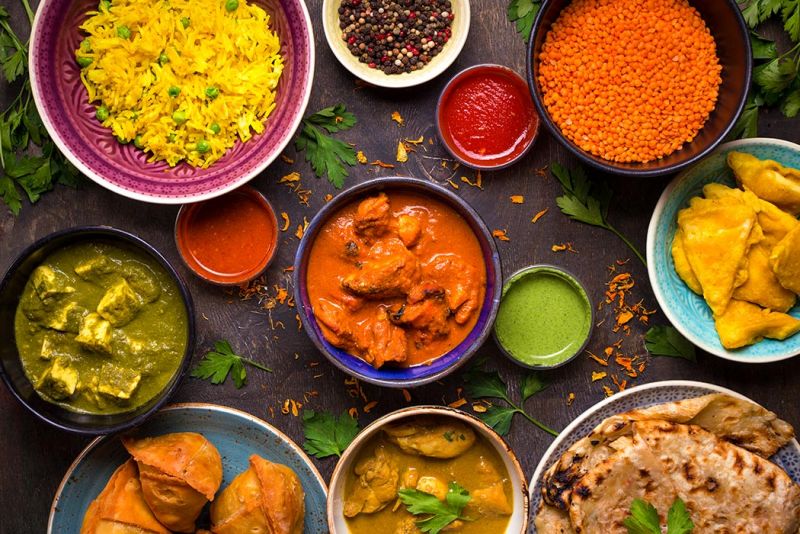 Butter Chicken
Now if you haven't heard of butter chicken, you haven't been living on planet earth. A delicious mouth-watering dish, butter chicken is a very popular Indian dish consisted of BUTTER, of course, chicken, tomato sauce, onions, and Indian spices cooked to perfection in the consistency of the curry. Butter chicken is best served with rice and its sure to get you asking for seconds.