Your Guide to The Best Disney Parks Around the World for 2020 Re-open!
Disney World is one of the happiest places in the world. With all of its fantasy and famous characters who have been a part of our lives for so many generations, Disney Theme Parks are a one-stop-shop for the whole family fun.

With a total of 12 Parks around the world, what are the best Disney parks out there?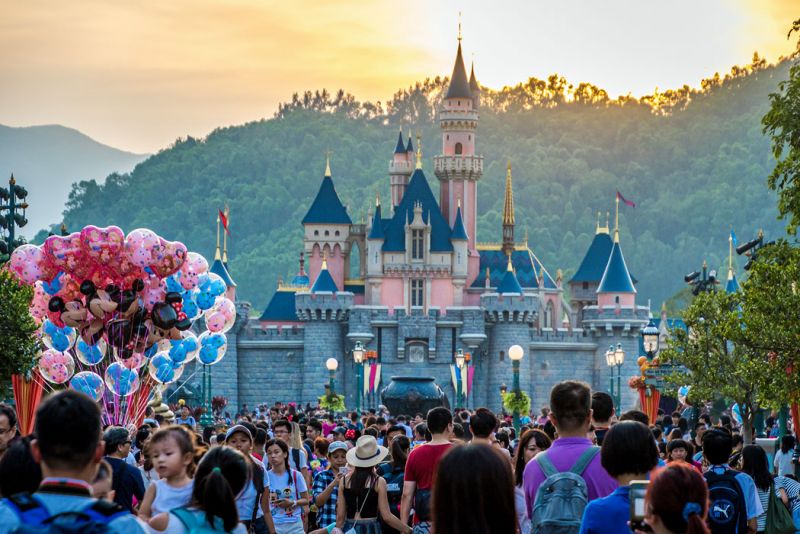 Here is our take on the 6 best Disney Parks destinations for you and your family:
Walt Disney World
With a total of 4 amazing theme parks, two water parks, Disney Springs, and several hotels Walt Disney World is just one of those places where you just might forget about the outside world. Ranked as the number one Disney park around the world, if you had to choose just one of the Disney Parks, this would be it.
With an activity for pretty much any member of the family despite what generation, Walt Disney World holds classics performances such as A Small World and Peter Pan and some of the most modern options you can find of rollercoaster rides and theme parks out there.
Some of the best Broadway-style plays that you can find at Disney World are the Beauty and the Beast, at the Hollywood studios and the Great festival of the Lion King at the Animal Kingdom.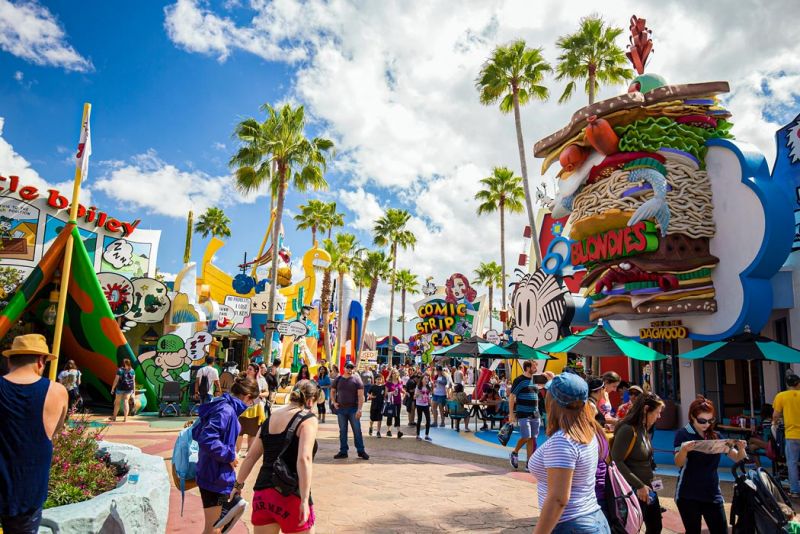 Tokyo Disney
Ranking number two on our list Tokyo Disney comes second for its amazing combination of the Disney details and very talented and dedicated cast members. I mean come on, is Disney, of course, all of the Disney parks have great attention to detail but Tokyo Disney just goes that extra mile when you really pay attention to it.
With some of the best actors and cast member in the world, Tokyo Disney cast is so passionate about giving visitors that out of life experience and they often succeed. The fun at Tokyo Disney surpasses any child or adult expectation of what a fun day might look like.
With two theme parks, Tokyo DisneySea is like no other park and is sometimes the number one Disney Theme park for visitors around the world. Another perk of Tokyo Disney is the amazing food and the variety of drinks.

Other than having great staff, amazing food, superb theme parks, Tokyo Disney is also reasonably priced and tickets can actually cost a fraction of the price of Walt Disney World.

Get the Unlimited Inspiration for your Trip and Visit Tokyo Disney Resort !

Disneyland
Some say original is always best, but in our list Disneyland despite being the first Disney Park comes third in our rank of the best Disney parks around the World.
With amazing rides and so much land to be explored and also amazing food, Disneyland theme park Disney California Adventure offers great rides and so much fun for the kids and adults too. If you love Disney food exploring Disneyland California it is most definitely for you.

Bring Dreams into Real, Get the Complete Experince from Walt Disney World Resort !

Disneyland Paris
With amazing details and a spectacular castle with a dragon underneath it, Disneyland Paris is where love meets Disney. While the Disneyland park alone is amazing, unfortunately, Walt Disney Studios Park does not really match guest expectations.
Studio Park though has great shows such as Mickey and the Magician and also great rides. Two amazing theme parks can be found at Disneyland Paris and also several resorts for you to explore while in the city of lights.

Live the Magic in Paris and Plan you Experince in DisneyLand Paris !

Shanghai Disneyland
When it comes to deciding between going to Sangai Disneyland and Hong Kong Disneyland you got a hard choice to make.
After very much consideration Shangai wins for the following reasons, to start with, Shanghai Disney park is like no other Disney park around the world, first of all, Shangai Disney has a Tomorrowland and Fantasyland, but that not even the best part as Treasure Cove and Adventure Isle are unique and super fun to explore.
Shanghai Disneyland also has some great rides and some shows that you cant find in any other Disney park anywhere else, The Challenge Trails requires you to wears a harness and they are so much fun.
The Pirates of the Caribean ride in the Shangai Disneyland is easily in the top 5 Disney rides. Another great perk of the Shangai Disney Park is the Jack Sparrow Stunt show, Eye of the Storm.
A huge variety of other shows are also available in Shangai and the food is surprisingly very good too.

Catch the Magicland Re-opening and Explore the Entertainment of Disneyland Shanghai!

Hong Kong Disneyland
While having the usual charm of Disneyland, Hong Kong cast members speaks fluent English and are extremely friendly. With lots of fun and unique rides such as Mystic Manor and Big Grizzly Mountain, a very famous show at the Hong Kong Disneyland is the Festival of the Lion King, and while the show is better at hong kong than at Disney World, the show still pretty similar to other Dinsey Parks
While Hong Kong Disneyland only ranks number 6 on our list, still an amazing park, and we recommend for all those who have the possibility to visit, do it! However, if you had to choose only one Disney park to visit then we highly recommend that you take our list into consideration so that you can enjoy the best of what Disney has to offer.