7 Places to Travel While Attending the 2022 World Cup in Qatar
By : Kenneth Nzioka Kalima
As the World cup will be going on in Qatar in 2022, you can engage in plenty of activities to further maximize the fun and double the pleasure. One of them could be visiting some destinations around Qatar. With locations less than 2 hours away, you can add a few destinations to your itinerary whenever you're free. This article outlines seven destinations that you won't regret visiting. They represent historical, modern, and architectural venues that will leave an imprint on you while educating and entertaining you at the same time.
Abu Dhabi, UAE
Abu Dhabi is the largest of the six emirates that form the United Arab Emirates. As such, it is expected to be an excellent destination for tourists, and it sure lives up to its name. You can get a quick getaway to Abu Dhabi though you should be ready to spend because the city is simply glamorous. Start at the evening desert safari on the city's numerous beaches. Here you can enjoy camel rides, sandboarding, and BBQ dinner. You can also tour the city, which will take approximately 9 hours. Among the places to visit are the Sheikh Zayed grand mosque, Heritage village, and the president's palace. Be sure to look at the numerous skyscrapers dotted across the city and the Ferrari world on Yas island. Last but not least, don't leave Abu Dhabi without roading into the sands of the desert. While the city is in a desert, there's a lot to experience and make beautiful memories.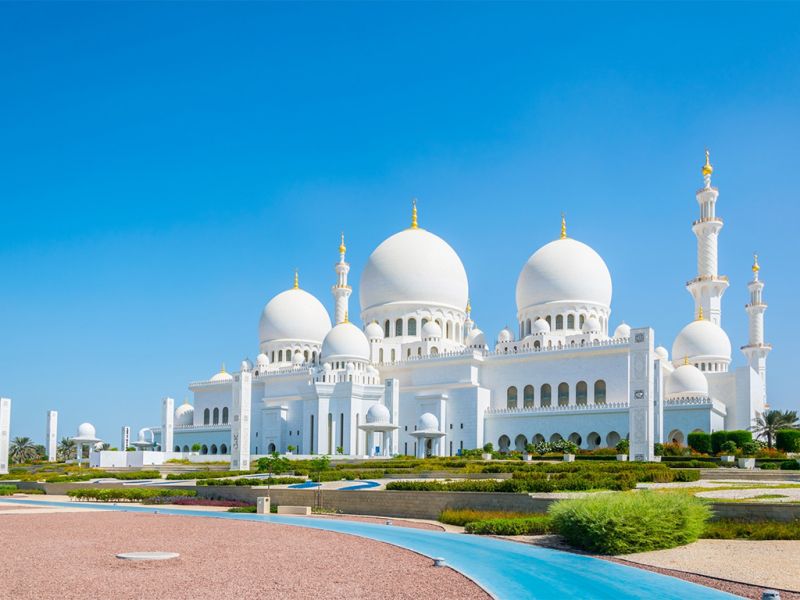 Dubai, UAE
Another emirate in the United Arab Emirates makes it to our list with good reason. Dubai can also be called the land of luxury. So head there if you like the fine things life offers. First, the tallest building in the world, Burj Khalifa, should be your first stop. The 830m skyscraper should be visible from almost any part of the city, and you simply can't miss it. The Dubai miracle garden shouldn't miss your stops because of the awe it strikes its visitors, and so does the Dubai frame, an iconic landmark that will offer views of both the old and new Dubai. If you love water, the Atlantis waterpark is the place to be. From 500m of private beach to 30 different slides and Dubai's longest lazy river, treat yourself to some thrilling water action as you wind down your afternoon in fashion.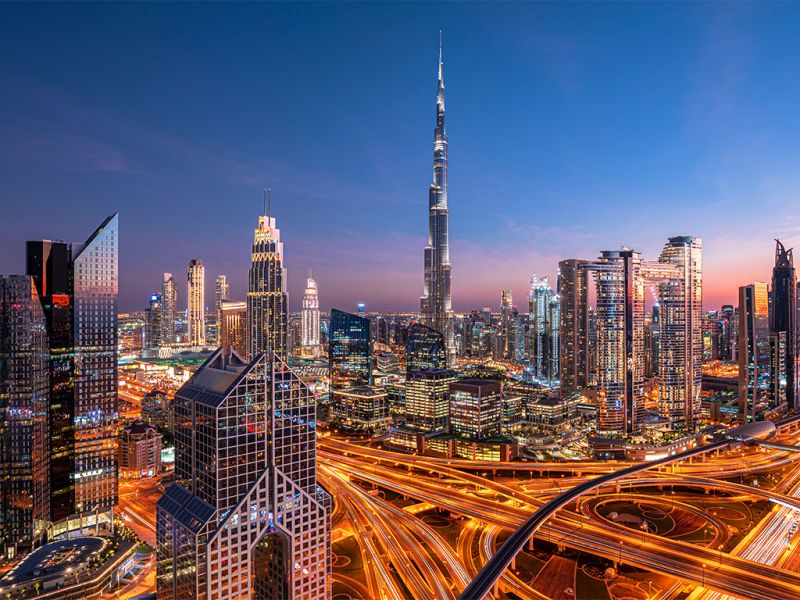 Cairo, Egypt
Otherwise known as the city of the thousand minarets, Cairo is great if you're looking for history and are a history lover. The greater Cairo metropolitan houses over 21 million people, creating a great culture to observe and mingle with. At the center of the city is Tahrir square, which is both historic and significant in the city's history as millions have gathered there numerous times to protest and air their views. The Egyptian museum hosts thousands of artifacts from Egypt's rich history, which makes it worth a visit. You can find their mummified bodies and antiquities from Pharaoh Tutankhamun's reign. Visit Al-Muizz street, which is the oldest street in Islamic Cairo. It contains some of the most historic monuments in Cairo. Make sure you go to the southern gate of Cairo to view and climb the Minaret and Bab Zuweila.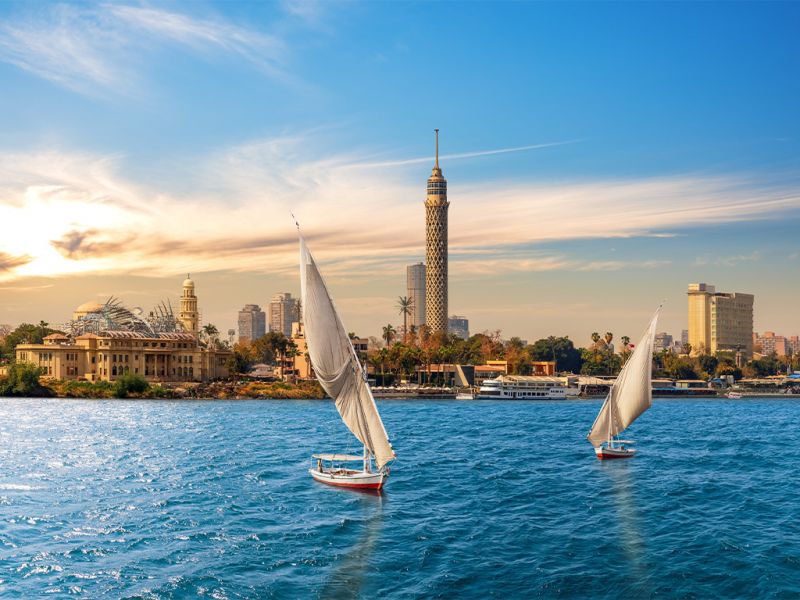 Petra, Jordan
Petra is the Greek word for Rock, and so it is at Petra, a rocky place and buildings that are half rock and half-built. Situated n an area famous for rock having produced water after being struck by Moses, this region in southwest Jordan will have you in awe. The raw beauty of Petra is what makes it unique. The red and purple stones in some areas change their colors depending on the sun's position, making them all the more beautiful. The High place of sacrifice will make your trip worthwhile as you stand where the Nabateans would hold their religious sacrifice. Also, pass through the Urn tomb, the largest Royal burial site in Petra. Take a horse carriage as you go through Siq, a valley with high walls on either side, to capture how life must have been. Petra may have many archaic sites, but the history it represents makes it a great place to visit.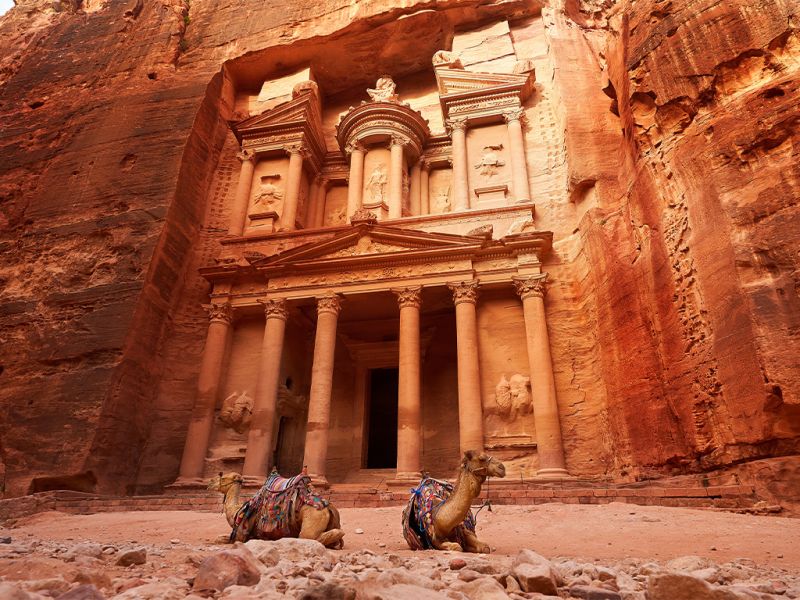 Luxor, Egypt
Luxor is otherwise known as the capital city of ancient Egypt and Thebes. It is home to a vast collection of ancient Egyptian monuments owing to its long stint and ancient Egypt's capital status. The Luxor temple, which is 3400 years is, for example, an excellent destination to visit. Located on the east bank of the Nile, the temple is the largest ancient Egyptian temple. Besides this, one can visit the Valley of Kings, the Valley of Queens, and the Karnak Temple Complex to learn more about how Egyptians used to live and bury their dead. To throw in a twist to your visit, you can hire a bike and see the different city sights or hire a carriage that seems more tourist appropriate. Whichever your choice, a tour of Luxor will prove more than satisfying.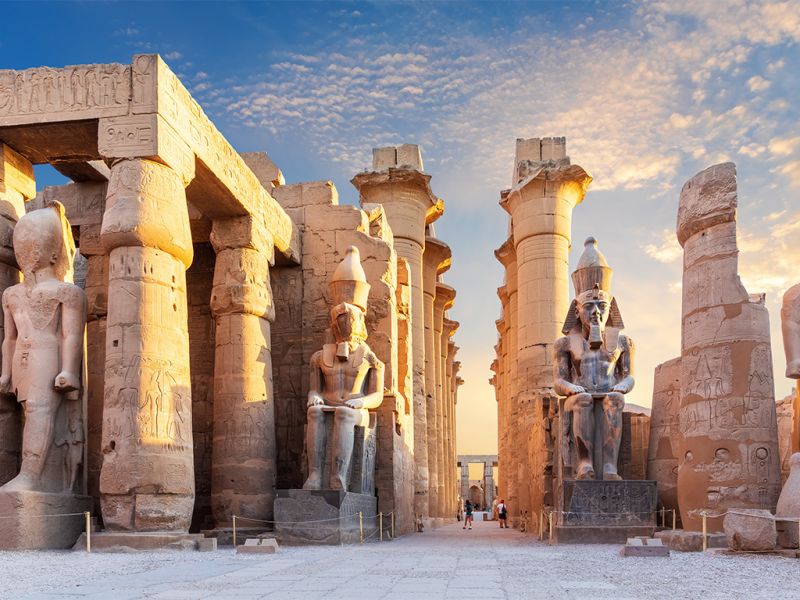 Muscat, Oman
Would you want to see some emerald-green water surrounded by palm trees? Do you want to camp on a beach in an isolated environment? Then Muscat should be your destination as you wait for your favorite games in the Qatar World Cup. Muscat is the capital city of Oman. It has been a prominent trading area since the Ottoman empire. While in Muscat, you can visit their largest mosque, the Sultan Qaboos Grand Mosque, with 20,000 people. A big attraction in Muscat is the Mutrah Corniche, a seafront that stretches for 3km. It is lined up with restaurants, cafes, and markets. You may also want to taste Muscat's seafood which is among the best in the world and will leave you licking your fingers.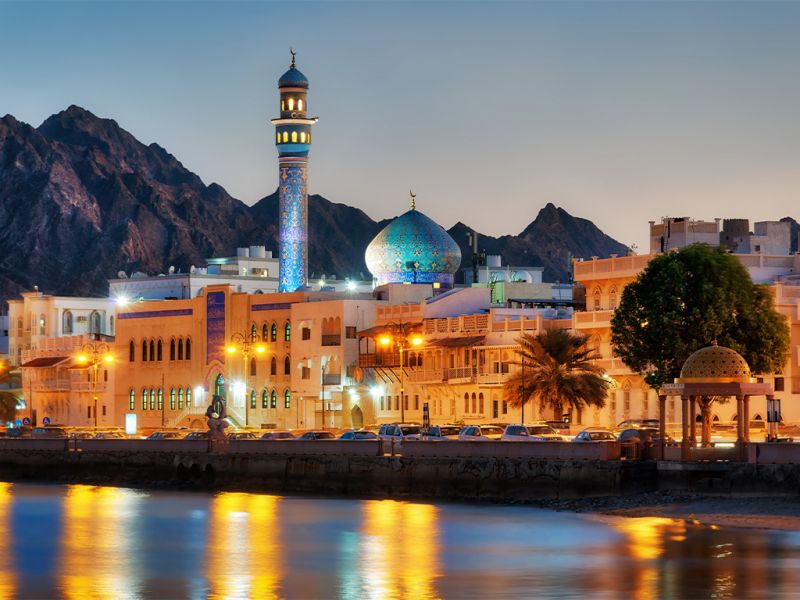 Manama, Bahrain
Bahrain may not ring bells when mentioned for the first time. That may, however, not be true if you visit Manama, its capital city. You'll first note how it's dotted with modern structures only available in countries with a healthy financial hub. The surplus of money circulating in the economy means that there is enough revenue to match the opulence. There is a thriving nightlife in Manama inasmuch as the country is Islamic. Pubs and bars dot every street frequented by tourists from all over the world. Besides this, a display of perfumes, spices, and gold is a common sight in the Bab el-Bahrain souk, which is famous for the same. Historians will appreciate the presence of the Bahrain National Museum, where they can catch a glimpse of the country's origins. As if that's not enough, you can take part in the Arabian Sunset horse riding and stable tour on the back of the horse as you take in the panoramic views of Bahrain. Whether you like it or not, Manama is a stop to be remembered.
While football may converge most of the world in Qatar, it may not be the only catalyst to keep tourists there. Around Qatar are suitable destinations that could spice up the soccer tournament creating a more exciting experience. At the same time, such tournaments could end up opening up other areas that would never have been tapped. This includes tourism and recreational activities that are situated in countries around Qatar, as seen in our selection. We wish you all the best in your travels.