Do you need a break or just a little bit of downtime? All away from the hustle and bustle of life? We know, you're always on the go, and it can be really hard to find time to relax and unwind. And that's where eco-friendly hotels come in! They offer a relaxing getaway that's also good for the environment. If you're looking for an eco-friendly hotel for your next vacation, we've got you covered with these 12 options:
1. The Brando, French Polynesia
Looking for an eco-friendly space? But also something off the beat? Brando is just the spot. Located on Tetiaroa Island in French Polynesia, this luxury resort features a unique blend of traditional and modern architecture, with a focus on sustainability. The resort is made up of 11 separate villas, each with a unique distinct design. The Brando takes care of your holiday peace, and you take advantage of the outdoor patio as a private backyard whenever you want!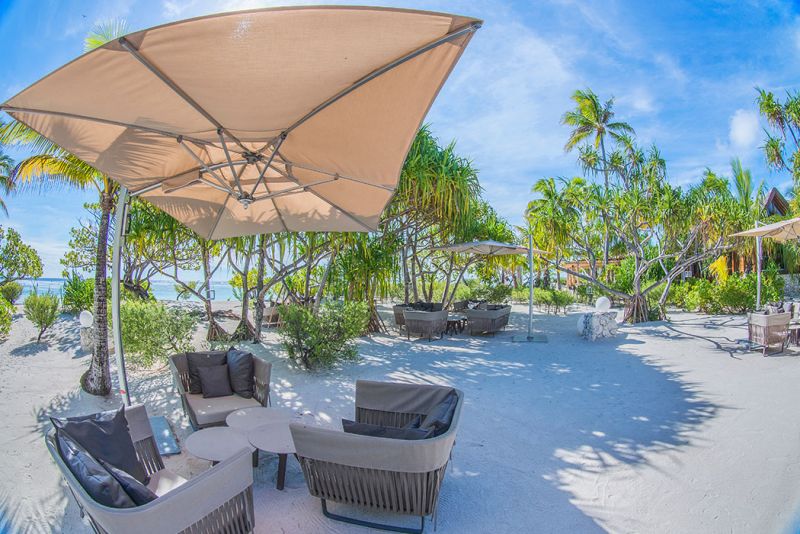 2. Kachi Lodge, Bolivia
If you're looking for a hotel that's as eco-friendly as it is aesthetically pleasing, look no further than Kachi Lodge. It offers a range of rooms that are all decorated with local art and furniture, and have stunning views of the surrounding mountains. Located in the heart of Santa Cruz, Kachi Lodge features the views of the countryside. The lodge is made up of a series of stone-and-wood cabins with private balconies. Being fully powered by solar panels, you can make your stay carbon-neutral!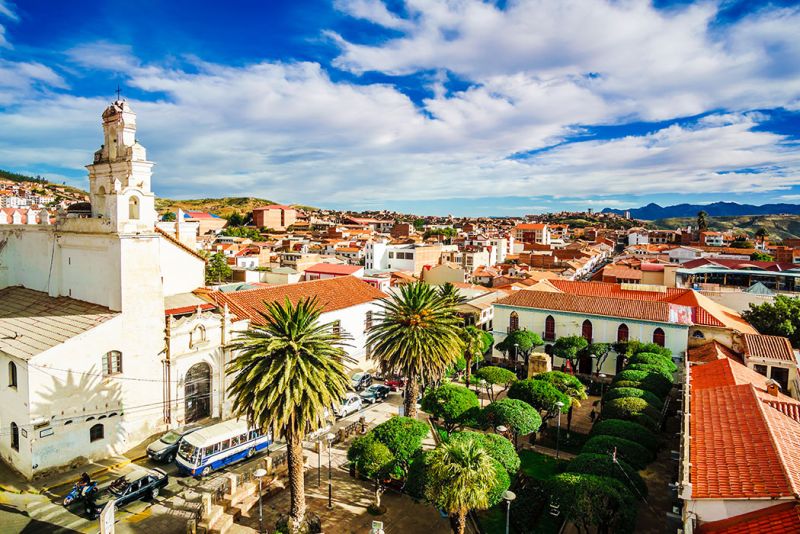 3. Soneva Fushi, Maldives
The Soneva Fushi resort in the Maldives is a tropical paradise of eco-friendly luxury. The rooms are made from local materials and decorated with handcrafted furniture. In addition to its environmental practices, Soneva Fushi is known for its innovative approach to food. The resort has an onsite restaurant called Chefs' Table which serves creative dishes made from locally sourced ingredients grown on-site or imported from neighboring islands. The resort is situated on a private island and offers guests a range of activities including snorkeling, scuba diving, kayaking, and stand-up paddle boarding.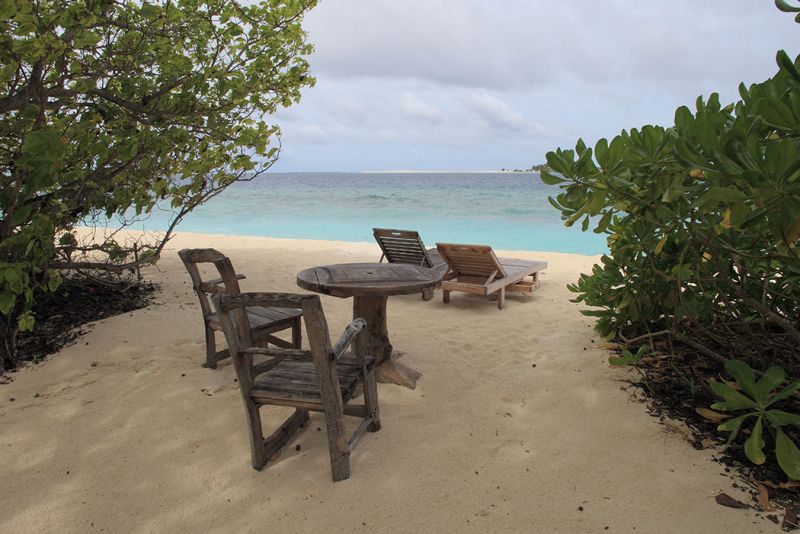 4. Adrère Amellal, Egypt
Located in the Western Desert, Adrère Amellal is a beautiful eco-hotel in Egypt. While providing luxury accommodation, the hotel is designed to use as little energy sources as possible. Despite no electricity, the hotel uses soft beeswax candles to light up its beautiful rooms in a starry desert night sky. All of this is combined with their own recycling program, which reduces waste by almost half. With comfortable rooms that offer authentic views of nature and history, Adrère Amellal also offers an incredible experience for travelers.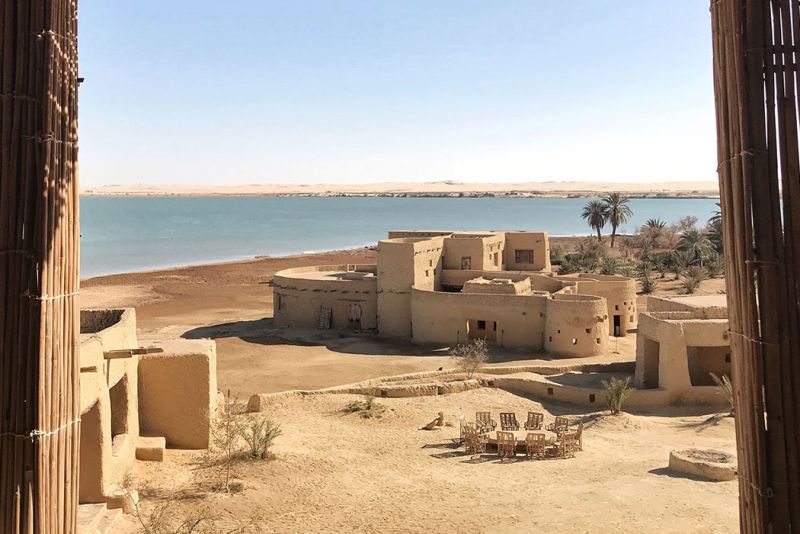 5. Lefay Resort & Spa Lago di Garda, Italy
When it comes to eco-friendly hotels, Lefay Resort & Spa Lago di Garda is a must-visit place. Lefay Resort is perfect for anyone who wants to enjoy a relaxing getaway without sacrificing comfort or style. Located on the shores of Lago di Garda, the resort is surrounded by breathtaking views of mountains and forests. Along with the eco-friendly policies and high-end amenities, it blends seamlessly into the beautiful landscape with a variety of environmentally friendly features, like geothermal heating and solar panels.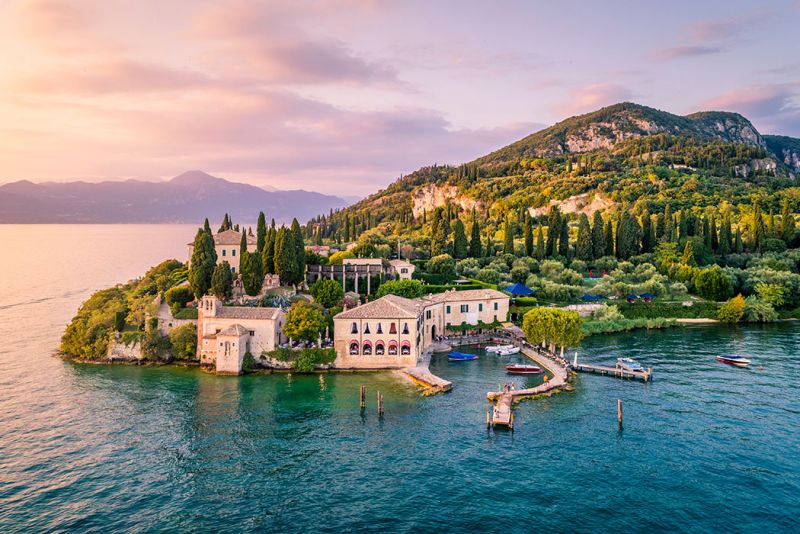 6. The Green House, Bournemouth, UK
With a mission to provide a peaceful and relaxing space to recharge, the Green House is an eco-friendly hotel in Bournemouth, UK. You can accommodate a range of different options available, including family rooms, double rooms, and dormitory rooms. With locally sourced food that is prepared by their chefs using traditional methods, the Green House is situated in a beautiful location right next to the beach. It also features a hot tub and outdoor pool where you can easily relax during your stay.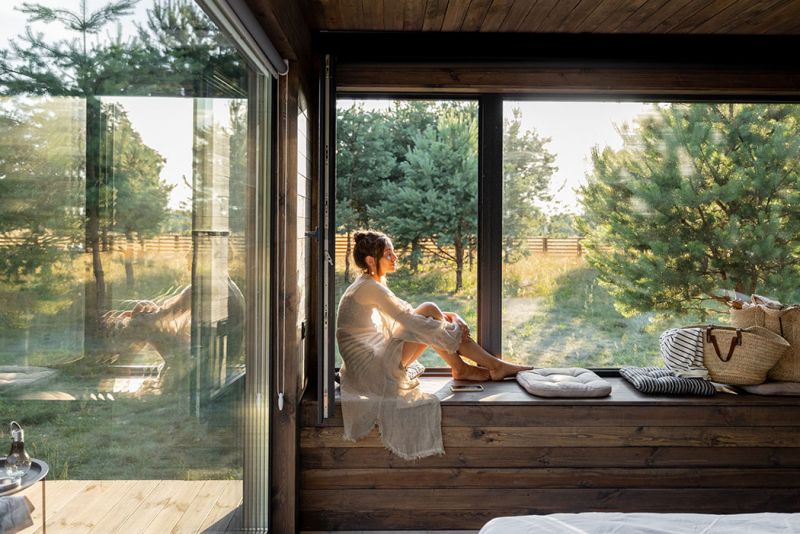 7. Inkaterra Machu Picchu Pueblo Hotel, Peru
Inkaterra Machu Picchu Pueblo Hotel is a historic and green hotel in Cusco, Peru. The hotel offers an authentic experience for those who want to enjoy their time while taking advantage of peace while in the city. The hotel offers spacious rooms, decorated with sustainable furniture with a view of the surrounding mountains. Inkaterra Machu Picchu is inspired by Inca traditions, which gives it a unique look and feel. With its white-washed walls, terracotta roofs, and wooden balconies, the architecture of the hotel perfectly blends into the surrounding landscape.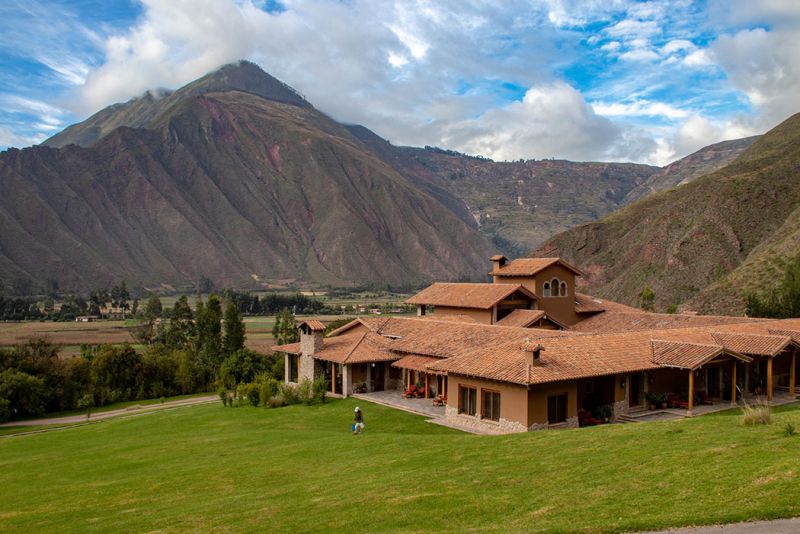 8. Lapa Rios Ecolodge, Costa Rica
If your idea of luxury is a place where you can unwind in the forest, then Costa Rica's Lapa Rios Ecolodge is for you. This eco-friendly hotel offers an incredible experience for visitors. Built on the edge of the rainforest, it feels like you're miles away from civilization, but if you want to explore the local area, you won't have to go far. The hotel offers guided tours and hiking trails so that guests can see the area up close.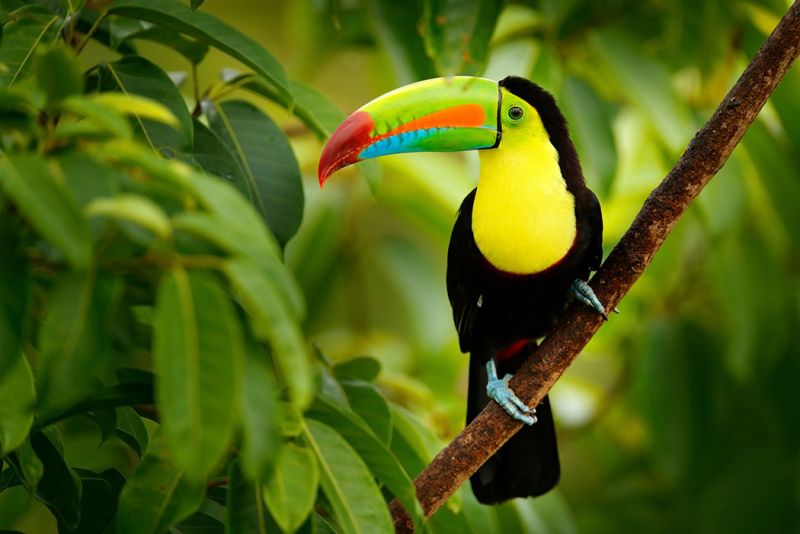 9. Six Senses Yao Noi, Thailand
The commitment to sustainability really sets Six Senses apart from other resorts. The hotel reduced its carbon footprint by using natural materials such as wood and bamboo from local forests in its construction. Six Senses is a luxury resort that's so eco-friendly, it's practically a plant. This Thai property features a variety of water-based activities, including snorkeling, kayaking, and swimming in the sea. You can also meditate, go for a yoga class in the jungle or just relax on the beach.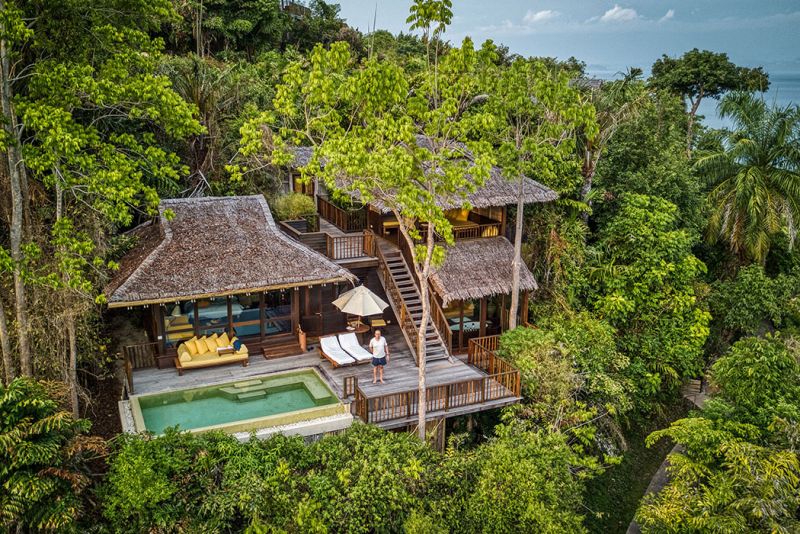 10.
Mashpi Lodge, Ecuador
The Mashpi lodge is strategically located in Ecuador's largest nature reserve. This means it's surrounded by pristine beaches, mountains, and forests, by which the lodge itself is built to conserve energy and water. They also use solar panels for electricity and recycled materials for construction. But that doesn't mean you have to sacrifice comfort, Mashpi Lodge has comfortable rooms with private space, as well as delicious food prepared with ingredients grown onsite or sourced locally. This Lodge is a perfect place to go if you want to travel in a way that is good for the planet.
11. El Nido Resorts, Philippines
With its pristine beaches and world-class diving, El Nido Resorts is the perfect place to get away from it all. And that's not just because this eco-friendly hotel is located on one of the most beautiful beaches in the world, it's also because they've been working hard towards sustainability. The vaulted ceilings along with the comfortable and spacious rooms will give you a sense of being in nature even when you're indoors.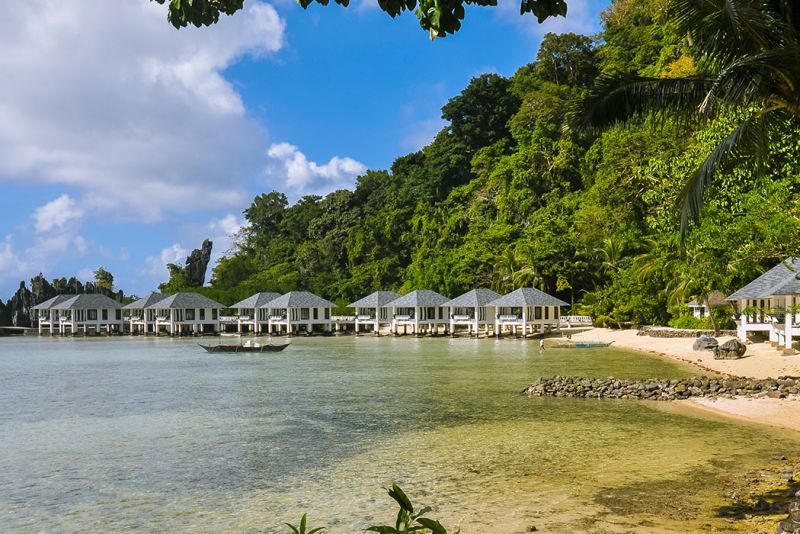 12. Campi ya Kanzi, Kenya
Campi ya Kanzi is a luxury eco-friendly hotel in the heart of Kenya's wilderness. It features all the comforts of home, plus it's surrounded by lush greenery and beautiful wildlife. It's the perfect location for an adventurous getaway or to just kick back and relax. The hotel offers its guests access to an outdoor swimming pool, private gardens, and lawns, as well as a spa where you can treat yourself to massage or other relaxing services. You can also learn about local wildlife and culture from the hotel guides.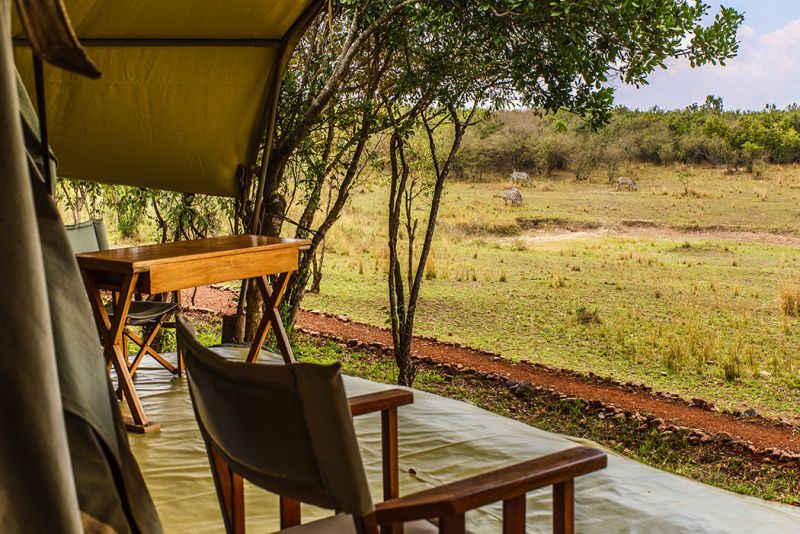 Whether you're looking for an elegant resort experience or an adventure based on sustainability, these hotels offer a little something different in every way. From the hotel that recycles its water to the one that uses solar energy, each one offers unique ways to connect with nature. We hope now you can easily find one to rejuvenate and have a green vacation.