IMG Worlds of Adventure Dubai
What you will love about IMG worlds in Dubai is that it has got plenty of rides not only for kids but also for adults! It's a great place for you to take your kids out and make their day special or if you are an adult you can still go with your friends to enjoy the challenging world of adventure IMG Worlds has to offer. It's a great place to spend time with someone, far away from one's usually busy and hectic routine of the city.
Dive and Discover more about Dubai Highlights:

First of all, you will go on the Marvel Rides, there are, Avengers Battle of Ultron, Spider-Man Doc Ock's Revenge (your head will spin for hours after this ride), Hulk Epsilon Base 3D which virtual reality-based. From all Marvel's Rides, Thor Thunder spin ride was the best one (which you will enjoy the most). It will not be a bad experience at all and only runs for 2,3 minutes those 2,3 minutes are enough to give you chills all over your body.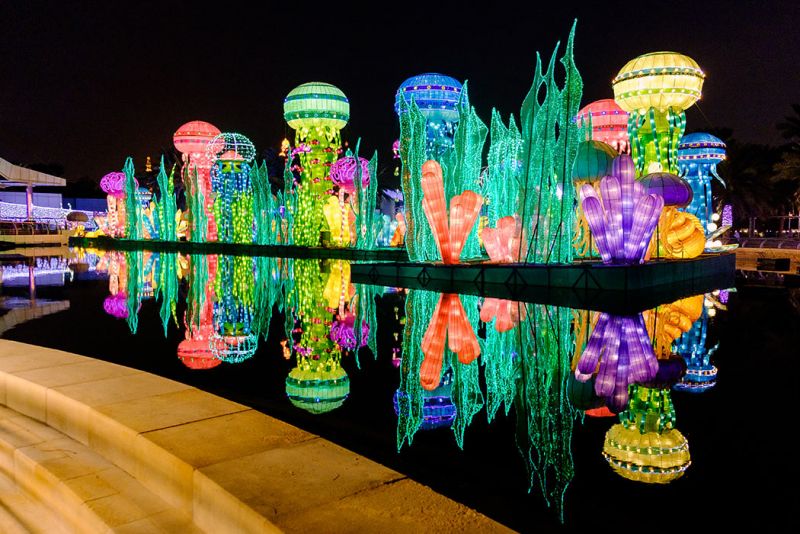 Things to do in Dubai

Needs no introduction! Dubai with its ultra-modern architecture, fascinating and lively nightlife, magnificent bird-eye views of the beautiful skylines. This means that you would be spoiled by choices of the best tourist places in Dubai, on your upcoming vacation. Keep reading and get to know about the amazing Dubai attractions along with the descriptive real photos, and if you are looking for things to do in Dubai? With the world's tallest building, enormous amusement parks, dancing fountains, fashion museums, cutting-edge galleries, traditional markets, and a ground-breaking show to match any you'd see in Florida or Las Vegas, Dubai has it all! One of the best Dubai attractions is IMG Worlds Adventure. Let's take a tour of this fascinating park.
The beginning of your adventure in Cartoon Network

If you're here with your little kids, Cartoon Network is without a doubt the place to begin, with rides themed around Powerpuff Girls, Ben10, and Gumball. Marvel Zone is where you'll find your favorite superheroes (The Avengers). Lost Valley focuses on dinosaur-themed rides and IMG Boulevard has the most overrated and under-performing experience in my opinion - The Haunted Hotel.

In comparison to Cartoon Junction at Warner Bros, the Cartoon Network Zone in IMG Worlds of Adventure had newer generation cartoons such as Powerpuff Girls and Ben 10 vs the older generation, all-time favorites such as Tom & Jerry, Daffy Duck, and Bug Bunny. For the younger kids these days, this might be more attractive but for the older generation, it might a little hard to relate to these cartoon characters.
Nevertheless, this zone features more relaxed and lazy rides such as The Ride of OOO with Finn & Jake, a slow-moving cart that soars high above the Cartoon Network zone and takes you through various kingdoms. If you're looking for a little excitement, Mojo Jojo's Robot Rampage is an unpredictable ride that looks like it would be a simple carousel until it starts spinning 180 degrees, not for the faint-hearted! 3D animation and virtual experience lovers should head to Ben 10 5D Hero Time while those looking for a competitive ride should try The Amazing Ride of Gumball, where they can shoot with lasers the dangerous objects.

If you're not with little kids, you might as well skip this zone altogether. Apart from Mojo Jojo's Robot Rampage, none of the rides is worth spending your time on!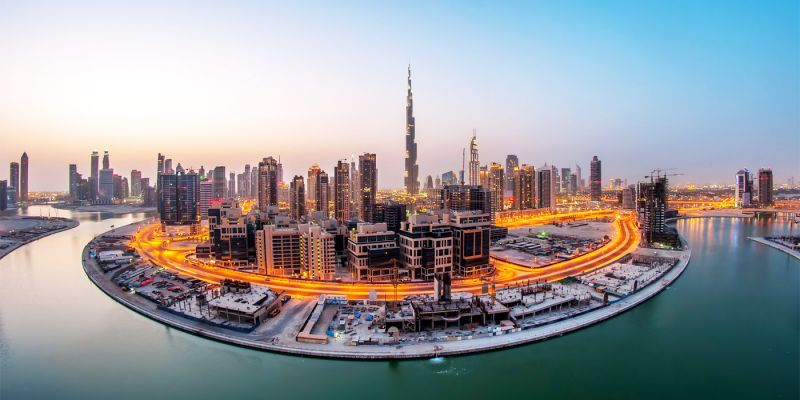 The fascinating Marvel Zone

Two exciting rides are available in this zone, which is also a favorite of superhero lovers. Some 360-degree immersive 3D experiences such as Avengers Battle of Ultron fail to impress (the effects just didn't live up to the state-of-the-art experiences that are available these days) and the story seemed never-ending. To make things worse, the ride stopped functioning due to a technical glitch in the middle and we were strapped in our seats for what seemed like an eternity.

However, Spider-Man Doc Ock's Revenge is an average thrill, an in-the-dark roller coaster which lasts for a really short period of time but nevertheless, provides a few tingles as does Thor Thunder Spin, one of the few dizzying rides in the theme park that is bound to give you tickles in the tummy but only if you don't have motion sickness and a strong stomach!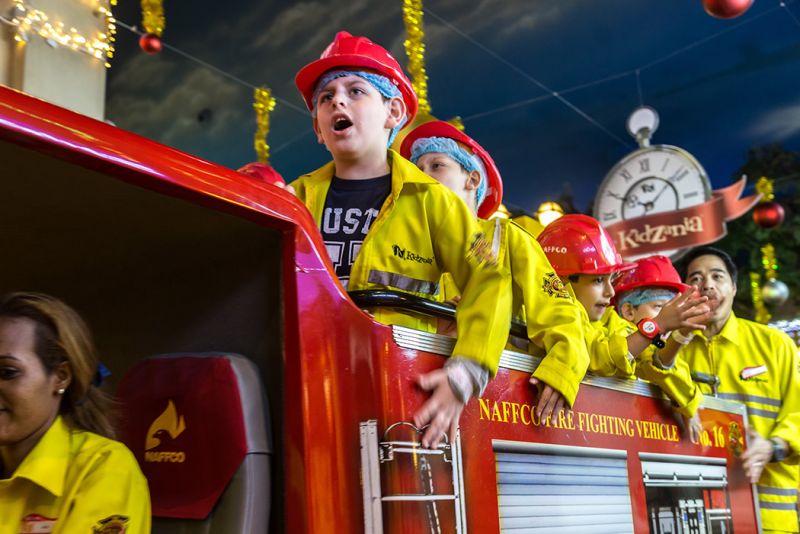 Final Verdict

IMG Worlds of Adventure theme park might be one of the options if you're a Marvel or Cartoon Network, visiting Dubai with little kids or teenagers, during the hot summer months when you would rather be in an air-conditioned space than outdoors in the sweltering heat. Even for theme park lovers, this place doesn't really cut it. They seem to have focussed on their Food & Beverage offerings more than the quality of the rides, maintaining the excitement through character meets & greets or even engaging experiences. The place looks tired and lacks the vibrancy one expects from an entertainment destination or amusement park.
The Lost Valley

IMG Worlds of Adventure has two very cool rollercoasters, one that is a long, winding, twisting one and the only ride that is outdoor and the other smaller one, which has a drop that almost seems like a 90-degree angle! Both these roller coasters are in the Lost Valley.

The Velociraptor was surely the favorite ride in all of the IMG Worlds of Adventure if you are a thrill lover and roller coasters make you weak in your knees. This one starts from indoors and then, with a whoosh, takes you outside and the next 2 minutes are bound to be full of screams, twists and turns, and a lot of tickles!

Predator was the second-best ride in IMG Worlds of Adventure. An indoor roller coaster, this one features a heart-stopping vertical drop, and although it lasts a minute with the drop being the only moment of exhilaration, it definitely was deserving the try.
For the younger people, The Adventure Fortress is a good place to spend some time being alive, with rope bridges, tunnels, ladders, and slides.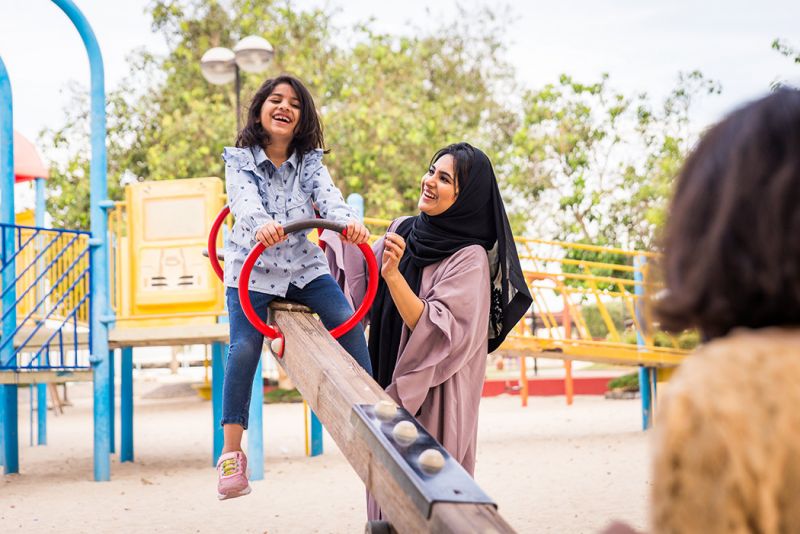 Best Time to Visit IMG Worlds of Adventure

This attraction is open 365 days of the year. Being a temperature-controlled indoor theme park which means in summer will not feel any hot or sweat, any day is a good day to enjoy an exciting time at IMG World of Adventure. However, the peak seasons, holidays, and weekends tend to see more crowds and queues.
The daily timings IMG Worlds of Adventure

It opens from Sunday to Wednesday: 11 am to 8 pm, and from Thursday to Saturday: 11 am to 11 pm.
This park is part of the best attractions in Dubai and considered one of the best places to visit with your family and for enjoying an amazing time, so if you are in Dubai never leave before visiting this breathtaking park!