Best of Kenya: The Shortlist of Things to do in Kenya
The name "Kenya" can be said to be synonymous with "safari", meaning that this is a country of adventure. It is one of the best tourist attractions of the world. In Kenya, there are many places that fit everyone.
One of the best Kenya tourist experiences is the wildlife such as lions, giraffes, elephants and thousands of other animals that are available in its exotic national parks such as Masai Mara, Amboseli, Lake Nakuru and more.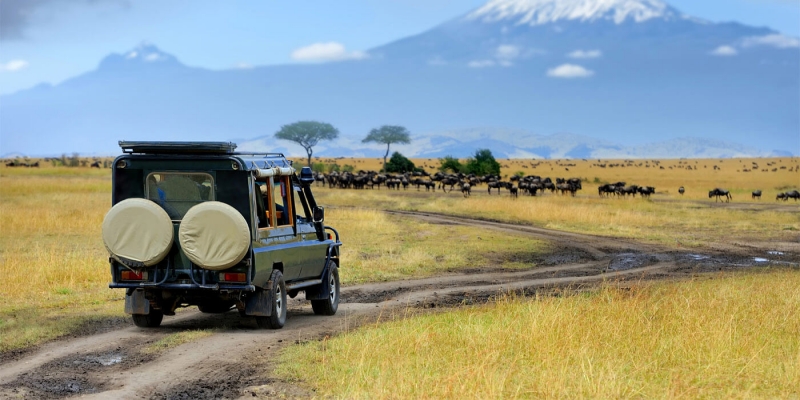 Witness the 8th wonder of the world, the great migration of wildebeests! Other than wildlife, you can also enjoy other activities like snorkeling in the Kenyan coastal towns like Mombasa.
Here are some of the best places and national parks in Kenya:
1- Maasai Mara National Park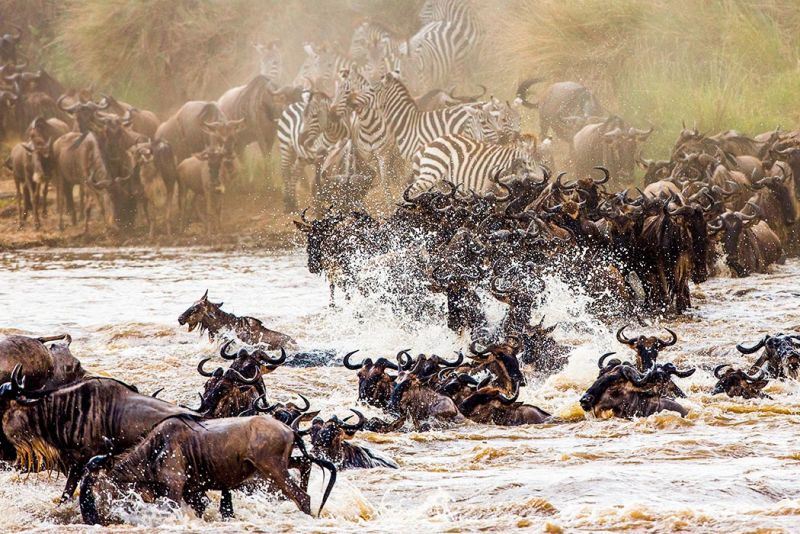 Love predator sighting? This is the right place for you to visit. Maasai Mara is one of the best game reserves in the world and one of the most important Kenya tourist attractions. This is a place no tourist wants to skip while they are on a tour of Kenya.
The park is home to more than 95 of mammals and 570 of bird species. It is where you will definitely enjoy the whole breathtaking view. Besides, you will witness exceptional amounts of lions, cheetahs, leopards, and elephants. If you are lucky, you will witness the great wildebeest migration to Serengeti, Tanzania.
The weather here is mild and warm for the people who want to enjoy the sun while they are on safari.
2- Amboseli National Reserve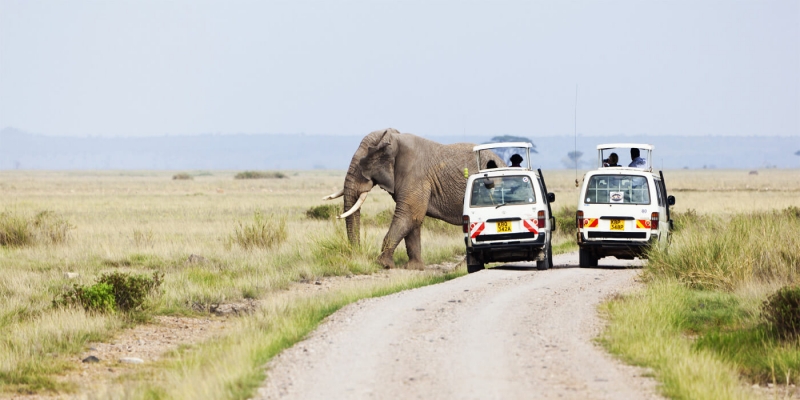 This is another great place to visit while on your Kenya Safari Tour. Here, you will love and appreciate the picturesque view of Mount Kilimanjaro, the highest peak in Africa.
The highlight in Amboseli National Park is the large herds of elephants that can be seen at close range. You will also spot other wildlife such as big cats, giraffes, impalas gazelles as well as over 600 species of birds. There are great hotels in the park for all your accommodation and culinary needs.
3- Elephant and Rhino Nursery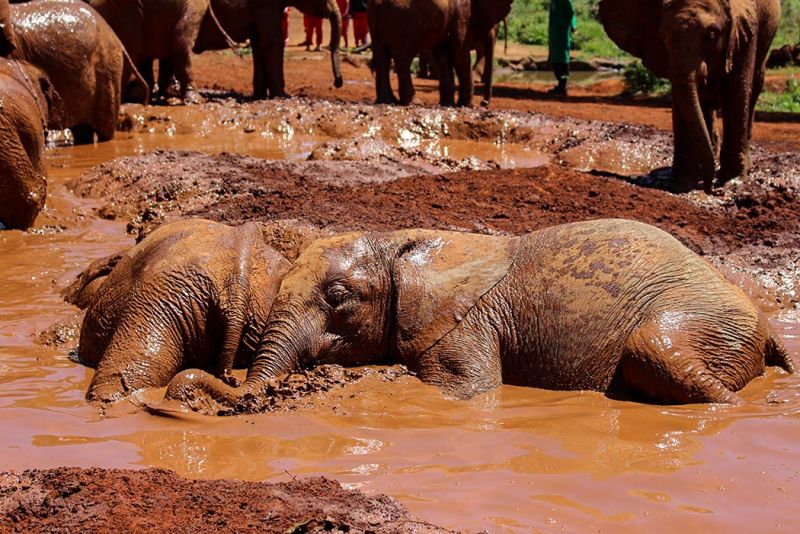 If you love wildlife or interested in adopting an elephant, then this is the right place for you. It is a must see experience in Nairobi. Elephant and Rhino Nursery is a perfect place to get close with elephants and rhinos.
Witness baby elephants playing, splashing themselves in the mud and having fun. Get to touch them and enjoy the quiet unique experience. If you are lucky, you will get rammed by one of the baby elephants.
You can also adopt an elephant in the Nursery,get a certificate, and be up to date with the status of your elephants. Get to see it whenever you visit the orphanage.
4- Lake Nakuru National Park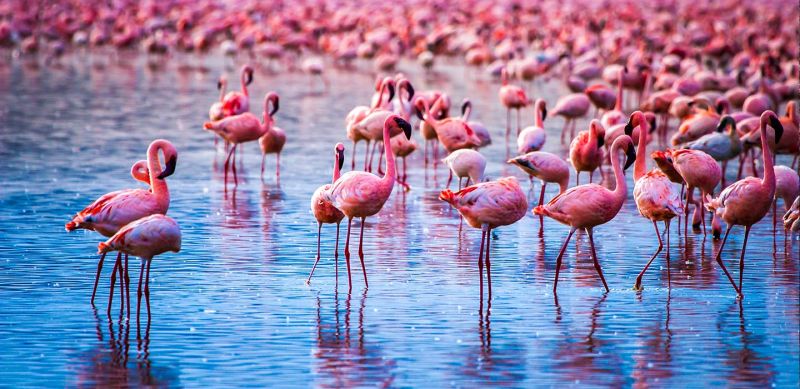 Lake Nakuru National Park is one of the many wonders of Kenya. It is where 450 species of birds have been recorded. Witness a feeding ground for huge numbers of flamingos. Enjoy the sights of other birds and mammals such as Lions, leopards, warthogs, waterbucks, pythons, and white rhinos.
You will not only enjoy the magnificent sights of the wildlife, but you will also indulge in the landscapes that range from sweeping grasslands bordering the lake to rocky cliffs and woodland.
5- Lake Naivasha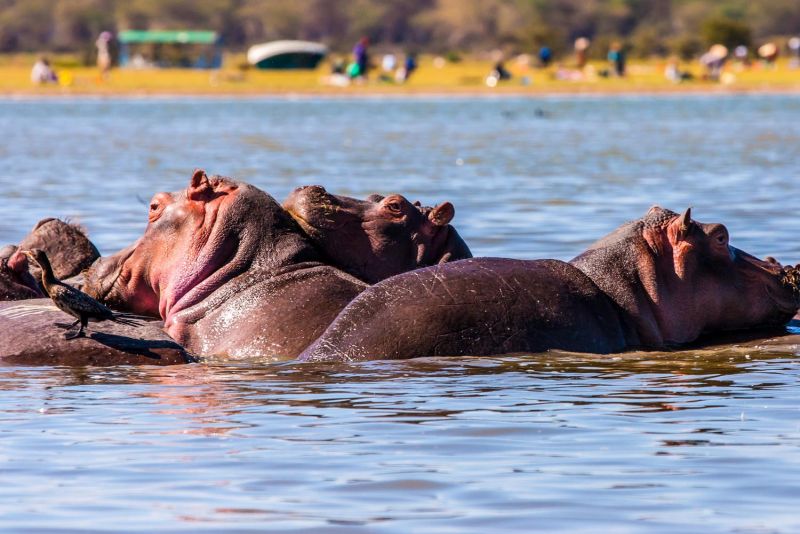 In Lake Naivasha, you will be amazed by its aquatic beauty, along with the amazing wildlife and the jaw-dropping scenery. It is like having the full package. One of the best to view the wildlife of the lake is by boat.
400 species of birds are spotted in the lake, including African fish eagles. Besides, watch hippos slosh in the water, and zebras, giraffes, buffalo and eland graze.
6- Mombasa

The exotic paradise in the Africn tropics guarantees its visitors the ultimate excitement.This city has things to offer for everyone. Whether you are a history enthusiast or a beach lover, you will find something in Mombasa.
For history buffs, enjoy exploring and touring the 16th century Fort Jesus and Old Town and visit the narrow streets, ancient Swahili dwellings and souvenir shops. If you are a beach lover, you will find some worthy beaches to chill. Nyali and Bamburi Beaches are the favorite, along with the while beaches of Shelly, Tiwi and Diana beaches.
7- Tsavo National Park
Tsavo National Park is an eye candy for nature lovers. It covers a huge variety of landscapes from natural springs, swamps and rocky peaks to rolling plains, volcanic cones and sharp outcrops. It will leave you speechless.
Being the largest national park in Kenya and one of the largest in the world, Tsavo National Park is made up of two separate parks, Tsavo East National Park and Tsavo West National Park. Once you enter the park, you will hear the wilderness welcoming you.
8- Nairobi National Park
Welcome to the most accessible safari experience in Kenya. The wildlife in Nairobi National Park will amaze you. You definitely will want to witness the home to the world's most densest concentration of Black Rhinos. Not only that, but Lions, hyenas, cheetahs and leopards are also commonly sighted within the park.
9- Mount Kenya
Climbing Kenya's highest peak and the second tallest peak on the African continent should be on your list. Usually when people think about climbing mountains in Africa, they often think about Mount Kenya's taller cousin, Kilimanjaro. However, Mount Kenya is recommended if you want to enjoy peace and solitude while climbing rather than the crowd in Kilimanjaro.
10- Hell Gate National Park
Characterized by diverse topography and geological scenery, the uniqueness of Hell National Park lies in being adventurous yet safe. You can explore the park by bicycle or on foot and enjoy wildlife-seeing large animals. Witness grazing zebras, impalas, giraffes, and buffaloes.
Why must you visit Kenya? Maybe because of its beautiful nature or Safari activities associated with exotic nature and rare wildlife animals, Enjoy Memphis Tours tourist attractions through Kenya Safari Tours!