You got your pup, your best buddy, and now all you need is a pet-friendly vacation! Whether you're planning a relaxing stay back or an adventurous trip that will leave your heart pounding, there are plenty of options for you and your furry little friend. Pet-friendly destinations offer the best of everything including fun activities, incredible scenery, nature trails, and lots of delicious food. And above all, you will have a memorable and heartwarming vacation to cherish forever. So, what are you waiting for? Pack up your stuff and get ready to have some fun!
1. Amsterdam, Netherlands

The Netherlands is renowned for its affection for pups, and Amsterdam is no exception. Amsterdam is one of the best options if you're looking for a place where your furry friend can roam freely all around the place. There are numerous parks and sites where dogs can play off-leash and even explore some on-site places. Walk around Amsterdam's most popular park Vondelpark to experience some beautiful sights. Another popular destination is the Anne Frank House Museum and yes, they allow pets! Amsterdam Zoo, Leidseplein Square, Heineken Experience, and the Boat tours are some of the most loved spots by pup owners.
2. Madrid, Spain

Madrid is a beautiful city with a touch of fun personality, and it's not just because of the Spanish culture. The city is home to a range of pet-friendly spaces. Madrid has more than 80 parks, where you can have a walk with your dog. You can also visit lots of pet-friendly restaurants, cafes, and hotels. The city has a number of dog-friendly events throughout the year, including the annual Feria del Perro (Dog Fair) and the Madrid Marathon. And if you're looking for something more active, Madrid has some of the famous dog beaches where your pooch can run around as much as it wants!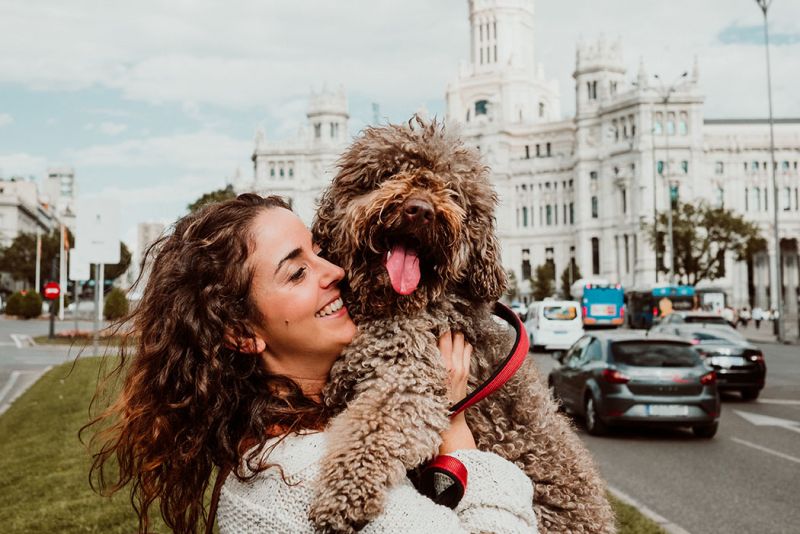 3. Cape Town, South Africa

Cape Town is known for its extensive beaches, beautiful architecture, and unique culture. But what's better is the pet-friendly atmosphere you get! This city is full of thrilling things to do with your pup. You can visit the Cape of Good Hope, built in the 19th century, a nature reserve that has a lighthouse. You can also go surfing or scuba diving at Queens Beach or Windmill Beach, or take your dog for a hike at Kirstenbosch Botanical Gardens. You can even take your pet to see some seals at the Seal Island and then sit back to relax at one of the local cafés.
4. Casablanca, Morocco

Casablanca may not be the first place in your next destination list when you think of a pet-friendly vacation, but it's actually a great choice! You have to see Morocco's diverse landscapes and wildlife to believe it. And if you're traveling with your furry friend, Casablanca is ready for you! There are lots of pet-friendly outdoor activities like nature trails, biking, and swimming in the ocean or at pools. You can also take advantage of the city's spacious parks and gardens. And there are plenty of restaurants where you can dine out with Fido—Casablanca loves pets as much as you do!
5. London, United Kingdom

London is just that dreamy place for you and your pet, and it'll be fun exploring the city together. London is one of the most pet-friendly places you'll find around the globe. It boasts more than 300 parks, including Hyde Park and Kensington Gardens, which are open to everyone, including pups. London has everything one could want on a vacation, a lively nightlife scene, historical sites, great shopping, and much more. Don't miss the Thames Clipper River Boat Tour, it will take you through the heart of London as you enjoy lunch and a drink on board!
6. Goa, India

Goa is a beach paradise that is perfectly suited for pet-friendly vacations. The warm weather and sandy beaches provide an ideal environment. It is a perfect getaway for you and your furry friend to relax and enjoy yourselves, while there are many activities available in Goa that allow you to have fun together. Goa has a unique culture that can be explored through its many museums, historical sites, and festivals. You can take part in traditional dances at the famous Kala Academy or watch a puppet show at the Goa Chitra Museum. Goa also offers plenty of opportunities for outdoor activities like scuba diving, kite surfing, and even swimming with cute dolphins.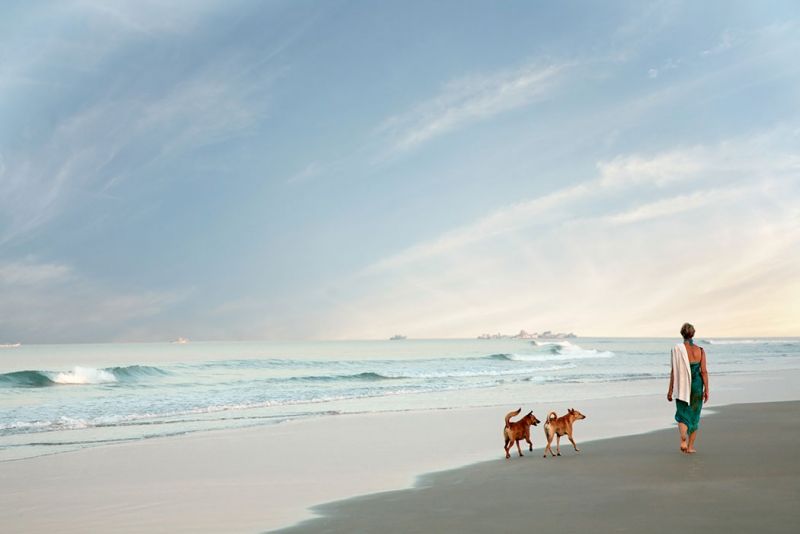 7. Vienna, Austria

Vienna is a stunning city located in Austria. It is famous for its picturesque architecture and history. But what about your pets? Vienna has plenty of options for them as well. The city has over 20 walking trails and parks throughout the area where your pet can run around and play with other dogs in their neighborhood. If you're looking for something more, then visit Prater Park, one of Vienna's largest parks. You'll also find several ponds where your pup can swim if they want to cool off after running around all day! Or if you want to explore something more educational and historical then do check out the Schönbrunn Palace.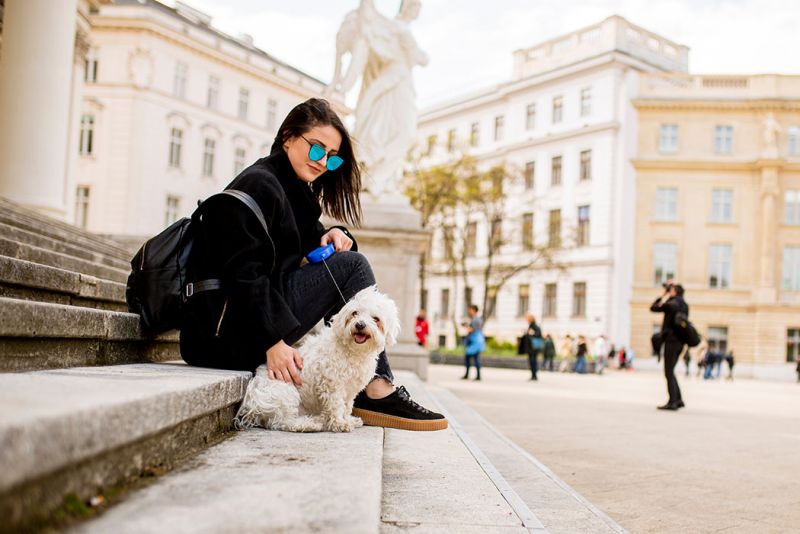 8. Wellington, New Zealand

If you're looking for a destination that will keep you and your pup happy, Wellington has it all! The city is known for its beaches, parks, museums, wineries, and restaurants that welcome pets. You can go on a hike at Mount Victoria or visit the Zealandia wildlife sanctuary, where you will see kiwi birds in their natural habitat! Or maybe if you want to stay closer to home, go for Botanic Gardens or the Wellington Waterfront. If you are planning for a vacation, this small coastal town could be the one, perfect for you and those furry little creatures as well.
9. Brisbane and Byron Bay, Australia

Brisbane and Byron Bay are among the most pet-preferred destinations if you want to take your pup along on a trip. Brisbane houses the world's first cat café, and you'll also get to know some of the friendliest dogs. Start your day with a relaxing walk along the Brisbane River or visit the special dog park at Southbank Parklands. Then drive north to Byron Bay and enjoy the beach views with your furry friend. With thousands of acres of lush green space, beaches, and even dog-friendly breweries, it's impossible not to fall in love with these two cities.
10. Banff, Canada

Banff is one of the best vacation spots in the world. It is located in Alberta, Canada. Banff is well known for its spectacular landscapes and wildlife, as well as vibrant nightlife. Luckily, Banff is pet-friendly! The place is packed with lots of surprises, from daycare to pet-friendly hiking trails, there are plenty of options for you. So, take advantage of this opportunity to get away with your pet and enjoy the beautiful Canadian wilderness! You'll be able to find everything in your comfort from dog parks to campgrounds where you and your pup can spend cozy nights.
Undoubtedly, these pet-friendly vacations are sure to make you and your furry friend feel like royalty. They are perfect to keep your pet happy and healthy while allowing you to enjoy some much-needed downtime. We know it can be a bit of a troublesome task to find that one perfect dreamy place that will welcome your little friend with open arms, but it's all worth it. We hope that these ten destinations have inspired you and made the process easier. Happy Travelling!