Everyone has a bucket list of adventurous things they want to do or places they want to visit. And if you are a true adventurer, A DAREDEVIL to say so, then diving is definitely on your list!
And if you are not, you should at least try it once! Diving will open up to you a whole new world of exploration. Going deep in the water, you will find a whole new life there; colorful coral reefs, exotic fish, and fascinating wrecks. Whether you are a novice looking for a good place to start or an expert diver looking for a new adventure under the water, we have compiled a list of the 10 best diving places in the world!

It's time to make a bucket list only for diving spots, and GET DIVING!
1. Blue Hole, Egypt

If you're an adventurer diver, this is the place for you! The Blue Hole is Egypt's most infamous diving site. Located in Dahab, the Blue Hole is a spectacular and fascinating yet a dangerous site, which is why it's recommended for advanced divers.

The Blue Hole is a gaping sinkhole that drops straight down around 130 meters. Novice divers can stay by the shallow waters known as the Saddle around 6 meters, but the depths and arch of the Blue Hole are dangerous which makes it suitable for expert drivers only. The Hole itself and the Arch are rich with corals and diverse marine life. The coral reefs at the Blue Hole can be found right off the shore which makes it easy for novice divers to reach and explore.

The dive site is reputed to have the highest diver fatality rate for any dive site in the world. The estimated fatalities are between 130 and 200 fatalities of divers in recent years. The Hole itself is no more dangerous than any other diving site in the Red Sea; however, diving through the
Arch is an extreme dive.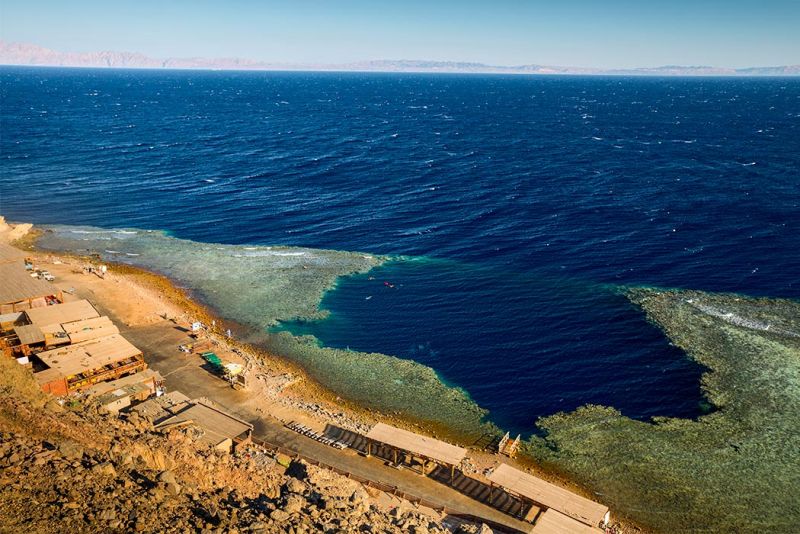 2. Navy Pier, Australia

Located in Exmouth, near the Ningaloo Reef in Western Australia, Navy Pier is rated among the top ten land-based diving spots in the world.

It extends 300 meters from the shore. For such a tiny place, the fish life is just astonishing with an incredible biodiversity. It is home to over 200 fish species. As you dive, you will find a dazzling array of marine species residing among the pier's pylons and soft corals, including coral trout, angelfish, butterfly fish, lion and scorpion fish, stargazers, Moorish idols, batfish, banner fish and spectacularly colored nudibranchs, as well as grey nurse sharks.

This diversity is very remarkable given that the dive is relatively shallow, with a maximum depth of 15 meters which makes it ideal for diving novices. You can spend up to 5 days diving there and not get bored, and still get to see new things, new life, with every dive!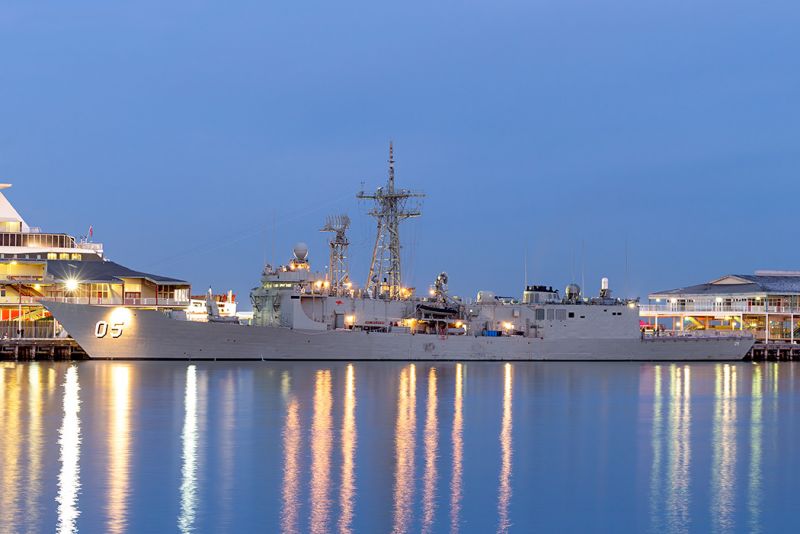 3. Julian Rocks, Australia

Traditionally known as Nguthungulli, Julian Rocks is one of Australia's top diving sites and is a protected nature reserve. But why is it called the Julian Rocks? The Julian Rocks are a pair of rocky outcrops named Juan and Julia, hence the name, located 2.5 km off the main beach at Byron Bay, in the Northern Rivers region of New South Wales, in Australia.

Julian Rocks is home to over 1000 marine species, that's including; sea turtles, rays, sharks, marine invertebrates, corals, over 500 different species of fish. Humpback whales can be commonly spotted traveling between the rocks and the mainland from May to September.

The Julian Rocks is divided into 6 main dive sites surrounding the rocks: the Nursery, the Needles, Split Bombie, Hugo's Trench, the Cod Hole, and the Cray Cave. Their depth ranges from 6m- 24m, which provides an impressive experience for all levels of divers from newbies to
expert divers.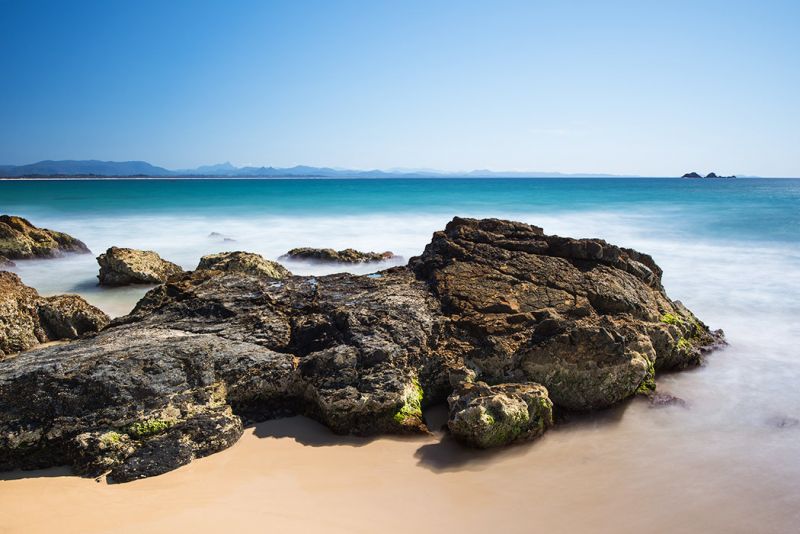 4. Big Brother, Egypt

Named after the Island, the Big Brother is a mind-blowing diving site and ranked ninth in the list of the world's 50 best dive sites in 2012, according to CNN. Its sibling site is the Little Brother, both commonly known as the Brothers.
The Brothers Islands are located in the Middle of the Red Sea; they are about 150 km southeast of Hurghada and 125km North of Marsa Alam. They can be only accessible by liveaboards; most of which start in Hurghada or in Safaga.
Big Brother is the best known for coral, but also for the big fish. It's best to take a dive around Big Brother Island where you will encounter the very curious Oceanic Whitetip Shark and other shark species like Hammerhead, Grey, Silvertip and even the very rare Thresher Shark!
There are about 12 dive sites around the Brothers; however, there are 2 particularly interesting wrecks to dive on the North of the Big Brother Island that stand out: the Numidia Wreck and the Aida Wreck. Aida Wreck is a former 75 meter long Italian ship that sank in 1957. The ship is still in good shape and it attracts lots of marine life all around the wreck. The soft coral there is fascinating.
The shallow part of the Aida is about 15 meters, but it goes down to 45 meters deep, and the current on the Aida Wreck can be very strong, so be careful!

Numidia Wreck is a former 130 meters long British Cargo that sank on its way to India in 1901. The wreck now lies almost vertically on the steep reef slope. Its top is at 8 meters and the stern is very deep at around 80 meters deep. Be careful, the current can be very strong around
Numidia as well!
The best time for a dive at Big Brother is from June to August when the sea is usually calm.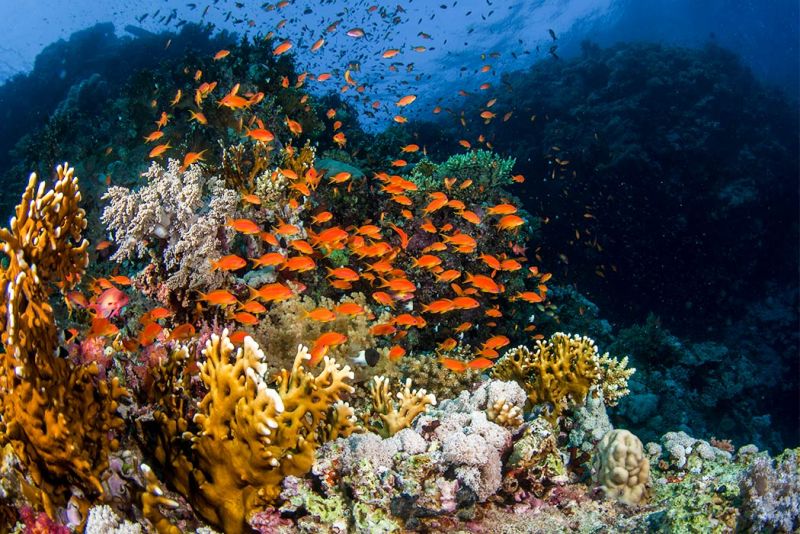 5. Cape Kri, Indonesia

Located in Raja Ampat, Indonesia, Cape Kri is known around Raja Ampat to have the widest range of marine life occupying it. It holds the title for Raja Ampat's highest number of fish species recorded on one single dive; it had 374 fish species recorded on this dive!

The mind-blowing number of species is evident as soon as you drop into the water. An incredible variety of fauna and flora can be found due to the crossroads of different currents at the tip of the island of Kri, including; schools of dogtooth tuna, jacks, snappers, giant trevally, chevron barracuda, large Napoleon wrasses, huge Queensland groupers, hawksbill turtles, some reef sharks, and amazing coral diversity, with all manner of hard and soft coral varieties.

Its depth ranges from 3 meters to 40 meters. You can just dive down, cling to a rock, and enjoy the show! You can never ever return disappointed from a dive at Cape Kri!!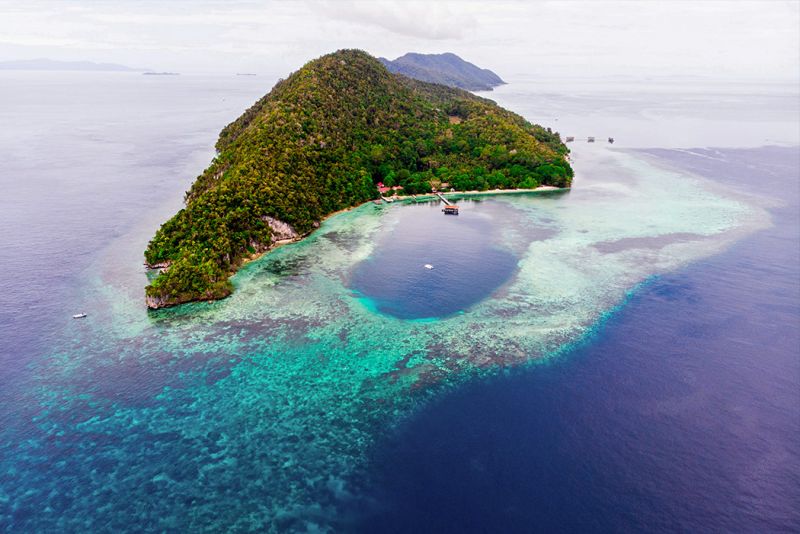 6. Thistlegorm, Egypt

Located 40 km from Sharm El Sheikh, The Thistlegorm is the best known and most popular wreck dive in the Red Sea and is classified as one of the best dives in the entire world. It's a shipwreck from World War Two. The 125m long British army freighter sank in 1941 after a
German raid.
Now lie rusting on the bed of the Red Sea, the Thistlegorm wreck lies in 30 meters of water; the deepest point is the prop about 32 meters deep and the shallowest part is 16 meters deep. You can explore historic vehicles against the colorful tropical sea life that have made the Thistlegorm wreck their home. The wreck of Thistlegorm is like a gigantic, submerged army surplus store; it contains an abundance of artifacts, ranging from locomotives and tanks to army trucks and jeeps. It actually requires more than one dive to appreciate and explore the entire wreck. The marine life around this wreck is spectacular. You can spot batfishes, a resident turtle, barracudas, snappers, and schools of jacks. You can actually spot reef fish that are native to the Red Sea.

The best time to go for a dive in the Thistlegorm is in the early morning from a liveaboard boat, before the daily boats arrive.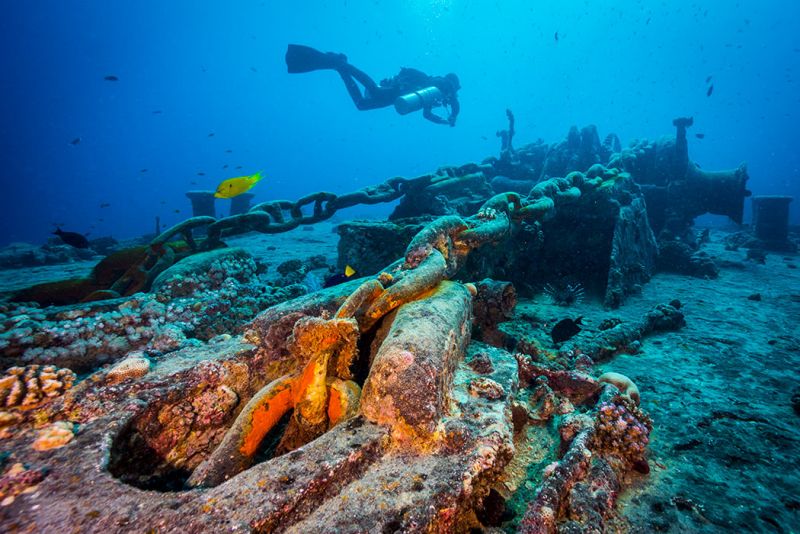 7. Tulamben, Bali

Located in Bali, Indonesia, Tulamben is world-renowned amongst divers, and is particularly famous for its USAT Liberty wreck site. The Tulamben has many diving spots, namely; USAT Liberty Wreck, Coral Garden, the Drop Off of Tulamben, Batu Kelebit, Seraya Secret, Kubu,
Alamanda.

The Tulamben's USATLiberty shipwreck is a must-do for any divers. The wreck is humongous and is a fantastic playground to explore. The site is ideal to discover marine life. All around the wreck, you will find schooling fishes, trevallies, and barracudas, and Blacktip Reef Sharks
patrolling the area.

If you are an experienced diver, dive to the deeper part of the wreck (around 35 meters deep) and look at the wonderful bow gun covered with coral. Coral Garden will be delighted for photography enthusiasts; the flora and fauna there is very
rich.
You will find there a number of artificial reef structures that attract a large number of fish, including species such as damselfish, butterfly fish, and surgeonfish. The Coral Garden is considered an ideal location for a night dive!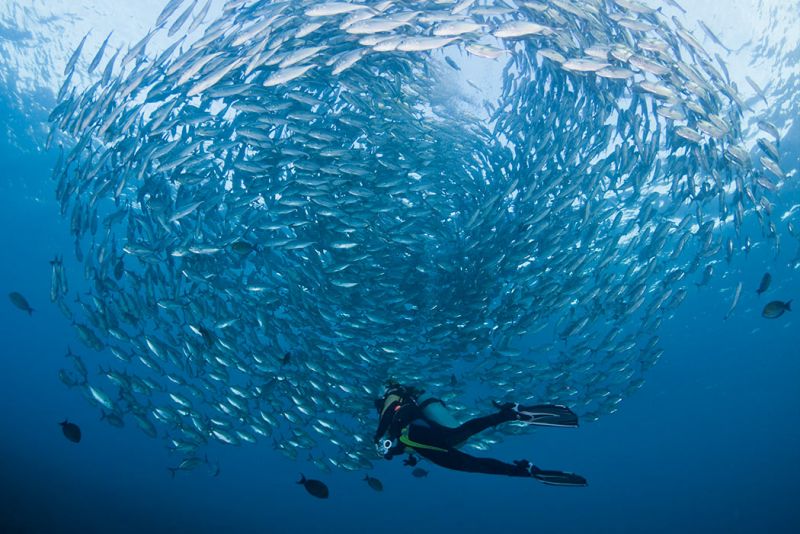 8. Af Kule, Turkey

Also known as Aladdin's cavern, Af Kule was voted in the top 10 diving places in Turkey. Located in Fethiye, Turkey, this fabulous diving spot is made up of 2 parts; the first part is the cavern itself and the second part is known as the Hamam (Turkish Bath).
Its depth reaching 29 meters, the first part, the cavern, consists of 2 kidney shaped areas that allow divers to observe the delicate colorful corals, whereas, the second part has a small overhang and sandy bottom with a resident large grouper.
9. Japanese Garden, Jordan

Located in Aqaba, Jordan, the Japanese Garden is a nice shallow dive, which makes it perfect for novice divers. This diving spot is known for its beauty and its picturesque coral.
Its deepest point is 23 meters where you can spot large Gorgonia Fan coral inhabited by yellow mouth morays and large cornet fish. Also, you can spot schools of basselets, which are very common there, and also large barracuda. Little Dragon fish are one of the coolest creatures that you can spot at the Japanese Garden.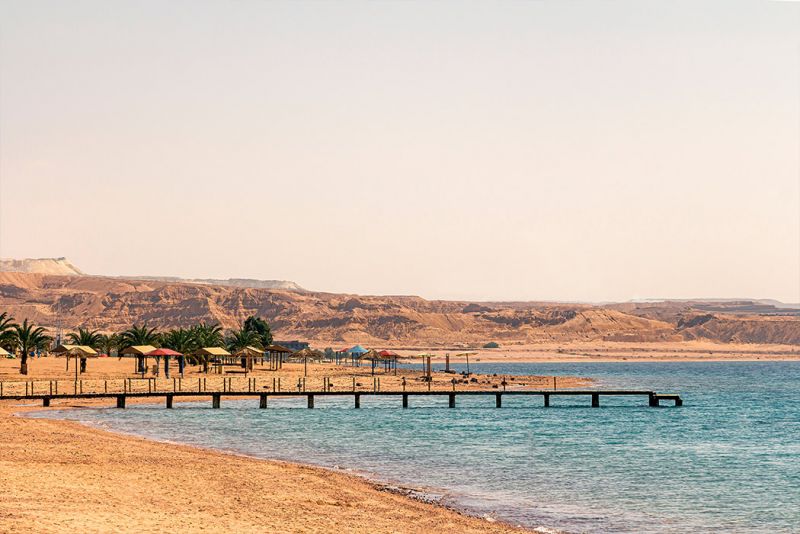 10. Tuamotu, French Polynesia
Tuamotu is the last incredible diving site on our list of the best diving places. Located in French Polynesia, it's almost 300 miles from Papa'ete which is the main island of French Polynesia.
The French Polynesia is one of the best diving destinations in the world. From its heavenly islands to its seabed of exceptional beauty, both in terms of flora and fauna, the island offers an idyllic place for divers.
Tuamotu is made of 77 mostly low-lying coralline islands and atolls. It's one of the greatest aquatic wonders for divers. The marine life there is spectacular. You can spot large schools of fish, wild dolphins, turtles, many types of sharks, and many other marine creatures under the tropical waters of Tuamotu.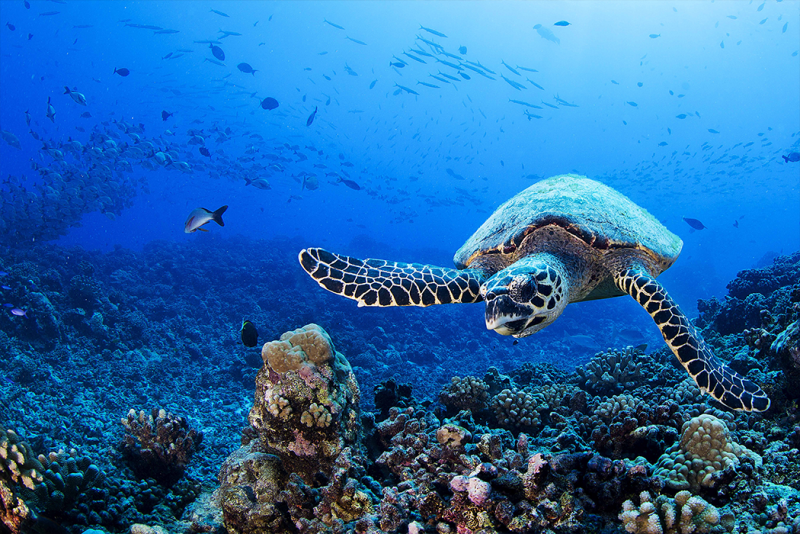 Whenever you are in one of these destinations, make sure to go for a dive and meet a whole new world under the sea!