Did you know that safari in Swahili means 'A long journey?'
And that's what African Safari does! It takes you on an incredible journey where you get to see the precious wildlife and magnificent landscape while you enjoy the rare experience of 'a walk in the wild'. Everything about African Safari is definitely going to delight you like never before.
You will get enchanted by the wonderful presence of nature's wonder that makes you feel blessed to have experienced once-in-a-lifetime experience in 'the senior continent'. From getting besotted by watching the wildlife to discovering hidden waterways to walking on the endless plains, Africa's sheer richness and gems will blow your mind away. Here we've master-curated a brief guide to assist you in making the most out of your African Safari Experience.
What is the Population Ethnicity of Africa?
Africa is the second-largest and also the second most populous continent on the planet that boasts of its diversity. The continent is the melting pot of countries that take immense pride in having their own tribes and ethnic groups. It's a beautiful destination that has immaculately preserved traditional associations like art, music, food, and even oral literature.

That's not all! The continent also has cosmopolitan and westernized cities, like Cape Town and Johannesburg, where you come across a complex mix of multifarious races, cultural identities, languages, and ethnicities. However, the inhabitants of the modernized cities still elude the characteristic feel of Africa.
Moreover, with the acceleration in embracing the diversities in most modernized African nations and cities, it's become easier than ever for the travelers to communicate and commute. During your stay, you will realize how many people can actually interact in English- the universal language!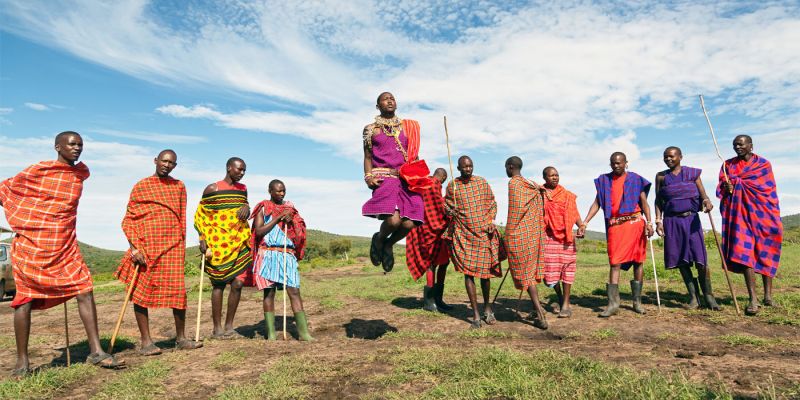 Best Attractions and Things to do in Africa
With a phenomenal collection of incredible national parks in Africa, deciding the ultimate one for the African Safari experience is no walk in the park. Tanzania's oldest and the most popular Serengeti National Park is also an acknowledged UNESCO World Heritage Site that has won the title of one the 7th worldwide wonder.
With an expansive savannah, pristine landscape, and an epic odyssey of captivating species, Serengeti has been accolade as 'the best national park in Africa'. While it offers a spectacular sight of nature's wonders and ferocious predators throughout the year, in the month of June and July you can be a spectator to the world's most epic the 'Grand Migration'.

P.S. You should visit the less trodden areas like Selous Game Reserve where you can see lion and wild dog sightings.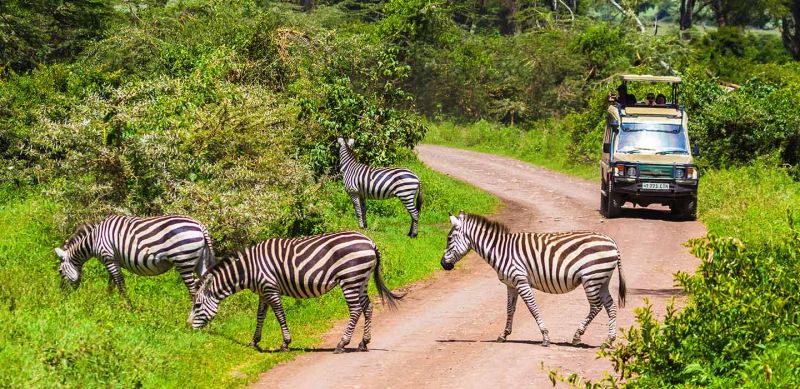 2. Marvel the Impressive Victoria Falls, Zambia
Victoria Falls is not just the largest waterfall in the world but also a spectacular tourist in Africa that never fails to stun both locals and travelers.

While you can whole-heartedly appreciate nature's wonderful phenomenon, you can also experience some activities that will give you an adrenaline rush. From an exhilarating dip in Devil Pool to soaring above the grandeur of the legendary waterfall with microlight experience to blood-curdling bungee-jumping from the highest bridge jump in the world, you will be spoilt for choices if you are a daring individual in quest of some great adventures.

P.S. You can plan a visit in the rainy season to marvel at the jaw-dropping sight of a rainbow on the Knife Edge Bridge.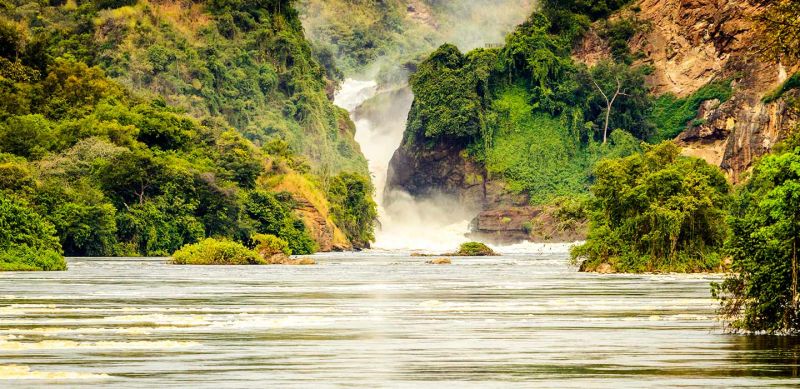 Mount Kilimanjaro definitely steals the fame for hiking in Africa and with an elevation of 19,336 feet, it is Africa's highest peak!. A hike on the 'roof of Africa' will no doubt earn you an adventurous experience of a lifetime. You will get to hike through 5 different climatic zones while hiking on the routes with a variety of degrees ranging from difficult to crowded areas to scenic terrains. While Marangu is the easiest route, Machame is one of the most challenging routes that you be acclimatizing to.

P.S. Hiking on the 'roof of Africa' will offer you an opportunity to admire the stunning views of the dense forest, open savanna, and high alpine terrain.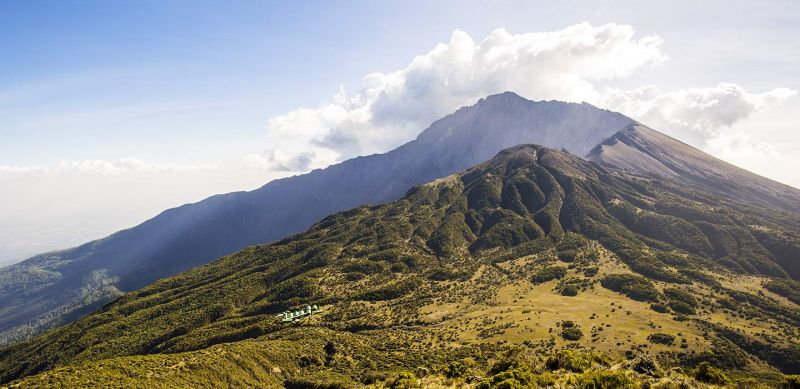 Best Time to Visit Africa and Festivals to Celebrate
In order to make the most out of your trip to Africa, it's judicious to carefully consider the weather conditions and this highly depends on the activities that you'd want to be a part of. If safari, for instance, is on your bucket list you should plan to go during the dry season (May through December) to avoid flooding and heavy downpours.

However, it's best to visit between May and October which is the traveler's most popular month. The preference is not just because of the climatic conditions but also diverse festivals that are organized in the same time bracket.

Harare International Festival of Arts in May is a not-to-be-missed festival that has both local and international artists performing opera, jazz, theatre, dance, and everything in between. In the same month, you can also relish the extravaganza of Africa's arts and
culture in the Festival Azgo.

P.S. While you can be a part of 'gorilla tracking' in the dry-seasoned months from June to September, there's a price drop with easy permits in October and November.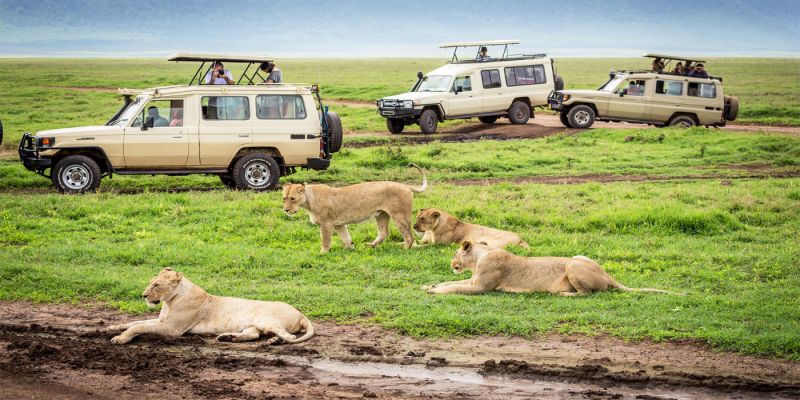 Africa in a Package
With so much to explore it's an uphill task to pick just one nation in Africa. In order to provide assistance to clear your dilemma, you have an alternative to opt for multi-country travel packages. These lets you travel to more destinations while keeping the trip budget-friendly.
If you are a great safari enthusiast you can combine Kenya and Tanzania trips. There are multiple options like the package of Victoria Falls- Masai Mara- Serengeti, and Egypt and Kenya Vacation Combination to name a few.
Explore and Book your coming Destination in Africa with Memphis Tours from African Safari!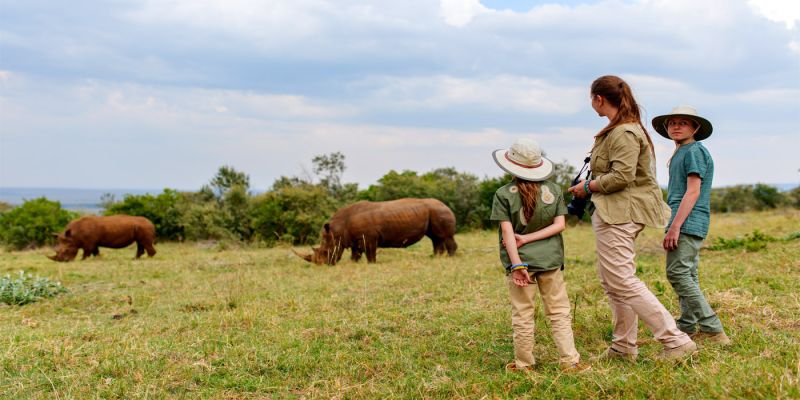 Last but Not Least
Flying halfway across the globe can be a daunting experience for many travelers because of numerous factors like safety, reputation, review, and experiences. Therefore, it's sensible to take assistance from a well-established travel provider to make your trip easier and accentuate the experience.