12 things to do in Qatar during FIFA World Cup
While Qatar will be the place to be, visiting fans shouldn't just focus on football during the world cup. This is especially with the numerous places to visit and things to do in Qatar.
We all know that the world cup will draw the attention of hundreds of thousands to Qatar this year. This is besides billions who will be watching from the comfort of their homes. While Qatar will be the place to be, visiting fans shouldn't just focus on football during the world cup. This is especially with the numerous places to visit and things to do in Qatar. I mean, why not kill two birds with one stone now that you're in a new country? This article will look at 12 things to do during the World cup. Enjoy!

Qetaifan beach

As the world will be watching the much anticipated FIFA world cup, you can take a trip to the Qetaifan beach and treat yourself and your friends to some wild beach partying. Located in the Qetaifan North Island, catch some live concerts by both resident and international artists. There will also be water activities, retail stores, and beverages to spice your day. Moreover, you won't miss any matches because they will be shown live on the screen. Qetaifan beach is the perfect spot if you love music, partying, the beach, and football.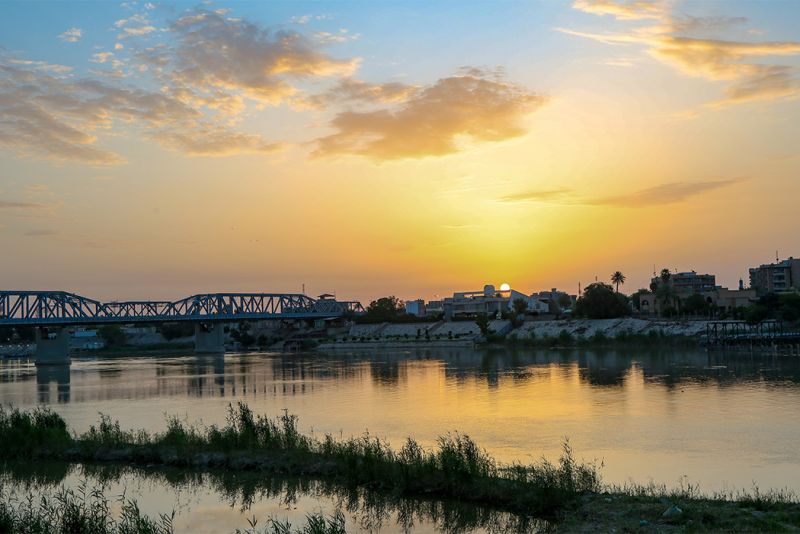 Baghdad: Eyes delight

Baghdad: Eyes delight is a museum of Islamic art that is set to reopen in October 2022. Aimed at demonstrating how Baghdad has been the most influential and vital Islamic city ever created, the museum plans to do so in style. They'll take you through a tour from its past in 750 CE to the present day. It will showcase Baghdad's role as a city of riches and power. History lovers will surely love the architecture of the building as well as its icon and uniqueness. The museum is touted as one of the best in the city, and it indeed lives up to its name.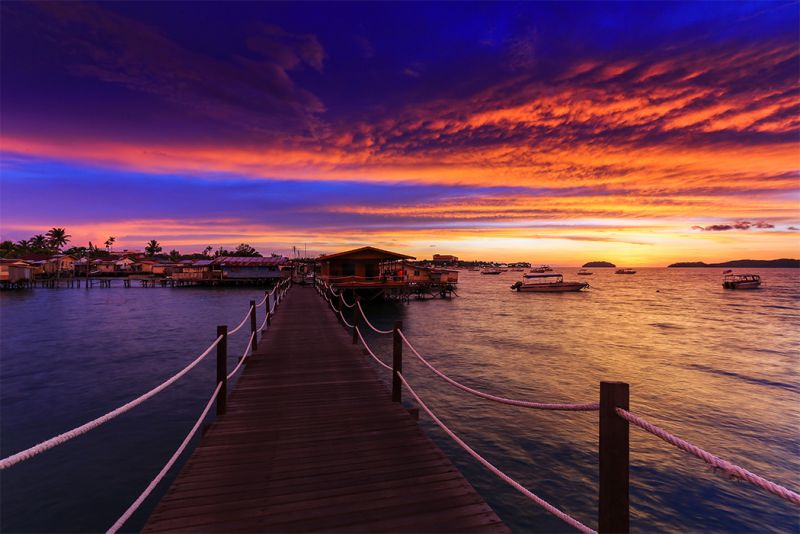 The World of football exhibition

This World cup will be the first of its kind in Qatar. To celebrate this in style, the 3-2-1 Qatar Olympics and sports museum will commemorate the fete with an exhibition split into 2. The first half is called Football for all, all for football, and the second half, The road to Doha, all of which portray the centrality of football in the world. If you want to witness history being made, don't miss this exhibition as it will have objects and artifacts added to it after the world cup.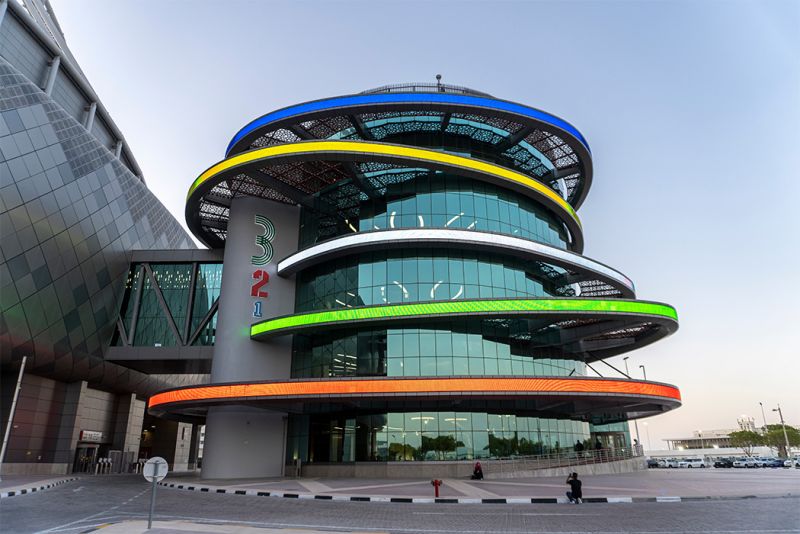 Al Bidda Park

This park will host an estimated 40,000 people every day throughout the tournament. It could be an excellent place to catch all the action from the giant screens that will be on display. They'll also feature many fun activities, live performances, and cultural and outdoor activities. Food and beverages will be in plenty, and it is expected to be a hive of activities occasioned with periods of celebrating goals together. Need I say more? This park will add to your experience. If you don't manage to enter the stadiums but still want to celebrate with fans around you

Katara cultural village

Spelled almost like the country's name, Katara cultural village is a melting pot of diverse cultures worldwide. The Katara mosque is styled with Persian and Turkish tile and enamel work in blue and gold. Besides, it is the golden mosque which, true to its name, is a golden vision under the sun. While here, visit the amphitheater, which can hold 5000 spectators and covers 3275 sqm. Several art galleries are also spread across the village, exhibiting different art forms. This is a cultural place you won't regret missing the finals visit. It's worth your time.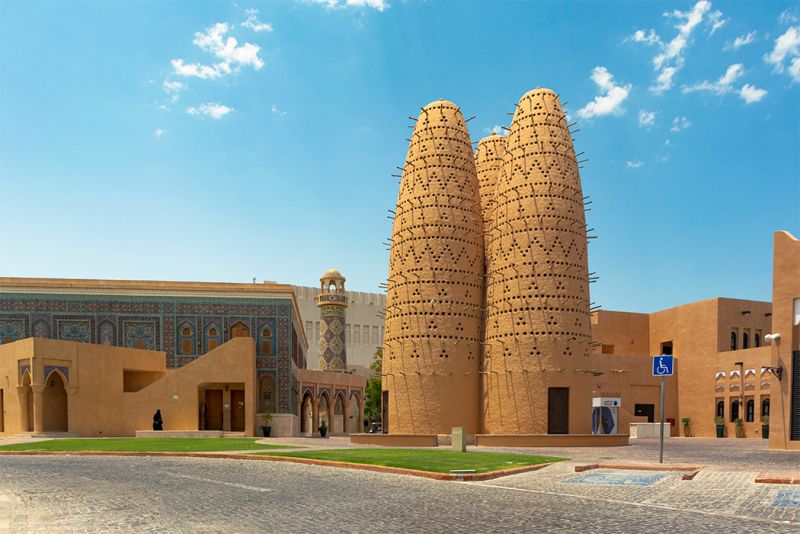 Al Zubarah Fort

It was declared a world heritage site by UNESCO in 2013 and is worth your time. The Al Zubarah Fort is a 20th-century fort that depicts ancient architecture and way of life. Travel back in time as you walk through its sturdy walls and well-designed rooms. The complex comprises double defensive walls, mosques, residential palaces, a harbor, and a canal, to name but a few. You'll also learn how rooms were made cool to keep off the scorching sun during summer and other things that marked the former way of life.

Dhal Al Misfir

If you love exploration, Qatar has something to offer you. Located in the west of Doha is Dahr Al Misfir, the largest, deepest, and most accessible cave in Qatar. It is said to have formed in the mid-Pleistocene era, some 325,000 to 500,000 years ago. The cave has a light moon-like glow that it emits during the day. It is also awash with different birds, including the nightjars, also known as the wagtails. Note that since the temperatures in the cave are low, you'll be required to dress appropriately and have some hiking shoes.

Adventure sports

Adventure lovers gather here because Qatar hasn't left you out. Sandy desert activities are predominantly held in Southern Qatar. These include Dune bashing in 4WD, quad biking, wakeboarding, kite surfing, and camel riding. In addition to this are skydiving, waterboarding, kayaking, and go-karting. As if that's not enough, visit the inland sea, which is a sea interlocked and surrounded by dunes on the border of Saudi Arabia. It is known as Khor Al Adaid and has been named a World Heritage site by UNESCO.

Souq Waqif

Perhaps you want to connect with the normal way of life in Qatar. A visit to the Souq Waqif can provide you with first-hand experience on the same as it's one of the most vibrant markets in Doha. You can taste some of their delicacies or even do your shopping there. Local products such as woven bags, glass ornaments, henna designs, and handmade perfumes are just a few things you could get. The area has some spice markets, pearl markets, and restaurants.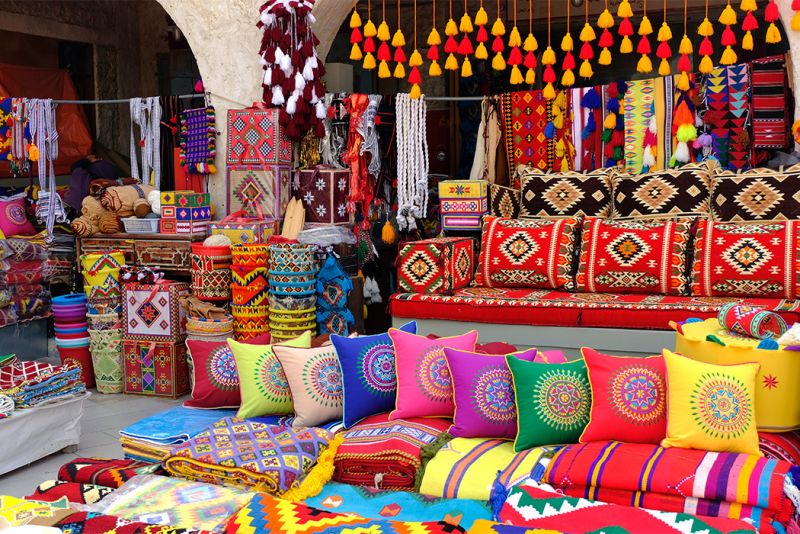 The Pearl

The Pearl is a mixture of nature, modern infrastructure, and a serene environment all in one place. It's situated next to Katara cultural village but embodies tranquility like no other. What with the Mediterranean sea to view, while luxury hotels and magnificent towers dot the beach. It is the perfect place to unwind after a long day cheering your favorite football team. There are exotic restaurants nearby should you want to taste food from other countries with the backdrop of the ocean. The Pearl is perfect for those who wish to silence periodically or at all times.

Camping

The sands in Qatar make it an excellent place to view the starry sky at night. Right? That's why camping under the stars may be just what you need. Contrary to the scorching sun during the day, the nights are much cooler and filled with stars on a clear night. What a way to unwind or take a break from all the noisy stadiums filled with thousands of people. Bedouin tents, bonfires, and BBQs will make your camp even more worthwhile. We urge you to try this out and experience the magical night.

Al Thakira mangrove

Tired of the sand and dunes and the heat? Al Thakira mangroves are your answer. Visit sandy beaches and see the mangroves, a whole ecosystem, by themselves. They form a beautiful habitat for both animals and plants. There are also so many species of birds that can be seen, including flamingos and herons. The best way to access the mangroves is by hiring a kayak or a boat, but we guarantee it's just what you'll need.

There you have it, 12 things to do during Qatar in the Fifa world cup. This doesn't mean that they're the only things to engage in, no. These activities will spice up your tour of Qatar. We advise that you go with your friends for maximum fun and also the creation of memories. Your time in Qatar should be nothing but pleasant. We also hope that your team wins. Viva!