Planning an extensive visit to South America is something that requires an adventurous spirit, imagination, and plenty of energy. But, with so much to see and do, the most difficult decision might be where to start!

But fortunately, The UNESCO World Heritage Site list provides you with the answer!
UNESCO World Heritage sites are valuable sources of life and inspiration that signify our legacy from the past, what we live today, and what we pass on to future generations.
Latin America contains a wealth of these remarkable sites, both natural and manmade, that make up our world's most powerful cultural and natural heritage.
The purpose is to support regions to maintain and protect parts of our history while encouraging tourism as a sustainable way to take in the beauty our world has to offer. To help you get the most out of your next trip to Latin America, we've created a collection of the top 10 UNESCO World Heritage sites you shouldn't miss!
Top 10 UNESCO Heritage sites in Latin America
1. Town of Cartagena, Columbia
2. Machu Picchu, Peru
3. Belize Barrier Reef Reserve System, Belize
4. Tikal National Park, Guatemala
5. Rapa Nui National Park (Easter Island), Chile
6. Galápagos Islands, Ecuador
7. La Amistad National Park, Panama
8. Old Havana and its Fortification System, Cuba
9. Viñales Valley, Cuba
10. Cocos Island National Park, Costa Rica
Here is the detailed information for the Top 10 UNESCO world heritage sites in Latin America that you should add to your travel list:
1. Town of Cartagena, Columbia

Cartagena is the ideal Caribbean city flowing with history and enchanting harmony thanks to some of the world's best-preserved colonial architecture outlining the streets. This colorful town is amazingly walkable, and chock-full of well-decorated streets dressed in bougainvillea where current residents live in close quarters with traditions of the past that remain in this port city. Overlooking this UNESCO World Heritage Site is the nearby San Felipe Castle, owning over 500 years of defending the ancient city from pirates, criminals, and foreign invasions.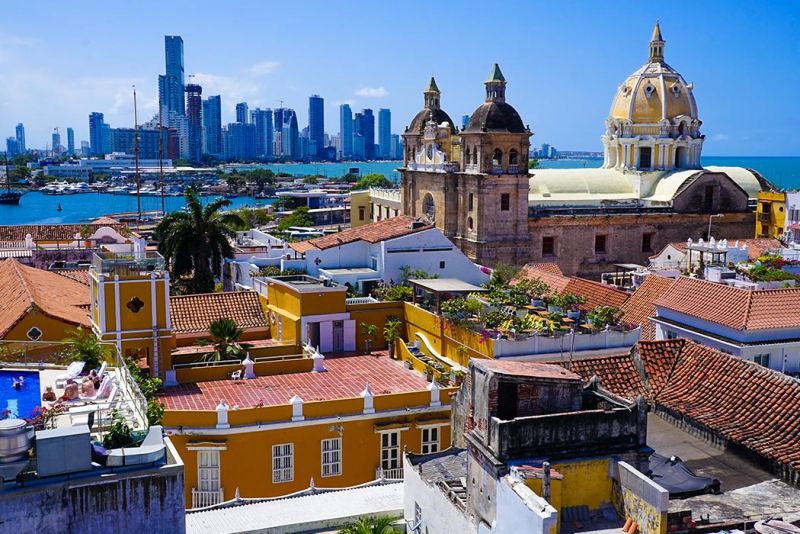 2. Machu Picchu, Peru

Maybe one of the most remarkable archeological UNESCO sites in the world is "Machu Picchu," which sits high in the Andes Mountains range encircled by tropical forests and mounting peaks. This pearl of the Incan Empire is a popular tourist destination for a reason. It opposes belief with significant architectural achievements, surrounding natural beauty and spiritual significance. Explore the ancient Incan ruins while being in the great isolation and safety of this incredible ancient kingdom deep in the Peruvian mountains.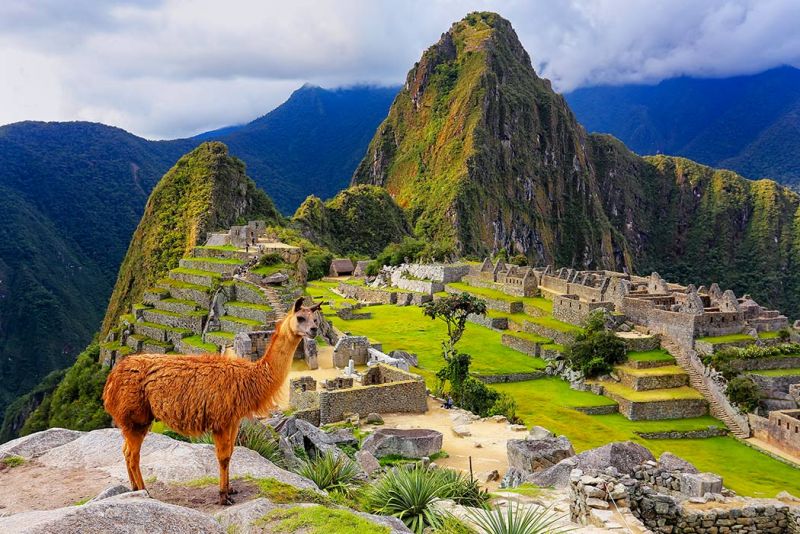 3. Belize Barrier Reef Reserve System, Belize

Belize's vast reef system is considered one of the greatest barrier reefs in the northern region. This majestic coast is the home to hundreds of sand cays, mangrove forests, lakes, lagoons, and several threatened species who call this reef home. During your time there, cruise on a Catamaran, snorkel in the popular spots in the reef system, and kayak on turquoise water at Ambergris Caye to fully feel the wonder this UNESCO World Heritage Site has to offer.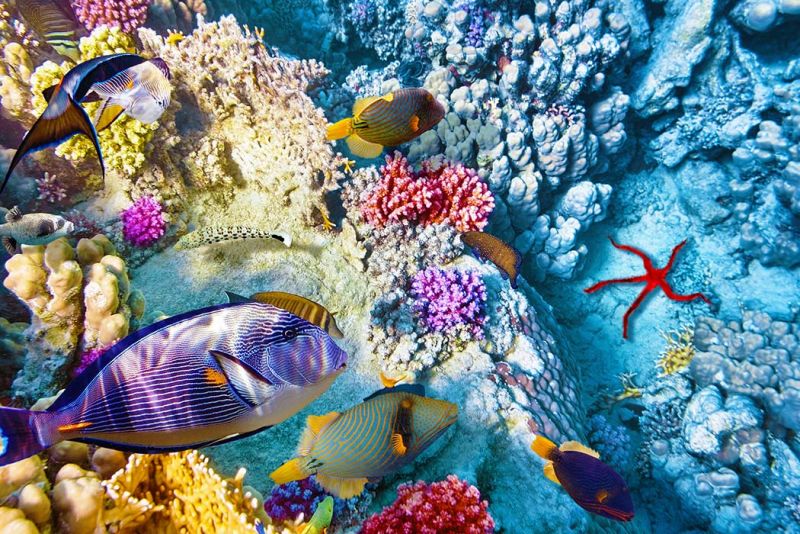 4. Tikal National Park, Guatemala

Is surrounded by a tropical jungle and is home to the tallest pyramid in the Western Region, all of this in Tikal National Park! That was one of the most important spiritual sites in the ancient Mayan civilization. The ceremonial center and ruins of Xunantunich showcase the fascinating and mystifying culture of the Mayan civilization that once called this countryside home from the 6th century B.C. to the 10th century A.D. This important preserve also contains perfect biological and ecological environments that will astonish along with extraordinary wildlife like howler monkeys and colorful birds that can be spotted in the treetops.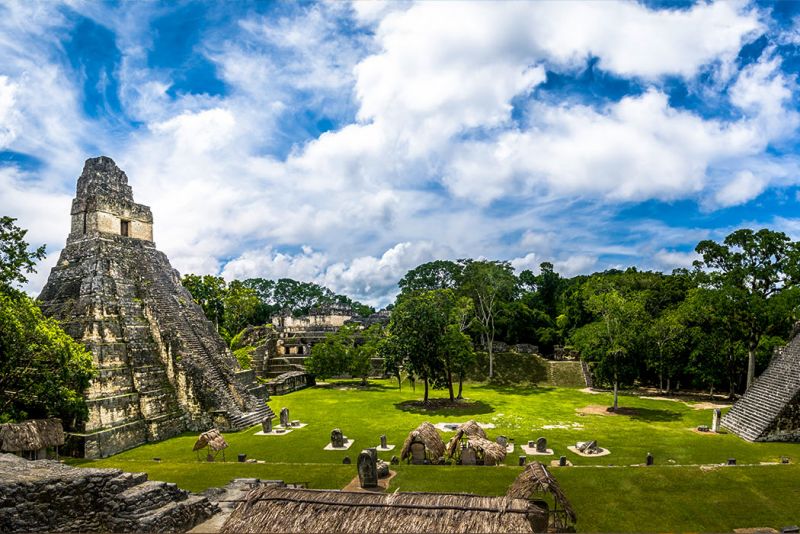 5. Rapa Nui National Park, Chile

Easter Island, also known as Rapa Nui or Isla de Pascua by the Spanish and Polynesian, is one of the most spectacular and alluring sites on earth. This sacred Polynesian town is famous for its mysterious giant stone figures built centuries ago. These bulky "Moai" figures are a mystery to historians and remain one of the only links to the ancient culture and tradition set in this gorgeous island. Visit Rapa Nui to revel in the park's beauty and its stone carvings that appear as a testimony to a separated cultural evolution.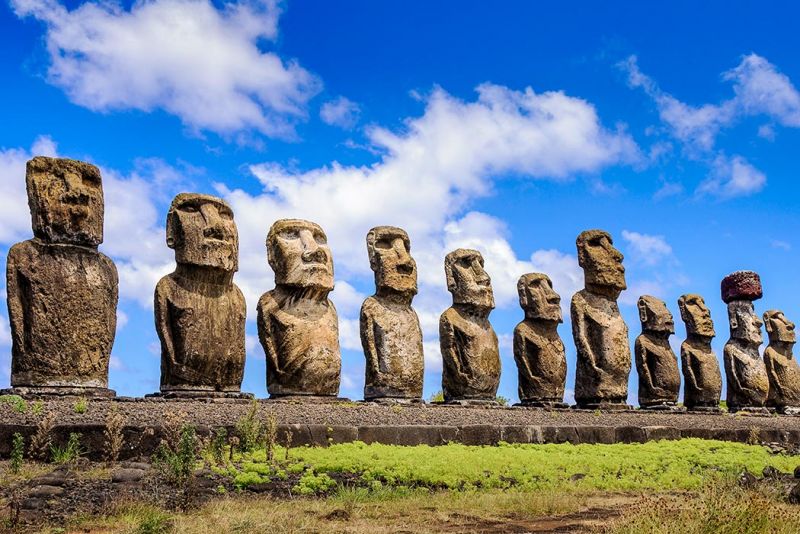 6. Galápagos Islands, Ecuador

Its a volcanic archipelago floating in isolation in the middle of the Pacific Ocean, brimming with incredible wildlife that once inspired Charles Darwin's theory of evolution, Walking between the wildlife and spotting the islands' Big Five (giant land tortoises, sea lions, penguins, and marine iguanas) will please all visitors and provide a real live show of evolution. This island is one of the last perfect places on earth where man has regarded the limits of mother nature and is a treasure in the middle of the Pacific worth visiting.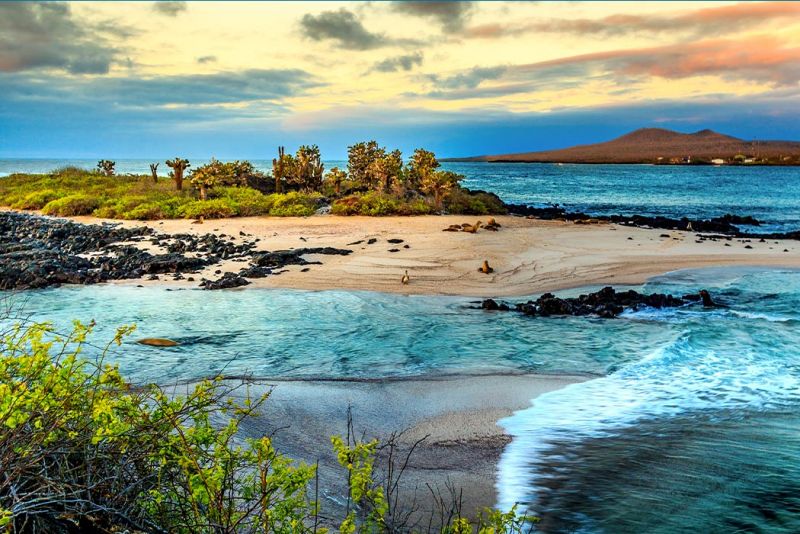 7. La Amistad National Park, Panama

This massive national park, on the margin between Panama and Costa Rica, contains verdant tropical rainforests and unique fauna and green plants located between the biospheres of North and South America. One of the best ways to see this biosphere park is to walk the El Retoño trail and learn about one of the greatest and wildest non-volcanic mountain ranges in Central America. As you explore the dense ecosystem of the park, look up for the incredible variety of birds ranging from Quetzals to Tapaculos, and Flycatchers.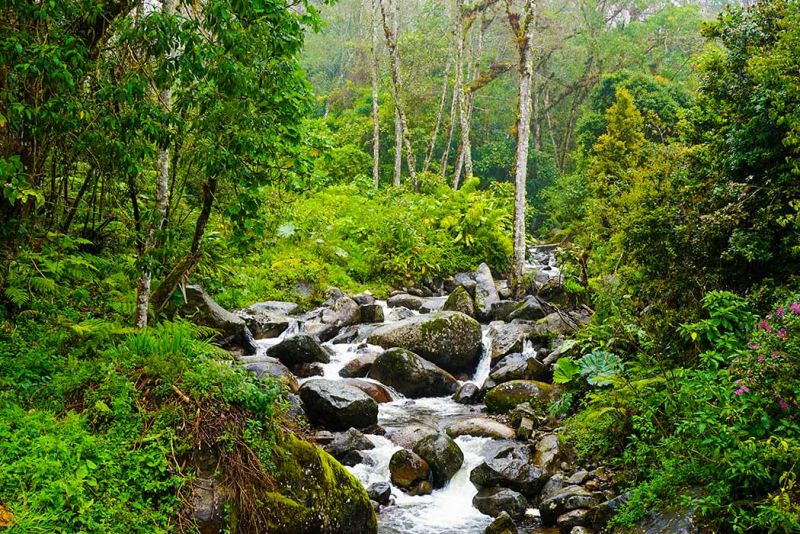 8. Old Havana and its Fortification System, Cuba

Old Havana or La Habana Vieja represents the original piece of the Havana, Cuba. This 500-year-old UNESCO World Heritage Site in the heart of Havana, built by the Spanish, burned to the ground by pirates and is still held a fine district of elaborate and neoclassic buildings with the perfect architectural character you can't find elsewhere. Explore the Plaza de Armas, Museum of the Revolution, and Castillo del Morro to learn more about the magnificent history and culture of this precious island.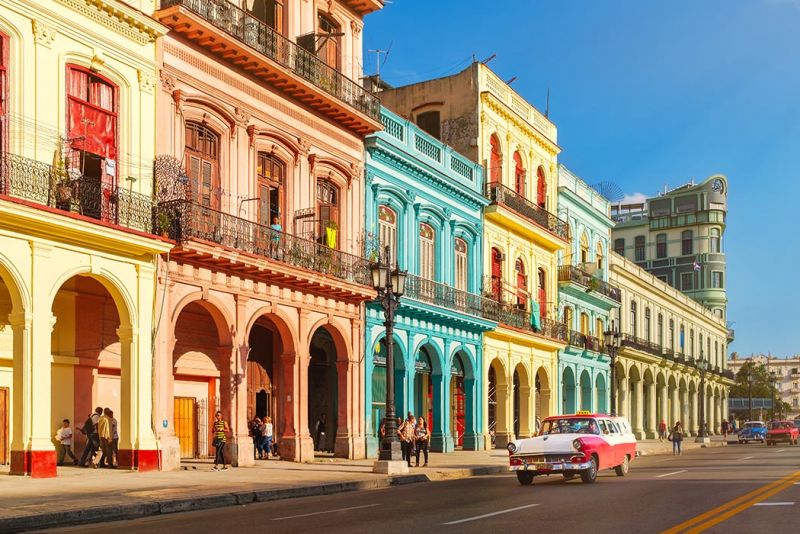 9. Viñales Valley, Cuba

With its favorable climate, fertile soil, and huge valleys, this area in western Cuba is popular for its tobacco and smoke agriculture and high rising cliffs and mountains that surround the valley. Parque Nacional Vinales is located in the Pinar del Rio province, and the cliffs surrounding the valley hold numerous caves full of dripstones and ancient rock sculptures from past residents. Enjoy the wealth of greenery in this province and learn of the traditional methods of agriculture and cultivation that have remained here unchanged for several centuries.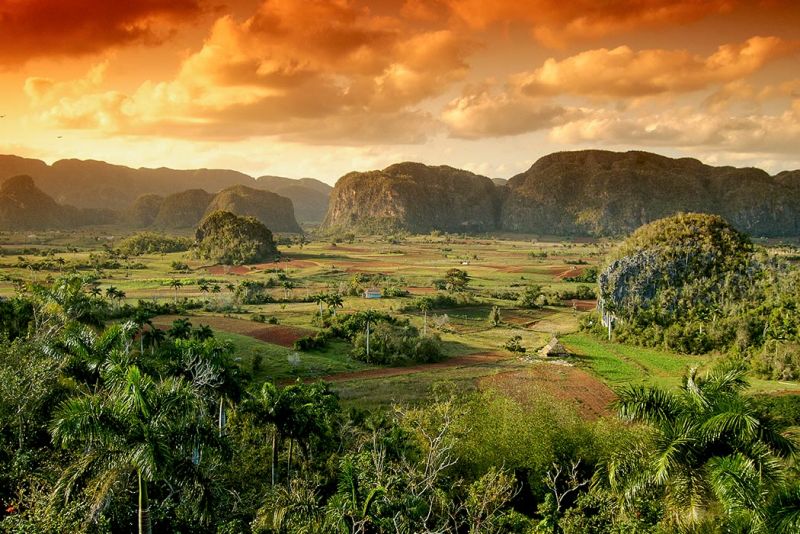 10. Cocos Island National Park, Costa Rica

It is considered one of the 10 Best SCUBA Spots in the World. Cocos is one of the best places to see large numbers of massive oceanic seasonal species. This unique park also was shortlisted as one of the world's New 7 Wonders and is thought to be the inspiration for Stephenson's Treasure Island. The significant fact is, It's the only island in the tropical eastern Pacific with a rain forest and is often called the "little Galapagos of Costa Rica." On land, the island highlights some lovely spectacular waterfalls and is uninhabited save a permanent ranger outpost.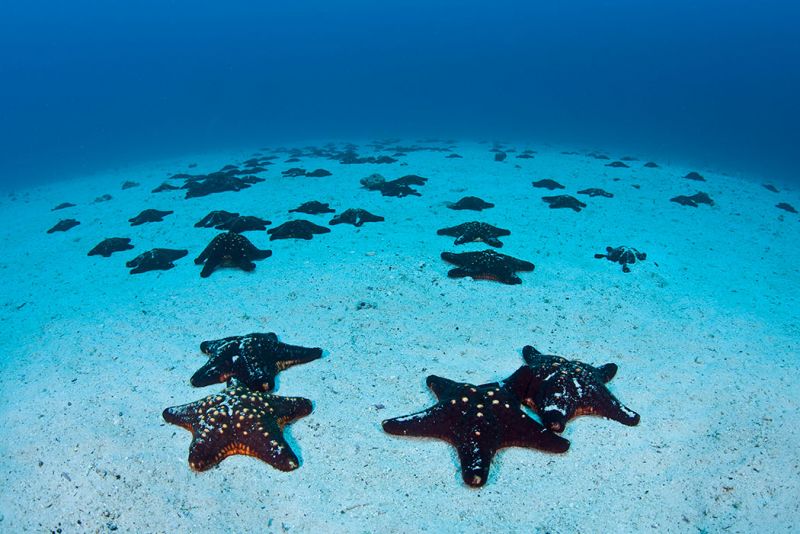 Last but not least on this list of the most attractive UNESCO-listed Attractions in Latin America, All the mentioned places are hailed as the most powerful in the world and are heavenly to admire as suggests. You'll find yourself catching your breath anyway. Found within the boundary of those places which is the most well-known highlight of the best of the world.

Ready to start on a memorable South America adventure? Then let us guide you to all these UNESCO listed delights in Latin America and more! Because for every globally celebrated UNESCO listed attraction in this region, there are infinite treasures that may be lesser-known but are equally impressive.