Guide to Turkey in Winter for Visiting Turkey in December Travellers!
Turkey is widely framed as a typical summer destination for its warm beaches, scenic hikes, and adventure activities. Well, Turkey is much more than that.
There are plenty of things to do in Turkey in winter that you can't do in the summers. Visiting Turkey in December can turn out to be the most authentic experience of all.
Turkey Attractions to Visit Around the Year
Turkey serves its best for all the visitors, during summers, and during winters. Here are the top cities to visit in Turkey all year round.
Istanbul
We can't talk about winter in Turkey without mentioning Istanbul, one of the most significant cities in Turkey in both history and modernity. There are many unforgettable places to enjoy in Istanbul.
Head to Hagia Sophia, once was the largest building in the world that features marvelous Islamic calligraphy, among ancient Christian mosaics. Blue Mosque, one of the biggest in Turkey, is a gentle introduction to Islam and Muslims around the world.
Don't miss the Sultan Ahmet district! It holds iconic landmarks from the Byzantine and Ottoman eras.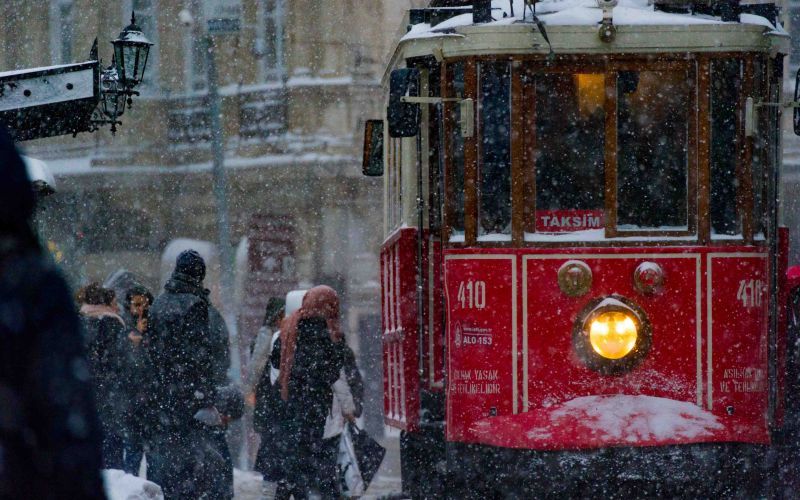 Izmir
Izmir is the perfect destination for history enthusiasts. It has a different look from the Byzantine and Ottoman history of Istanbul.
Staying in Kusadasi, a popular ex-pat and cruise destination, operating all year round, just 30 minutes' drive away is Seljuk, home of the famous, ancient ruins of Ephesus, the second biggest Greco Roman city.
You shouldn't miss the two-story Celsius library, spacious grand theatre seating 25,000 people, and the Roman terrace houses with their intricate ancient mosaics.
Treat yourself to good food in the Konak old part of town and head to the coastal restaurants highly famous for their fresh fish and seafood.
For those who wish to spend a night out, there are various bars to go to. Club En Velo plays a mix of euro-pop and cheesy pop anthems. For live music and refreshing drinks, Bios Bar is a perfect choice.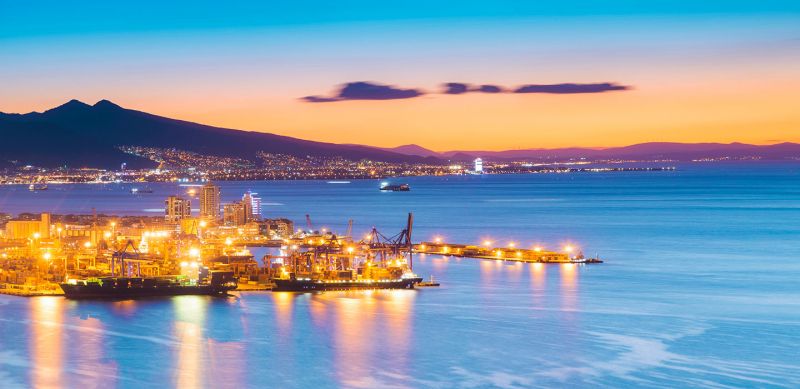 Cappadocia
Famous for hot air balloons, Cappadocia is a winter marvel. Get to spend a week by staying in an authentic cave hotel.
Enjoy a sunrise hot-air balloon and explore the cave churches of Goreme Open Air Museum and heading underground into the large cities beneath your feet.
For skiing enthusiasts, stay in nearby Kayseri and hit the slopes of Mount Erciyes.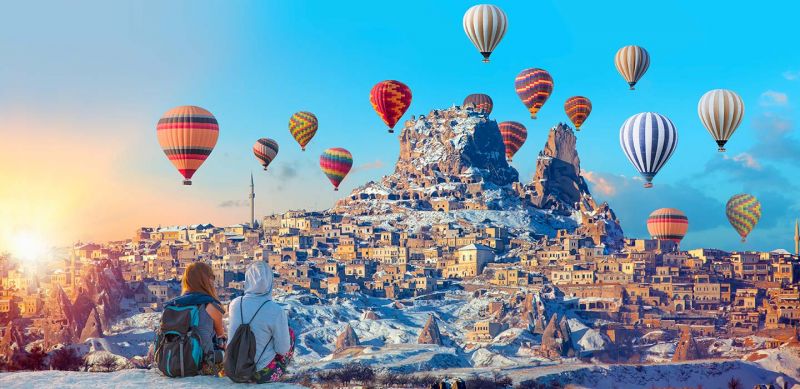 Antalya
The first reason to visit Antalya is that it has one of the warmest winter climates in Turkey. Although the region is known for its coastal resorts, the main city center is a hub of tourism, open all year round.
Shopping malls do a roaring trade and cinemas, bowling alleys, and nightlife destinations carry on until the early hours of the morning. For outdoor activities, go to the summit of Mount Tahtali.
History lovers will be pleased by displaying the vibrant history of the region. The ancient cities of Aspendos and Thermos are open. Half a day should be spent in the Archaeological Museum.
Here are some other attractions to visit on the stretch of coastline: Duden waterfalls, Manavgat waterfall, Lara beach.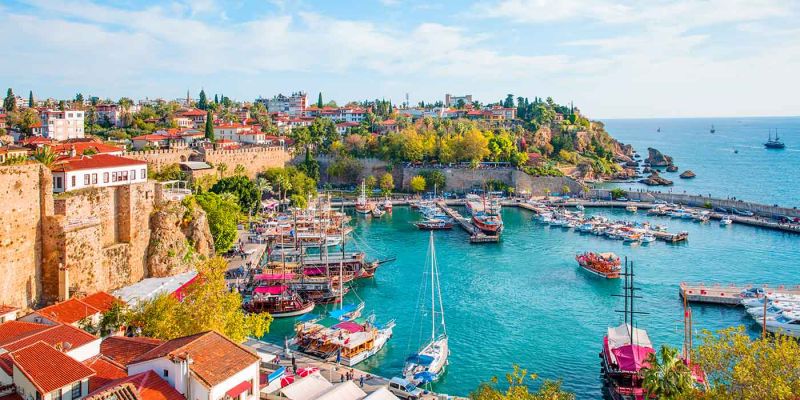 Fethiye
Although Fethiye is a very popular summer destination, it is a perfect town to enjoy warm days during winter and explore the city.
Fethiye is situated in the center of the Lycian Way, connecting archaeological sites of this ancient culture. It is a great place for you to see the 2400-year-old Lycian Amintas Rock Tombs from the old town, right in the city.
The waterfront promenade is dotted with tea houses and restaurants, where you can enjoy a winter sunny day over a drink and live music.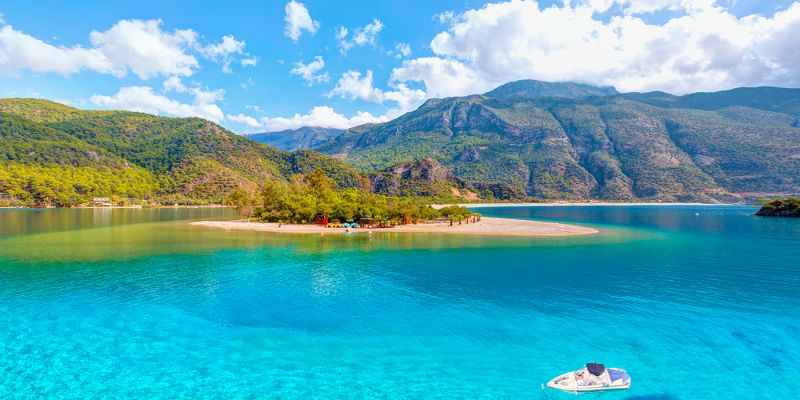 Perks of Visiting Turkey During Winter
Besides enjoying the marvelous cities, there are plenty of reasons for you to consider traveling to Turkey in the winter season.
Fewer Crowds
One of the perks of Turkey in winter is the less maddening crowds. There is no place for standing in queues for hours to get to enjoy the churches and mosques, the magnificent landmarks and monuments, and intoxicating cities like Istanbul, Cappadocia, and Izmir.
Lesser crowds also mean interacting with locals who might be there at the attractions, giving you the chance for a more authentic experience.
Cheaper Rates
Traveling off-season is really great when it comes to rates and discounts. You will literally get to enjoy all the perks of Turkey with lower rates. Hotels offer the best rates as well as restaurants in the off-season.
Besides, there are many offers and deals on Turkey winters tours and activities. It definitely can't get any better.
New Experiences
Touring Turkey during winter has a different charm. It is the time when you will enjoy Turkey like most tourists never do.
Treat your eyes to the sight of the countryside getting transformed under a snowy façade. Soak in a crisp, sunrise winter balloon safari over Cappadocia. Explore various winter landmarks like the frozen Lake Cildir and the gorgeous Lake Abant.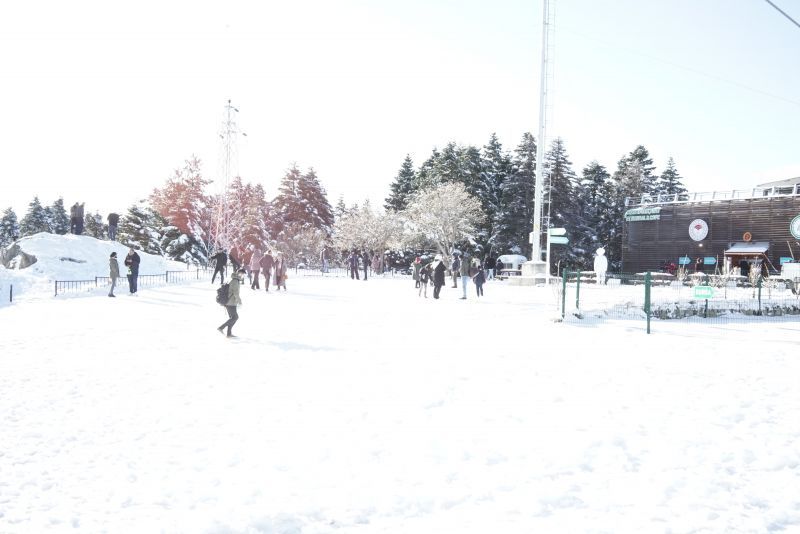 Outdoor Activities of Turkey in Winter
Go Skiing
Turkey in winter is your chance to race down a snowy slope. Turkey's mountains are covered in snow year-round. It is the best time to snow ski, heli-ski, and snowboard. Head to Kackar Mountains for heli-skiing.
One of the most famous ski resorts in Uludag. The ski center is perfect for beginners and experienced skiers.
Shop the Grand Bazaar
Winter weather won't stand in the way of shopping in Istanbul's Grand Bazaar, the largest covered market in the world.
It offers some 4,000 shops where you will find many treasures like Turkish ceramics, mosaic lamps and chandeliers, kilim rugs, chocolates and baklavas, copper coffee pots, and more.
Ride Hot Air Balloon
Enjoy Turkey's beautiful landscape by air. Cappadocia is the most well-known place in the world to go for a hot air balloon ride.
Hot air ballooning is better experienced in June, September, and October, however, it is available all year round. There is a great chance for you to enjoy it in winter, but that depends on the weather.
Note: Dress in layers, as the air is colder, higher up.
Explore the Fairy Chimneys
Discover the beauty of the "fairy chimneys," formed millions of years ago by volcanic explosions, in the magic city of Cappadocia. Fairy Chimneys were used by early inhabitants as homes and churches, even carving out caves and underground cities.
Turkey proves itself to be one of the best destinations to enjoy all year round. Whether in summer or winter, it has something to offer every visitor.