Family vacations create wonderful, lasting memories: Have you ever considered taking your family on a trip to East Africa?
From Kenya Safari Tours and Tanzania Safari to Uganda Safari and Rwanda Safari, this culturally rich, incredibly biodiverse region has a lot to offer to families in search of fun and adventure. Safaris, one of the region's most popular activities, give children unforgettable experiences, often instilling in them a lifelong love of animals and nature.
But it's important to make sure your child is ready and to surf Memphis Tours Africa Travel Guide for a perfectly prepared trip.
Are your children old enough to go on safari in East Africa?

That depends! In general, children who are around 8 or 9 should be at a good age to enjoy the typical activities of a vacation in East Africa, such as a safari in Kenya or a visit to the beaches of Zanzibar. However, even younger kids (5+) can have a blast under the right circumstances.
While on safari, you will be waking up early in the morning, spending hours in the car on game drives, and obeying essential safety instructions. If your kids are ready to handle that, then they're ready to go on safari.
You should also consider the length of your vacation. For example, a ten-day safari is too much for many adults, let alone children! A safari experience of around 3-6 days should strike the right balance, giving your family incredible memories without overwhelming your kids. You can also add on a city visit or beach getaway to unwind after your safari.
So if you've decided to head to East Africa, here is some advice for having the smoothest family trip possible: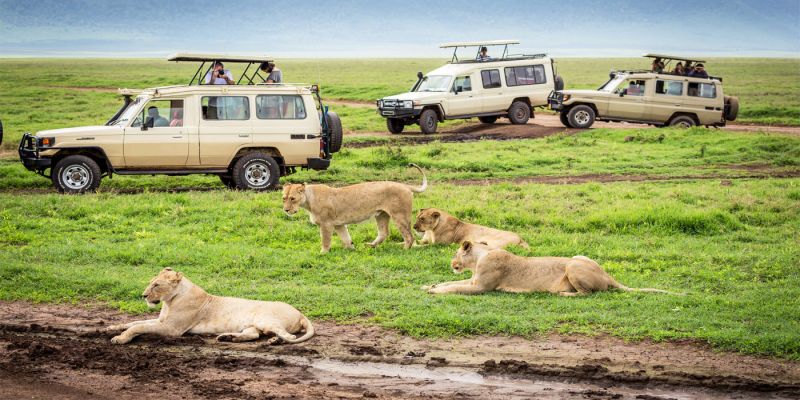 Depending on your departure city, you may be facing a very long flight (or multiple long flights). If at all possible, choose a shorter, direct flight to save yourself some hassle. There are now some direct routes between North America and Africa. If you're transiting through Europe or the Middle East, consider stopping over for a few days to break up the trip. Bring plenty of snacks and entertainment, pack a good travel pillow to stay comfortable, and remember that it will all be worth it once you arrive!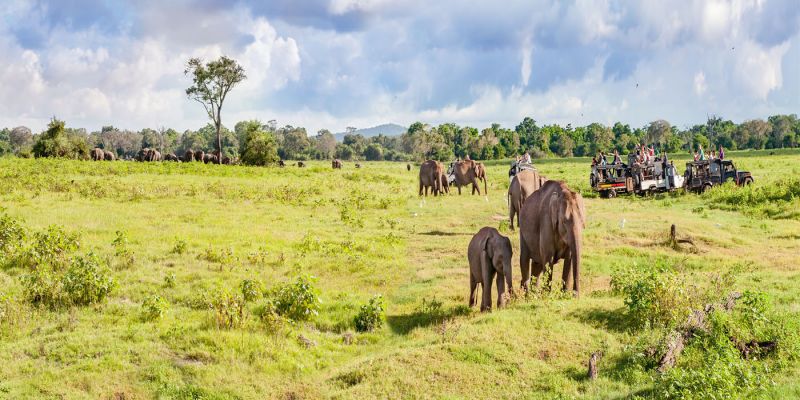 Be aware of potential age limits on activities

Different safari lodges and tented camps have different rules when it comes to hosting children. Some may only accept children over the age of 8, while others are well-equipped to handle younger children. This is simply something to be aware of, so do a little research and ask about any potential age restrictions before you make your booking.
Also keep in mind that certain activities—such as walking safaris and gorilla trekking—are only suitable for older children (12+) or teens. Again, if you have a specific activity in mind, check beforehand if it will be possible to bring your kids along.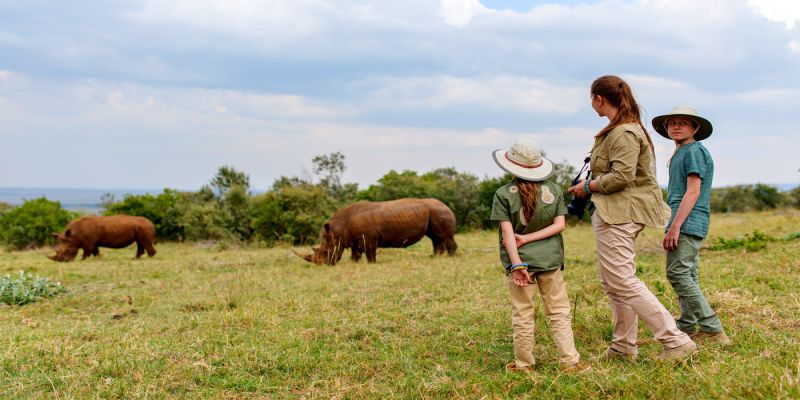 Consult your doctor about vaccinations and malaria precautions

You and your family will need to be up-to-date on your vaccinations before traveling. Make an appointment with your doctor or a travel clinic well in advance of your trip to receive specific advice for your destination and travel plans.
Make sure to protect yourself and your kids from mosquitos. Your accommodations will generally provide mosquito nets to protect you while you sleep, but you should also pack some insect repellant. Stay especially vigilant in the late evening and early morning, when mosquitos are most active.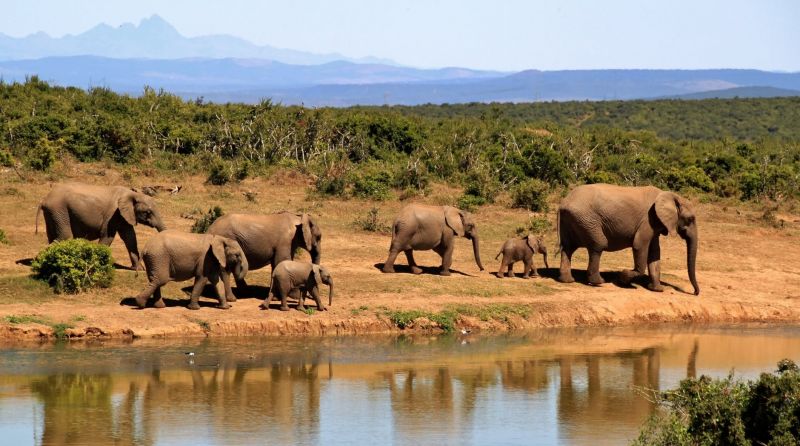 Respect the sun (and the water)

Safari days can be long and dusty, so it's essential to drink plenty of water. Your tour operator should provide plenty of water bottles in the safari vehicles so you and your kids can all stay hydrated.
You may spend a lot of time outside while on safari, so make sure everyone has sunglasses and is wearing sunscreen! Long sleeves and pants provide even better protection against the sun. If your kids go swimming, have them wear and reapply sunscreen (choose a brand that is coral safe if you're swimming in an area where that's a concern, such as off the coast of Zanzibar).
Speaking of swimming: Your children should only swim in designated, safe bodies of water. Don't let them splash around in the nearest watering hole, as there could be hippos or crocodiles lurking. Kids should also be careful of sea urchins if they go swimming in Zanzibar; a pair of reef shoes will protect their feet from the sharp spines. When in doubt about swim safety, stick to the pool at your lodge, or ask your guide!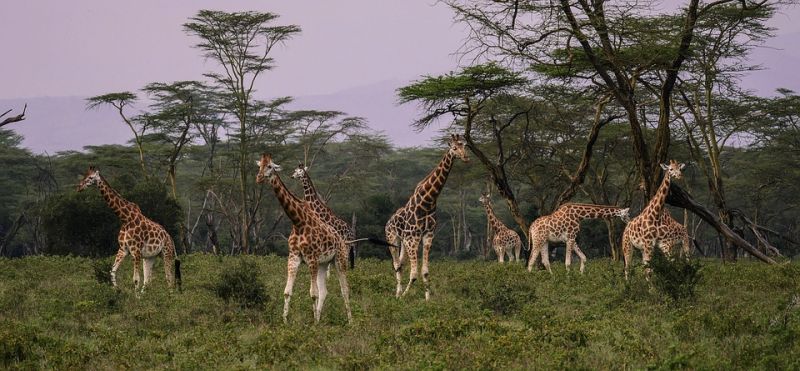 Teach your kids how to be safe around wild animals

It's important for everyone to be respectful and safe while on safari, so take some time to teach your kids the basics. While on a driving safari, they should listen to all instructions given by the safari guide. No leaving the car, and of course, no feeding the animals. If they need to use the bathroom or simply want to get out of the car to stretch their legs, they should let you and the driver know so they can be allowed out in a safe location (for example, at a designated picnic spot).
Sometimes, you might be outside the safari vehicle at a wildlife observation spot, such as a lake full of hippos. It's always tempting to want the best view possible, but it's never a good idea to approach wild animals. Keep an eye on your kids to ensure they maintain a safe distance and stay behind any protective barriers.
With a few simple precautions and considerations, your family trip to East Africa is sure to be a success!