Travel Hacks: Top 17 Destinations to Visit in 2020
Are you a travel enthusiast, a vlogger, or are you looking for a little break from your monotonous work this 2020? Well, if you are any of these, the Memphis team is here to present to you the top 10 destinations around the world that you ought to have on your bucket list this year.
You see, traveling has always been on everyone's top list when it comes to refreshment. From locations showing the medieval period to contemporary dreamlands, Memphis offers you with the best and unbeatable tour packages in the most exotic destinations around the world.
1- Extol the Essence of Egypt
Egypt has always been known for the gushing Nile, its contribution to human civilization, vast deserts, and antique treasures. However, this ancient empire has a lot more in its bucket to offer the best vacation to its tourists. While on a trip to Egypt, you can sail away in the best Nile River cruises, relax in the cool beaches of the Red Sea, admire the Great Pyramids of Giza and the Sphinx.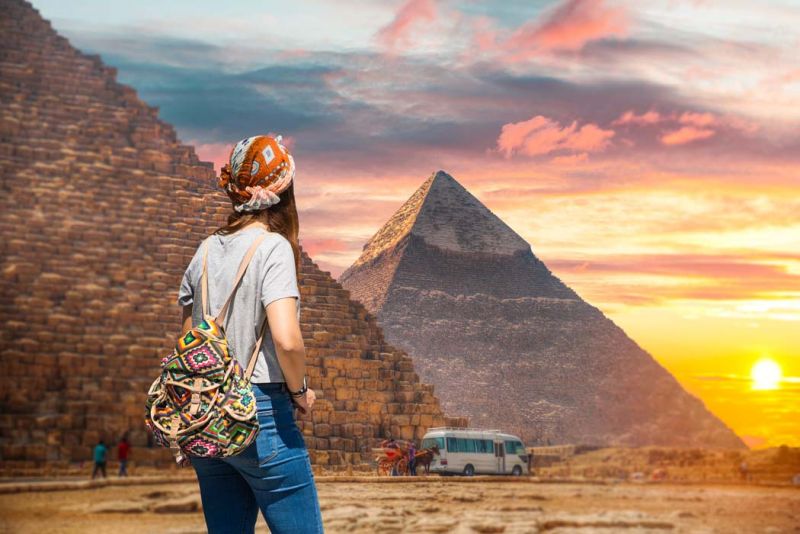 In addition, 2020 has been set to make history as it is opening door to the world's largest archeological museum- Cairo's new Grand Egyptian Museum- whose special theme leads the visitors through a journey to the ancient Egyptian world.
2- Come Across the Magic of Morocco
Some people travel to enjoy and some to explore what Mother Nature has to offer. If you are the latter ones, then its time you put Morocco on your bucket list. The extremely welcoming people, spellbinding places to visit, bustling nightlife and absolute worth of money and time, make North Africa's most captivating country- Morocco, worth a visit this 2020.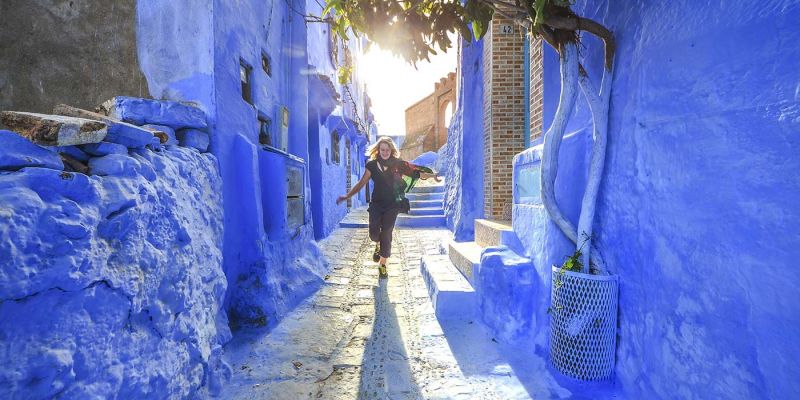 Just dive into the bustling souks of Marrakech, marvel the sunset at coastal Casablanca, get awed by the Atlas Mountain and the vast expanse of the desert while you are on your vacation to Morocco.
3- Dazzle the Dreamy Dubai
Indulgent, glamorous, and progressive, seem to be the words made just to describe Dubai. Fifty or so years ago, no one would have believed that the most lavish and futuristic city in the world would be built, practically out of scratch, surrounded by the desert you would give it a visit to Dubai Desert Safari. This Arabic city is a luxury travel destination for leisure and business travelers with a fuse of activities during their Dubai vacations.
Discover the oriental beauty of the Arabian city on your Dubai Trips!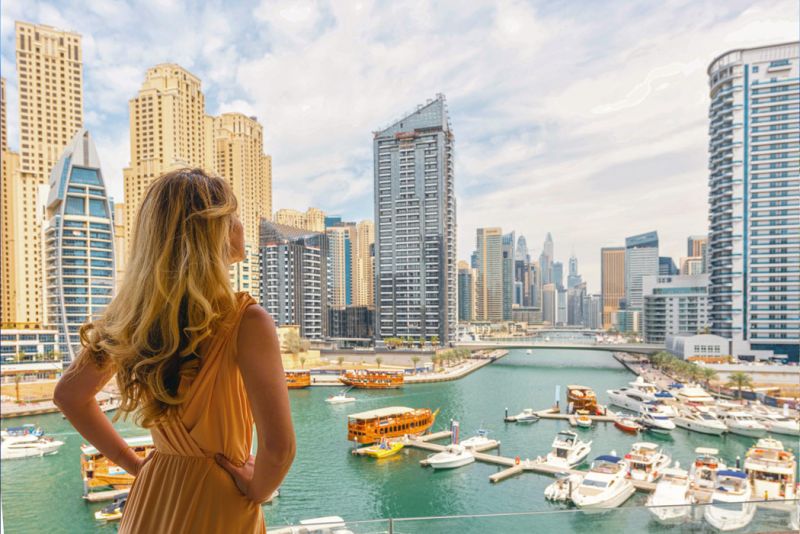 Marvel the manmade milestones such as the tallest building in the world – Burj Khalifa, the first offshore development of its kind – Atlantis the Palm, the largest shopping mall in Dubai – Dubai Mall where you get absolutely everything.
P.S.: The month-long Dubai Shopping Festival has just started where you can get benefitted right at the beginning of the year.
4- Discover the Hidden Gem: Jordon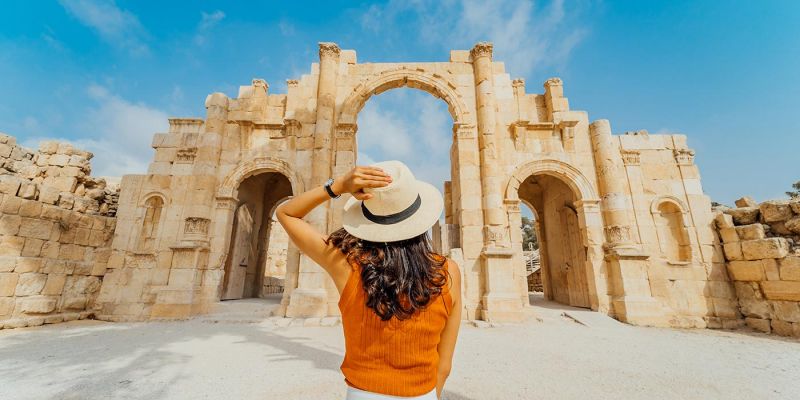 Despite being located in the geopolitical red zone, Jordon has been standing as an exception in a conflicted region. This hidden gem of the middle-east has a lot in its basket to offer as a travel destination. Traveling Jordon for the first time may shock you with its diversity and staggering beauty complemented by kindness and generosity of the people.
Explore the charm and beauty of the legendary 'rose-red' city of Petra, float in the Dead Sea's salty water and be awed by rolling hills, desert valleys, and starry skies.
5- Capture Incredible India
With an opulent mix of traditions, culture, spiritual beliefs, festivals, architecture and landscapes, your memories of incredible India will blaze long after you have left the shores. From picturesque scenery to vibrant cultural offerings, India is a country of diverse travel activities. A tour to India will open you up to the symbol of love - Taj Mahal, breath-taking palaces in Rajasthan, vast deserts, cool beaches of Kerala and a lot more.
6- Seek Thrill in Nepal
Yes, you could definitely climb Mount Everest while you are in Nepal. But, there are actually so many other exciting, interesting and adventurous things to do and see in this little country. Well if you are an adventure-loving person, there is thrilling water rafting, blood-curdling bungee jumping, and high-ground zip-flyer, and stupendous paragliding. If you love cultural heritages, there are also countless numbers of cultural heritages to witness.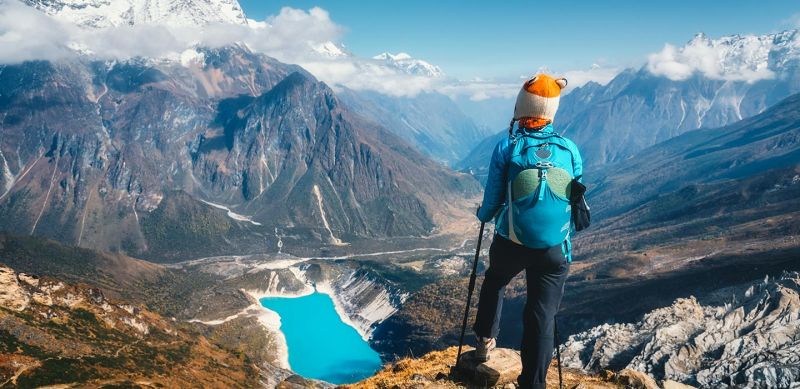 P.S. Nepalese government is putting special emphasis on boosting travelers to visit Nepal in 2020 to experience adventure, luxury and everything in between.
7- Get hold of the Charm of Bhutan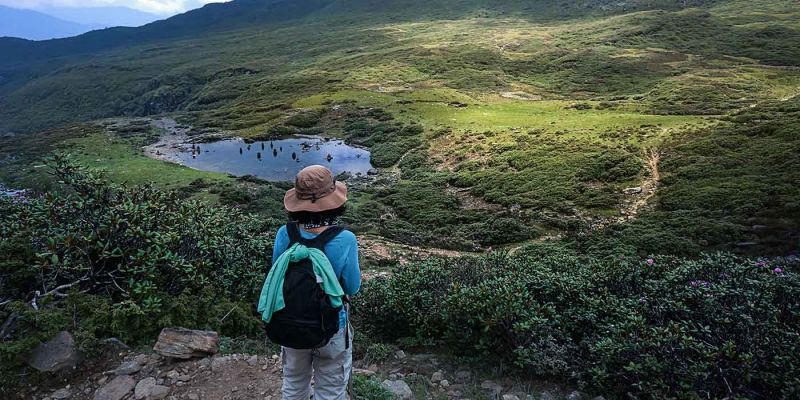 Planning a visit to the gorgeous kingdom of Bhutan will bless you with the sight of the stunning temples, breathtaking scenery, and a recurring symbol of peace. Memphis offers you few Bhutan tour packages to refresh with, one of them being Amankora tour package which allows you to travel through a hidden realm of incredibly beautiful landscapes, unique culture, and heritage of the land of the Dragons.
8- Tour Transcontinental Turkey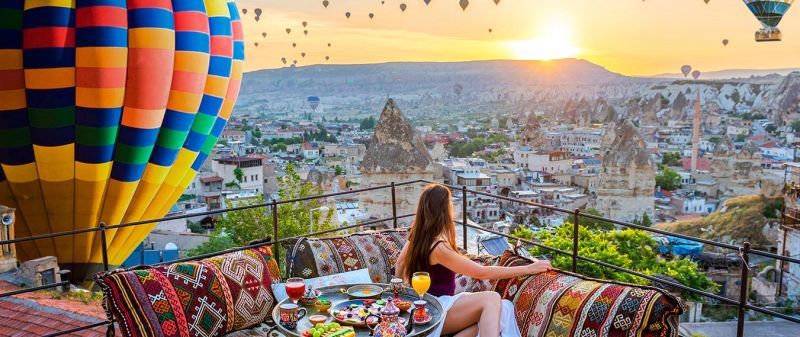 Turkey is a country where east meets west and history meets adventure. The people are welcoming, the cuisines are delightful and the culture has depth. Map the beautiful cities of Turkey such as Antalya, Istanbul, Cappadocia and more while you discover the hidden treasures of transcontinental experience like Hagia Sophia and Blue Mosque. Moreover, Turkey's sun-kissed beaches, pine-covered mountains, splendid monuments are more than enough to actually have it in your travel list this 2020.
9- Grace the Arabian Kingdom: Oman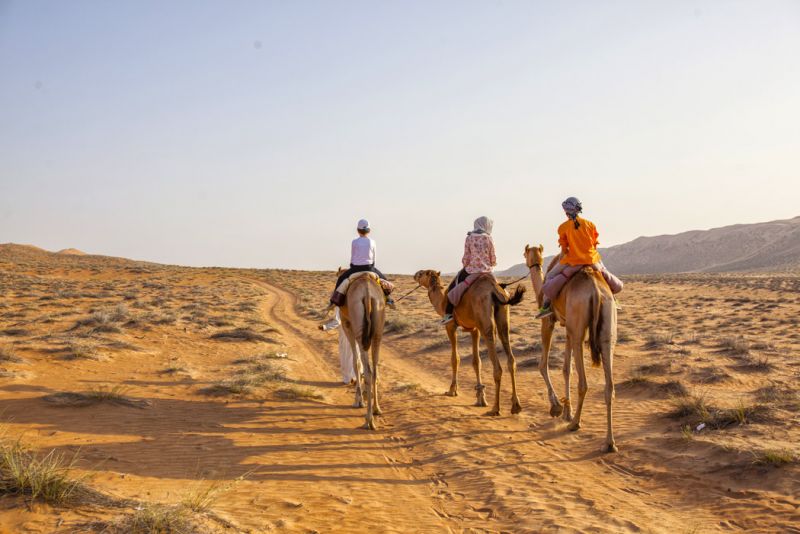 For most of us, Oman is assumed to be a third world country that is never going to get into our travel plans. But you will be surprised to know that Oman is the nation that has been attracting tourists for decades. So this 2020 set Oman into your travel list as it gives you a rare chance to experience the Arabian kingdom without the distorting lens of excessive wealth and modernization. Visit the best highlights of Oman like Bait Al Zubair Museum, Nakhl Fort, Sands of Wahida and many more with Memphis.
10- Soothe into the beauty of Sri-Lanka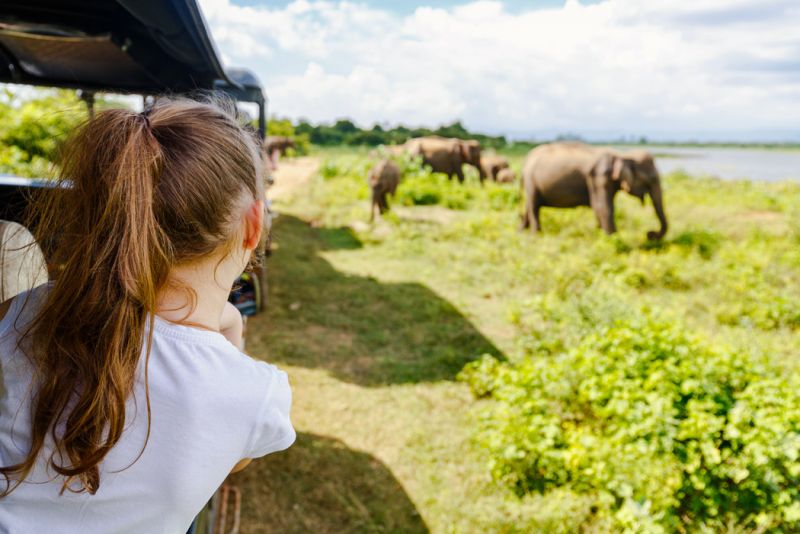 A jewel-shaped country in the Indian Ocean – Sri-Lanka is a nation with the verdant landscape, delicious food, timeless ruins, and especially the welcoming locals who take hospitality to the next level. From exquisite mountainscapes to beautiful shorelines, this tiny island nation is a blooming country in tourism. Indulge into famous Sri-Lankan landmarks like Galle Fort, Old Dutch Fort, vanish into the land of rainforest, gaze the diverse wildlife and make the most out of your 2020.
11- Savor the flavors of Italy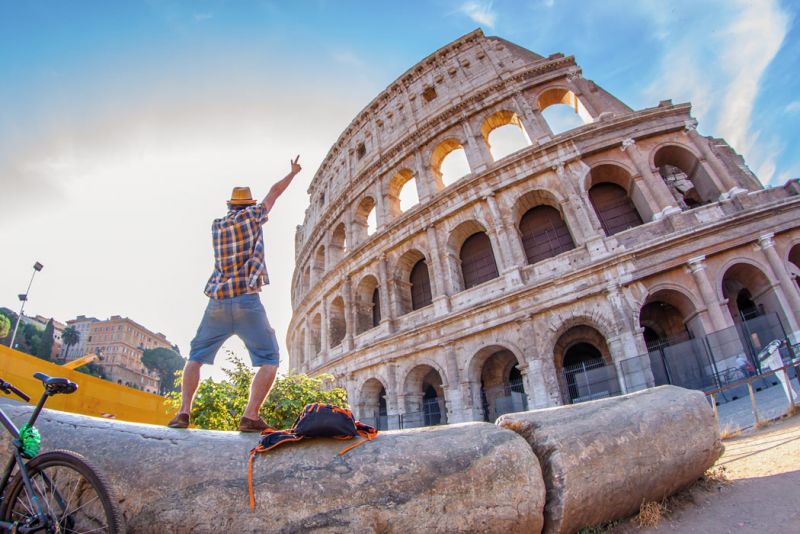 One of the most famous destinations in the world, Italy has a menu for all traveler's tastes. The mountains of Maddona di Campiglio make it to a perfect family ski trip in winter, the beaches of Capri are a must for summertime. A pizza at Michelli pizzeria in Napoli will awaken your senses and Rome just might be the perfect destination for your honeymoon. No matter the time of the year or what's the reason for your trip, Italy is a country that anyone will fall in love with and perhaps you just might of find love instead, considering Italy is the country of AMORE.
12- Explore an unknown world in the U.S Virgin Islands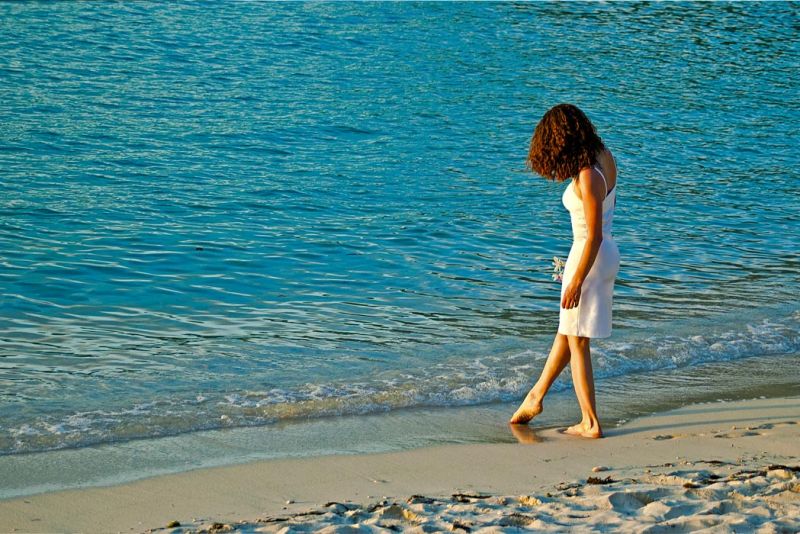 Considered the "American Caribbean Paradise" the U.S Virgin Islands is an archipelago composed of three main islands, St. Thomas (the fancy one), St. John (the romantic one) and St Croix (the quiet one). While cruising through the village of St Thomas, also known as "Rock City", It's easy to wonder if you are indeed in St Thomas and not in Monaco. With several maxi yachts docked all over the marina, St Thomas is for the ones who appreciate all the luxury that money can buy. St Johns is the smallest of the 3 islands but its natural beauty makes this a must-see to anyone who enjoys the idea of a paradise. Perfect for couples and newlyweds, this place is sure to make your time here unforgettable. St Croix is perfect for the solo traveler. Also a place with a breathtaking view, St Croix is sure to get your fix on when it comes to peace and relaxation.
13- Get Wild in South Africa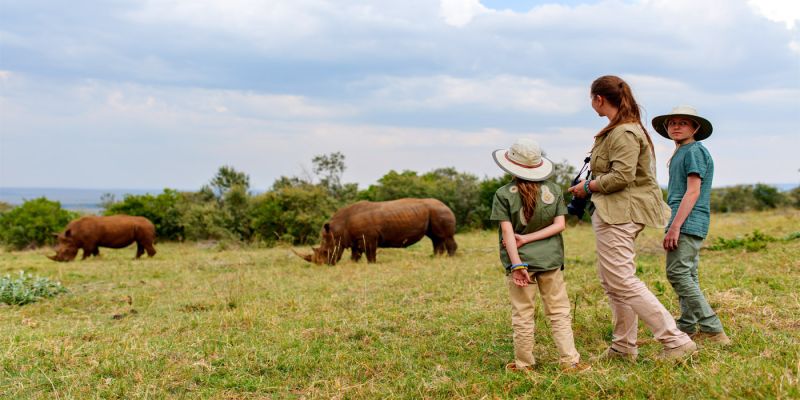 South Africa is like no other place. A combination of jungle, wilderness, and luxury South Africa has a perfect holiday for everyone. South Africa is home to one of the greatest creatures in the world, wild Lions and elephants are a common sight when taking a safari in South Africa. For the adrenaline seekers, South Africa offers a range of activities such as cage diving with grey white sharks and one of the best surfing waves in the world. If you are a penguin lover a visit to Boulders Beach is a must where thousands of penguins gather to sunbathe in the sun.
14- Get your hike on in Rwanda
Known as the land of a thousand hills, Rwanda is a hidden gem in the African continent. Home to many wild species, one of Rwanda's greatest attractions is the possibility of seeing Gorillaz in their natural habitat. For hiking enthusiasts, Rwanda is a great country to be explored on foot, Mount Bisoke the highest peak in Rwanda sits at 4,507 meters above ground, It's consisted of two days of hiking and camping with a priceless reward on top. With many other Hiking options, Rwanda is a must-see for adventures seekers
15- Time travel to Peru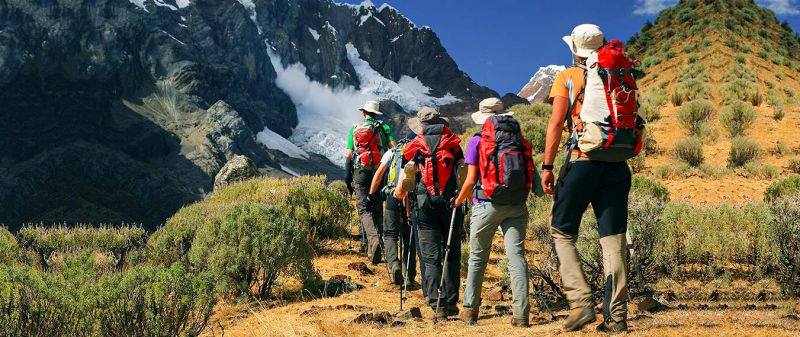 Home to the iconic Inca city of Machu Pichu, its no coincidence Peru is a famous destination among frequent travelers. With so many attractions to choose from, Like hiking the Inca trail, visiting the Islas Flotantes de Los Uros, surfing at Máncora Beach, stepping back through time at Batán Grande and sandboarding in Huacachina, Peru will sure to make it for a great destination if you are a wild-spirit kind of traveler.
16- Get tipsy in Croatia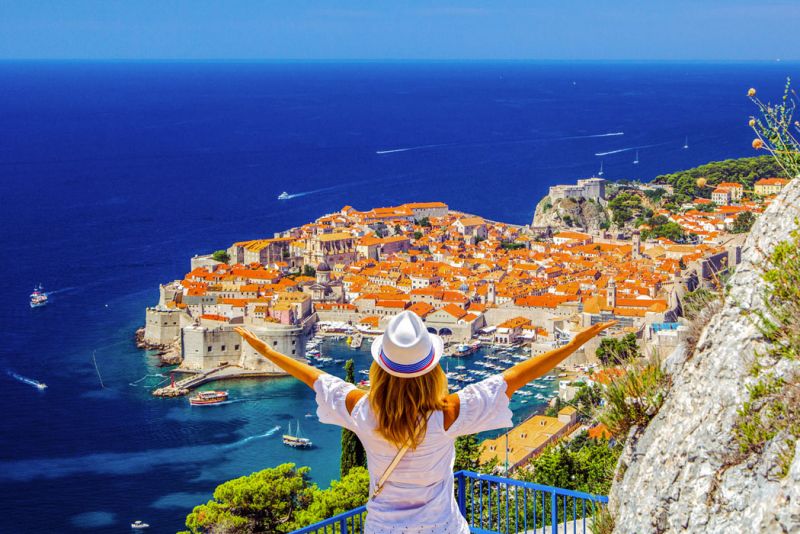 One of the greatest countries in Europe, Croatia has amazing beaches, great wine, and delicious cheese and not just for that Croatia has become one of the top destinations for tourists since its independence war in 1990. Dubrovnik is considered the darling of Croatias Tourism, thanks to its scenic medieval look. Another famous destination in Croatia is Split, where Roman Emperor Diocletian built his palace almost 1,700 years ago. Zagreb is great for its architecture and for the beautiful Krka National Park. Croatia is definitely worth a place in your bucket list.
17- Get lost in the caves of Slovenia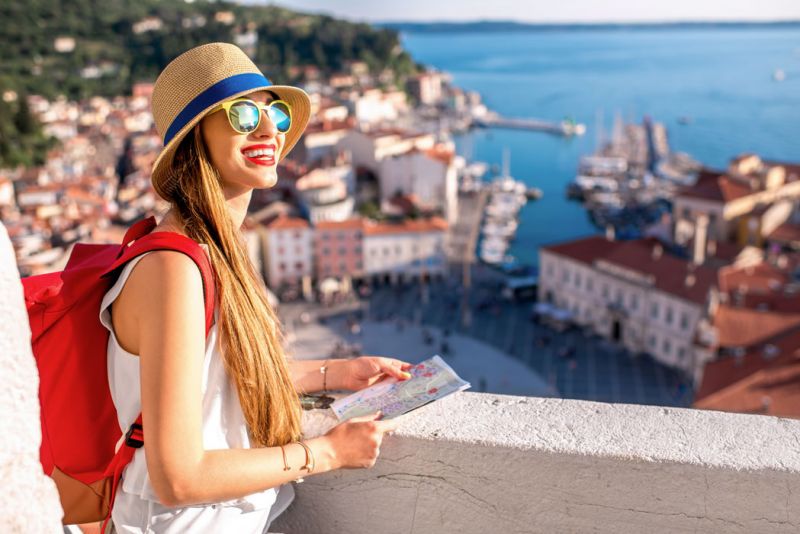 Situated between the Alps and the Adriatic sea, Slovenia is a small country but with so much to offer. Slovenia has great attractions for all seasons of the year. Slovenia has great ski resorts, amazing nature and rivers, a breathtaking coast and very friendly people. One of the most famous activities in Slovenia is cave exploring. Slovenia is home to thousands of Caves which 22 are open to the public with the most popular cave being Postojna.
Why Memphis Tours?
While you are sure considering the above places to travel in 2020, it is highly recommended you book a tour for an organized and hassle-free experience. At Memphis Tours, we make sure you make the most out of your travel, don't miss anything and cherish these moments for a lifetime.