Hold onto your hats and brace yourself for a sky-high adventure! As we're about to fly on a vertigo-inducing journey through the world's tallest skyscrapers. Rising high from the ground, skyscrapers are the most awe-inspiring structures that reflect urban sophistication. Backed up with a greater understanding of aerodynamics, there's no limit when it comes to building these futuristic edifices. They truly symbolize the belief that dreams, no matter how lofty, can become a tangible reality. From Dubai's Burj Khalifa, kissing the clouds at an astonishing 828 meters, to Tokyo's elegant Skytree, reaching for the stars at 634 meters, these architectural wonders defy gravity and human imagination. So, whether you're an adventurer seeking a bird's-eye view or simply curious about these towering giants, get ready to be amazed by the audacious feats of engineering and the jaw-dropping heights of these celestial touchpoints!
1. Burj Khalifa in Dubai, UAE (828m)

Dubai's crowning jewel and the ultimate symbol of opulence and ambition in the heart of desert metropolis. Burj Khalifa has been the world's tallest skyscraper since it was completed in 2010. Standing proudly at a height of 828 meters, Burj Khalifa is an architectural triumph that leaves the world gazing upwards in wonder. Burj Khalifa proudly holds 163 floors, 19 residential towers, 7 acres of parkland, 30,000 residences, 9 hotels, a shopping center, and a 30-acre artificial lake. This sleek and slender structure, resembling a needle reaching for the heavens, stands as a beacon of hope for the city.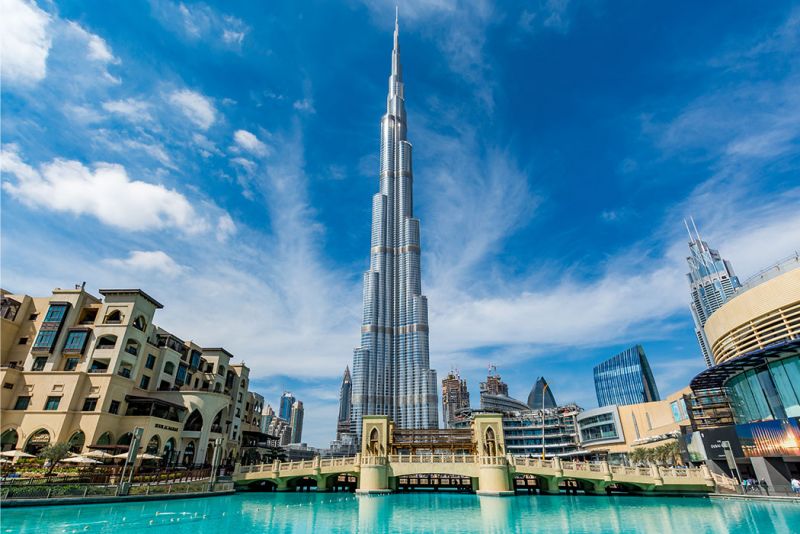 2. Merdeka 118 in Kuala Lumpur, Malaysia (678.9 m)

This towering titan is a true representation of the nation's past that holds a marvel of hope for the future. Merdeka 118 (Formerly known as KL 118, Warisan Merdeka Tower) is the tallest 118-story high tower megastructure in Malaysia and the second tallest tower in the world. With a diamond-shaped glass façade, the tower is a mixed-use structure that consists of a shopping complex, observation decks, offices, hotels, housing properties, and Marete. With each passing day, Malaysia's undying spirit "Merdeka 118", is a living proof of Malaysia's journey towards becoming a modern, vibrant, and cosmopolitan nation.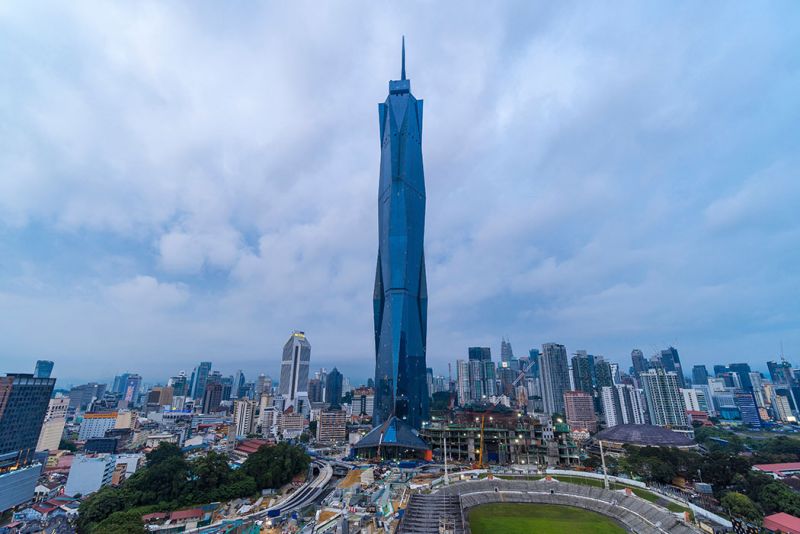 3. Shanghai Tower in Shanghai, China (632m)

The Shanghai Tower became one of the sky-hugging wonders and the tallest building in China with its completion in 2015. Standing at 632 m, it consists of 128 floors for office spaces, concert halls, and even a swimming pool. You'll be swirling amongst the stars while standing atop this enormous structure. At a head-spinning height, the Shanghai Tower also holds the joint record (with the Ping an International Finance Center) for the world's highest observation deck. This phenomenal skyscraper is a true testament to the eclectic fusion of tradition and modernity, with its significance that lies beyond the imagination of futuristic developments.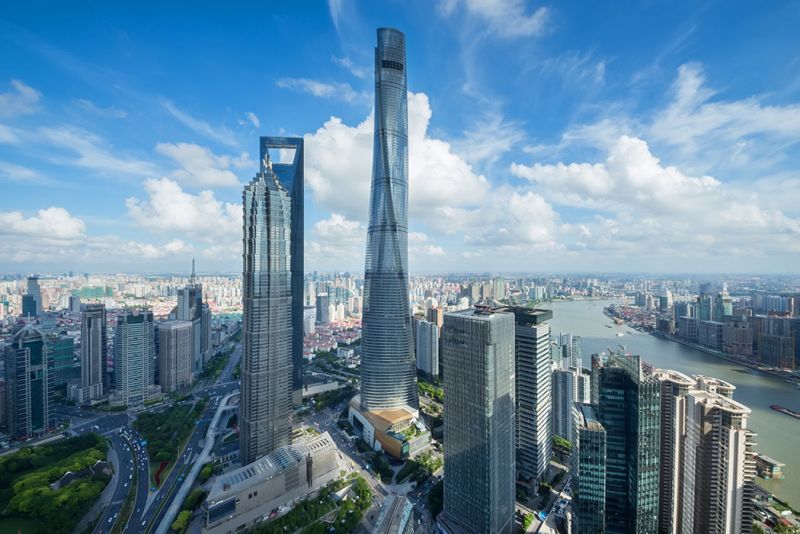 4. Abraj Al-Bait in Mecca, Saudi Arabia (601 m)

Abraj al-Bait, a sparkling skyscraper, is of great importance to the culture and society of this Islamic country. Followed by the beliefs of the local people, it stands just a few steps from the most sacred site in Islam. Abraj Al-Bait serves as a monument of faith and modernity, housing a lavish hotel, shopping mall, and prayer rooms. It is also important to consider the real star of the show "giant clock face", which gleams with LED lights, guiding millions of pilgrims to the world's largest Masjid al-Haram every year. Abraj al-Bait is standing magnificently with a true initiative to modernize the city and provide comfort to pilgrims.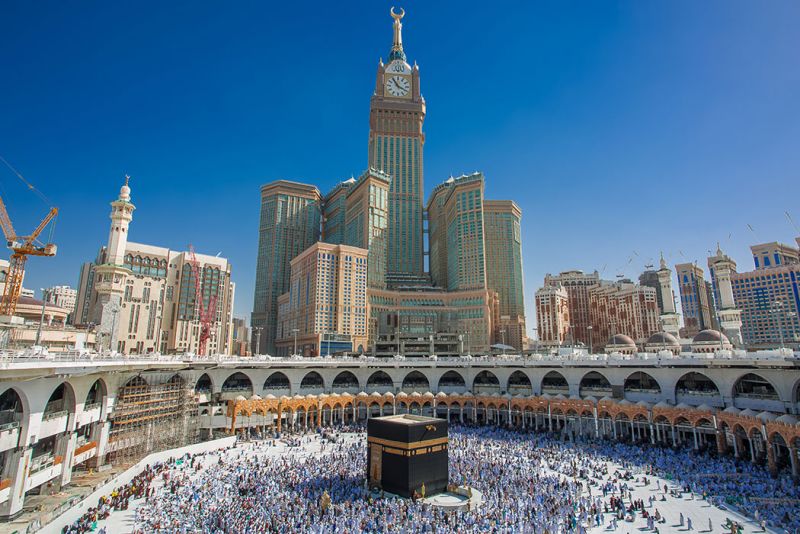 5. Tianjin CTF Finance Center in Tianjin, China (508m)

Tianjin CTF Financial Center was founded by Skidmore, Owings, and Merrill LLP in partnership with Ronald Lu & Partners. The model has a square base that tapers from the bottom up to create a polyline-shaped form. The gently curved design of the façade structure (touch mega column) provides security by controlling strong winds. The vertical stacking of floors decreases as you look higher forming a piercing-sky view. This structure is designed to provide maximum safety and protection against harsh environments (wind and seismic forces). In China, this tower is a prime example of sustainable and efficient skyscrapers with LEED Gold design.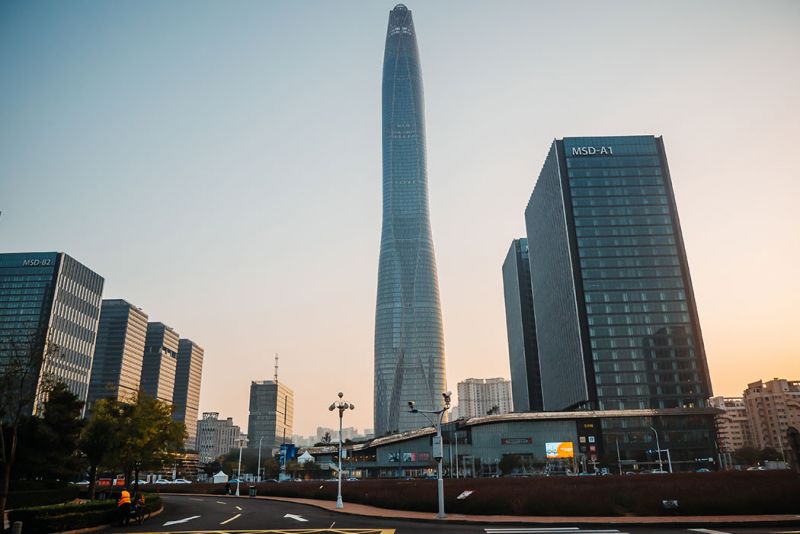 6. Tokyo Skytree in Tokyo, Japan (634m)

The Tokyo Skytree, a design wonder in the heart of Japan's capital, Tokyo, stands tall at a level of 634 meters. Enlivened by customary Japanese pagodas, it nimbly consolidates history with state-of-the-art innovation. Its latticed exterior radiates an exquisite simplicity, making a famous outline against the city's horizon. The Tokyo Skytree fills in as a telecom tower, observation deck, and a symbol of Japan's unwavering resilience. From its lofty heights, visitors are blessed to receive all-encompassing views of Tokyo's never-ending suburbia and the great Mount Fuji on sunny mornings, offering a memorable experience that catches Japan's enrapturing soul.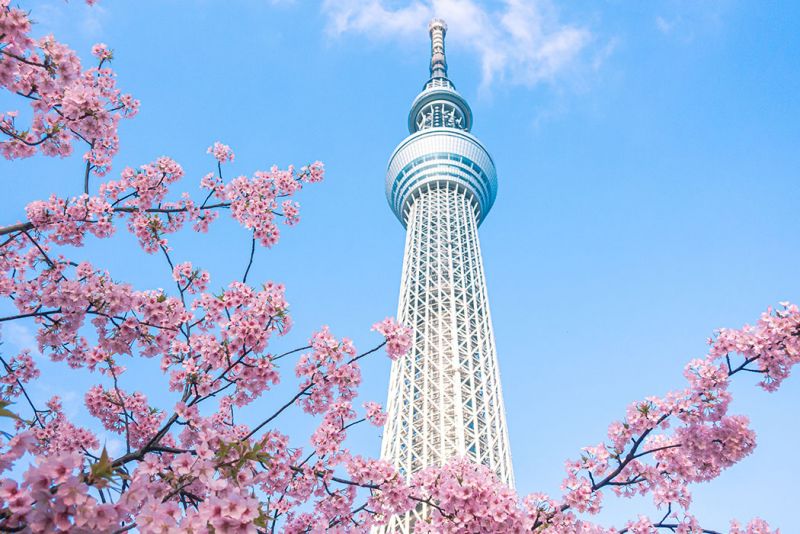 7. Taipei 101 in Taipei, Taiwan (509.2 m)

Taipei 101, a towering magnum opus in the dynamic city of Taipei, reaches a glorious height of 509.2 meters. A combination of modern architecture and traditional design, it was once the world's tallest structure. Its exceptionally stacked plan addresses the thriving and overflowing prosperity in Asian culture. Rising the bewildering levels to the observatory on the 89th floor, visitors are welcomed with stunning vistas of the city and the flaunting lavish scenes. Taipei 101's iconic New Year's Eve light show draws in observers from all sides of the globe, making it an enduring symbol of Taiwan's dynamism and progress.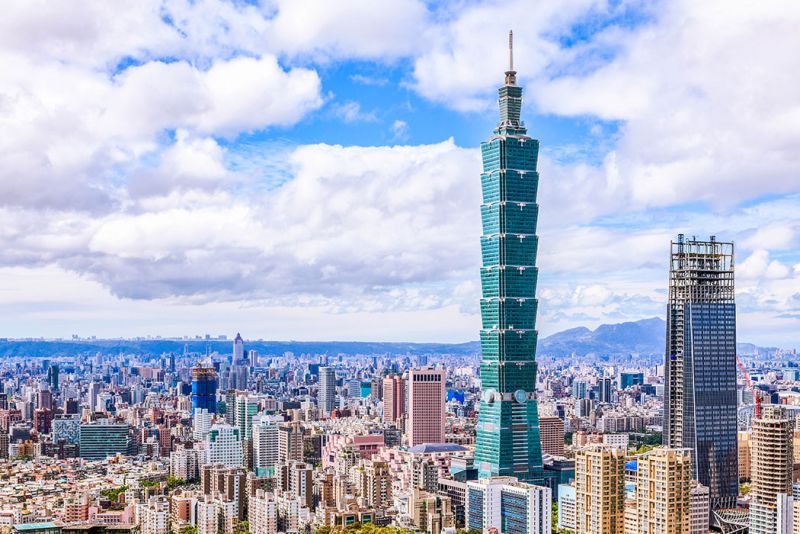 8. One World Trade Center in New York City, USA (541m)

One World Trade Center, also known as Freedom Pinnacle, is a symbol of New York City's tenacity and cohesion. It pays tribute to the original Twin Towers that were destroyed during the tragic events of 9/11 by rising to a height of 541 m. The striking design of this ray of hope, which symbolizes America's resolve to triumph over adversity, combines strength and grace. A solemn memorial to the lives lost, the National September 11 Memorial and Museum, is located at its center. One World Trade Center shines as a symbol of freedom, hope, and the unwavering spirit of the country.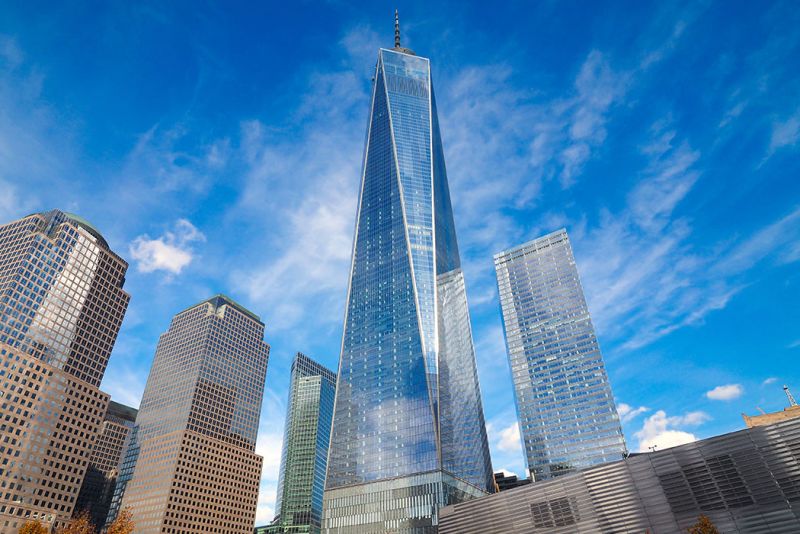 9. Ping An Finance Center in Shenzhen, China (599m)

Ping An Finance Center rises gloriously over Shenzhen, achieving a level of 599 meters. Its diamond design oozes advancement and refinement, with its shining glass veneer and smooth lines. As one of the world's tallest structures, it represents China's quick financial development and puts it on the worldwide stage. The observation deck on the 116th floor offers a stunning point of view of Shenzhen's clamoring city and the picturesque landscape reflecting culture of the locality. The Ping An Finance Center is a demonstration of China's desire and unwavering commitment to push the limits of metropolitan development.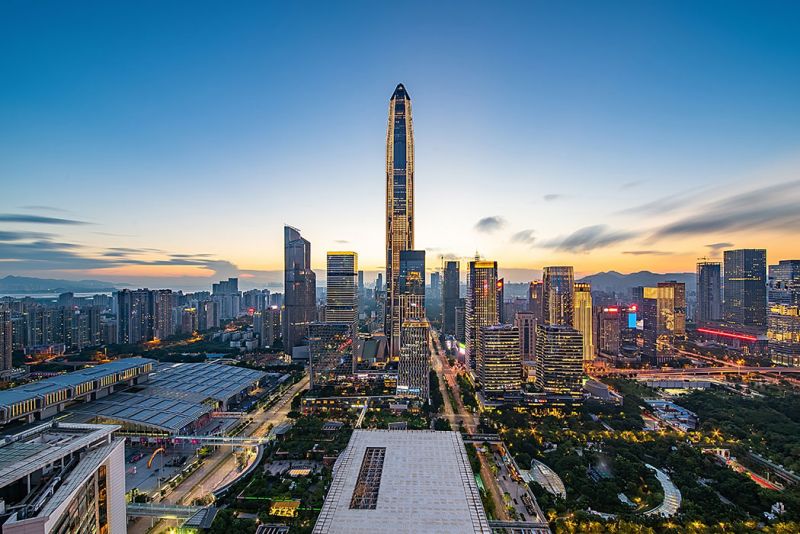 10. Lotte World Tower in Seoul, South Korea (555m)

The tallest skyscraper in South Korea is the 555-tall Lotte World Tower, which pierces the skyline of Seoul at 1,821 feet. It beautifully blends contemporary design with traditional Korean design elements, showcasing both the nation's technological prowess and rich cultural heritage. It is proof of Seoul's status as a world city because it houses an opulent hotel, an upscale shopping center, and various entertainment options. On the 118th floor of the tower, the iconic glass-bottom observation deck provides an exhilarating experience, capturing Seoul's vibrant energy and breathtaking vistas that stretch to far-off horizons.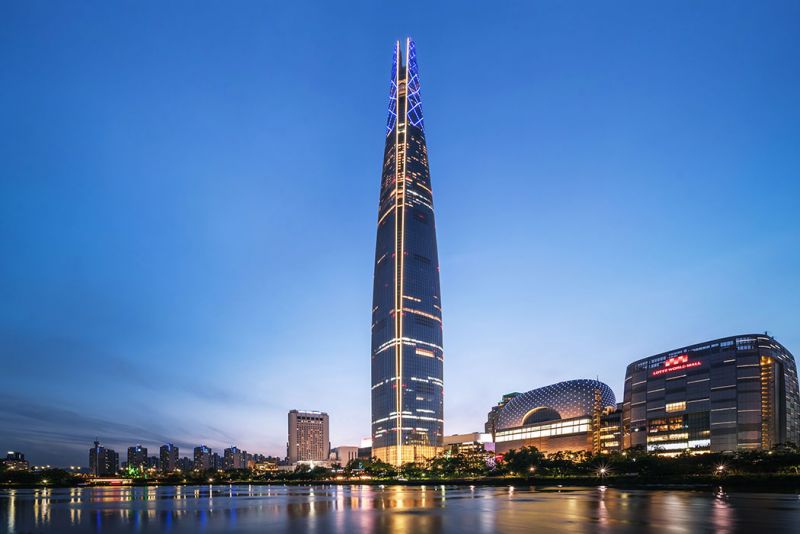 From the majestic Burj Khalifa to the graceful Taipei 101, each skyscraper has etched its name in daring feats of engineering and architectural history. These colossal structures stand as a testament to the audacity of human dreams and the indomitable spirit of progress. As they continue to reach new heights, we can only wonder what marvels the future holds. So, here's to the skyscrapers of tomorrow, where wisdom and wonder will unite once more soaring proudly towards the stratosphere!