Egypt has always held a unique allure for travelers, tantalizing with its ancient pyramids, rich history, and majestic Nile River. A land of ancient wonders and vibrant culture has long been a sought-after destination for travelers around the world. But, the question that arises -especially with the recent conflict in Gaza and Israel capturing international attention- is Egypt safe to visit? In this article we will spot the light on the current situation, giving you an overview of what the situation is like.
The Current Situation and Travel Advisory
Egypt is currently open to international travelers and continues to operate flights and package holidays as normal. It's also important to note that Egypt is not directly involved in the conflict, and the country remains a safe and welcoming haven for tourists.
Let's delve into the reasons why Egypt is a secure destination and why you should confidently explore its remarkable treasures!
1. Geographical Separation in Egypt:

Although Egypt, Gaza, and Israel share a border, they are independent areas with separate governments and security apparatuses. While the situation is undoubtedly tragic, it does not spill over into Egypt's territory. The Egyptian government has taken measures to ensure the safety of its citizens and visitors alike, maintaining a stable environment for tourism to thrive.

The majority of Egypt's major towns and tourist attractions are located far from the border with Israel and Gaza, and they continue to operate normally. Cairo, Luxor, Aswan, Hurghada, Safaga, Marsa Allam, and the Valley of the Kings are among these amazing destinations.
2. Robust Tourism Infrastructure:

Egypt boasts an exceptional tourism infrastructure that has been refined over decades to cater to the needs of millions of visitors. The country offers a well-established framework to support safe and enjoyable travel experiences. Popular tourist destinations such as Cairo, Luxor, Aswan, and Sharm El Sheikh are equipped with modern facilities and security measures to ensure the well-being of travelers.
3. Enhanced Security Measures:
Egypt prioritizes visitor safety, enforcing strict security measures at airports, tourist attractions, and major cities. Tourist police officers are visible in popular sites, giving an extra layer of safety and support. These precautions are intended to establish a safe environment in which tourists can discover Egypt's rich history and culture without worry.
4. Local Hospitality & Warmth:
The Egyptian people are one of the country's finest advantages. Egyptians are known for their warmth, hospitality, and genuine friendliness, and they welcome visitors with open arms. Regardless of external tensions, Egyptians value tourism for its cultural and economic significance. Visitors visiting Egypt can expect to be welcomed by a pleasant population, making their trip even more memorable.
5. Diverse and Captivating Experiences:
Egypt's allure lies in its diverse range of experiences. From exploring the majestic pyramids of Giza and the temples of Luxor to cruising the serene waters of the Nile River, Egypt offers a wealth of historical and natural wonders. Whether you're a history enthusiast, an adventure seeker, or a lover of cultural immersion, Egypt has something to captivate every traveler.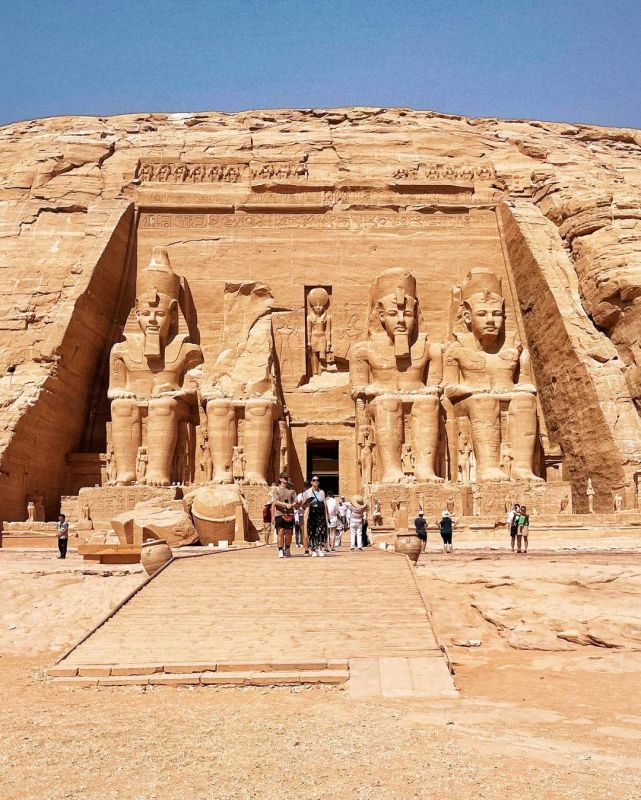 Travelers Feedback

As some People have concerns about traveling to Egypt we asked People who are traveling with Memphis Tours to Different parts of Egypt about their Journey so far; to ensure their safety.
Our Client Joe Hoffman from New Jersey along with his wife shared with us their experience so far in Egypt '' It's just a wonderful country, we've eaten great food, and the Nile River is the cleanest River I've been on in the world, and the hieroglyphics you can read for a lifetime, it is just a wonderful place to come and visit and enjoy, we've just found it just spectacular".
Another traveler also mentioned, "Everything is safe, absolutely perfect, we're comfortable. All the drives have been very safe". When asked about how they feel being in Egypt and whether they see it as a safe destination or not, travelers said " Yes, it's very enjoyable. Everyone should come because it's very safe", while another said, " Actually, I'm very impressed with the hospitality of the Egyptian people. They're friendly, courteous, and funny". In This video, you can find more of what travelers shared with us.
Why You Should Not Miss Exploring Egypt?
Egypt is a great destination that gives its visitors a spectacular chance to experience the mixture of Historical places, beaches, and local life. It has always been a place for everyone, and here is why you should travel to Egypt;
1. Touring Great Cairo:
Cairo and Giza are captivating destinations that draw tourists from around the world to witness their rich historical heritage. They offer a blend of ancient wonders and modern vibrancy. One can embark on a mesmerizing journey to explore the ancient wonders of the Pyramids in Giza, marveling at the architectural grandeur of these iconic structures. Also with the Grand Egyptian Museum opening its doors soon late 2023- early 2024, you'll truly get a vision of how marvelous Egyptian history is. When in Cairo, you don't want to miss the historic mosques and Churches, the Egyptian Museum, the Cairo Citadel, and the vibrant street life and culinary scene.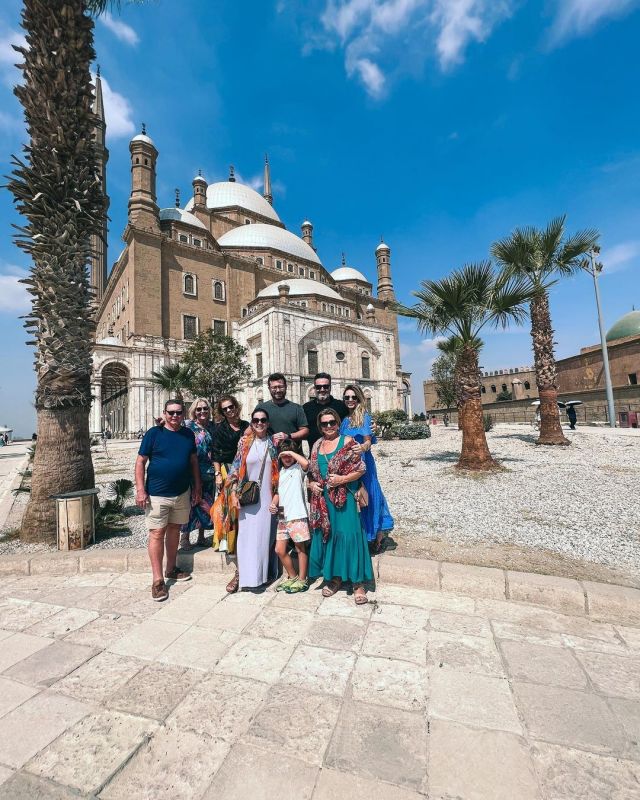 2. The Red Sea and its water adventures:
For those seeking underwater adventures, the breathtaking Red Sea is a paradise for diving enthusiasts, offering vibrant coral reefs and an abundance of marine life. To truly unwind and indulge in luxury, taking a yacht to go diving in the Red Sea is an unforgettable experience. The Red Sea offers a wide range of activities such as snorkeling and diving to explore its vibrant coral reefs and marine creatures. The coastal cities have a rich history and offer activities suited to every budget. Hurghada offers crystal-clear waters and colorful seabeds for diving. Divers can explore vibrant coral reefs teeming with colorful fish and encounter fascinating marine creatures like turtles, dolphins, and rays. The Red Sea is a paradise for diving enthusiasts and beach lovers alike.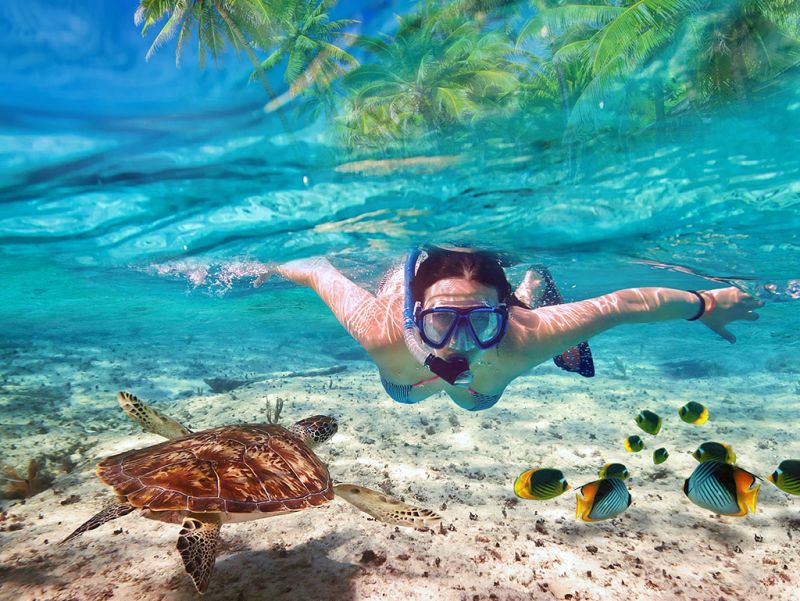 3. The magical Nile River:
A serene Nile cruise, Dahabiya cruise, or Lake Nasser cruise offers tourists a captivating journey through the enchanting landscapes of Egypt. Embarking on these cruises allows travelers to witness the awe-inspiring beauty of the ancient wonders of Luxor, Aswan, and the Valley of the Kings. The serene waters of the Nile provide a picturesque backdrop for cultural exploration. Whether it's the majestic historical sites or the tranquil natural splendor, these cruises promise unforgettable experiences for all who embark on them.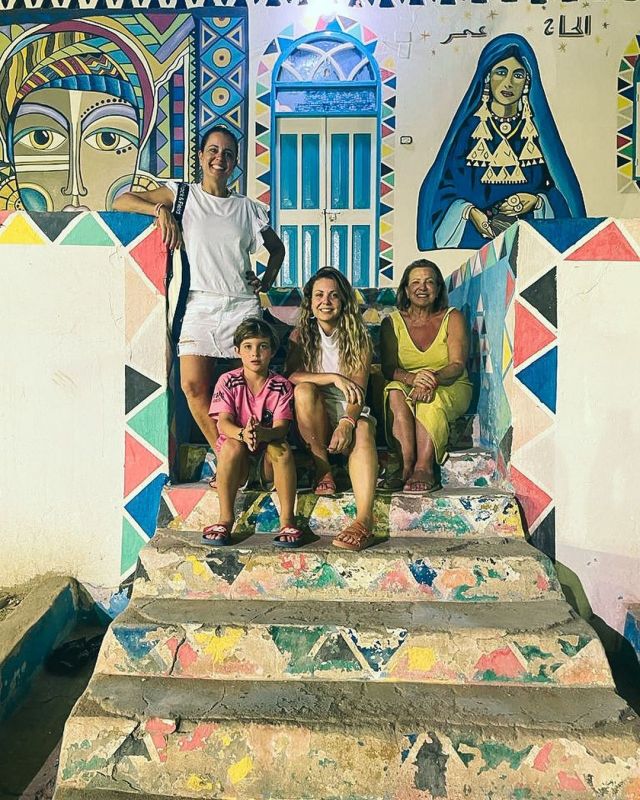 In summary, Egypt remains a safe and welcoming destination for travelers. Travelers can rest assured that their safety is a top priority for the travel agency, making their journey through Egypt an unforgettable and worry-free experience. Visitors can experience the enchanting landscapes, ancient wonders, and vibrant marine life that Egypt has to offer safely.
So, is Egypt safe to visit? Yes, with the right preparation. Now it's time to start planning your Egypt travel adventure and immerse yourself in the wonders this timeless land has to offer.
Stay Safe and Happy Travelling!