How to celebrate Christmas and New Year in Egypt?
Egypt is one of the oldest civilizations of the world that takes pride in its millennia-old history and spectacular tourist hotspots. From world-famous pyramids of Giza to ancient ruins of centuries-old temples to pristine beaches, Egypt is a melting pot of destinations with something for every traveler from across the world. For the adventurer in you, the country offers a variety of exhilarating activities like sand-boarding, snorkeling, and deep-water diving. With a wide range of variety it's a perfect destination to celebrate Christmas and welcome the New Year.
It might surprise you that Christmas in Egypt is celebrated with a truckload of enthusiasm and excitement on 7th January, unlike the rest of the world! However, the celebration on 25th December is pretty grand and enjoyed with a lot of pomp and show. And the magnificent celebration continues till New Year when the natives welcome the New Year with a fine show of firework and grand feast. Here we've master-crafted different ways on how Christmas and New Year are celebrated in Egypt.
Christmas with the Mummies
Christmas in pyramids with the dead might sound quite creepy but it's going to be a once-in-a-lifetime experience when you can spend the festive day in the Great Pyramid of Giza. Be amazed at these mysterious architectural feats that house monumental tombs of the great kings of Egypt who are believed by the natives to be God in their afterlife.
What's more? The answer: a visit here will help you explore the long-vanished world that has immaculately preserved relics depicting the lifestyle of the Egyptians who lived centuries ago. Also, walking inside through the narrow corridors admiring impeccable geometry and the enormity is going to be something completely new for you this Christmas.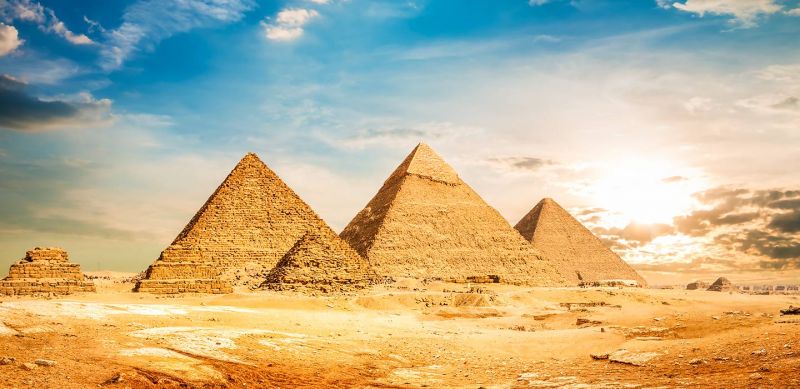 Get Thrills in the Desert
Enjoying the festive season in the desert has its own magic that can't be just put into words. You can experience the sandy Christmas instead of snowy one, a golden Christmas as a replacement for white and warm Christmas in place of a chilly one! You can bring an end to the year as well as start the year with a bang as you have experience of the exhilaration from the adrenaline-fuelling activities.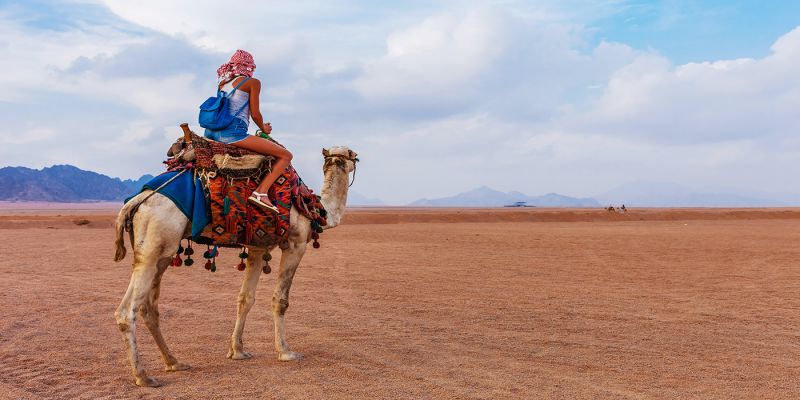 From sand-boarding to desert safari to desert biking in completely untainted and uninhabited areas of deserts, you can treat yourself to daring Christmas week or start a new year with a bang. With endless sand dunes to mount on challenge yourself as you race on the quad-bike through the Egyptian desert where the stunning golden hues will take your mind off of the the civilization for some time.
Discover Coptic Christianity in Egypt
Christmas wouldn't be Christmas without visiting the church and being a part of the mass. You will be amazed to see some of the oldest and most beautiful churches that are spread around the Egyptian street. From the church of Virgin Mary aka the Hanging church to St. George Church to Coptic Orthodox Church, you will be astounded to see churches with opulent interior and imposing exterior.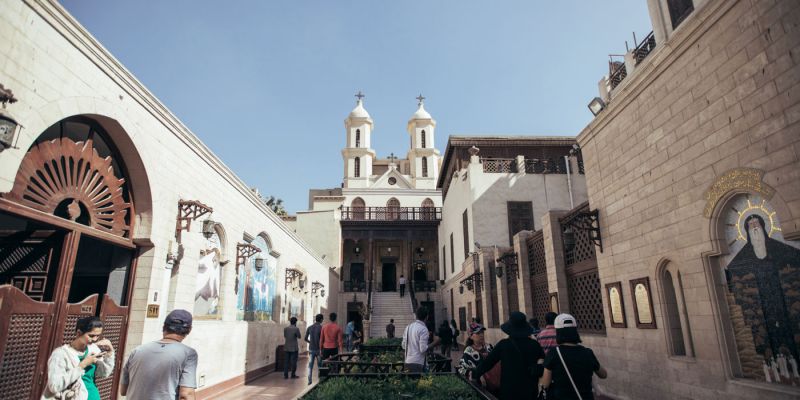 Even though Christmas is celebrated on 7th January in Egypt, the churches are well-decorated on 25th December with beautifully adorned Christmas trees, colorful ribbons, fresh wreath, and adorable mangers. You will also get to listen to the biblical story when Jesus Christ had visited Egypt after fleeing from Jerusalem. And the best part is the festive ambiance doesn't end on New Year but continues even a week after till 7th January. This is because Egyptians celebrate Coptic Christmas.
Fly up in the air this New Year
What better way would there be than to start your new year flying high up in the air completely enjoying the serenity and tranquility Egypt has to offer. Set off early in the morning to witness the glorious sight of the sunrise that will instantly take your breath away.
What's more? The answer: the aerial view of the Valley of the Kings is the answer why Luxor in Egypt is one of the trending destinations to hover high and low on a thrilling hot air balloon. From ancient Egyptian temples and relics to the noble burial grounds of Pharaohs to the little-seen view of Nile River with the rural landscape, escape the swarming crowd as you begin your New Year with a great morning, that too in the company of your beloved ones!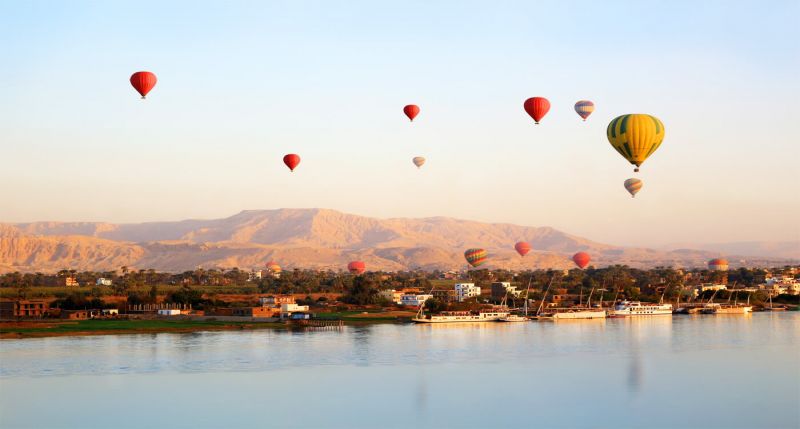 Fine Dine to satisfy your appetite
The natives of Egypt understand Christmas and New Year are never complete without savoring sumptuous dinner with your family members. Therefore in order to enjoy the celebrations to their fullest, you should make reservations at restaurants that will serve you with the best Christmas meal of your life.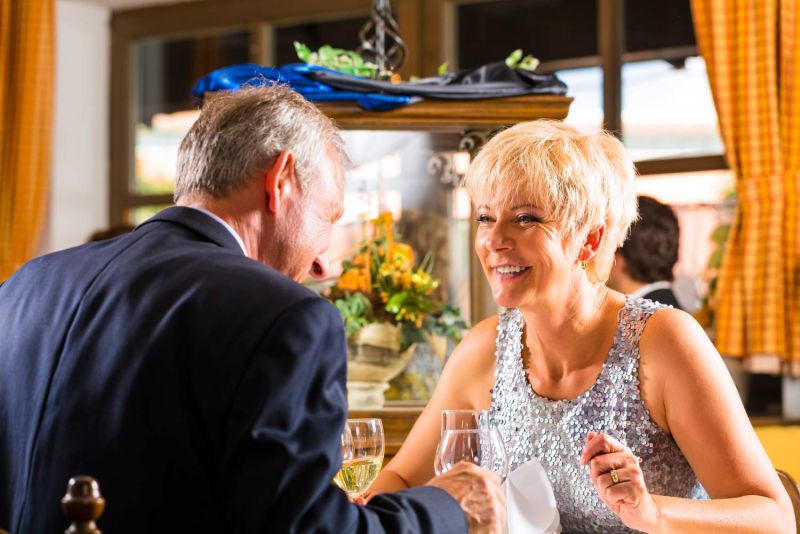 Keep your joyous spirit at its pinnacle as you devour a fabulous dinner at Cairo Marriot that proffers its visitors with an exclusively curated meal complete with fresh lobster, duck foie gras and salmon soufflé complemented with a glass of top-notch Champagne Sabayon.
Happy travelling!
Memphis Tours was established as a family business in 1955. The company was a pioneer in Egyptian tourism, operating shore excursions for the largest clients in Egypt, including P&O Cruises, Princess Cruises, and the British, French & American navies from 1955 through 1996.
Now we are serving our guests who are traveling to other destinations like India, Jordan, Dubai, Oman, Turkey, Morocco, Greece, Spain and Africa by more than 300 Employee - increasing annually - with a variety of culture, experience & gender. Those employees deliver a high-quality service to the smallest details for more than 20000 guests with Memphis Tours all over the world.