Turkey is an amazing place to spend a vacation since there are a huge number of spots to discover here. Every place here has something exceptional waiting for you. Here are a few shopping places where you will find some of the famous things to buy in Turkey.
Best places for shopping in Turkey:
Mall of Istanbul
Grand Bazaar
Bagdat Street
Arasta Bazaar
Spice Bazaar
Kemeralti Market
Nişantaşı Shopping Center
İstiklal Caddesi
Sahaflar Bazaar
Copper-smiths Market
Fatih Çarşamba Market
Ortaköy Market
Akmerkez
Nuruosmaniye Caddesi
Best places for shopping in Turkey:
Mall of Istanbul
Mall of Istanbul is one of the famous markets in the city of Istanbul, and it has gained its great importance from being located within the historical places of the city. The most famous market in Turkey, as this market includes a great variation of stores, it contains many companies exporting ready-made products abroad, it also offers to the tourists in Turkey ready-made clothes, hand-made textiles, children's clothes, and wedding clothes, and it also has an abundance of Women's clothing, in addition to bags, shoes and leather clothing!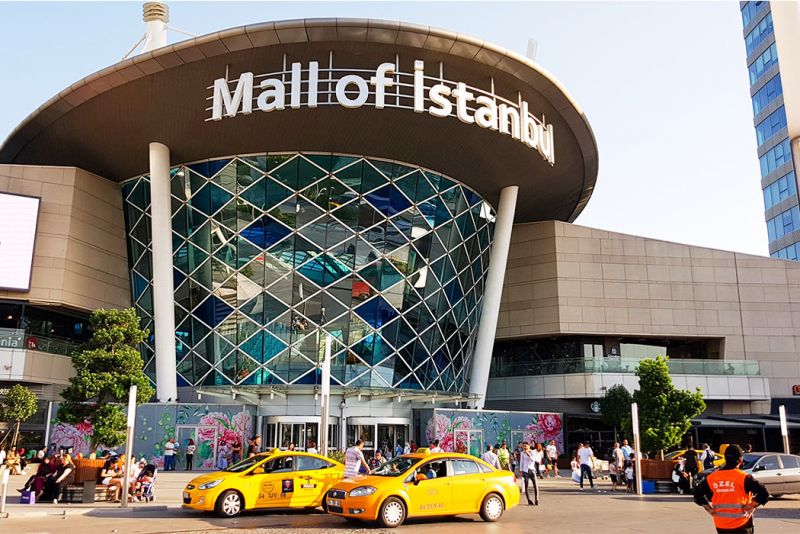 The Grand Bazaar in Istanbul is one of the best and most popular markets in Istanbul. It was built in the middle of the 14th century by order of Sultan Mehmed II (Al-Fateh) in the year 1461 AD, and it took about four years to build, then Sultan Suleiman the Magnificent expanded the market in the sixteenth century, which made it popular locally and globally, in addition to its ancient history dating back to two and a half centuries, and the artistic design that was based on it. The market is an important factor in digging it into the memory of Istanbul and its visitors.
In addition to the diverse clothing, exquisite home-made textiles, various products, and famous Turkish carpets, it also contains fine silver and gold works, distinctive watches, precious stones, copper works, ancient coins, and much more.
Shopping in Bagdat Street - Istanbul
Of course, you are now looking for luxury shopping in Turkey. Shopping in Badgat street is one of the most memorable activities you can do! This street is 9 km long and has a great variety of shopping malls, shops, and restaurants. If you already have a plan or not, you absolutely will need to go shopping in Bagdat street when you are in Turkey. This street will offer you an exceptional shopping experience with its unique items inspired by this amazing shopping destination in Turkey! You will see new styles and unique clothes, fancy jewelry, exquisite sculptures, paintings, and trendy glassware. Once you're done shopping in Turkey's Bagdat Street take a rest and get your unique turkey coffee.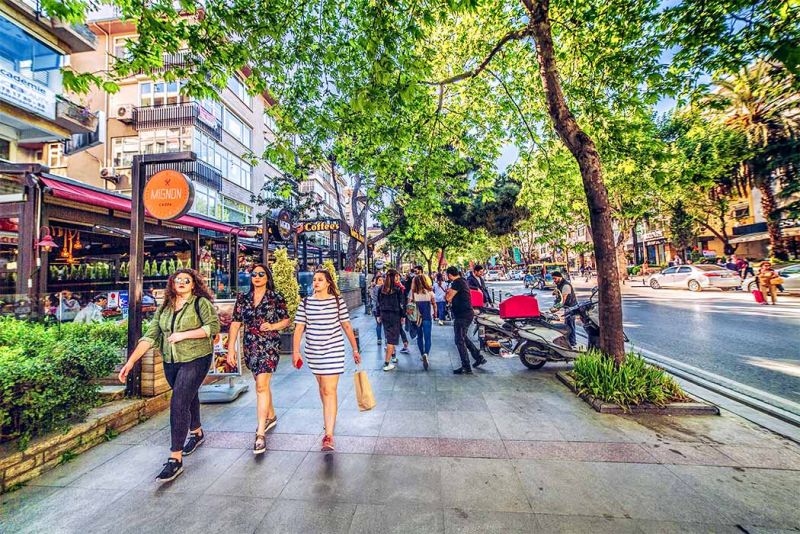 Spice Bazaar
Do you ever hear about spices from the Spice Bazaar in Turkey? The Spice Bazaar is one of the best things to shop and try in Turkey. This place was constructed in 1660. Today, it's a big commercial expanse with shops selling Egyptian and domestic spices, and of course, all of us admire Egyptian spices. Spice Market is additionally a short distance from the Grand Bazaar. So, once you're done buying souvenirs and gifts at the Grand Bazaar, you'd possibly want to get your hands on the style of the exotic spices, dry fruits, nuts, virgin olive oil, coffee, and Turkish delights from the Spice Bazaar.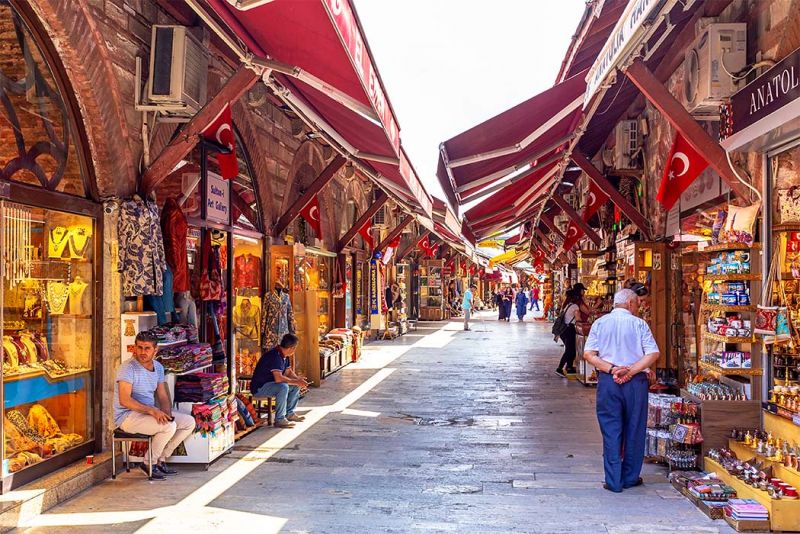 Kemeralti Market
Now we are going to take you to one of the oldest markets in Turkey! Kemeralti market has a lot of exclusive things to shop for when you tour Turkey, Kemeralti Bazaar is located in Izmir, this market was built 400 years ago! and it's famous for its antique shops and of course its famous pickles!

Nişantaşı store
Interested in Fashion and famous brands? Nişantaşı mall is one of the luxurious shopping centers in Turkey. It will surprise you with the big variety of famous fashion brands, also it has a lot of famous restaurants that offer really delicious and unique food creations.
İstiklal Caddesi
İstiklal Caddesi is one of the unique experiences you would have in the streets of Turkey, its famous for its unique shape and architecture, a long stretched street full of shops, restaurants, cafes, cinemas, and much more. The best attractions you can see in İstiklal Caddesi is Mekan Galata Mevlevi Whirling Dervish House and Museum, the famous Flower Passage, The Atlas Arcade, and Saray Muhallebicisi Turkish restaurant.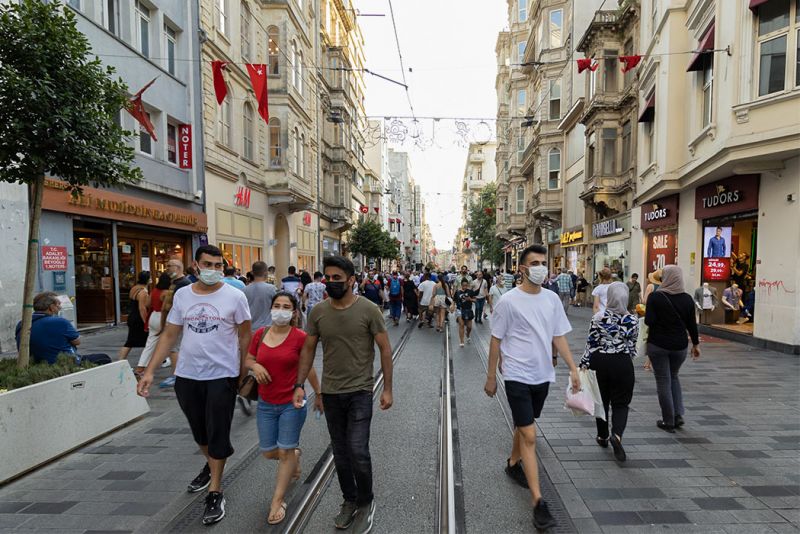 Fatih Çarşamba Market
A visit to the Fatih Çarsamba Market is an opportunity to experience the amazing spirit of Turkey, you'll find all varieties of things to do and taste from fresh bakery to affordable brands and clothes. You will feel the real life of Turkey in this amazing market.
Ortaköy Market

When you are in Turkey for the sake of shopping, you need to visit Ortakoy Bazaar. This market was built in the 17th century and is famous for its high-end branded products, so If you have an interest in shopping fancy fashion brands, just go forward to the Ortakoy market.
Akmerkez Market
It's one of the first shopping malls in Istanbul, it was built in 1993. Akmerkez is located in the middle of Istanbul, you can reach it by a max of 15 min from the nearest subway station, this market. You can find a wide selection of shops and restaurants, also this market is considered one of the simplest malls in the city. Don't miss to visit the Akmerkez market!
Nuruosmaniye Caddesi
It's located in front of the Grand Bazaar district, facing one of the best places in Istanbul. The Nuruosmaniye Caddesi was built between 1748 and 1755 and the opening ceremony took place in 1955, it was designed according to Ottoman imperial style.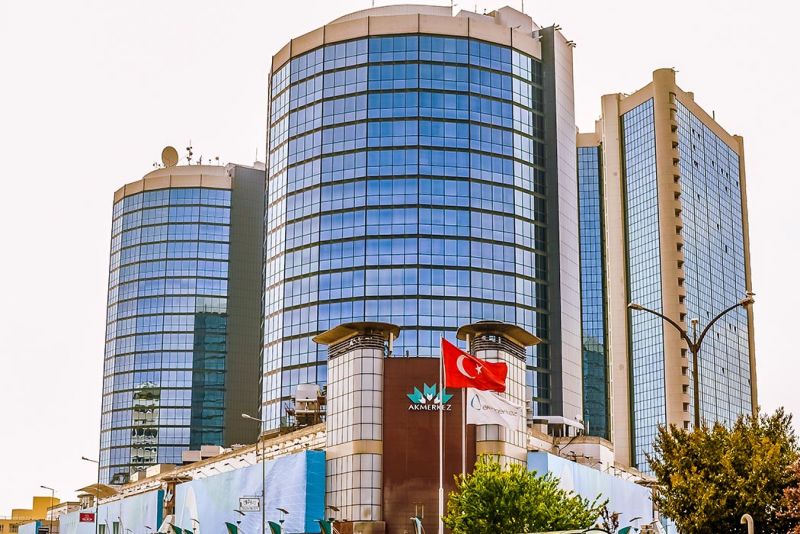 Upon your return from Turkey, you will bring back amazing experiences and unforgettable memories along with splendid souvenirs. Hence, keep it in mind to go and check our Turkey travel package that gives you the flexibility to explore the best places to shop in the country.