Pumpkin Kisses and Harvest Wishes! October calls for all adventure lovers looking for a magical blend of picturesque landscapes and "spooky" surprises. With trick-or-treat times, clear skies and cool nights are ready to welcome you with open arms. Whether you're planning an adventurous trip or a laid-back one, this weather opens your door to numerous wanderlust places. But what are some preferable places one can choose to visit in October? Relax, we got you! In this guide, we'll guide you through the 12 best places to wander while you have some warm autumn treats. So, as the golden leaves fall, let's plan a vacation full of promising cozy days!
1. Greece
Greece is an ethnic combination of pristine mountains and golden sand beaches reflecting historical significance. October is an ideal time to visit the Greek islands, like Santorini, Corfu, Mykonos, and Kefalonia (Argostoli). Take a stroll through the winding alleys and have a serene sunset time by the waters. Greece is full of architectural wonders. So, don't forget to visit sites like Athena's House, Parthenon, Meteora, Theatre of Dionysus, Temple of Diana, and Monemvasia Fortress. One can also take a hike to Mount Olympus or Skaros Rock.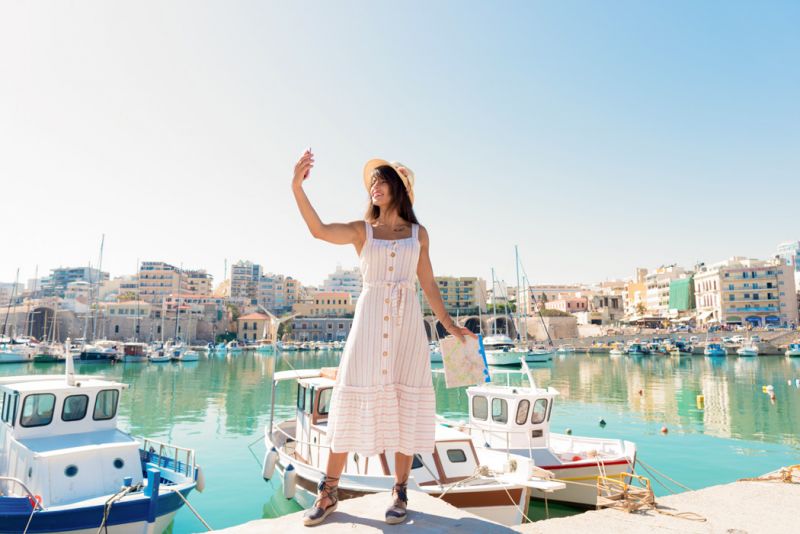 2. Egypt
Welcome to the land of pyramids! Egypt begins to cool off in the month of October, making it an ideal time for an exhilarating trip. Board on the river cruise on the Nile, catch some water sports in the cool waters of the Red Sea like snorkeling and scuba diving, and explore the Western Desert. Some of the happenings of the festival in October include the Abu Simbel Sun Festival, Siyaha Festival, and Moulid of Sayyid Al-Badawi. You can also roam around some iconic locations like Sahl Hasheesh, Hurghada, Khan El Khalili Bazaar, and Cairo Citadel.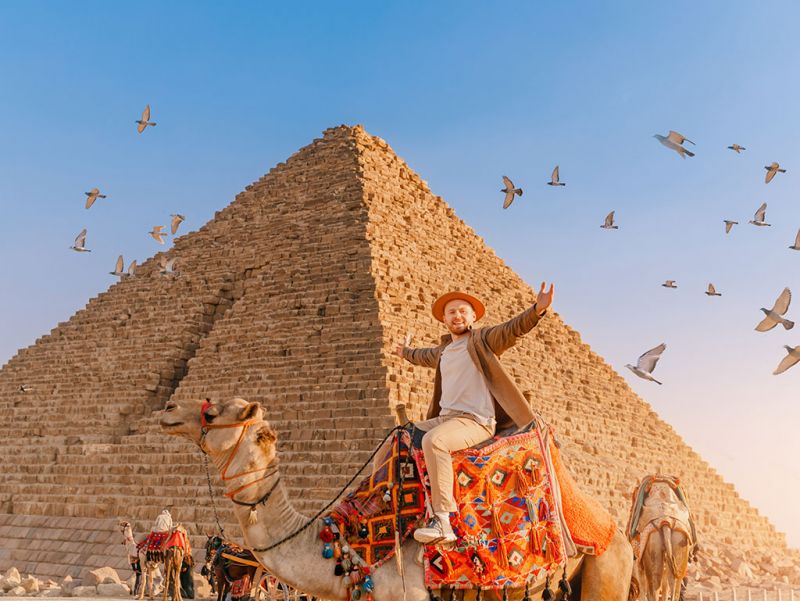 3. Hawaii
October is known as "shoulder season" in Hawaii and for a good reason. From exquisite vibes to adventurous water activities, a summer-packed trip without the actual summer crowd. Being the favorite for water babies, catch some paradise beauty on Waikiki Beach, Oahu's pair of islets, Maui's mandatory sunset spot, the black-sand beauty of Punalu'u Beach, and snorkeling in the Pupukea Beach Park. The best islands to have fun along with culture, sunsets, and festivals are Honolulu and Maui. And on top of all, visiting in October means you're lucky to witness the "Taste Our Love for the Land" Annual Hawaii Food & Wine Festival to do lots of cuisine sampling in a lively atmosphere.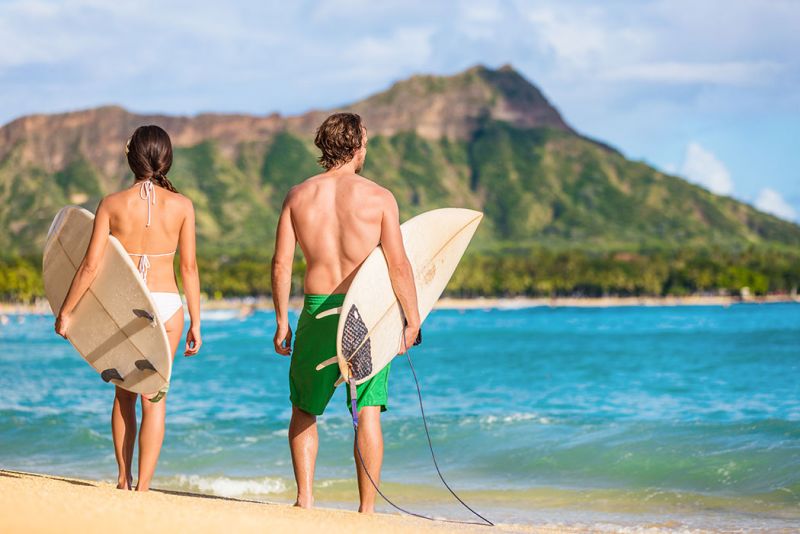 4. Turkey
Let's visit the "Land Of Aladdin"! Turkey is a magical destination ranging from glittering cities to quiet countryside. Start your paradise journey with its hot air balloon ride in the Fairy tale land "Cappadocia" during October. Then hop to "Konya" to experience a mix of traditional & contemporary vibes and the cotton castle "Pamukkale" to indulge in its bright travertine terraces and hot water springs. If you're looking for a relaxing and sun-soaking site then head to Kekova Islands, surrounded by turquoise waters and a lush green environment.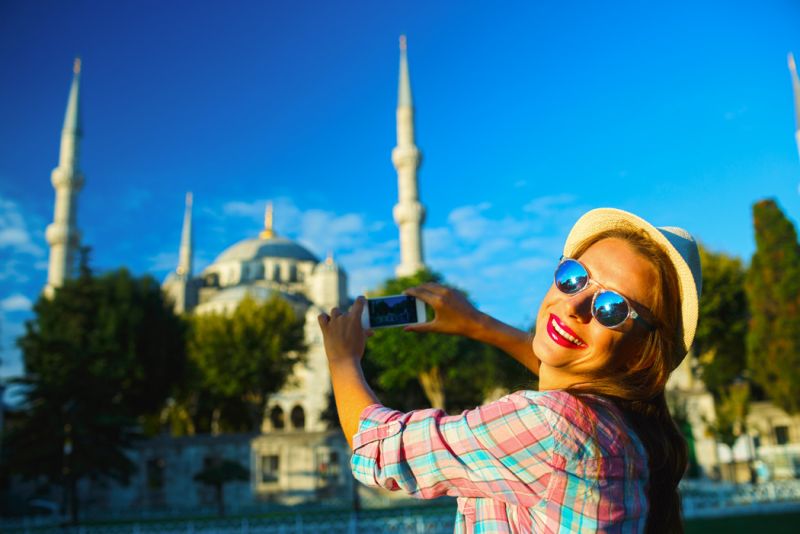 5. Bhutan
With beautiful mountains and peaceful monasteries, Bhutan is a dreamy place filled with adventure and peace. Get ready to discover golden ancient monasteries of Bhutan like Taktsang Monastery, Kyichu Lhakhang Monastery, Cheri Monastery, Tango Monastery, and Kurjey Lhakhang Monastery to feel pure bliss. Home to multiple mountain ranges, visit Phobjikha Valley, Punakha Valley, Paro Valley, Haa Valley, and Thimphu Valley in Bhutan to have an unperturbed and rejuvenating holiday. With fluttering prayer flags and happy faces, complete your trip with the national dish of Bhutan "Ema Datshi".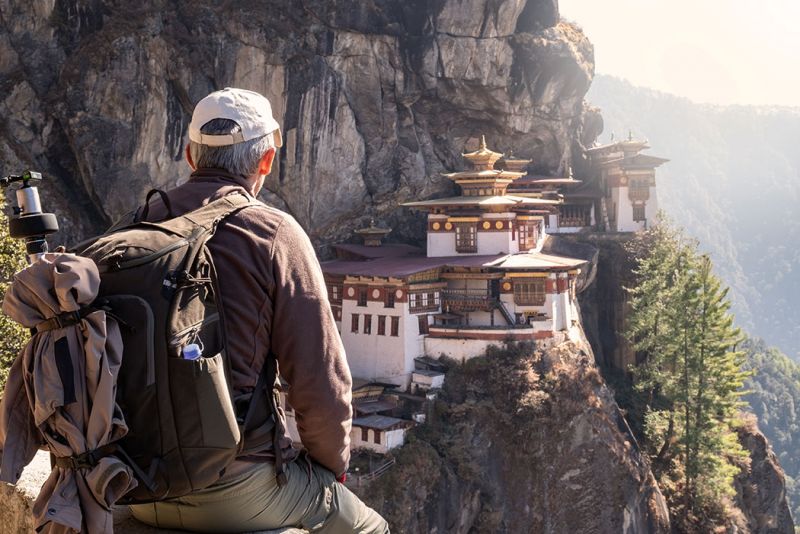 6. Morocco
With clement weather all over, Morocco is at its best in October. Take a trek to the High Atlas and experience breathtaking views of the summit of Mount Jebel Toubkal. Enjoy a little apple harvesting at the top. Although one may face some clouds, pat your heart and make a visit to coastal areas including Essaouira, Tangier, and picturesque southern destinations like Agadir, Sidi Ifni, or Dakhla. If you want to immerse yourself in the cultural heritage of Morocco locals, take part in October festivals like Erfoud Date Festival, Taragalte Festival, and the MOGA Electronic Music Festival.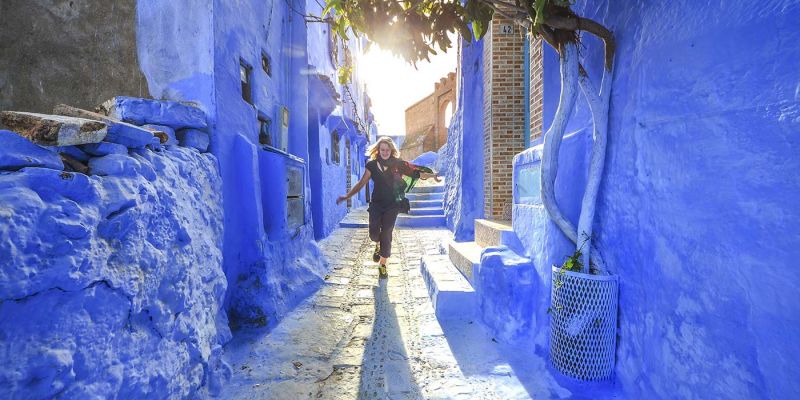 7. Taipei
With clear blue skies and warm pleasant days, the gorgeous Taipei eases up in October. You can start your journey with its hiking season by climbing adventurous day hikes to Elephant Mountain, Teapot Mountain, Pingxi Crags, and Caoling Old Trail. Then take an exploring walking trail to neighborhoods like Ximending, Dadaocheng, Yongkang Street, and Gongguan District. You can do local shopping and taste local cuisines in these vibrant places. Finally, to give your trip a cultural and architectural touch, visit Chiang Kai-shek Memorial Hall, Dalongdong Baoan Temple, and National Palace Museum.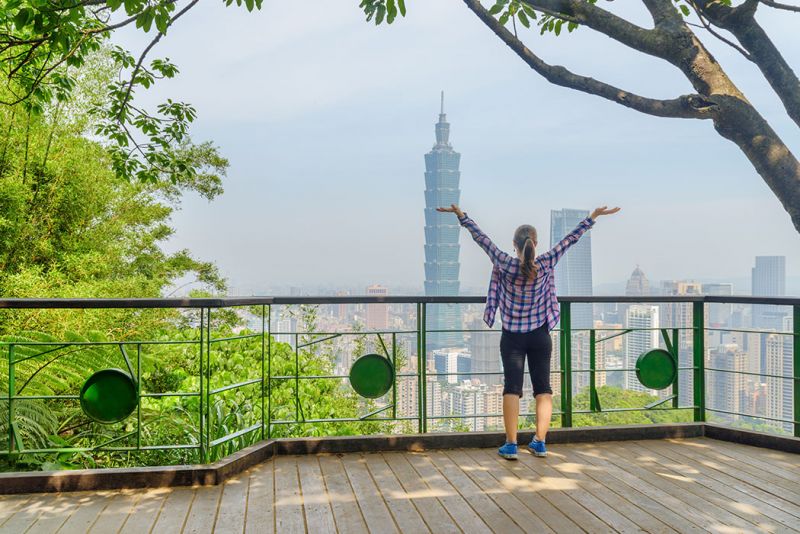 8. Rome
Rome, also known as "The Eternal City", flaunts its artistic history, cultural influences, and culinary tradition. Admiring the colors of Autumn, start your journey with its architectural wonders including Pantheon, Roman Colosseum, St. Peter's Basilica, Castel Sant'Angelo, and Trajan's Column. Then walk down to the cobbled streets and quaint houses of Trastevere Neighbourhood. You can spend the rest of the days experiencing tales of the Tuscany day trip, the Rome night tour, the Angels & Demons Tour, and Rome Food Tour. Make sure you don't miss the heavenly indulgence of white truffle (season's special) sprinkled on pasta delicacy.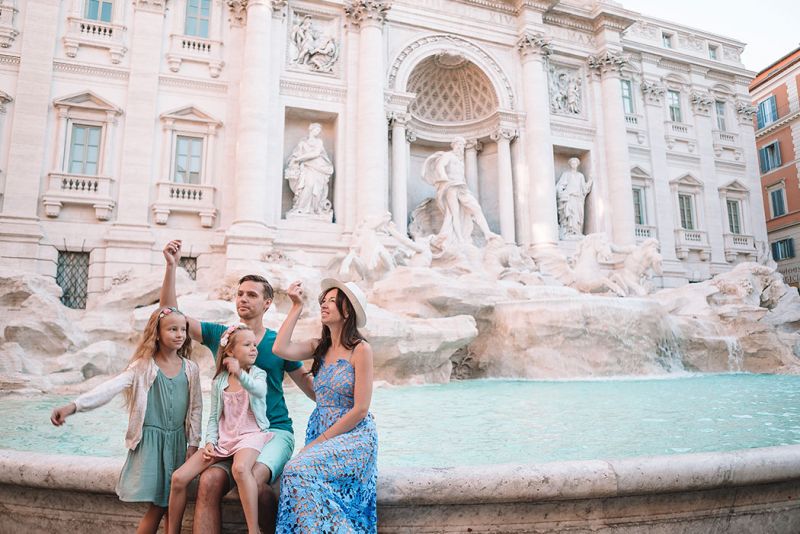 9. Dubai
When we hear of "Dubai'', our bucket list is filled with shopping luxuries, innovations like sky-piercing buildings, and the beauties of sand beaches. With pleasant weather in Dubai, you can do numerous thrilling activities like desert safari, sandboarding, and water sports at parks like Wild Wadi. And how can one miss the majestic "Burj Khalifa" when in Dubai? Plan your visit during sunrise or sunset to absorb some panoramic views of the sun-kissed skyline. Some of the best places in Dubai to visit in October include Dubai Mall, Dubai Aquarium & Underwater Zoo, Dubai Miracle Garden, Dubai Frame, and the Dhow Cruise.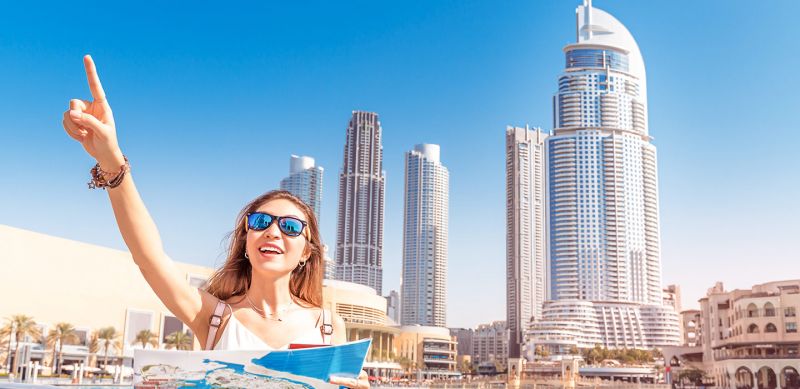 10. Mauritius
Mauritius blooms in October! Also known as the second heaven, planning your trip to Mauritius will leave you spellbound with idyllic memories of happiness. Each part of Mauritius will offer you awe-inspiring experiences like Chamarel village (Chamarel waterfall and seven colored earth), Black River Gorges (viewpoint of Alexandra waterfalls), Grand Bassin (the sacred lake and Hindu temple), Shiva Statue, Eureka House, Tamarin Beach (black sand beach). For nature admirers, La Vanille Nature Park, Pamplemousses Botanical Gardens, and Black River Gorges National Park will let you explore their exotic flowers, colorful birds, and the giant Aldabra tortoises.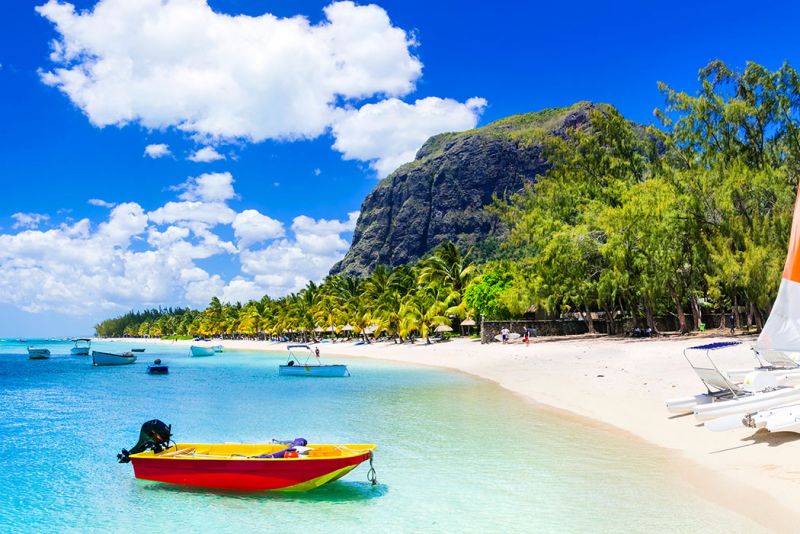 11. Philippines
Want to have an exotic vacation full of surreal views of the white sand beaches and crystal clear waters? Then a trip to the Philippines is all you need! Experience its best islands including Siargao Island, Coron Island, Malapascua Island, and Camiguin Island. Here you can do many water activities including kayaking and snorkeling or just enjoy a drink with the views of powdery beaches and glorious sunsets. Chocolate Hills, Vigan, Batad Rice Terraces, and Cebu City are some of the other places including hilly terrains and bustling cities, you must visit in the Philippines.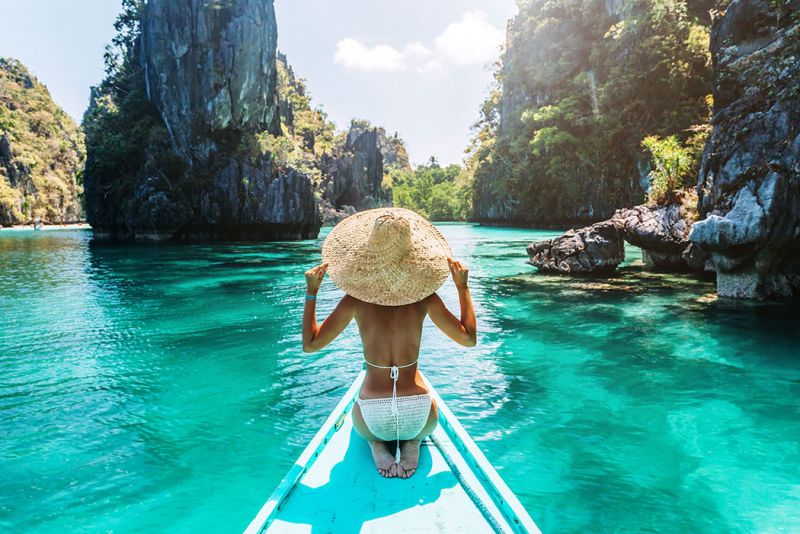 12. Seychelles
A place where endless views of the blue sky meet with some calm beach shores! Once you land in Seychelles, hop on to Mahe Island Tour, Fishing Charter Tour, and the Fish Dinner & Cultural Night to know the vibe of rustic local culture. The Seychelles fish will satisfy your hunger palates whereas sites like the capital Victoria, Jardin du Roi, and Sir Selwyn Clarke " a local market" will give you a traditional touch. Do visit the Morne Seychellois National Park and Mont Fleuri (Victoria) to know the flora and fauna. One can also enjoy water activities like scuba diving and snorkeling to have an exciting trip.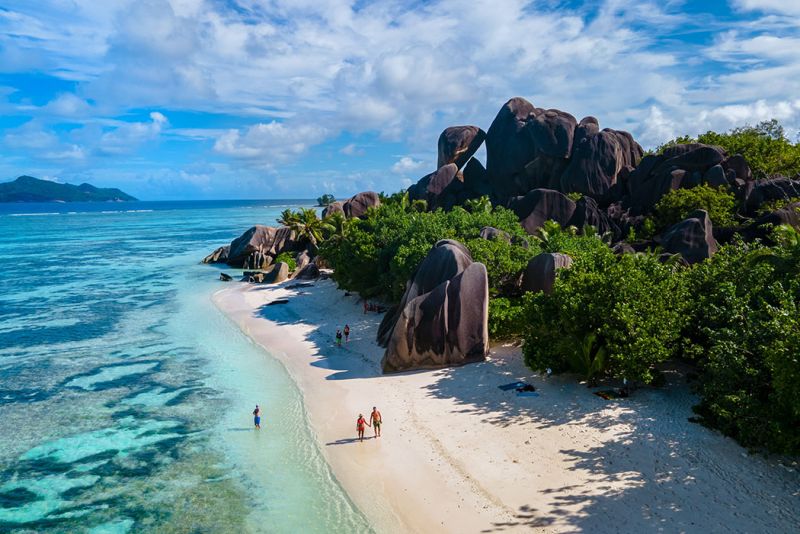 Whether you're a leaf-peeping enthusiast, a Halloween aficionado, or just someone in need of a memorable getaway, these 12 places have something extraordinary to offer. From Fairy tale rides of"Cappadocia" to sunset beachy vibes of "Greece", October's travel opportunities are truly a treat! So, before the winter chills set in, grab your cozy stuff and savor the mesmerizing views of Autumn's splendor. Happy Fallin' for October!