Museums are one-of-a-kind places wherever they exist. Not only are they essential for examining history and preserving history and human life; they are also enjoyable and have tons of unique activities. Guess what? There is a museum for almost anything you can imagine. How cool is that?
Open-air museums have this thrill that makes them intriguing. They are distinct from traditional museums because their collections and art are displayed outside. Open-air museums have everything from cultural and artistic pieces to works that adore history and heritage. They show the spiritual and social backstories of the location and its people. They have become popular tourist attractions, particularly folk villages, live art, or cultural gems.
If you're wondering,
What are Open Air Museums?
Open-air museums are a subsect of museums that displays collections of buildings, artifacts, and more outside. It is also known as a building museum or a folk museum.
Now that's settled, open-air museums are great if you're looking for a new spice to sightseeing. Here are some of the best Open-Air Museums worldwide for your visiting and pleasure. Maybe there's one in your city. Keep reading to find out!
Luxor, Egypt
Yes. Egypt has much more to offer than its pyramids. The city of Luxor has several breathtaking sights to confirm this. It homes the Karnak Temple, Luxor Temple, and some of the most popular open-air museums worldwide.
These temples have well-preserved remains of monumental Egyptian temples that visitors can feast their eyes on. From murals and pillars to the royal funeral chambers of past pharaohs, to the Egyptian Necropolis - where the Valley of Kings and Queens, - all in its territory. The whole of Luxor is premium Open-Air Museum material.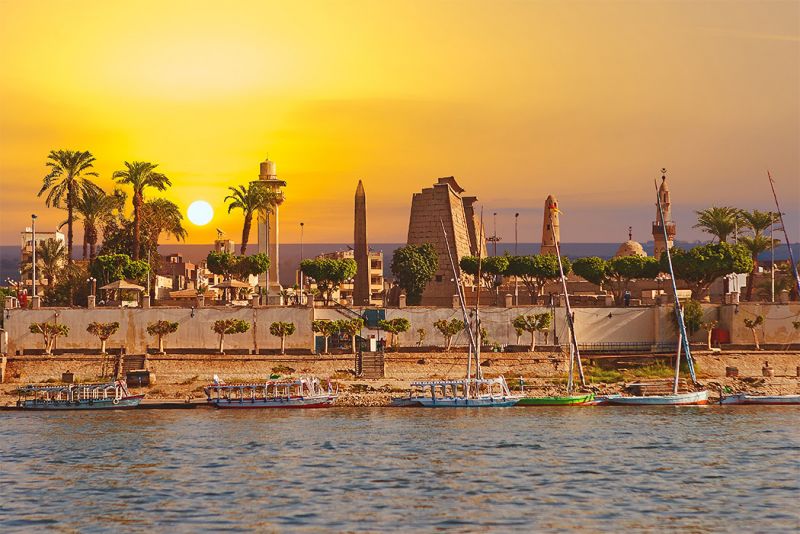 Storm King Art Center, New York
Storm King is one of the world's leading outdoor art centers, located just an hour and a half north of New York City up the Hudson River. The 500-acre estate contains over 100 works designed by leading contemporary artists.
What began as a museum for local artists has evolved into a massive open-air museum with commissioned works, donations, and site-specific pieces by well-known local and international artists. It now houses one of the largest outdoor sculptures in the US.
During the summer months, visitors can unwind with a free morning yoga class (and beat the crowds) while admiring the scenery from the pov of a downward dog. How does that sound? Therapeutic!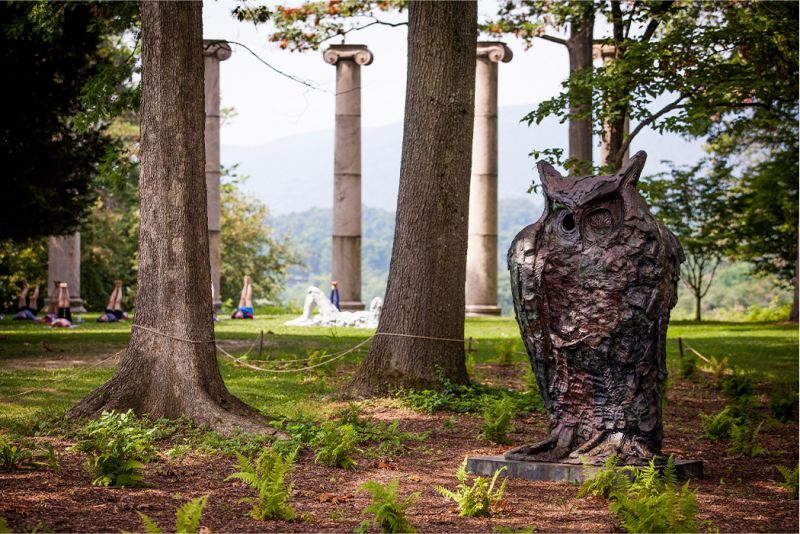 Skansen, Stockholm
Skansen is one of Europe's most renowned open-air museums, located on an island on the outskirts of Stockholm's city center and containing 150 historical buildings from all over Sweden spread across nearly 75 acres.
For visitors and tourists, guided tours would enlighten you on the Swedes' traditions, like how they adapt to the changing seasons, celebrate festivals, and even cater to animals. Skansen is blessed with exotic creatures and Nordic wildlife.
You can tour the farmsteads and manors on display to see how the Swedes lived and spent their leisure time. Plus, Skansen also has planned celebrations with dancing and singing. And during the winter, there are Christmas markets where visitors can enjoy souvenirs, music, and food, in the Swedish style.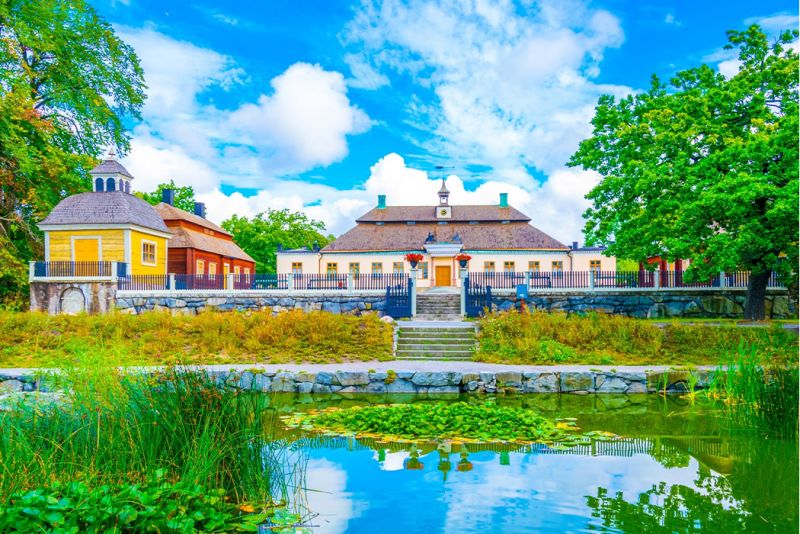 The Louisiana Museum and Sculpture Park
The Sculpture Park at Denmark's Louisiana Museum is an excellent example of how art can complement nature. The park contains approximately 60 sculptures that blend seamlessly into the landscape. It allows you to appreciate the park's beauty through sound as you explore and get lost in its garden rooms, which sometimes conceal some of the sculptures.
Its unique location adds to its allure by highlighting the strength of the art pieces tested by nature. Three mini-tours provide a panoramic view of the park's settings. You can also download a mobile guide to hear the stories behind the park's sculptures.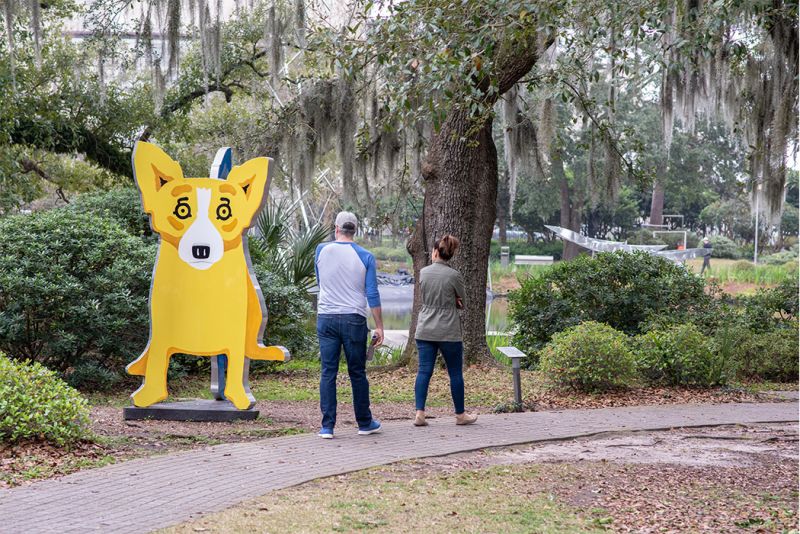 Tarot Garden, Italy.
If you're that kind of fan, this is for you. This Garden is hidden away in the Tuscan hills of Italy. The exhibition of over 20 large-scale sculptures based on the tarot deck is inspired by French artist, Niki de Saint Phalle. The large sculptures of monsters and goddesses have a psychedelic feel to them. The combination of bright colors, exaggerated proportions, and unusual shapes create a one-of-a-kind exhibit.
Steel and iron covered in plastic form the foundation of the sculptures, which are finished with mosaic and flamboyant colors and are spread across fourteen acres. The Tarot Garden was constructed over two decades, demonstrating that audacious projects with exotic displays can be recognized and serve as a source of joy for those who deem it fit.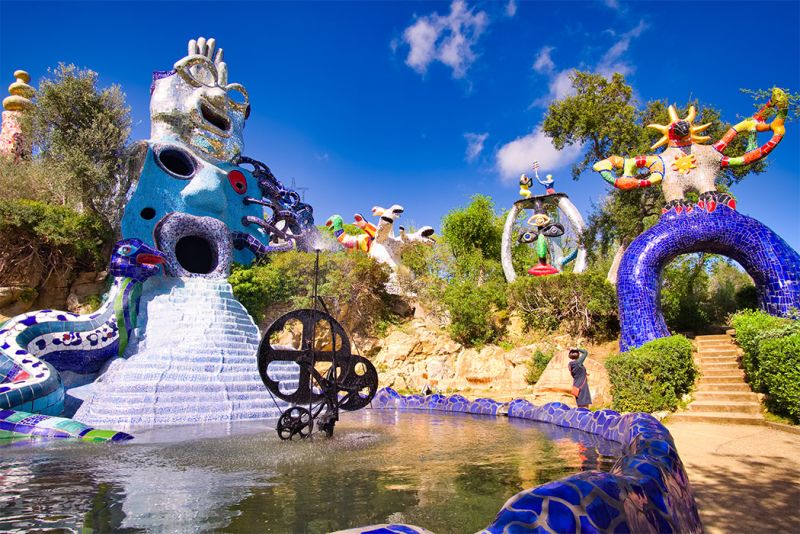 Vigelandsparken, Norway
The Vigeland Sculpture Park, also known as the Vigeland Park, is a park inside a park that houses a plethora of architectural pieces and sculptures by Gustav Vigeland, a Norwegian artist. The Vigeland installation (Vigelandsanlegget) is located within Oslo's Frogner Park, designed by this same artist.
The park has over 200 sculptures. The masterpiece, "The Monolith," is an expertly sculpted monumental relic made of white granite. It is a bronze and stone garden in and of itself.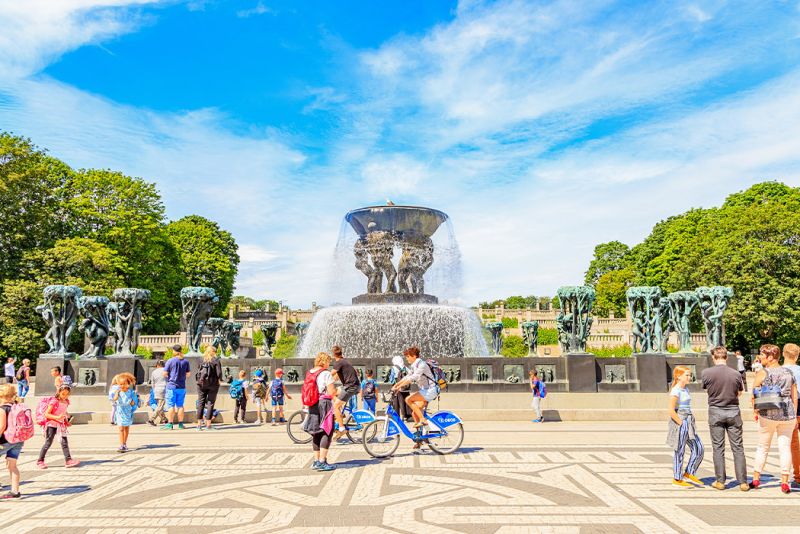 Folk Village, Korea
This outdoor museum transports visitors to the Joseon period in Gyeonggi-do, South Korea, not far from Seoul. This Folk Village is spread over 240 acres and allows visitors to experience the culture and lifestyle of a bygone era.
There are restaurants that serve delicious and healthy meals prepared using traditional cooking methods. If you visit, ensure you don't miss the Folk Village's thrilling watch of the marriage rituals, music concerts, and martial arts. Planting and harvesting rituals are also displayed in the live performances.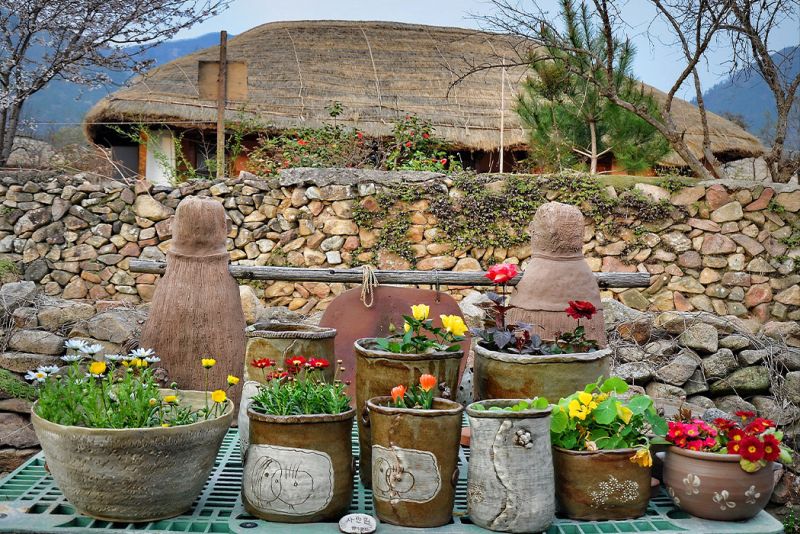 Lithuania, Hill of Witches
Sounds like something straight from Night Of Elm Street Movie, right? The native name is coined from Ragan in Lithuanian. It is a portal garden located in the Curonian Forest in Judokrant, laced with sculptures and totems.
The Lithuanian sculptures are made of wood. This long-lasting folk art boasts of the country's pagan customs and traditional folklore. Dragons, goblins, devils, fairies, and, witches inhabit the forest where a Midsummer Festival is celebrated in line with the pagan tradition.
The displays of their native art began in 1979. However, they constantly evolve, with over 70 wooden sculptures on display.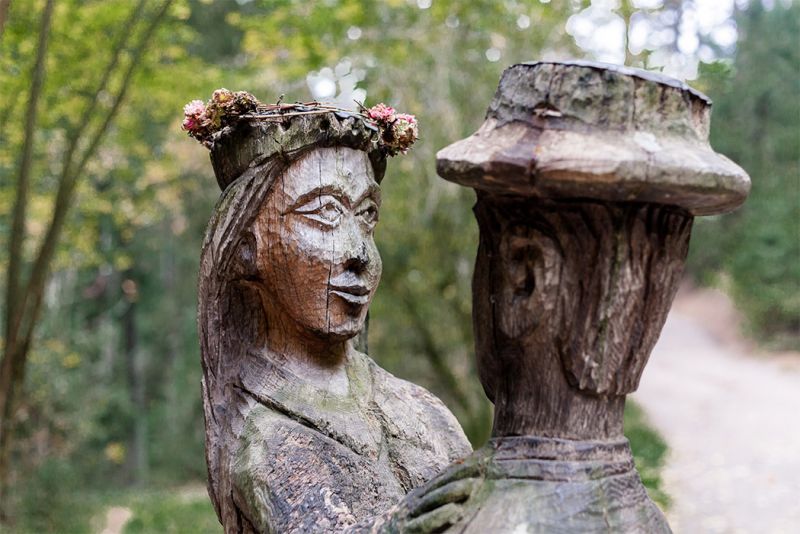 Naoshima, Japan
Naoshima is a Japanese island with white sand beaches, clear blue waters, and a peaceful atmosphere - but it's also a massive open-air art museum! Tadao Ando designed most of the galleries and buildings seen on the island. Unlike any other, Naoshima has contemporary art museums, art pavilions in plazas, an underground museum, sculpture gardens, a sauna that doubles as an art piece, and giant colorful pumpkins laced throughout the city.
So if you find yourself in the city, be sure to have a look!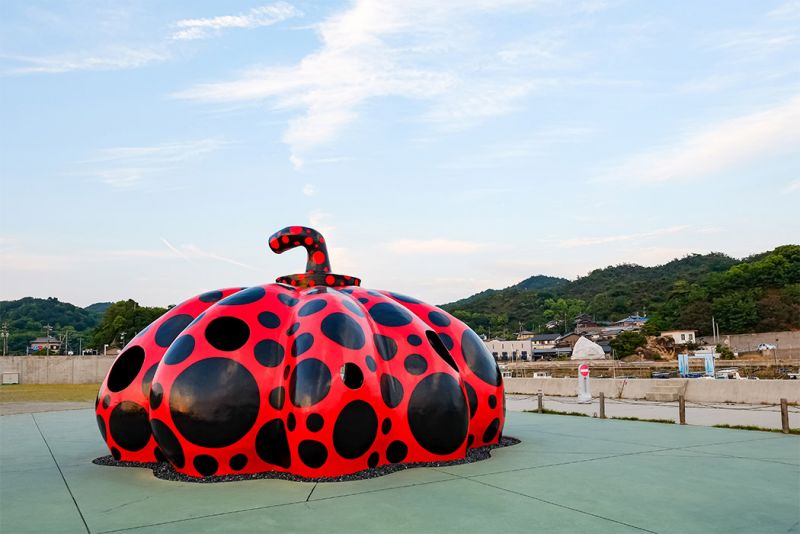 Gibbs Farm, New Zealand.
Gibbs Farm is a unique setting for a sculpture park located in New Zealand's Kaipara Harbour. It is well-known for its large collection of sculptures, most of which were commissioned.
Why is it so unique? The brains (artists) behind the art of this open-air museum had to deal with the area's difficult weather and abnormal landscape. Kaipara harbor is located on shallow land covered by water at high tide; the weather is unpredictable, and the property leans toward the sea. But the artists rose to the challenge posed by nature using modern and contemporary pieces that brave through the landscape and surrounding waters.
And of course, their hard work paid off, as this has risen to become a beautiful open-air in New Zealand to visit and witness the undeniable proof of the people's grit and resilience. For Art!