5 Best Travel Destinations and Vacations for Seniors
Being seniors does not mean that you cannot have fun anymore. You might be out of the workforce, but that doesn't mean you can't go on vacations. This is actually the perfect time to travel the world and visit the places and spots you have always wanted to see in person.
When booking a vacation for seniors, it is important to pick travel destinations that have a variety of senior-friendly considerations that you or your loved one can appreciate. One question remains though: What are the best vacation spots for seniors where you can have both fun and relax at the same time?
We have listed the top 5 senior-friendly spots that will entice you to book your next vacation and get you packing!
The Caribbean
Seniors' top motivator in a vacation is relaxing and rejuvenating. That's exactly what the Caribbean will provide you. If you want to escape the winter blues and get away from normal everyday life, then Caribbean Island is the right choice for you. With its powder-soft white sands, turquoise-blue waters, and flip-flop-friendly weather, it's the perfect place for a peaceful vacation.
Aruba, Barbados, St. Lucia, Bahamas, Cuba, and Tobago are among the most popular Islands of the Caribbean. Other than the beaches, of course, there are other things to do and see. For instance, St. Lucia will mesmerize you with its beauty, friendly people, and many attractions. Cuba has a vibrant, rich culture, stunning architectural masterpieces, and classic cars lining the streets; taking a cruise in Cuba is the easiest way to make that once-in-a-lifetime trip to Cuba. In Barbados, you will eat your heart out. From fine cuisine restaurants to off-the-beaten-track watering holes, Barbados is renowned for its culinary delights.
Best time to Visit: Consider traveling to the Caribbean in May, June, October, and November. They tend to be good times to visit the Caribbean as they fall just outside the rainy season and tend to be quieter and less crowded and cost less than the peak winter months.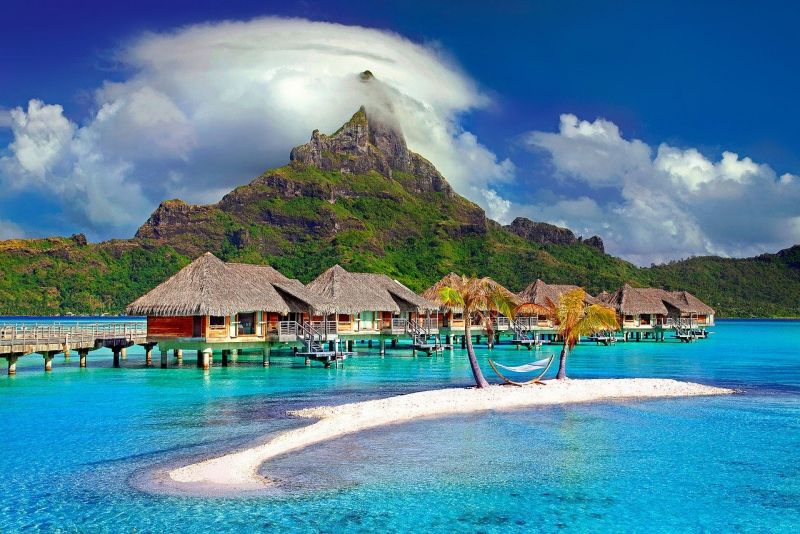 Nile River Cruise, Egypt
River cruising in general is an activity that is very much geared toward seniors. A Nile River cruising offers a great way to see many of Egypt's ancient monuments without the stress of land travel. The amenities of these ships are often comparable to those of luxurious hotels which make a very comfortable adventure.
Nile River cruises are perfect for seniors with limited mobility because they offer views of Egypt's most popular destinations and attractions from the convenience of the deck without the crowds of a larger sea cruise ship, especially if you choose to go on a Dahabiya in the Nile. On average these Dahabiya accommodate just over 15 people providing an intimate and comfortable way to tour Egypt. And if you choose to visit some monuments, you can set sail at Luxor and discover Luxor and Karnak Temples, Valley of the Kings, or Mortuary Temple of Hatshepsut, or you can set sail at Aswan or Abu Simbel where you can visit Philae Temple, High Dam, Nubian Villages, or Abu Simbel Temples.
The Best time to Cruise: The best time to cruise the Nile River is between October and April. The weather during these months is not too hot, so you can be able to have a pleasant time at the deck of your cruise or if you choose, you can go out for your day trips to visit the iconic sights of Egypt.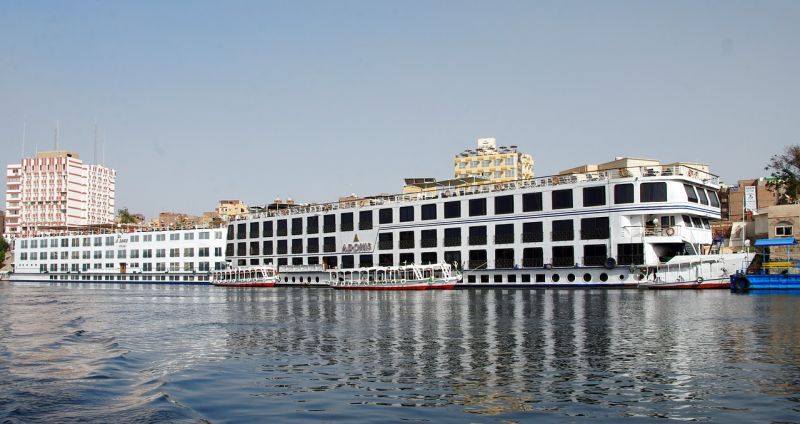 Sicily, Italy
Sicily is an Italian island located in the Mediterranean Sea and is actually the largest island in the Mediterranean. Sicily is the perfect mix of cultural visits and a relaxing time at the beach. That's why Sicily is perfect for seniors who want to go sightseeing, but also spend some relaxing time.
Sicily is home to Mt Etna, many Greek and Roman ruins, gorgeous beaches, picturesque towns and villages, and many castles. And of course, the dreamy Mediterranean beaches where you can relax and enjoy the blue sky and blue waters of the Mediterranean.
You cannot miss a visit to the famous Valley of the Temples, go wine tasting, and try some delicious Italian fare, like arancini (Sicilian rice balls), caponata (an eggplant stew), and of course, you cannot be in Italy and not have some pizza.
The Best Time to Visit: The best time to visit Sicily is from May to June or from September to October. These months offer hospitable temperatures which makes it ideal for temple gazing and beach lazing.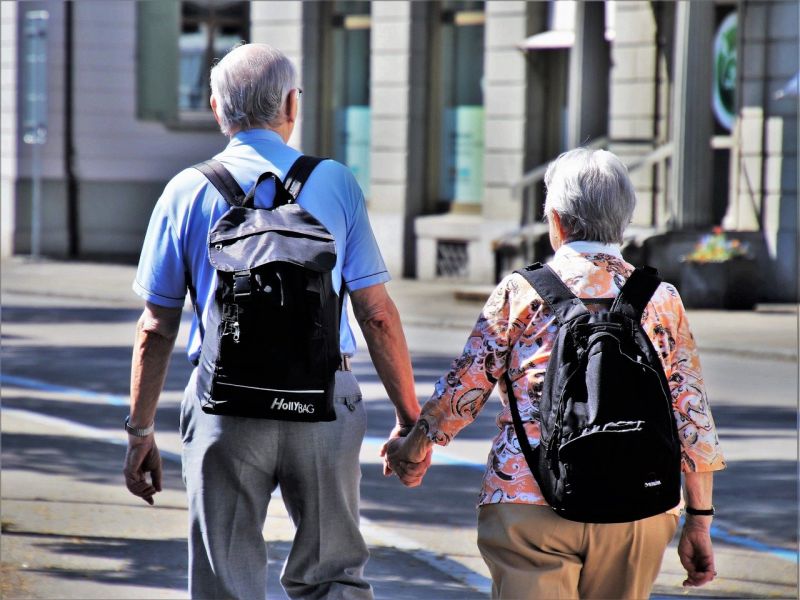 Bangkok, Thailand
Bangkok will give you the same level of luxury as any other destination we mentioned, but with a lower price as a bonus. Plus, elders are very revered and respected in Thailand which will make your vacation more enjoyable.
Getting around Bangkok especially for seniors is very easy and there are tons of interesting and fun things to do if you are a senior. Just to name a few, you can visit Wat Pho to see the Reclining Buddha, visit the Grand Palace, ride the Sky Train, take a trip around Chatuchak Market, take a boat trip along the Chao Phraya River, shop at Siam Paragon, visit the Bangkok National Museum, take a stroll through Lumpini Park, eat out at Chinatown, and of course, have a Thai Massage.
The Best time to Visit: Bangkok has a tropical climate; it is steadily warm and humid throughout the year. The best time to visit Bangkok is from November through March which is known as the cool season when the heat and humidity are at their lowest.
Tulum, Mexico
If you are looking for a somewhat secluded beach town, away from Mexican famous and crowded destinations like Cancun and Cabo San Lucas, with clear blue water, velvet white sand, and plenty of activities for seniors, then Tulum is the place for you.
If you are looking for a vacation with an active lifestyle, Tulum is full of activities that appeals a lot to seniors. You can go on a hike, beach walk, do yoga, swim, dive, or enjoy a relaxing spa. And of course, swim with dolphins, it will give you're the right rejuvenation dose!
To get the full experience of Tulum, consider staying in one of the beachfront bungalow hotels, but it can be a bit pricey.
The Best Time to Visit: The best time to visit Tulum is from October through December. These months offer favorable weather with less crowd. The weather from January through March is good too but you will have to deal with larger crowds.