Turkey is a crossroads between two continents and is brimming with rich culture and history. This magical meeting place of East and West takes immense pride in its flavourful cuisine that has Middle Eastern, Asian and European influence. Indulge in aromatic Asian dishes or sample the succulent kebabs and flavorsome mezzes that are the city's signature dishes, washing them down with the national drink, rakı. Here we've master-crafted a guide to help you enjoy Turkey's famous cuisines that are as diverse as its heritage.
1- Relish tantalizing Mezze platter
Mezze means a selection of tempting appetizers in the Turkish language. Ranging from delicious mini dishes like purees, salads, meatballs and cheeses, mezza is a spectacular buffet of traditional hot and cold Turkish treats prepared using fresh ingredients. The most commonly adored mezzes are grilled eggplant salad, tightly rolled cheese pastries, stuffed vegetables, chili tomato paste, and calamari.
The tradition of the mezze platter is an essential part of Turkish culinary exploration that is complemented with a glass of raki, a local anise-flavored alcoholic beverage. Also, mezze is served with crispy grilled flatbread and flavorsome dips. It's an excellent way to tantalize your taste buds with a myriad of flavors.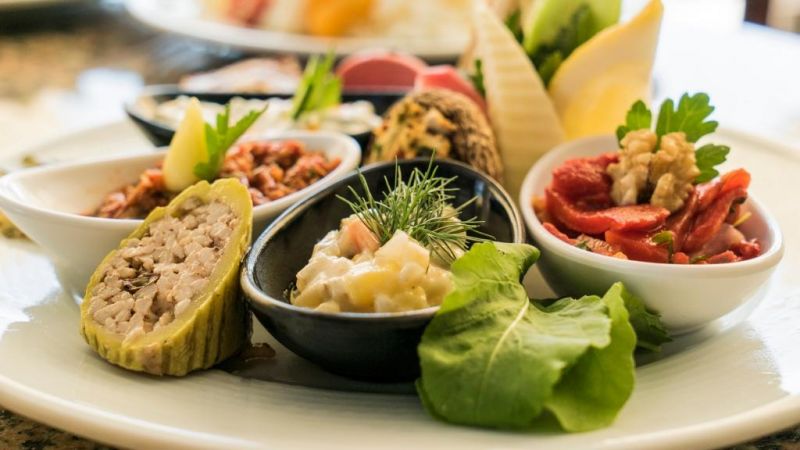 2- Dig into the ultimate comfort food: Manti
In the simplest words, Manti is meat-stuffed miniature ravioli that will definitely please your taste buds. A ball of thin dough filled with minced spicy meat, Manti is served with garlicky yogurt and hot butter with red pepper powder or tomato paste. Although the fillings of manti used to be made of lamb meat earlier, nowadays the stuffing ranges from salmon, spinach and veggies.
While the spiced ground meat just melts in your mouth, the garlicky tomato sauce is simply irresistible. Moreover, red pepper flakes and dried mint infused in olive oil add another layer of deliciousness and work amazingly well with the garlicky tomato sauce. Also known as Turkish dumplings, manti has a creaminess that elevates them to the ultimate level of comfort food.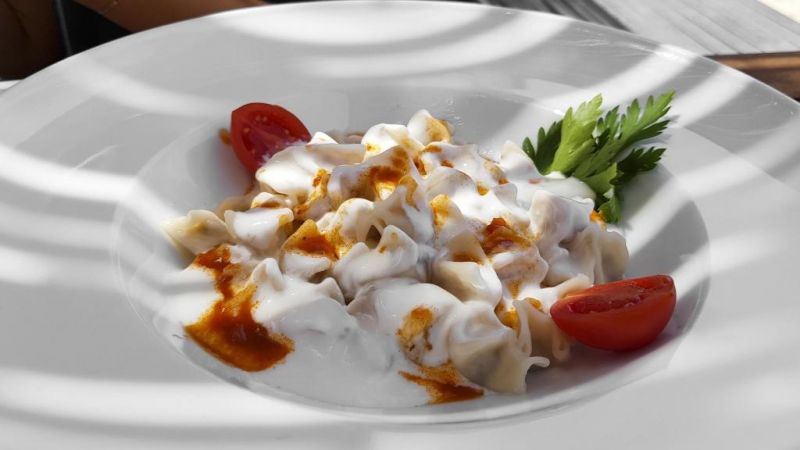 3- Hog in the Döner Kebab
You can find Kebab all over the world, but Kebab in Turkey is on a whole other level. Out of different variations of kebab, Doner kebab is Turkey's greatest gift to the global culinary map. The term "Doner kebab" loosely translates to "rotating kebab" as it is a gigantic stack of meat slowly roasted on a vertical rotisserie in a rotating manner and then thinly sliced off.
The doner kebab is a mixture of lamb and beef; with the fat melting away in order to marinate the leaner parts of the meat to result in succulent flavour. This saucy meat dish is seasoned with suet and local herbs before serving alongside flatbread, garden-fresh salad, and refreshing yogurt. Plus, we recommend you to have this irresistible dish with hummus or traditional turkey dips in order to elevate the taste.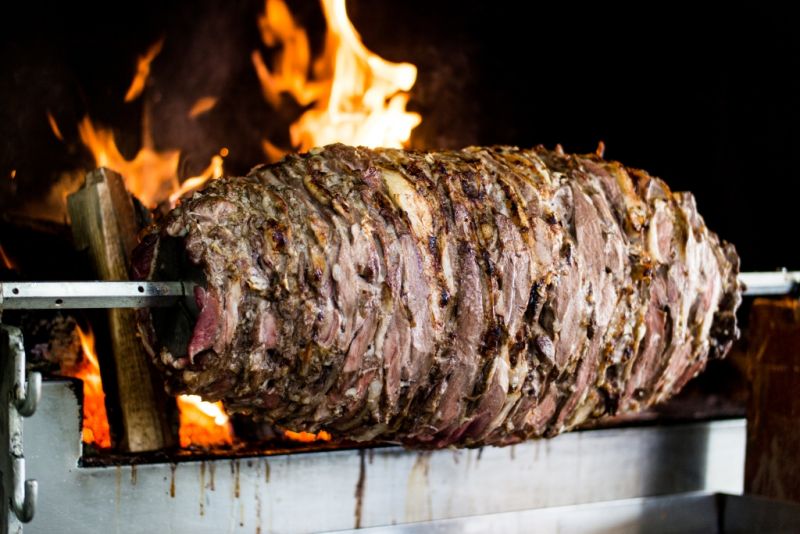 4- Savor the flavours of Kofte
Kofte is one of the quintessential dishes of Turkey that is a close cousin to the trypical Italian meatball. They're the absolute staple served in eateries ranging from the smallest, most primitive stalls to the most sophisticated restaurants offering the premium gastronomic experience. This saucy lip-smacking delicacy is made up of spiced minced ground meat hand-mixed with flavourful herbs, exotic spices, and breadcrumbs before being grilled.
Portions of these mouth-watering meatballs come flying out of the kitchen, cooked fresh to order, with hot chilies, raw onions and a few salad leaves for garnish. You can even prepare a vegetarian version of kofte with chickpeas and vegetables.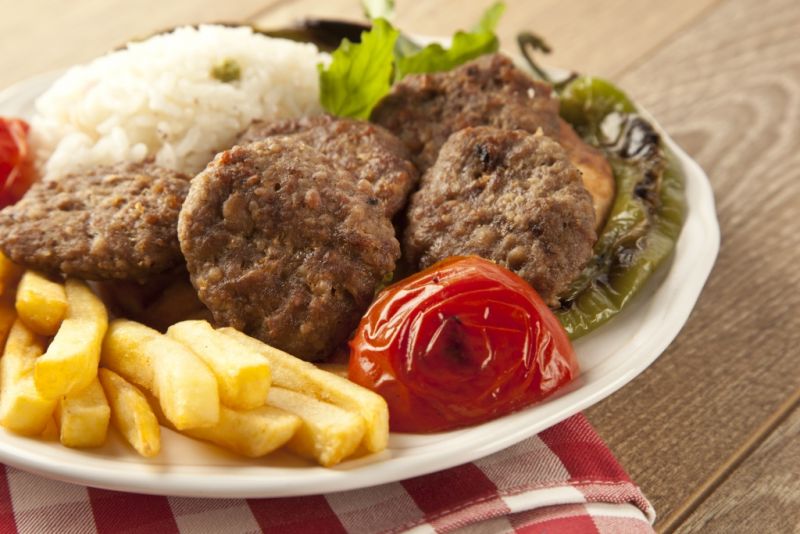 5- Indulge in sweet, sweet, healthy Baklava
The king of all Turkish sweets and desserts, Baklava is made from layers of filo pastry filled with chopped pistachio, walnuts and almonds, and held together by a perfect drizzle of sugar syrup on top. Eating it fresh out of the oven will awaken all your senses with its decadent filling of nuts and crunchy sweet taste of filo dough.
What's more? This calorific dish comes with a gamut of health benefits. While the nuts are high in unsaturated fat (helps control cholesterol) and a great source of Vitamin E, the filo pastry is low in calories and free form trans-fat and saturated fat. Also, honey helps monitor blood sugar level and even fight cancer.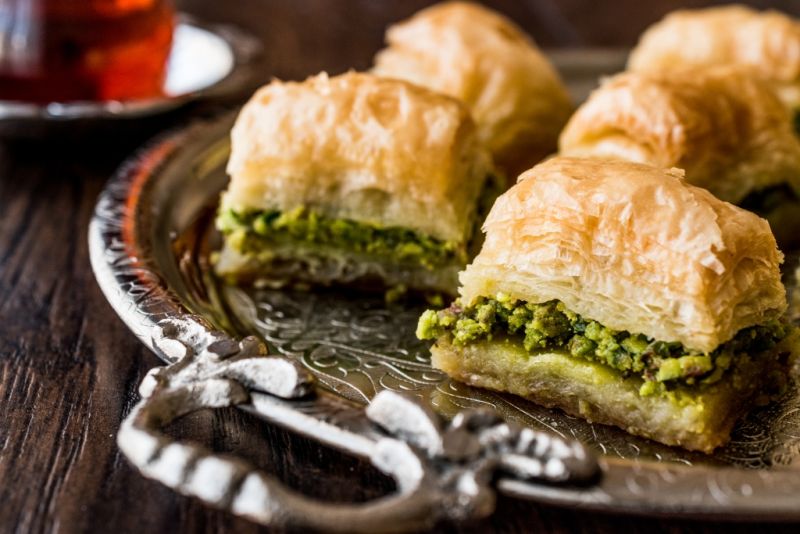 6- Revel the flavors of Lokum- Turkish Delight
Lokum is not just widely consumed by Turks but it also wins the tag of the most sough-after Turkish souvenir! Made from cornstarch and powdered sugar, this soft, chewy jelly-like cube is traditionally served with a cup of Turkish coffee to lighten the palette and cut through the lingering earthy taste of Turkish coffee.
Traditionally this nougat dessert had three distinct flavors indicated by three colors: red for rose, green for bitter orange and yellow for lemon. But now, you can enjoy a lot more flavors like pistachio, hazelnut, cinnamon, and even fruity flavors like strawberry, sour cherry, and apricot. Also, Lokum had romantic significance as they are used as a proof-of-love among couples.
It is wisely said that 'God created man, man created Turkey and Turkey created cuisines for which gluttony can't be a sin.'