10 Emily in Paris Locations to Visit in Real Life
Bonjour à tous! The Netflix show Emily in Paris has a lot of us wanting to come to live our best dreamy Parisian life, and of course, wanting to visit all of the Emily in Paris filming locations! Emily in Paris is a romantic-comedy film about an American marketing executive who got a job at a marketing firm in Paris and changed her life when she moved. While in Paris, she got to visit different locations there. There are 20 arrondissements in Paris, and each of the locations is located in one of them. Let us all step into the life of Emily Cooper and retrace her steps while in Paris and visit these places in 2023.
1. Place De L'Estrapade

Place De L'estrapade is a square located in the 5th arrondissement of Paris, steps away from the Paris Pantheon. It is a small, charming place with a fountain and benches where passersby can enjoy the calm atmosphere. Beware, it is darker than you expect. There are restaurants around it, a Portuguese and Brazilian bookstore(surprise!), and a boulangerie(bakery) with freshly baked croissants and baguettes that will satisfy your sweet tooth. This place also has a rich history that you should delve into if you are a history lover.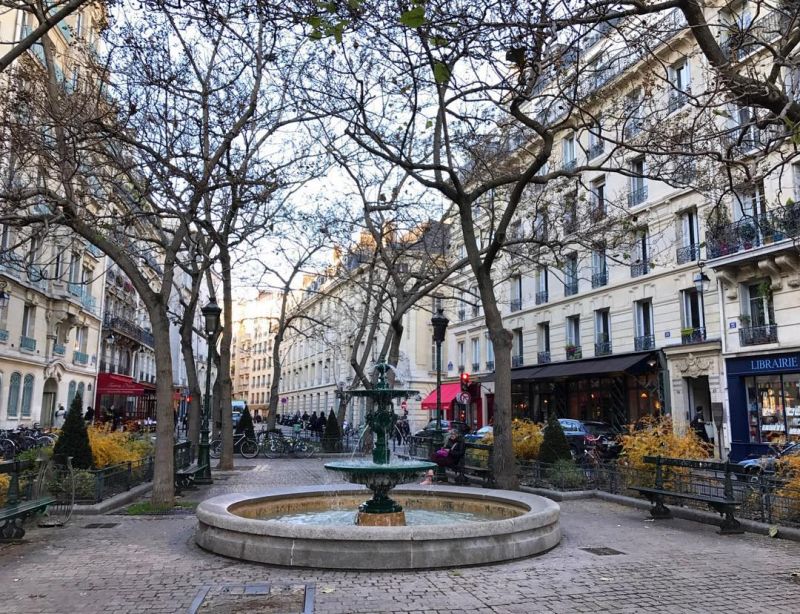 2. Cafe De L'Homme Face A La Tour Eiffel

Located in the heart of Passy, amidst incomparable surroundings, in the 16th arrondissements, home to wealthy residents, Cafe De L'homme offers a breathtaking view of the Eiffel Tower. It is above the Trocadero fountains and not far from Jardin du Trocadero's slopes. This cafe boasts original and traditional cuisines and trends from different continents. There is a garden wing that can be used for dinners, cocktails, conferences, and parties that are heated and covered. Visit this lovely cafe that prides itself in receiving food from the best suppliers in France!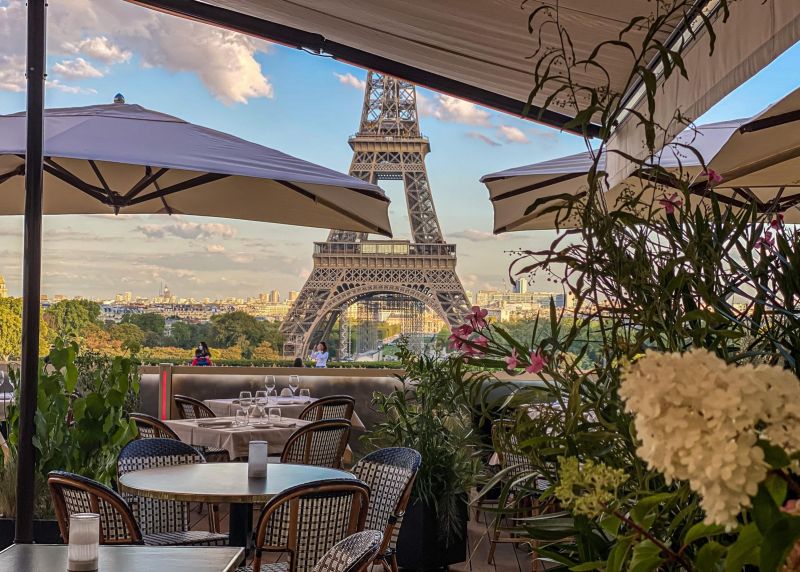 3. Hotel D'Evreux

Looking to have a magical wedding in Paris? Well, Hotel D'Evreux is the place to go. It has rooms that can hold up to 350 guests. It is located in the 1st arrondissement. Contrary to the name, Hotel D'Evreux is not a hotel but a private events venue. It was built in the 17th century and has beautiful ancient architecture. It is located in the heart of Paris near the iconic Place Vendome. The ballrooms are Napoleon III style rooms, well-lit, offer a spectacular view of Place Vendome, and have balconies where you can take fantastic wedding photos! It even has high-end boutiques and jewelry stores. This is the place for a destination wedding.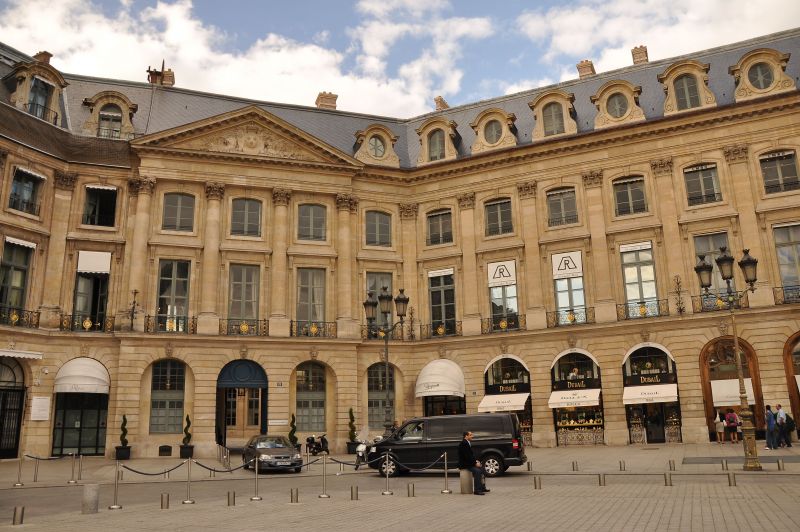 4. Atelier Des Lumières

Are you a lover of art? Well, you really should visit the Atelier des Lumieres. However, no art paintings are hanging around! Yes, The Atelier des Lumières does not hang the paintings on the wall, but they are projected on the walls and are in constant movement! It is the first digital art center in Paris. Located in the 11th arrondissement, it is colorful and offers an exciting choice of music. This is the place to visit if you want to change how you view art. However, be prepared because the projections change quickly. Visit the Atelier des and explore different worlds by different artists.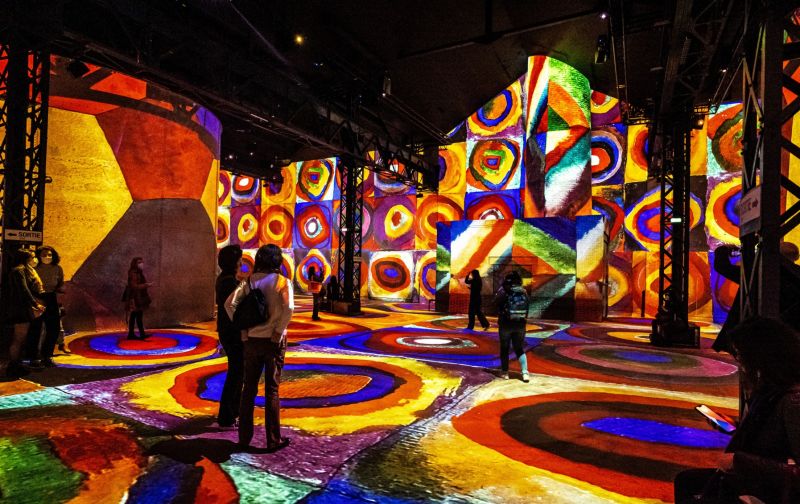 5. Rue de L'Abreuvoir

Rue de L'Abreuvoir is one of the oldest and most historic streets in Paris. It is located in the 18th arrondissement and has plenty to offer. On one end is the Instagram famous 'La Maison Rose' and on the other end is Place Dalida, named after the renowned singer-songwriter. A stroll along this vine-filled street can lead you to the Montmartre vineyard and the Sacre-Coeur Basilica. The street has beautiful architecture from the 1900s. Grab your camera and enjoy this beautiful street with beautiful and famous sites with pink houses and ivy-covered walls.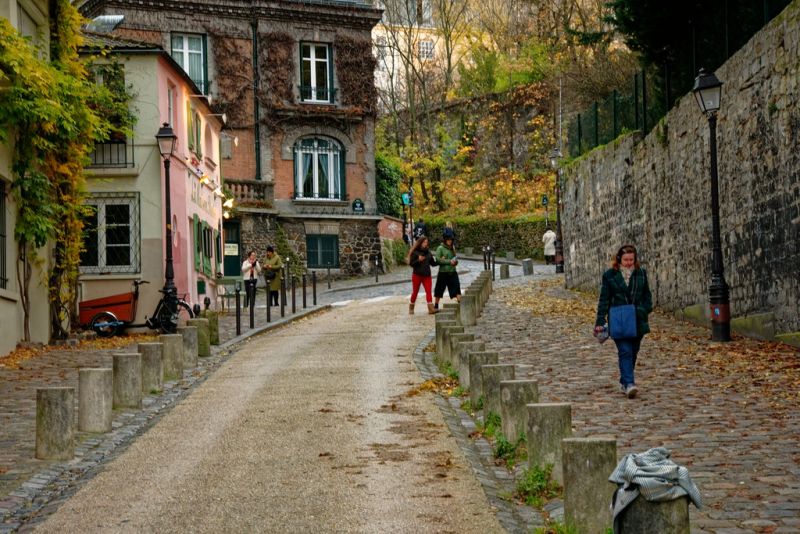 6. Café de Flore

This is one of the oldest coffee houses in France. It is located at the Boulevard Saint-Germain and Rue Saint Benoit, on the 6th arrondissement. While the hot chocolate and setting are reason enough to visit, its history is a major attraction, making it a significant tourist attraction. Dating back to the 1880s, this cafe has been known to be a major attraction to high-profile writers, philosophers, and artists such as Albert Camus, Pablo Picasso, and Edith Piaf, whose art is exhibited in the cafe. It is named after a statue of the goddess of flowers located opposite it. See history!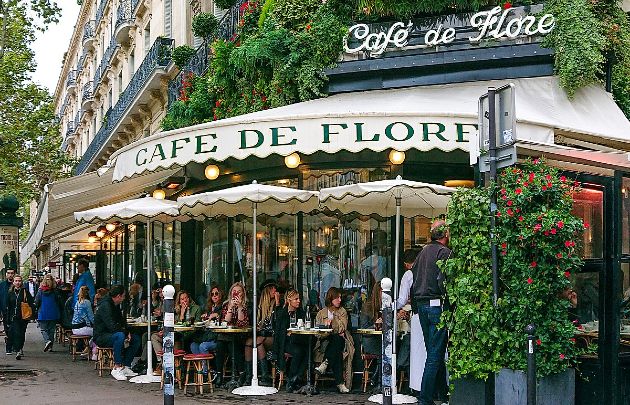 7. The Musée Des Arts Forains - Museum of Fairground Arts

Another exciting museum you must plan to visit. It is located in the 12th arrondissement. It is a kid-friendly museum that is dedicated to the art of funfairs. Residing in former wine storage warehouses, take a trip down memory lane, with fairgrounds and rooms filled with original carousels, games, and costumes. It offers a nice change of scenery with a guided tour, an opportunity to enjoy the rides, and mechanical musical instruments. While it is accessible throughout the entire year and during Christmas, they offer open festivals to all people, even adults. So, get your inner child and set off to enjoy this out-of-the-world experience.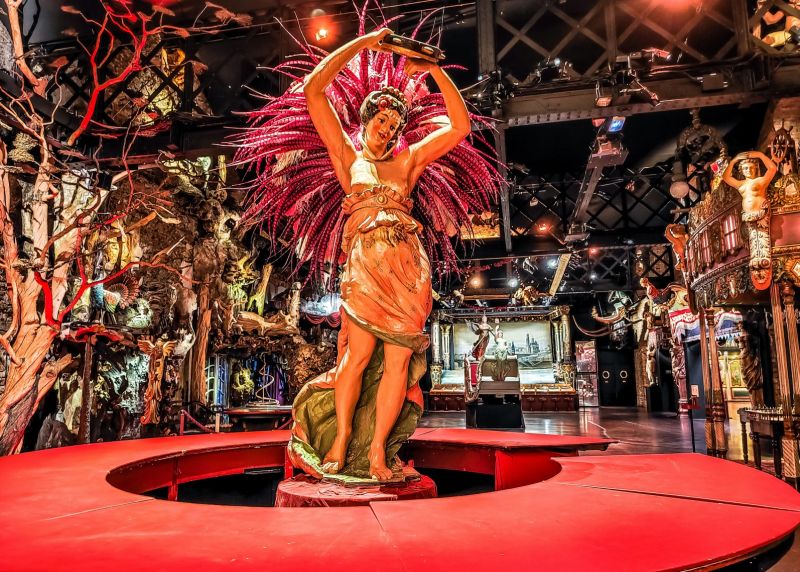 8. Le Jules Verne

Of course, Le Jules Verne was featured in Emily in Paris. It is a very elegant restaurant located on the 2nd floor of the Eiffel Tower, in the 7th arrondissement of Paris. At a height of 410 feet, Le Jules Verne offers a fantastic view of Paris. When booking, be sure to ask for a table near the window. Visit this restaurant and enjoy unique cuisines by the winner of the Meilleur Ouvrier De France, chef Frederic Anton; he is the chef there and offers a fantastic unmatched menu that compliments the country, France: a 3-course meal for lunch and a 5-course or 7-course meal for dinner.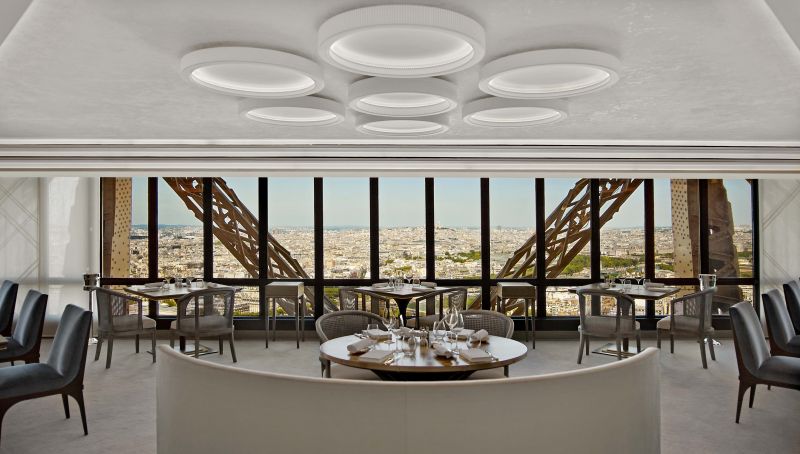 9. Jardin du Palais Royal

The Garden of the Royal Palace, Jardin du Palais Royal, is located in the 1st arrondissements. It sits opposite the famous Louvre. It has a beautiful and captivating history, both royal and not-so-royal. This spectacular garden has mosaic walkways and 180 hanging electric lamps. The fountains of Pol Bury are found here, shops selling clothing, jewelry, antique knick-knacks, historical figurines, and gardening tools. Explore the art galleries and visit the cafes and restaurants, all found here. Double-row trees run along both sides of the garden, with sitting benches that offer excellent shade and a place to sit and enjoy the fountain.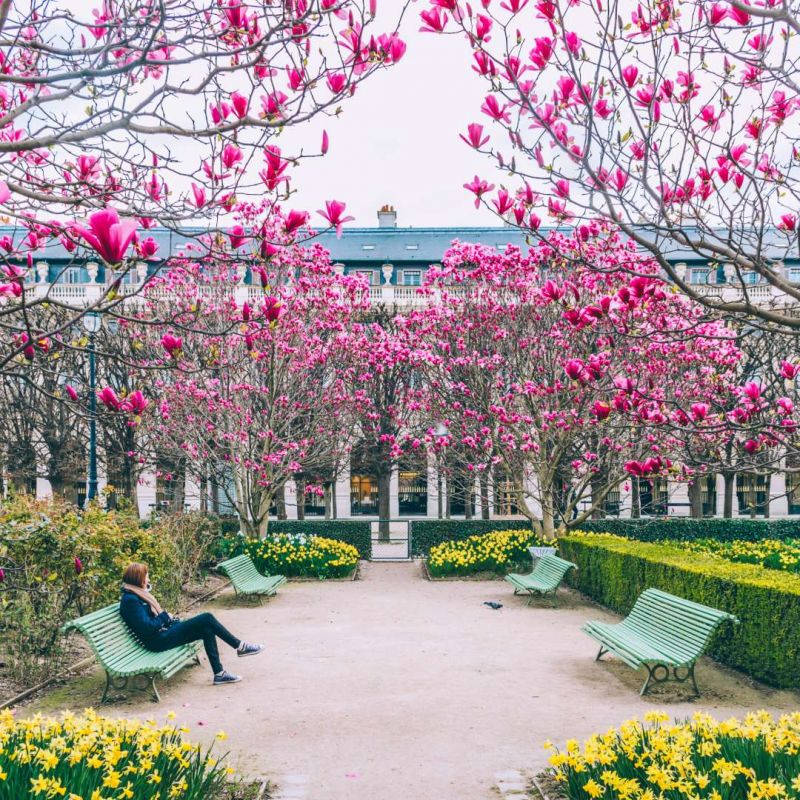 10. Palais Garnier

Located in the 9th arrondissement in Paris, Palais Garnier or Opera Garnier is an architectural masterpiece inaugurated at the request of Napoleon III and built by Charle Garnier. It is the only place in the world known to be a place of art with a wealth of history. It houses an auditorium, public areas with salons and a grand foyer, a museum library and rehearsal studios. It has art as well and has a lot more to offer. You can also get a tour that offers a presentation of its history, architecture, and activities. It is famous for showcasing its dance and operas, with its 1979-seat Opera house, so be sure to attend one.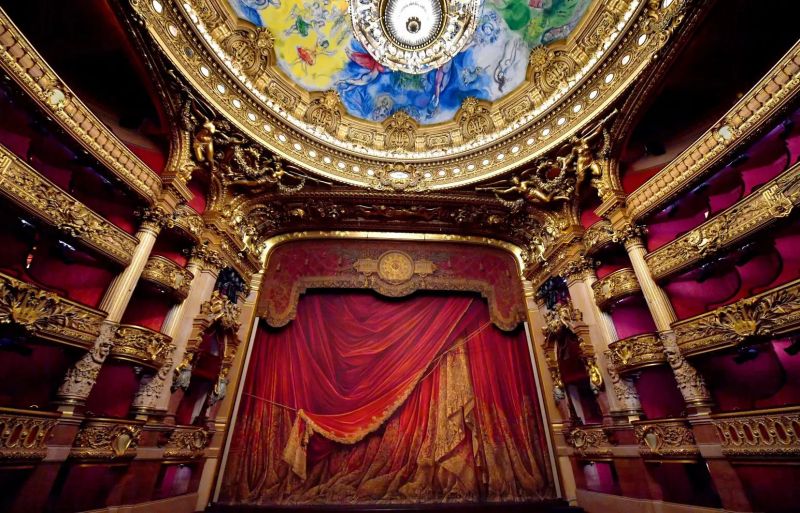 Emily in Paris opened our eyes to a world that has existed, and we have taken it for granted, and some that we didn't know existed. There are so many hidden gems in France waiting for us to visit. These are not all the places Emily visited, there are more, and they are all waiting for you to go and enjoy. Emily brought Paris to us, and now we are going to Paris!