You automatically think of Italy when you hear pizza, lasagna, pasta, risotto, or cured meat such as salami. Rome is Italy's famous capital city. Interestingly, Italy is one of the top 5 visited countries in the world. Let us dive into this beautiful country and explore the various activities to participate in while in Italy.

1. Explore the Colosseum

Over 1,900 years old, the Colosseum is one of the most visited places in Italy and one of the world's new seven wonders. It is also known as the Flavian Amphitheater. Famous for its stunning stadia structure and its deep history. The Colosseum is where the emperor and other people would come and watch gladiator events. An interesting fact about the colosseum is that it is twice as long as a football field. It is the world's largest amphitheater, built in 72 AD. Plan a trip to the Colosseum while in Italy and enter the Colosseum and gets a tour of it with a tour guide as they impart to you this place's beautiful history.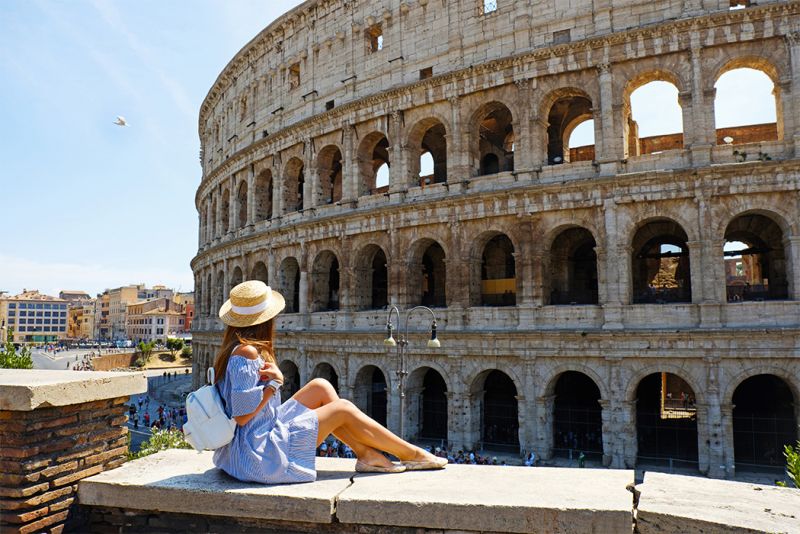 2. Walk Along the Ponte Vecchio Bridge

Ponte Vecchio, Italian for 'Old Bridge,' is one of Italy's most romantic sites. This is the first bridge built over River Arno and the only bridge in Florence to survive World War II. So, it has its share of history. One thing that makes this bridge special is it is lined with hanging houses with lovely cafes and restaurants. Be sure to enjoy a meal, a cup of tea, coffee, or a glass of wine in one of these. It also offers a fantastic view of the Arno River, so be sure to pass by.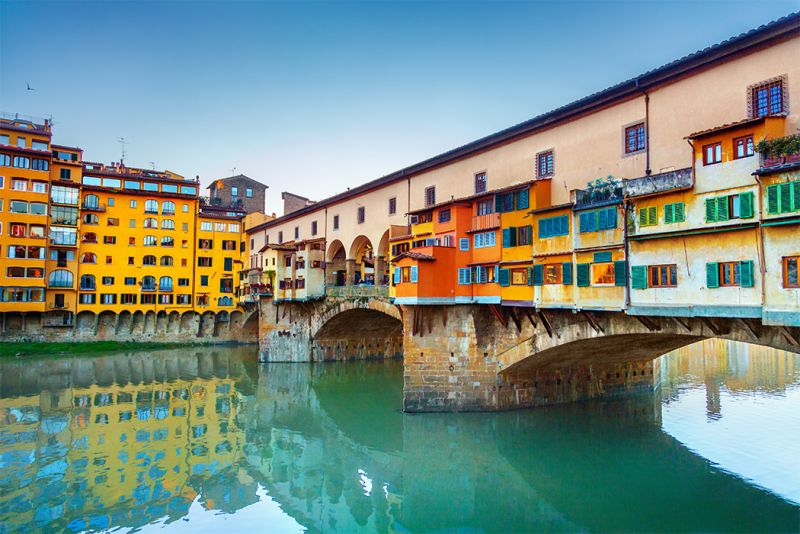 3. Discover Ragusa

Ragusa is a lovely historic town in Sicily, an island in Italy. The ancient city of Ragusa is famous for its chocolate and architecture and is known to have over 50 churches and many palaces. This place has a rich history and is a very welcoming town. Visit the cathedral of San Giorgio, one of the first things you will see. Then go to the Church of Santa Maria Del Gesu, built in 1636. In San Paolo, some churches are dedicated to Saint Paul. Visit the Hybalean Garden which was built on a hill overlooking River Irminio. Do not miss the stairway of Ibla and get lost in a maze of stairways. Visit the cafes with friendly staff and enjoy Sicilian foods. Also, as you walk, you can sample their food.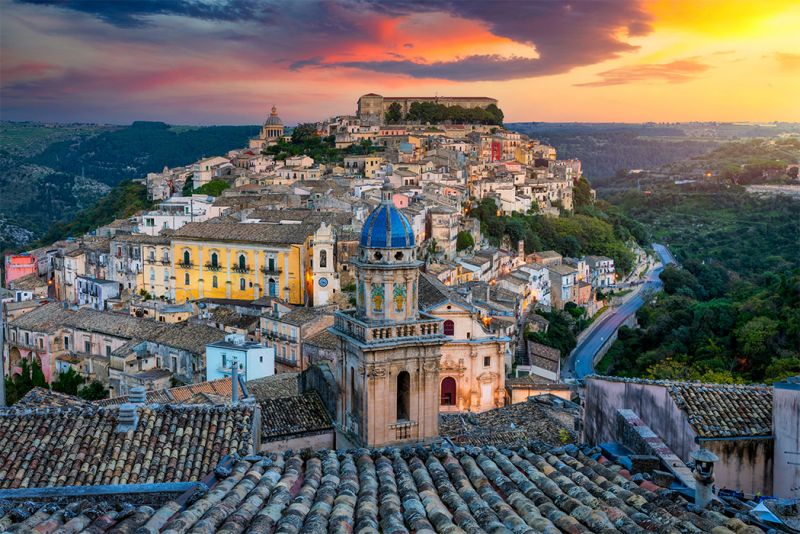 4. Tour Cinque Terre

Cinque Terre is a combination of 5 towns on the Italian coastline. This is a lovely place to go and enjoy the spectacular views along the Italian Riviera. Cinque Terra has well-preserved pastel-colored medieval villages. It means 'five villages': Monterosso, Vernazza, Corginlia, Manarola, and Riomaggore. Each town has unique features, and you can walk from one city to the next. So be prepared to hike. Visit the rugged and coastal landscapes, hike to the top of the mountain and enjoy the view of the vineyards, visit the wineries, and climb up the castles used as a defense against pirate raids. For this place, be sure to wear hiking boots.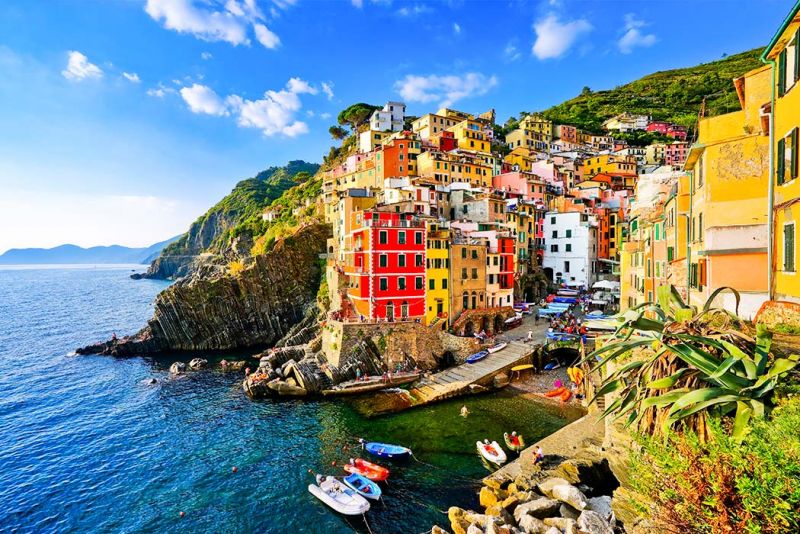 5. Ride through the Canals of Venice

We couldn't write about Italy and leave out Venice. Known as the City of Canals, Venice is famous for beautiful bridges, gondola rides, and carnival celebrations. Linking Venice's islands are over 400 bridges, the oldest being the Rialto bridge. Make sure to visit these bridges. Enjoy a romantic gondola ride, the means of transportation used around the canals. Venice is also well known for glass making. Visit the Murano glass factory, enjoy a demonstration, and purchase one as a souvenir. Walk through the city characterized by narrow streets and get lost in them. It is a rite of passage for all visitors. Go to St. Mark's square, the main public square in Venice dominated by St. Marks Basilica. You may even find a concert and street performances too.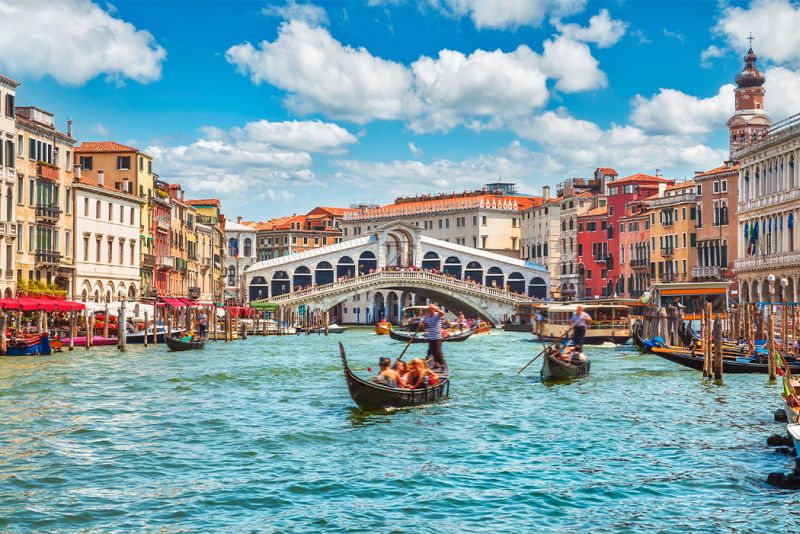 6. Visit Pompeii

Pompeii is one of the most visited tourist destinations in Italy. It is one of the most famous archeological sites in the world. Lying at the base of Mount Vesuvius, it was destroyed by the eruption. The eruption destroyed the whole city covering it with volcanic ash. There is, however, so much to see in this town. An archeological site was ancient Pompeii, sealed under a layer of volcanic ash, which has forever been preserved. Explore the ruins, temples, baths, and even shops. The Great Theatre of Pompeii has excellent acoustics to date. A trip to Pompeii is like taking a step back in time.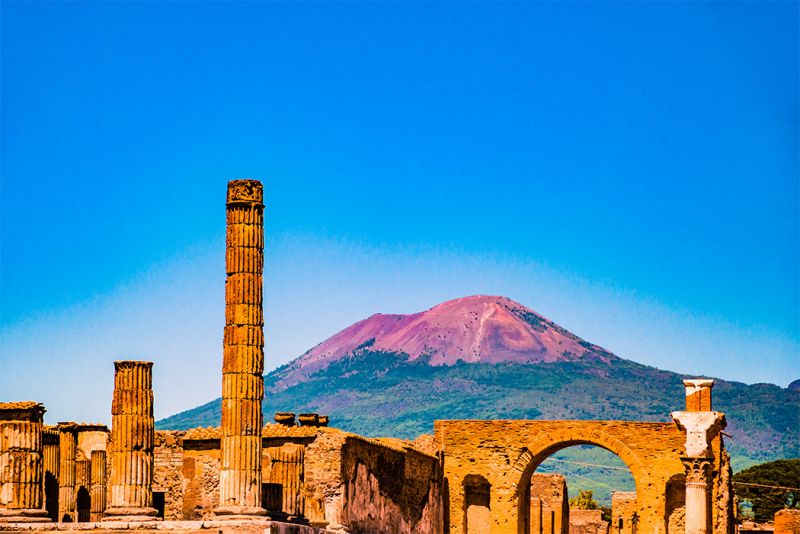 7. Visit Tuscany and Go Wine Tasting

Tuscany is famous for its hilly landscapes and art legacy and is regarded as the birthplace of the Italian language and renaissance. It is home to art pieces such as Michaelangelo's David and the famous leaning tower of Pisa. There are art galleries to visit in Florence and even wine-tasting tours. Make sure to go for a pasta-making class and wow friends and family back home. Be sure to visit Volterra's Etruscan tombs, medieval churches, and 16th-century palaces. Take a calming hike along the hilly sides as you enjoy the fresh air and charming sites. Touring Tuscany will explain why it was chosen as the setting for the video game Assassins Creed.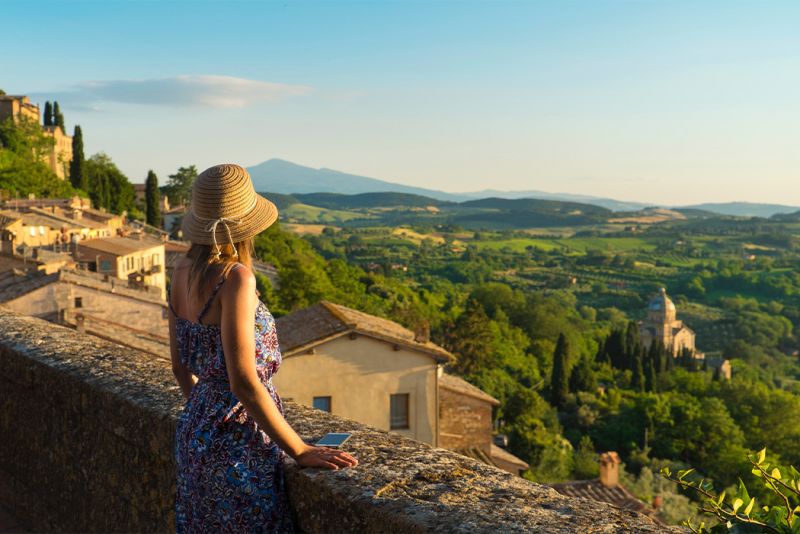 8. Enjoy the Scenery of Lake Como

Back in the day, Lake Como was known as Lario, which means deep place. It is the deepest lake in Italy and has breathtaking landscape views. Take a boat trip and enjoy the lake Como view. Visit the small village of Bellagio, which is very elegant and beautiful. It has lovely old houses, restaurants, bars, and shops to tour. Visit the garden and villa of Central Lago, which is the central area of Lake Como. You can enjoy a film set while here as well. Since this is in the lake, you can enjoy many fun activities such as fishing, swimming, kayaking, kite surfing, canoeing, and stand-up paddles. Visit Comicana Island, the only island on the lake, and enjoy a view of the lake from above.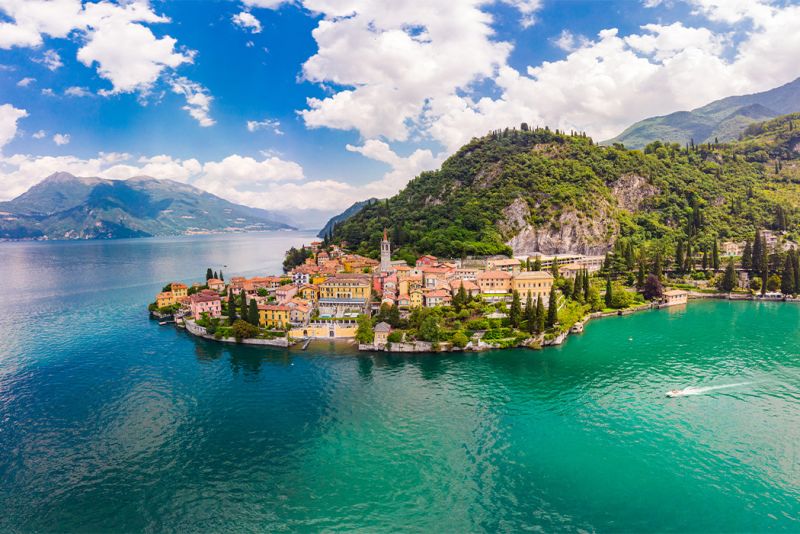 9. Hike Mt. Etna

One of the world's most active volcanoes is Mt. Etna. Tour the foot of Mt Etna by cable car or train. You can climb the mountain or ride the cable car to around 2,500 meters, then ride a bus or jeep to 2,900 meters. You must go higher on foot but with a guide because the mountain is not completely inactive. Despite its active status, Mt. Etna also has beautiful landscapes and sites. The active volcano status of Etna has made its soil extremely fertile, which supports agriculture. So, there are vineyards, apple trees, chestnuts, and even hazelnut orchards. Locals use lava-made caves to store their meat and wine, so enjoy some wine. Naturally, you can enjoy skiing here. For those who say that mountains are no fun, well, they haven't been to Mt. Etna.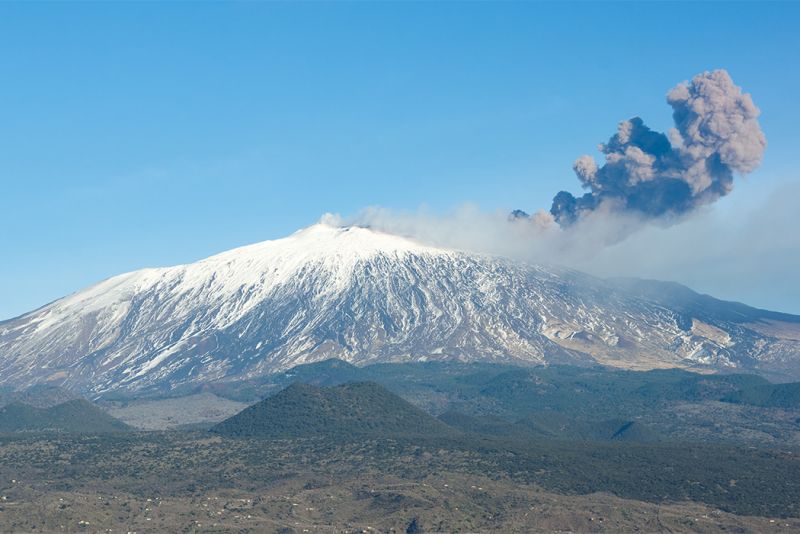 10. Go to the Beach

Now you wouldn't want to go to Italy and come out without a tan? Last but not least, the activity in Italy is visiting a beach around you. Go soak up in the sun, build sand castles and sand angels, and collect shells and white marbles. Dive from safe cliffs, swim in the sea, sail, and admire beautiful white rock formations. Italy has no shortage of beaches. The most famous beaches though are the ones on the Amalfi Coast, so be sure to visit one and enjoy yourself.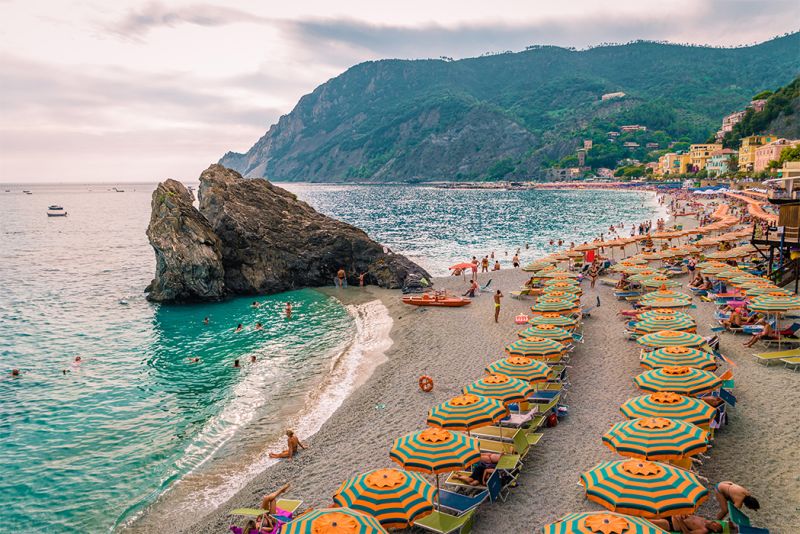 It could take a lifetime to explore Italy. You can do it as an individual trip or with a tour guide. Whichever you choose, we know you will enjoy these and other activities in Italy.