Whether it's a cup of coffee and croissant or a pan of curry rice, having breakfast is one of the finest ways to start your day.
Breakfasts are so diverse worldwide. Some people prefer sour cream and smoked salmon, while others like shrimp, grits, or a hearty corned beef hash. Some can't live without a cup of tea and some biscuits. Some can't get enough home fries, sausage gravy, overnight oats with maple syrup, or biscuits. The list goes on and on.
Whether you're looking for a serene hub to chill in between your traveling spree or find yourself in any of these cities, check out these eleven fantastic Spots To Have Breakfast Around The World.
11 Top-Shelf Breakfast Spots Worldwide
We're talking about the proper way to start the day, right? Remember to add these to your foodie bucket list because, while breakfast is delicious everywhere, there are extraordinary life-changing experiences. And we've got you covered.
1- La Cocina de Doña Esthela, México
FoodieHub bestowed the 'Best Breakfast in the World Award' on a humble and picturesque eatery in Mexico's Valle de Guadalupe in 2016. The roadside eatery surpassed prestigious restaurants in London, Tokyo, New Orleans, Mumbai, and Baltimore.
Northern Mexican specialties include freshly made wheat tortillas, mashed beans, scrambled eggs with dried meat, and cornbread. That is the ideal breakfast.
In summary, the Valle de Guadalupe in Baja California Sur is the source of the country's best wines.
What's more exciting is that the Valley is home to world-class restaurants run by world-renowned Chefs with long trajectories.
The fact that the traditional kitchen was chosen over more ambitious projects by Foodiehub demonstrates that excellence cannot be over-emphasized. This is Mexico's best breakfast, and it's also a healthy breakfast. Nothing compares to a home-cooked meal.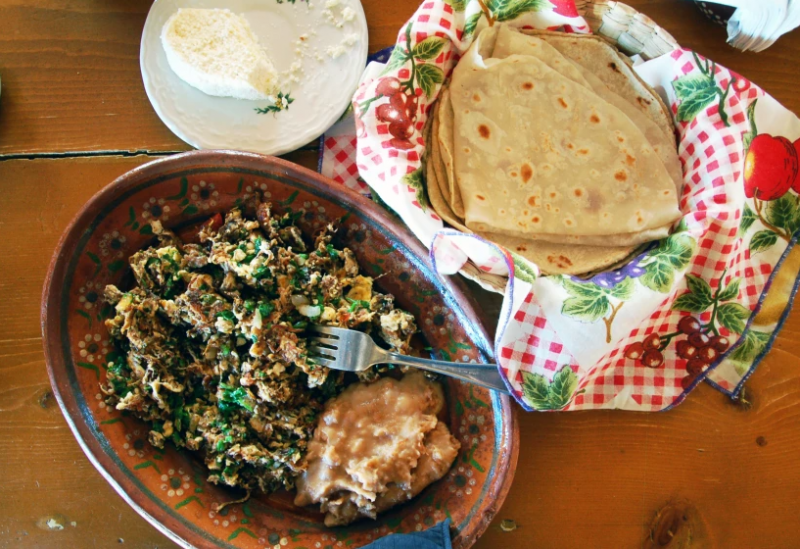 2- Sisterfields, Bali, Indonesia
Sisterfields was founded by Australians which explains its Melbourne flair, and it is a popular hangout in Seminyak, Bali.
The café has large panoramic windows that allow visitors to see everything that happens on Bali's busy streets. Inside, the furniture and decoration are simple with blue details, and everything is Instagram-worthy, which explains why so many people are cramming their photogenic breakfast. Sisterfield's menu is extensive and diverse, and it's for everyone.
Why? Because they have smoothies, green juices, smoothie bowls, yogurt with fruit and granola for the ladies, and beer, coffee, burgers, and eggs in every form imaginable for the guys. Sisterfields simply cannot be beaten!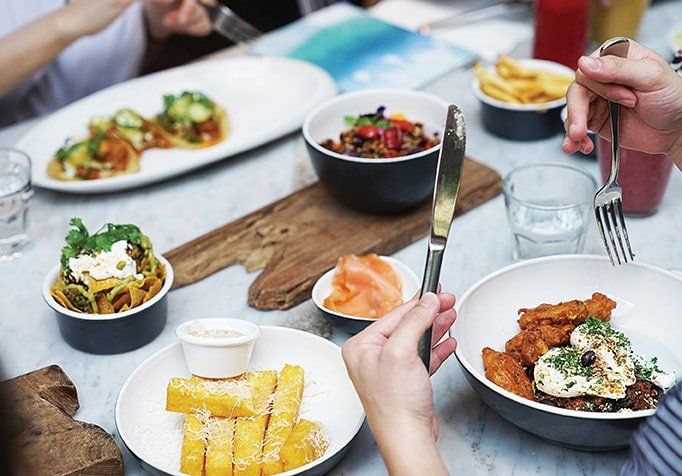 3- Restaurant Balthazar - New York, NY
This utterly radiant brasserie debuted to great success in the spring of 1997 and has only grown since then, making itself one of the must visit breakfast spots around the world. The restaurant floor is always busy and serves traditional French cuisine all day, every day.
On the other hand, the brunch is only available on weekends and is well worth the trip. For brunch, we recommend the Eggs Norwegian, which features the lightest poached eggs you've ever seen served with hollandise and smoked salmon. It comes with homemade salad or fries or a salad, but the dish's star is undoubtedly the eggs and fish - we've never been so impressed by something so simple and elegant!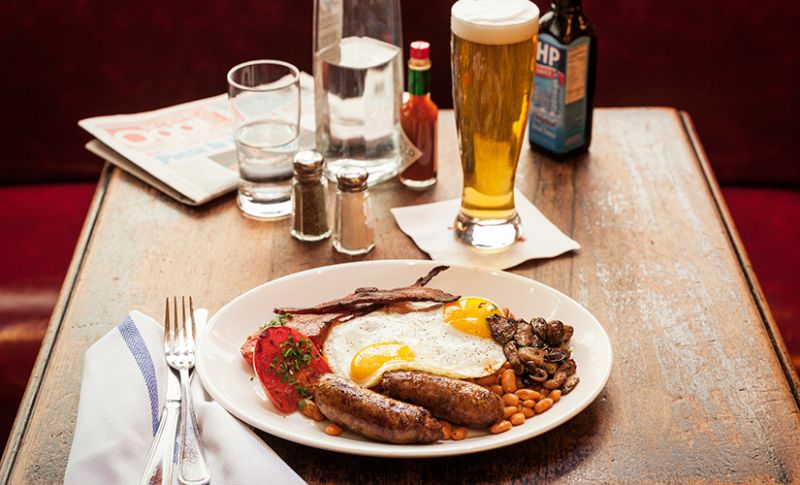 4- Morito, Hackney London
When Mr. and Ms. Sam Clarke announced that Morito in east London would serve breakfast, bloggers, Instagrammers, and journalists rushed through the doors to check it out.
Everything is made in-house, including fresh cheese, cloud-soft bread, Cretan filo, sugar, and cinnamon.
The weekend's star drinks are the punchy Bloody Mary with harissa, apple and mint juice, beetroot, and pear juice. The clientele is a mix of rash twenty somethings looking to recover from the night before and older design types sipping flat soya whites and reading The Guardian. It's fantastic.
If you need a headstart, poached eggs, seasoned yogurt, spinach, chili butter, and crispy sage are all foods you can try. You're Welcome!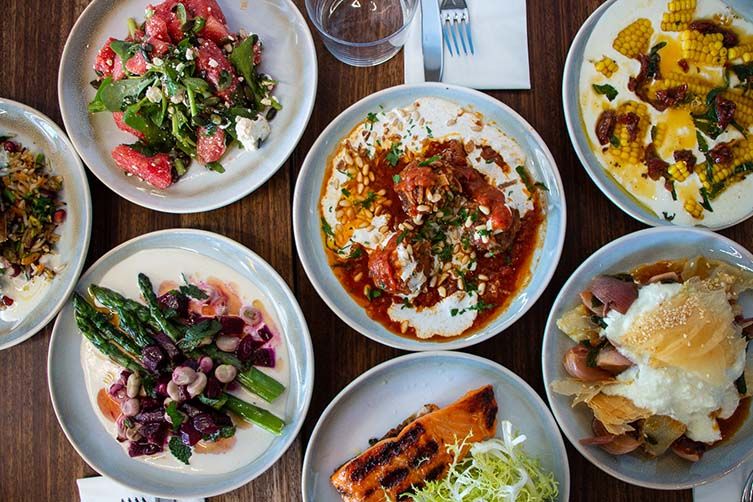 5- Kepos Street Kitchen, Sydney, Australia
Even on the darkest of rainy days, this spectacular location is a mix of warmth and good that will leave you full of food and joy. The food is a spectacular medley of Middle Eastern, Mediterranean, and European cuisine.
Falafel drizzled with tomato, labneh, pickled chili, and egg - a truly sensational take on a British brunch classic. Heads up, there are no weekend reservations available, so expect long lines.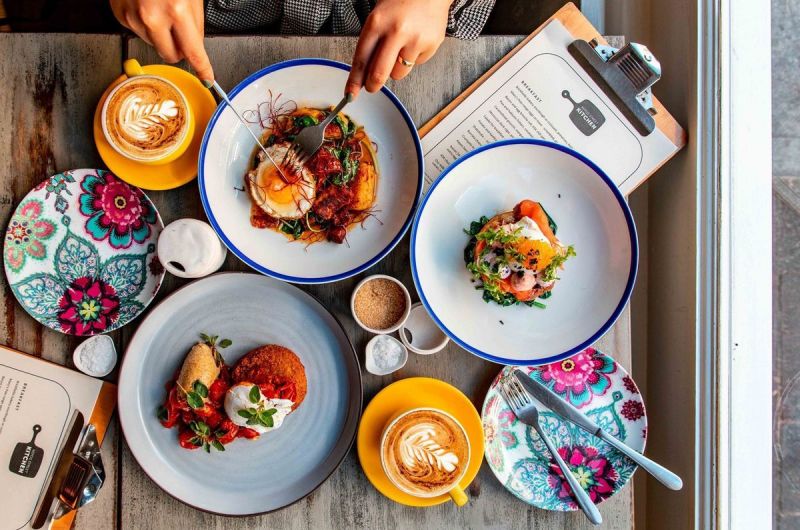 6- Federal Cafe, Barcelona, Spain
This cafe may appear formal and official, but we can assure you that it is anything but! It took the two owners nearly a decade of searching to find the perfect location, and they were certainly successful.
The setting sets this restaurant apart from others in the city, with the leafy rooftop terrace completing the three-level structure of timber floors and low-slung banquettes. The fantastic food and design make it a favorite hangout for freelancers, rounding out the relaxed atmosphere that modern Australian food completes. There's everything from muffins to oven-baked eggs with halloumi on the menu.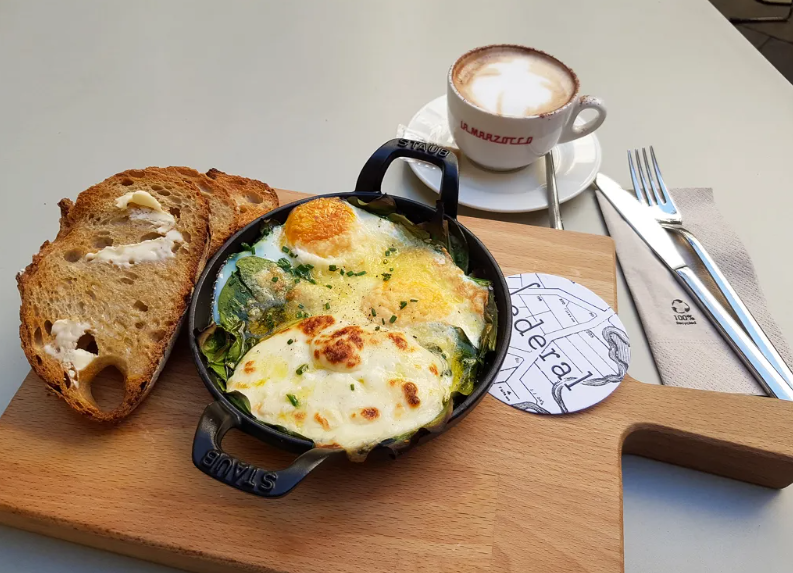 7- Lune Croissanterie, Melbourne, Australia
The croissant is a spectacular food paired with various wonderful foods over the years, but Lune is one of the first places to step back and focus on making croissants exceptionally well.
The production process for each croissant can take up to three days, and they are committed to maintaining the excellent process they have mastered. If you want to watch the process, they have the 'Lune Lab,' where you can sit and watch them prepare a delicious three-course pastry meal just for you! Lune takes brunch seriously, and it shows in their food.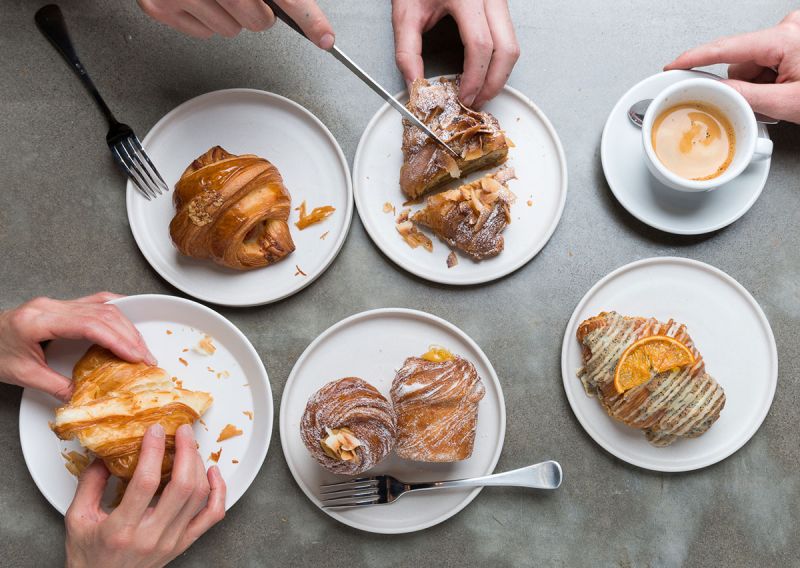 8- House of Small Wonder, Berlin
This type of place is so unique and beautiful that if you are a frequent user of Instagram or Pinterest, you have most likely seen a picture of their staircase.
The staircase at House of Small Wonder alone is reason enough to visit this cafe. But, since we're talking about breakfast places, Small Wonder is a lovely spot with a nice, quiet atmosphere, friendly staff, and a good, simple breakfast menu.
You can stick to classic breakfast-brunch like coffee, granola, and croissants, or branch out and try something you've never tried before. The café resembles a greenhouse, and what better way to start the day than in a lovely greenhouse café?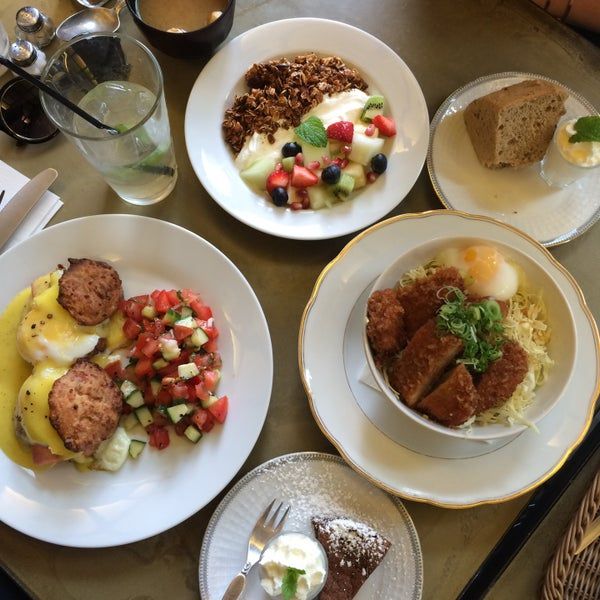 9- Cafe Atelier September, Copenhagen, Denmark
This spectacularly simple restaurant serves incredible food without the fuss and complication of many of its competitors. The restaurant's interior is a true homage to Danish design, with white-washed floors, distressed wood bars, and communal tables. The communal tables are a great part of the experience; it feels homier than other places.
The establishment's food is simple and classic, making it difficult to say no. We suggest grapefruit and blueberries with granola and an iced coffee. We can't get enough of this winning combination!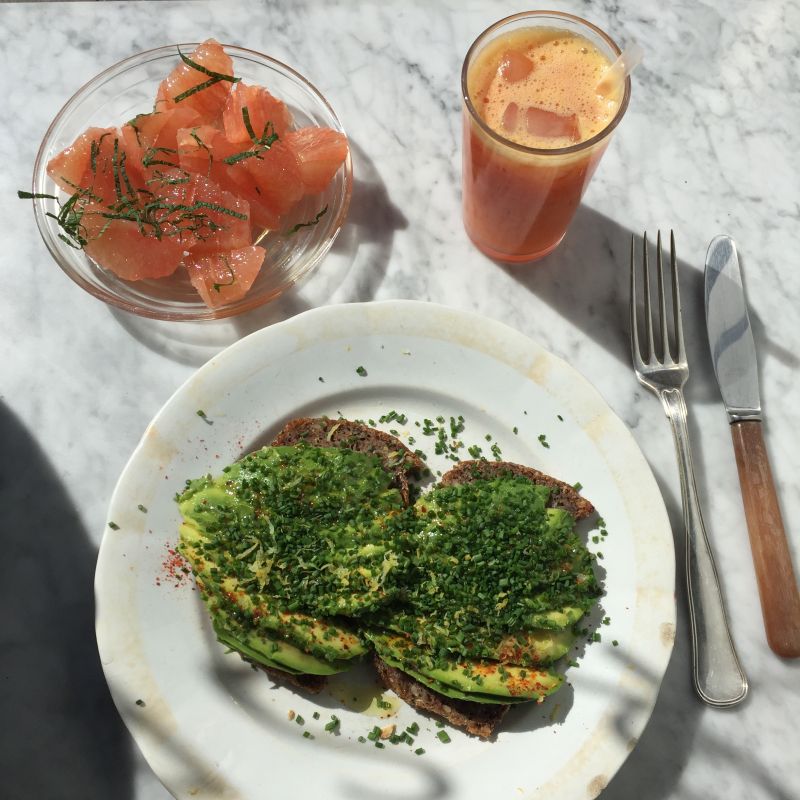 10- The Wolseley, Westminster, United Kingdom
The famous English breakfast is the most filling, satisfying, and hearty breakfast on the planet. It's everything you want and more on a single plate. Piccadilly's famous restaurant would not be the same without it.
The Wolseley is all about grandeur; expect nothing less than high-end fine dining. Dinner here is life-changing, but breakfast is also excellent, especially if you order the traditional English breakfast.
Poached, fried, or scrambled eggs are served with crispy bacon, sausage, baked beans, black pudding, and sautéed mushrooms. This is a filling yet balanced breakfast, unquestionably one of the best in the UK.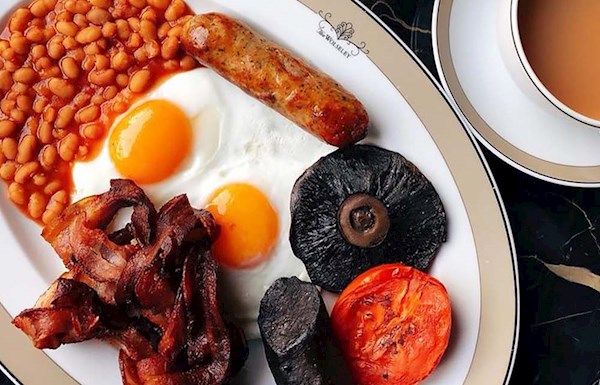 11- Maison Dandoy, Brussels, Belgium
Waffles were invented in Belgium, and believe us when we say that the waffles here are on another level. Wait until you try the fluffy but crispy waffles if you think your boxed Eggos are good.
You can find delicious waffles around every corner in this city. The best ones, however, can be found at Maison Dandoy.
What began as a small family business in 1829 has grown into a global brand thanks to the most delicious buttery waffles, cookies, and biscuits.
Two waffles are available: the creamy Brussels waffle with a crispy, golden exterior and the Liege waffle with sugar bits for a caramel treat. These are stunning when topped with sugar, whipped cream, or chocolate.
Maison Dandoy's Tea Room & Waffles on Rue Charles Bulls in Brussels is a must-see for anyone who enjoys waffles and baked goods. The entire experience is breathtaking.
You will never look at waffles the same way again and fantasize about returning to taste the most delicious griddle cakes on the planet.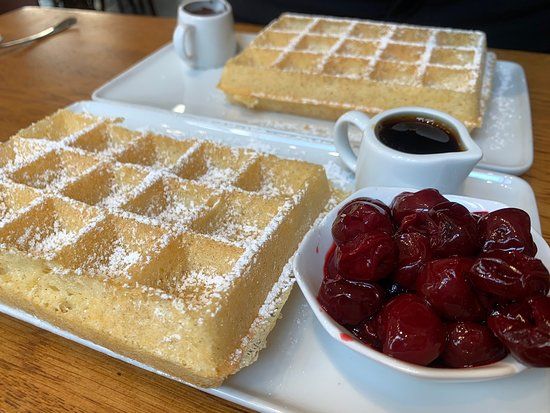 There you have it. 11 of the best breakfast spots in the world. Hope these make your itinerary. And don't forget to have a great time.