A map of Asia might as well be a treasure map showing you all the amazing treasures hidden within its more than 48 countries. Within it are numerous major contemporary cities with grand architecture and stunning landscapes. Asia is also notably blessed with the most breathtaking natural endowments, including tropical paradise islands, beautiful beaches, steamy jungles, desolate deserts and magnificent mountains. This continent has countless other attractions, making tourism a major strength.

Asia has a very vast area that spans both the Northern and Eastern hemispheres, stretching from the shores of the Mediterranean Sea to the Pacific Ocean. As the most populous continent with more than half of the world's population, Asia is rich and notably diversified in culture. Each country has its own unique history, heritage, and many natural wonders.

With these many attractions, there's always more to explore within Asia's colossal area and distinct civilizations. Let's take a look at some of the best countries to visit in this wonderland called Asia.
Maldives

If you had to use one word to describe the Maldives, it would be 'stunning.' We take that back. No one word is enough to capture all the beauty that can be found here. The Maldives is a hot spot for its picture-perfect white-sand beaches and luxurious resorts which usually have their own private islands.

The archipelago comprises over 1,200 idyllic islands and atolls and is great for a glamorous getaway. Aside from tanning on the beach and playing in the crystal clear ocean, tourists can also go scuba diving or snorkeling to check out the underwater beauties such as colorful coral reefs and shimmering shoals of fish that this place is home. This fantastic place holds plenty to discover and is somewhere to visit.

Best time to visit Maldives: Between November and April, outside of the monsoon season.
Top attraction sites in Maldives: Male city, the National Museum, Maafushi Island, and The Grand Friday Mosque.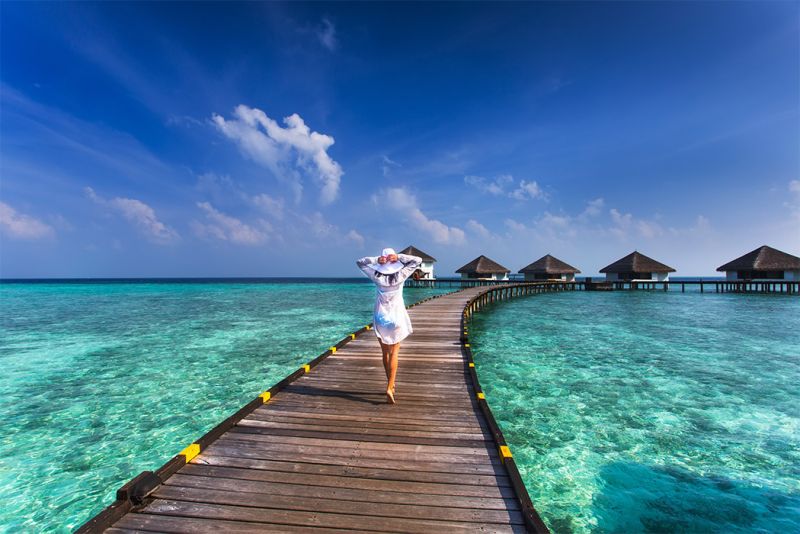 Sri Lanka

Located just off the south of India, Sri Lanka has gained popularity as a major tourist destination. Its breathtaking beaches may play a huge role in that, but this island is also endowed with a unique natural beauty in terms of scenery and wildlife.

Additionally, Sri Lanka has so much to offer in terms of history and culture. Cities such as Kandy, Anuradhapura and Galle have important - and not to mention, interesting - places to check out ranging from colonial-era forts and ancient temples. These spectacular archaeological sites and several historical landmarks highlight the country's history for over 2,500 years. All of these create the perfect mix for you to consider exploring during your time in Asia.

Best time to visit Sri Lanka: December through April is the best time to visit the west and south coasts of Sri Lanka, while May through October is best for visiting the east coast.
Top attraction sites in Sri Lanka: Nine Arch Bridge, Kataragama Festival, and Udawalawe National Park.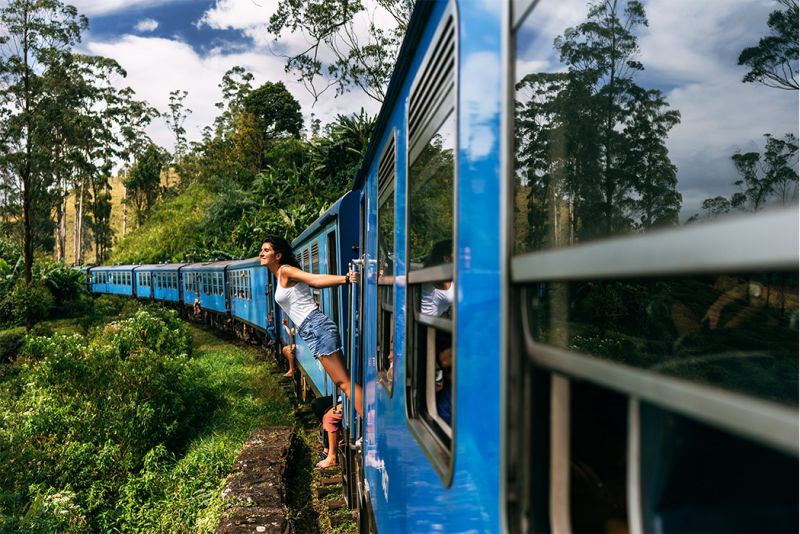 India

In India, you will experience a convergence of varying traditions, religions and cultures. As one of the world's oldest and richest civilizations, this country displays diversity at its finest. Even more, the country has an abundance of beautiful scenery. You can explore the breathtaking beaches, steamy jungle, stunning tea plantations, or magnificent mountains. The north of India is dominated by the Himalayas, a mountain range with some of the plant's highest peaks including the acclaimed Mount Everest.

India's busy but breathtaking major cities like New Delhi or Mumbai are not only alive with culture and colors but also possess significant archaeological sites that have stood the test of time for over a millennium. As the second most populous country in the world, India is brimming with so much to explore and enjoy.

Best time to visit India: It is best to visit India between October and March, when temperatures are low, however, in northern India it can be chilly during the peak winter months of December and January.
Top attraction sites in India: The Taj Mahal, The Holy City of Varanasi, Harmandir Sahib: The Golden Temple of Amritsar, The Red Fort, and New Delhi.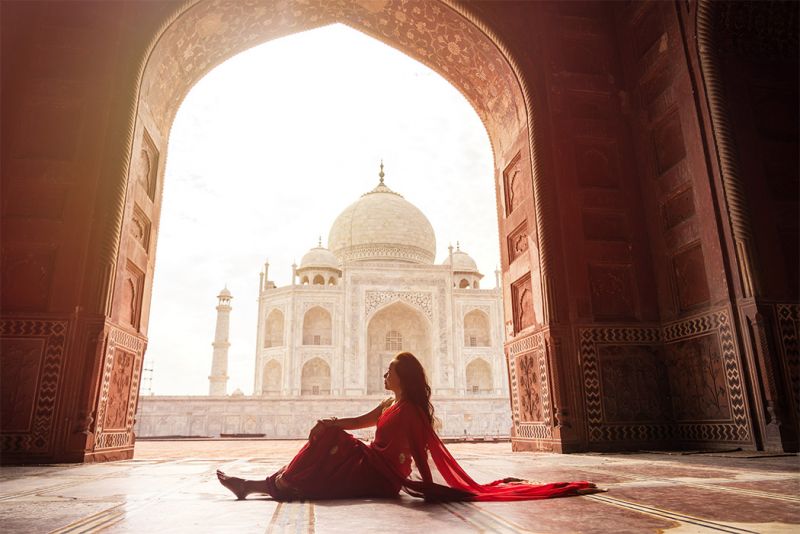 Indonesia

Otherwise called the 'Emerald of the Equator', Indonesia is undeniably one of the world's most diverse nations in every way. Indonesia is located between the Indian and Pacific Oceans and comprises over 18,000 islands that cover up to 4,700 kilometers from east to west. Here, you can experience the very best and most assorted whether it be with languages and landscapes, or with cultures and cuisines.

With all the vastly varying settlements and customs, this archipelago is difficult to truly define. If you're looking for somewhere quiet and relaxing or somewhere chaotic and adrenalizing, you'll find just the place somewhere in this diverse country. The beautiful beaches, wildlife and landscapes make Indonesia worth a visit.

Best time to visit Indonesia: July and August are the best months to visit, when the weather is dry and warm.
Top attraction sites in Indonesia: Beaches of Bali, Borobudur, Gili Islands, and Lake Toba.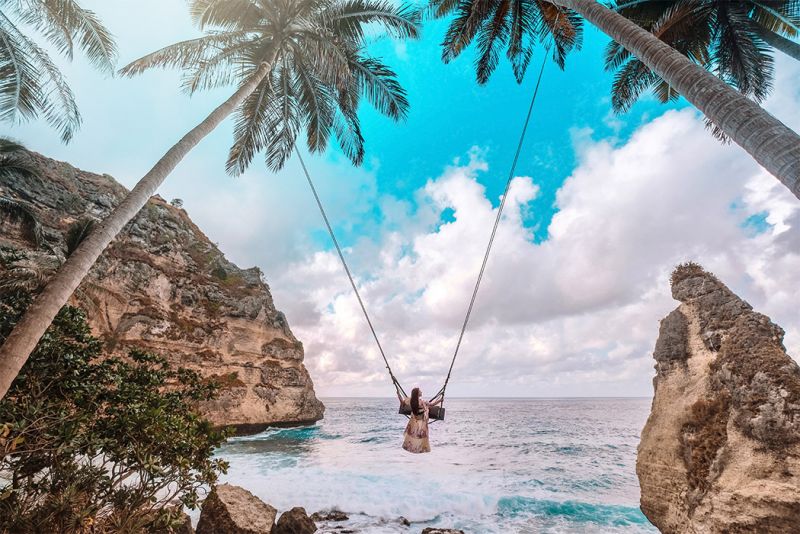 Nepal

This mountain nation is dominated by the Himalayas and has the most stunning scenery to explore. If you are the more active and adventurous type with an interest in activities like trekking and mountaineering, this country is the one for you to visit. Aside from the Himalayas, Nepal is also well known for the Annapurna Circuit.

However, there's, even more, to explore here. With a rich cultural heritage, Nepal is endowed with countless monasteries, palaces, and even shrines and temples that are over centuries old. Among the many is the renowned Maya Devi Temple in Lumbini where Buddha was born some 2,500 years ago. Nepal's capital, Kathmandu, has countless religious sites which is why it is nicknamed the 'City of Temples'. For sure, this country is one to visit for an amazing experience.

Best time to visit Nepal: The best time to visit Nepal is between October and December, when the skies are a clear blue and the views are spectacular.
Top attraction sites in Nepal: Everest Base Camp, Boudhanath Stupa, Chitwan National Park, Durbar Square in Bhaktapur.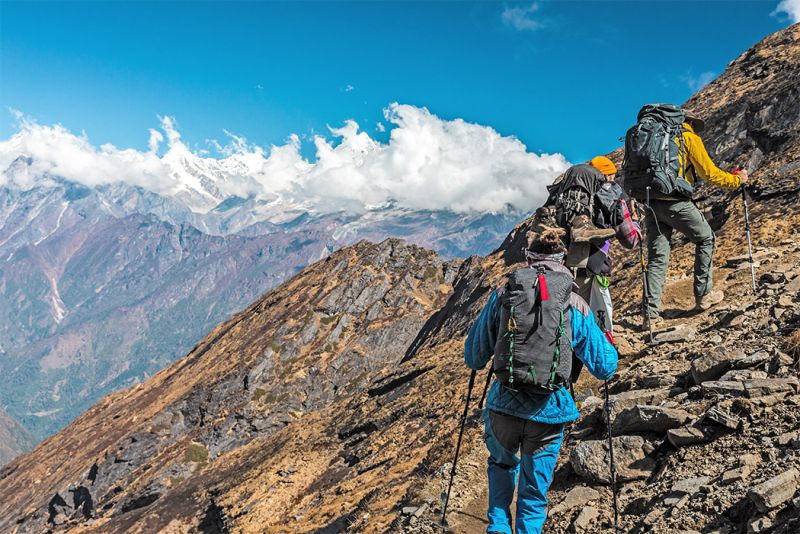 Japan

Japan is a confluence of the new and the old. This island nation showcases its traditional palaces and age-old temples in cities like Kyoto and Nara, while also flaunting its futuristic metropolises in Tokyo and Yokohama. Basically, in Japan, you get the best of both worlds.

Located east of mainland Asia, this country is made up of over 7,000 islands - the biggest of which are Hokkaido, Honshu, Kyushu, and Shikoku. There, you can explore the majority of Japan's main sights and tourist attractions. If you want to take a break from the densely populated cities to enjoy time in pristine nature and pretty sceneries, Japan also has manifold mountains and forests that hug its long and indented coastline.

Best time to visit Japan: The best time to visit Japan is between March and May, and September and November.
Top attraction sites in Japan: Tokyo Tower, Tokyo Imperial Palace, Mount Fuji, and the Golden Pavilion.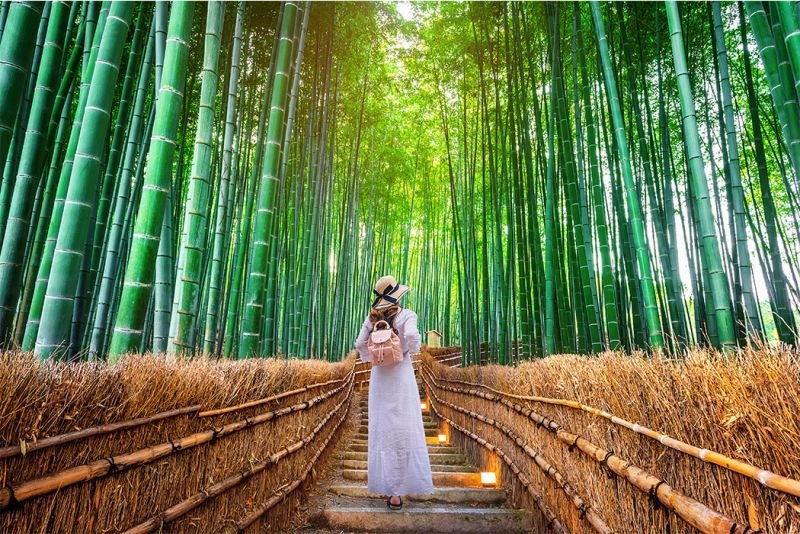 Thailand

Often referred to as 'the Land of Smiles,' or 'the While Bangkok,' Thailand is certainly the place to visit when you're ready to ease your stress and have the best time. From alluring beaches to exquisite temples, it's easy to see why Thailand is buzzing with tourist activity.

The golden sands and underwater sea wonders are potent attractions to people from all over the world. You also can explore the vibrant nightlife there and enjoy some of the best cuisines in its beachside towns. On the other hand, there are also quiet and peaceful towns and villages with wild jungles and captivating fields for you to unwind in. Whether you visit idyllic islands like Ko Tao or enjoy the stunning scenery at Krabi, what is for sure is that there's something for everybody.

Best time to visit Thailand: November through early April is the best time to visit Thailand.
Top attraction sites in Thailand: Railay Beach, Koh Phi Phi, and The Grand Palace in Bangkok.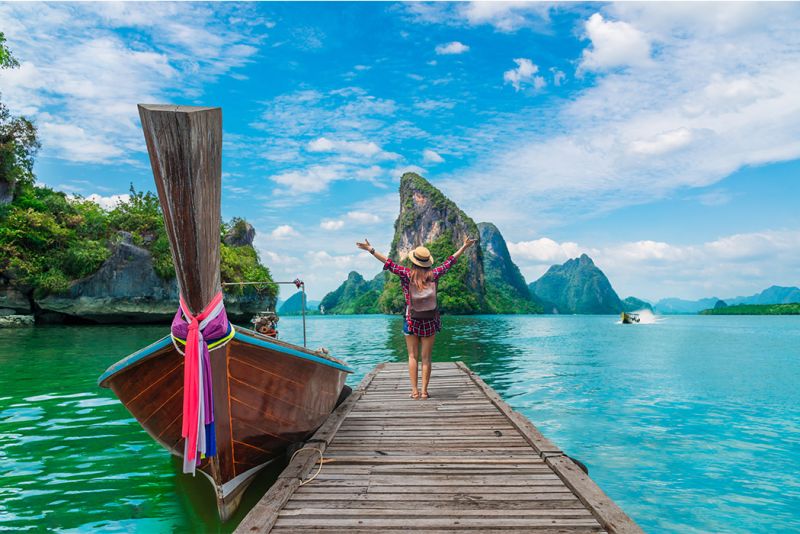 China

Most known this country for the Great Wall of China, but there are many other enthralling attractions to delve into in China. As one of the oldest civilizations on the earth, China has countless historical and cultural landmarks including the Terracotta Army in Xi-an and the Forbidden City in Beijing.

The biggest and most populous country on the Asian continent, China is full of many cultures and cities. These cities are a massive mix of modern and traditional, but China retains a lot of its age-old customs. Even more, its beautiful scenery and varied landscapes make for a satisfying view. There are towering mountains, endless rice terraces, and even the desolate Gobi Desert.

Best time to visit China: The best time to visit China is in the spring (in April and May) and in autumn (in September and October)
Top attraction sites in China: The Forbidden City, the Great Wall of China, the Terracotta Army, Chengdu Research Base of Giant Panda Breeding, Hangzhou's Historic West Lake, Leshan Giant Buddha, Zhangjiajie National Forest Park, Li River, and Yellow Mountain.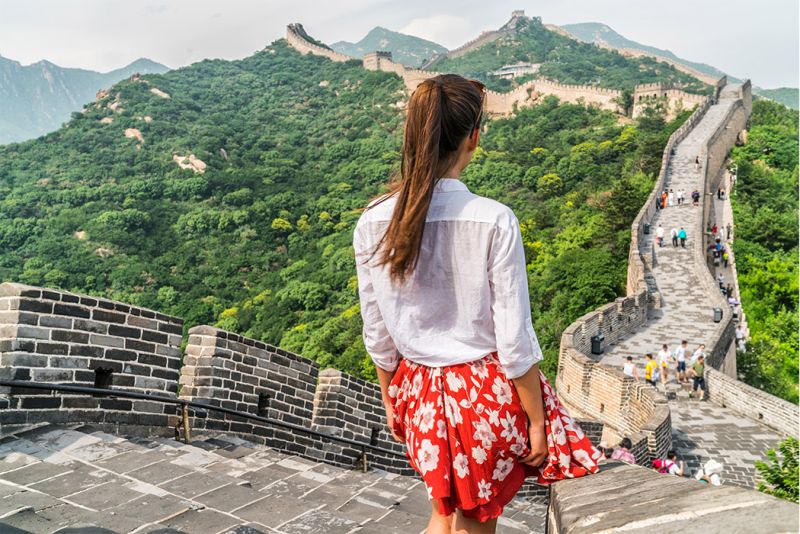 From the Himalayas to the dry and desolate Arabian and Gobi deserts, this continent has countless attractions to offer within each of its countries. The countries we've listed are some of the best you can visit to delve into Asia's dazzling diversity.