---
Memphis Tours Blogs
 Best 12 Spots Worldwide to Enjoy the Breathtaking Hot Air Balloon Rides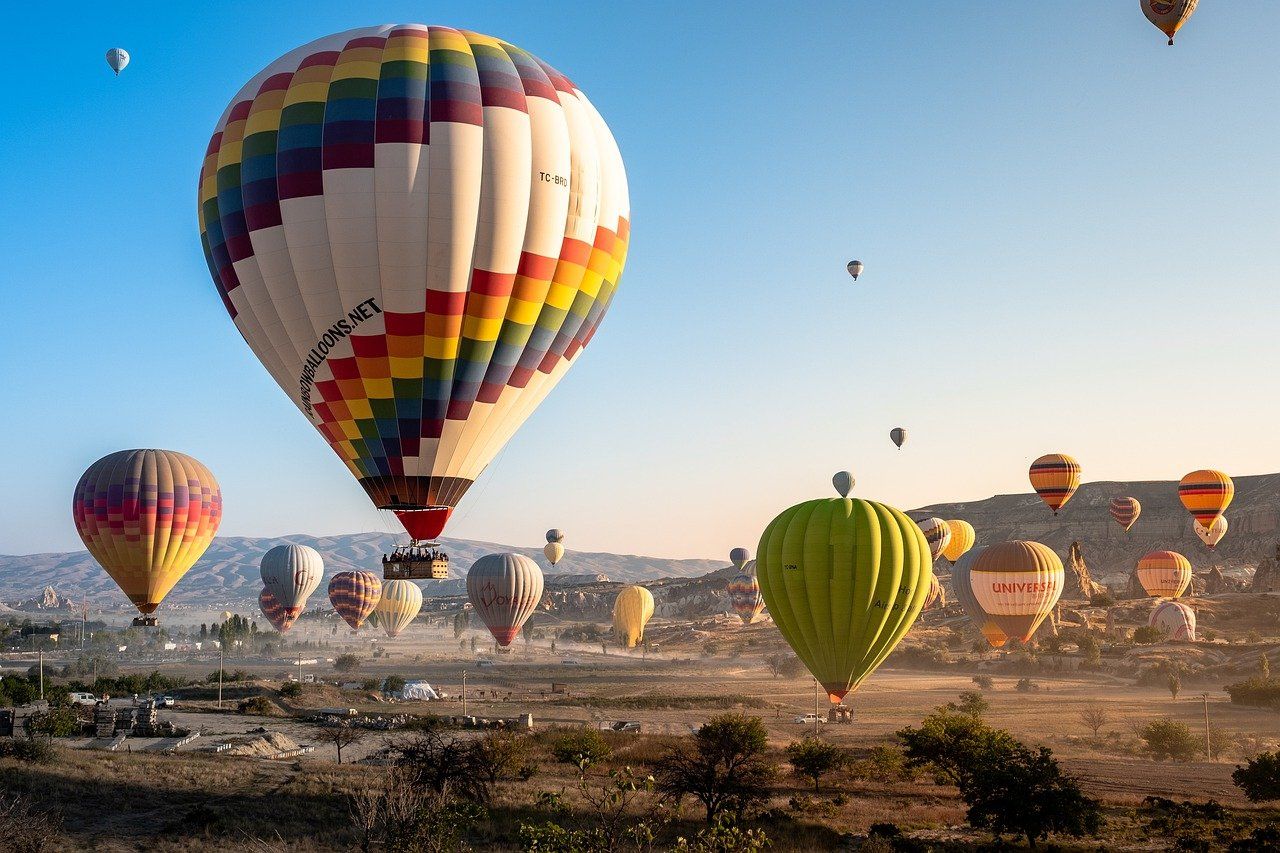 Nothing can beat the feeling of flying in a giant floating vessel while enjoying the sunrise. Hot air balloon rides are the most breathtaking experience you can ever have. It is the best option when it comes to sightseeing and enjoying the view with a bird's eye. A hot air balloon experience is a must if you are visiting a country that offers it and of course if you are in a spot with amazing views.
Here are the Best 12 spots worldwide to Enjoy having a Balloon Ride Experience at:
Cappadocia, Turkey
Turkey is well known for its scenic views and places to visit. Cappadocia is also famous for its breathtaking landscape and beautiful valleys that are best experienced from the air. A hot air balloon ride at Cappadocia over the Goreme Open-Air Museum is a must-have experienced while in Turkey. You will feel festive with the view of so many colorful balloons in the air that make the scene more beautiful. Taking photos while on a balloon ride during sunrise is an unmissable thing to do.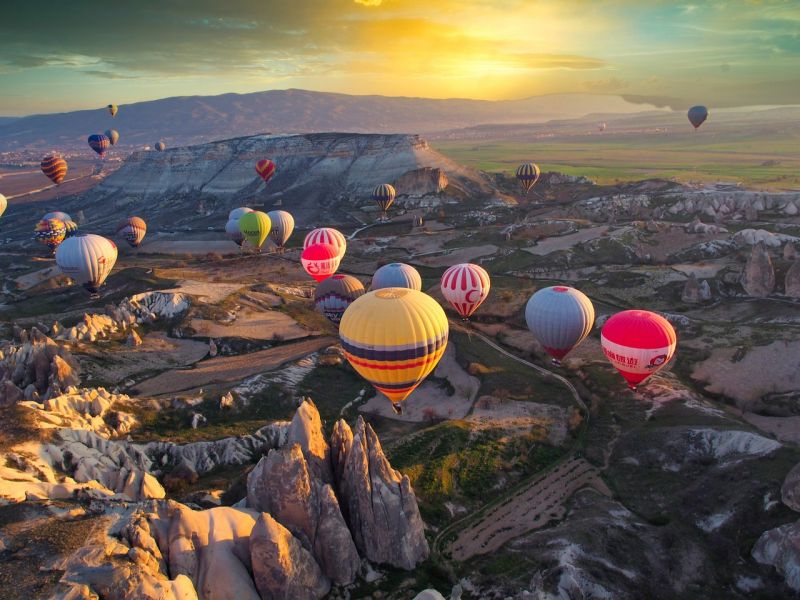 Luxor, Egypt
Luxor is the biggest open-air museum in the world. It is famous for its outstanding monuments and ancient sites that must be visited at least once in a lifetime. While in Luxor, you can't miss the chance to have a wider look at the ancient sites from above, and the best way to do that is by riding a hot air balloon. Getting on a hot air balloon in Luxor is a whole different experience. Floating in the air over the ancient temples and tombs, the Nile River, the Valley of the Kings, makes the ride more enjoyable and unforgettable. Also, Don't miss the chance to take photos of the sites and personal photos during sunrise time.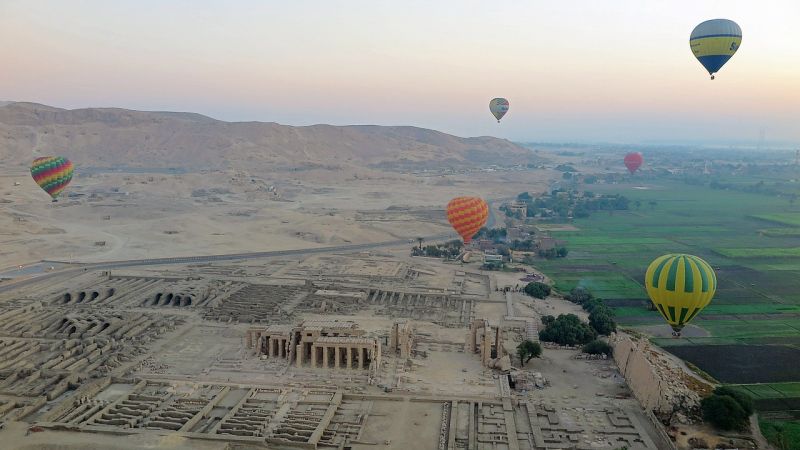 Wadi Rum, Jordan
Wadi Rum is one of the best and most beautiful spots you can visit while in Jordan. It was made famous by the "Lawrence of Arabia" movie. You will need a few days to enjoy exploring the scenic landscape of Wadi Rum. A hot air balloon ride over the desert sand dunes, canyons, and cliffs at sunrise will be definitely your best option to enjoy Wadi Rum with a bird's eye view. To make the experience most enjoyable, you might want to spend the night before at a Bedouin camp under the starry skies and then get on the balloon ride shortly before sunrise.
Check our best Jordan Travel Packages and add a hot air balloon ride to your package of choice!
Serengeti, Tanzania
If you are in Tanzania, you can't miss visiting the Serengeti National Park for a safari. Jeep safari is common there, but to make the experience more enjoyable, it is recommended that you get on a hot air balloon ride over the park. The balloon ride will give you a wider and deeper look at the park from above and will allow you to watch lions and other wild animals in their natural habitat, acting normally without any disturbance. Also, balloon rides there to give you the opportunity to enjoy the park away from the road and allow you to get photos from a wider angle.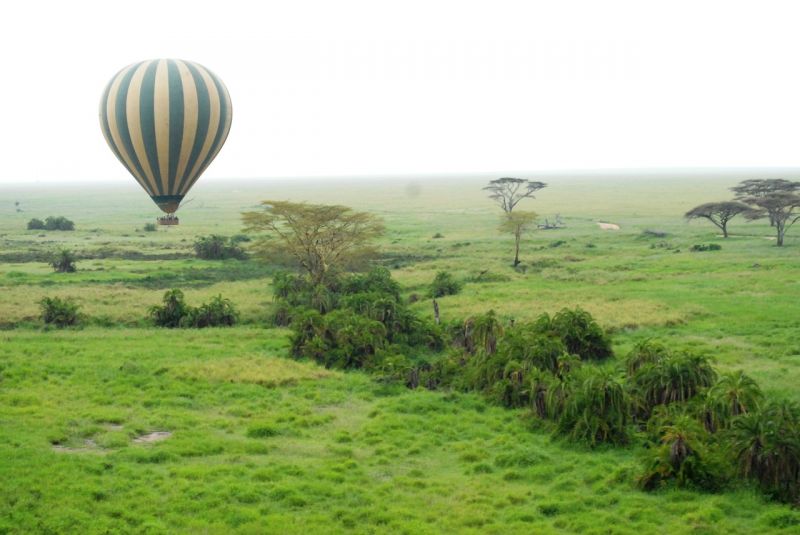 Masai Mara, Kenya
Kenya is a country famous for its scenic nature and landscape that is a factor of attraction for many tourists around the world. You can't visit Kenya without doing a safari tour and witnessing the wild animals interacting in their natural habitat. A view from a hot air balloon is a game-changer, you can spot lions and other wild animals running across the savannah and elephants gathering at the Mara River. It is also a great opportunity to take some unforgettable photos for such a breathtaking experience.
Tuscany, Italy
This part of Italy is exceptionally beautiful and romantic. Tuscany is well known for its historical hill towns, stone farmhouses, villages, and sunflower fields that make the scene more romantic from the air. Getting on a hot air balloon ride at Tuscany is a whole different adventure. It is one of the most breathtaking and unforgettable activities you can't miss while in Italy. Imagine yourself floating in the air over the beautiful sunflower fields with your family, friends, or loved ones.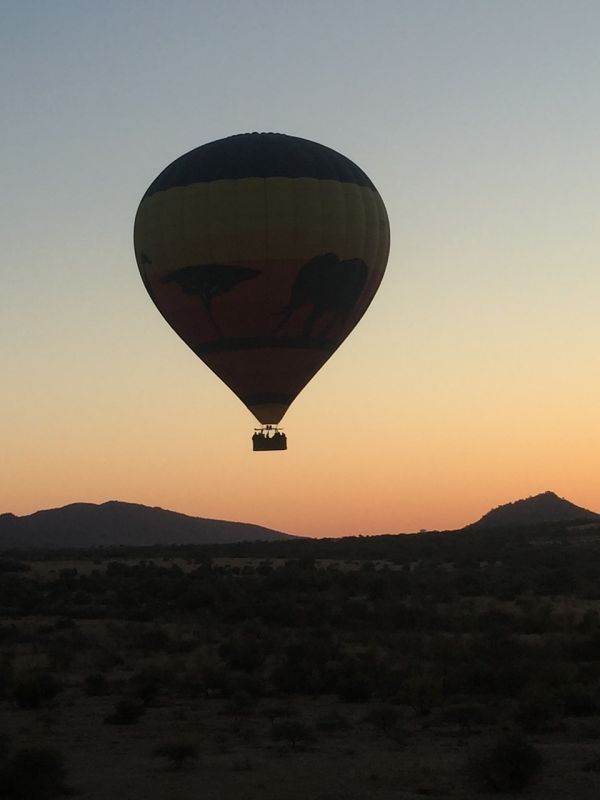 Melbourne, Australia
In Australia, especially if you are in Melbourne, the hot air balloon experience is a whole different story. While most air balloon rides usually float over landscapes and scenic nature, the experience in Melbourne will take you over city streets and giant skyscrapers to enjoy a bird's eye view of the whole city. You will float over Melbourne's landmarks like the cricket stadium, the Shrine of Remembrance, and the Royal Botanic Gardens. Whether before or after touring the city on land, this experience from the sky will give you the opportunity to have a wider look at the whole city and take some great photos and videos.
Bristol, England
In early August, if you are visiting the Lake District in the United Kingdom, you shouldn't miss the "Bristol International Balloon Fiesta". This festival is considered the United Kingdom's biggest balloon riding event that takes place every year. The festival also includes an incredible light show that is very entertaining and completely free. It is a great opportunity to have fun with your family and friends while in the UK. Don't miss the chance to be there at that time of year for a family or a friend reunion.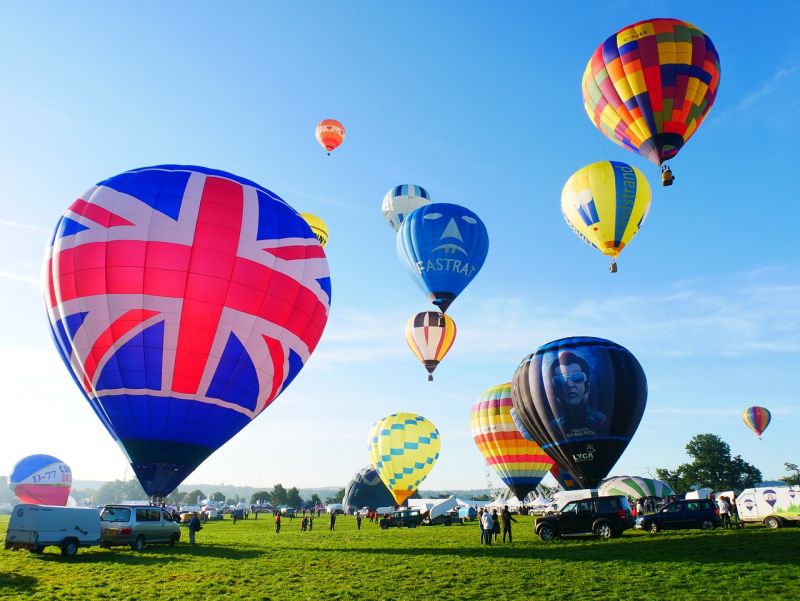 Teotihuacan, Mexico
It is recommended that you take a hot air balloon ride over the city of Teotihuacan in Mexico. This ancient city is breathtaking from any angle, but it is more impressive from a bird's eye view. The city is a UNESCO world heritage site, which gives it more credibility to go and visit, and with a hot air balloon ride, the experience will be much enjoyable. Balloon rides at Teotihuacan are the best way to float far from the crowded streets to get a better view of the city and imagine how the site looked like 2000 years ago.
Sonoran Desert, Arizona
The hot air balloon ride in the Sonoran desert in Arizona will take you deep into the desert to reach areas that cars won't reach. You will definitely enjoy the scenic fiery desert from the air balloon. An unforgettable experience to live at least once in your lifetime. With multiple hot air balloons floating around, you will feel uplifted and mesmerized by the colors and the fascinating scene of the Sonoran desert. Don't miss the chance to live this dream with your loved ones.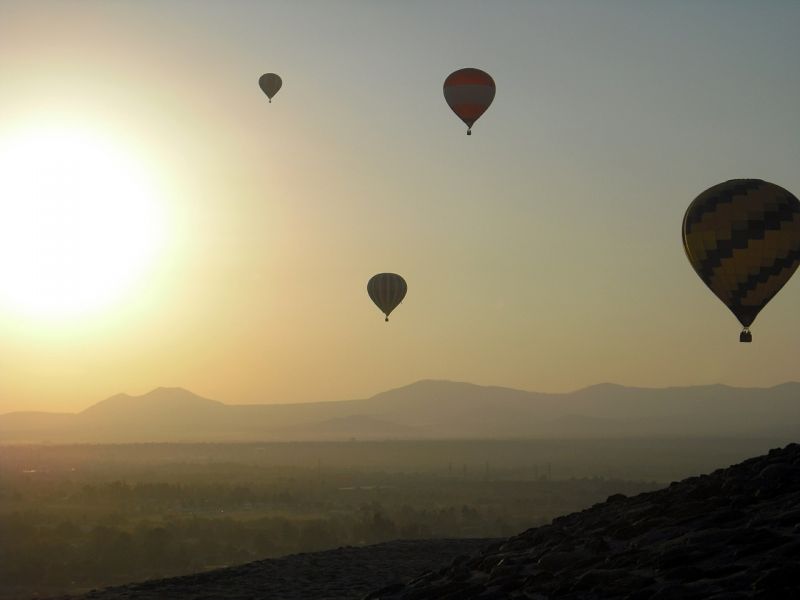 Stockholm, Sweden
One of the most preferred tourist activities in Stockholm is hot air balloon riding. One of the most interesting things about hot air ballooning in Stockholm is that hot air balloons can land in the city instead of landing far away from the streets outside the city as most hot air balloons do. Getting on a hot air balloon in Stockholm is an unmissable experience and a unique way to explore the city with its historical and modern sites.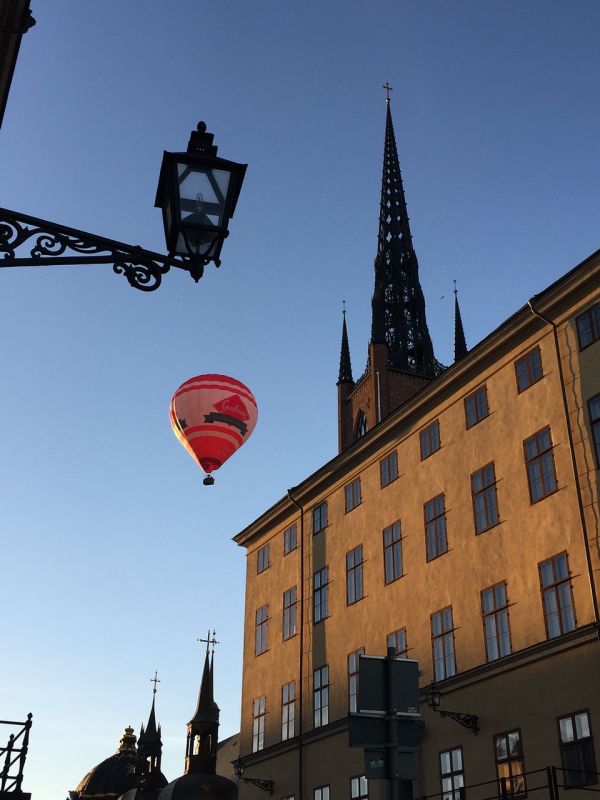 Château d'Oex, Switzerland
When searching for a great spot to live the breathtaking experience of getting on a hot air balloon, you can't miss Switzerland's Château d'Oex. This spot was the launch site of the first balloon ride in the world in 1999. It is a well-known destination when it comes to hot air ballooning. Every January, the International Hot Air Balloon Festival is held when you can enjoy the colorful scene of hot air balloons flying over the snowy land.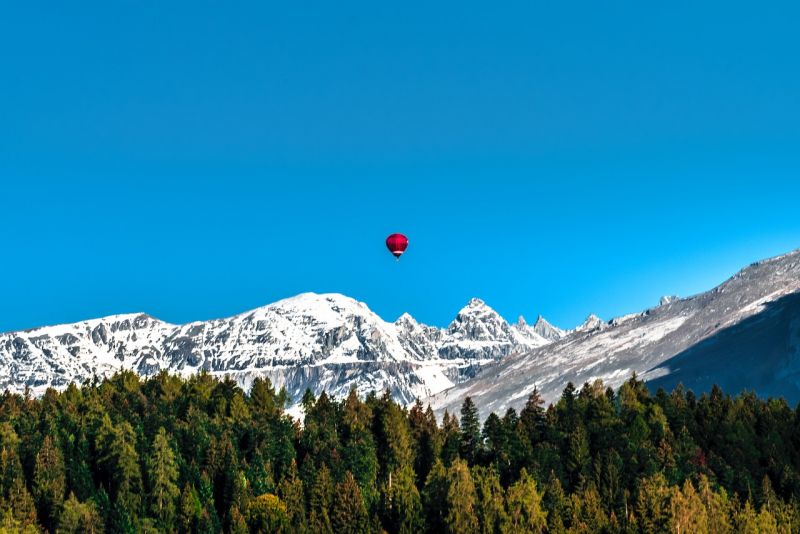 Choose your favorite destination to experience the most joyful balloon ride and see the world from a bird's eye perspective.