Travel Checklist Hacks: How to pack a suitcase for a Perfect Vacation in 2020

You are all excited about your upcoming trip and can't wait already! Just in the middle of your reveling comes the bummer. You are yet to start packing and you don't seem to get the hang of your destination's demands such as the weather and essential activities. While planning and packing for travel packages and trips that can be gruesome, a good vacation packing list-plan always does the magic.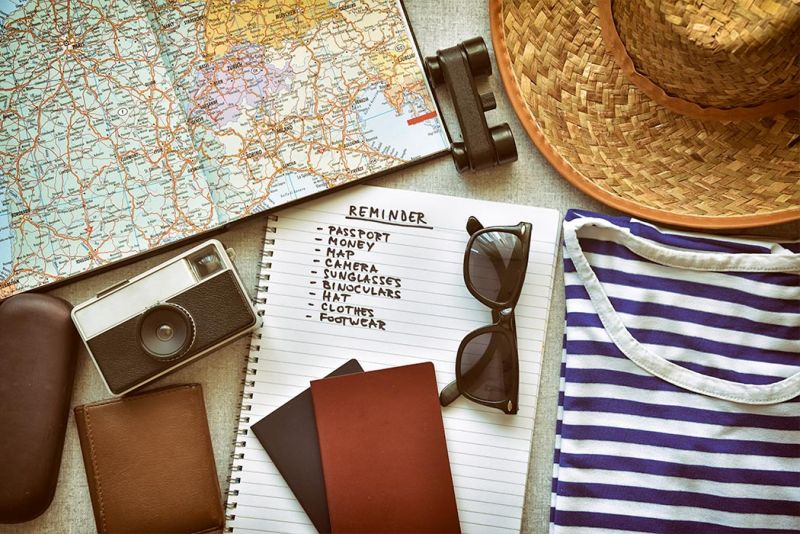 The Travel Checklist: Before the Travel Packing Begins

• Contact Travel Export through Portal Advisory.
Nobody would help you plan it better than Travel Experts of reliable Travel Portals. Memphis Tours Experts would help you Tailor your Trip perfectly. Contact them and enjoy a hassle-less vacation.

• Check your destination's weather.
It would do you a great deal of good to be sure about the weather from Travel hacks from Advisors and Planners. Nobody wants a nasty rainy welcome without a raincoat.

• The number of days/nights the travel will take.
This will obviously help in planning the number and load of clothes you'll require and it will be tailored based on your taste in certain Travel Portals like Memphis Tours.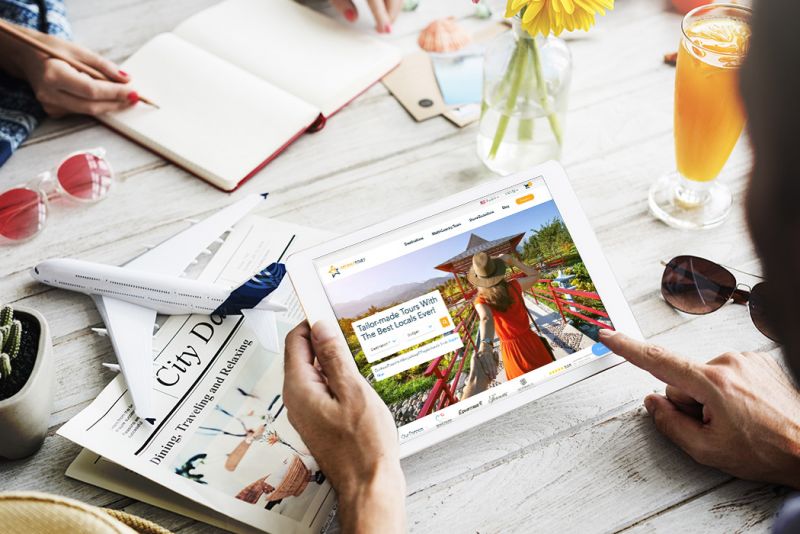 • Any unique activities to take place.
This cannot be reiterated enough. You can't show up at the beach in a coat for goodness sake!

• Besides making your suit early, ensure you review it with packing list hacks.
The timing here makes all the difference. Making a list early enough and reviewing it helps you remember things you may have forgotten the previous time.

• Buy containers and toiletries that are travel-sized if you opt to bring your own.
It's important to keep in mind the flight regulations on liquid amounts you can have in a carry-on. In addition, having small amounts of the liquids you'll need gives you the privilege of extra packing space.

• Take off items that you can get at your destination from the list.
Doing this will save you some precious packing space. If traveling to a hotel, you'll find that essentials such as body wash, shampoo, conditioner and toothpaste are provided in your hotel room. You can also purchase these items at a drugstore if not planning on staying in a hotel.

• Choose your luggage right.
Be it a backpack, shoulder bag, soft shell or hard shell, the luggage you carry should make your trip easier. It is also imperative to ensure you follow the luggage restrictions put in place by your airline. The general linear dimensions for carry-ons are set at a maximum of 155cm/45in. and 158cm/62in. for checked bags. Nonetheless, ensure you check with your airline to get this tip right since they differ.
Travel Hacks: Just Before You Start Packing
After the essential preparation above and you are good to start the packing, it's imperative that you get everything right.

• Get the essentials in place first.
Your travel documents are very important and you don't want to regret why you forgot them in the first place. It's also important to set aside items you can't afford to leave behind such as wallets, cell phones, cameras, credit cards, etc.

• Lay your items out.
This helps especially in the planning of outfits and accounting for each day of the trip, including those to be worn on the traveling day. Laying things out also helps you identify important missing items such as clothing accessories, toiletries, shoes, etc. You may also consider dividing your items in regards to the packing section they'll be put in.
Laying out your clothes also helps in picking simple mix-and-match items that can make several outfits, thus preventing overpacking. A simple combination of 3 bottoms, 4 tops and 2 outer layers (coat, sweater or cardigan) can result in 24 different outfits! Special items for special occasions such as suits, dinner dresses, etc, should be as few as possible to save up on space.

• Get the right size of a suitcase.
It is better to settle for the smaller suitcase first before opting for the bigger ones to avoid overpacking. It will be much easier handling baggage that's significantly smaller.

• Cut off the unnecessary baggage.
After you've laid everything out, chances are you may not need all of them. You may consider returning some items to the closet and save yourself the precious fee for extra baggage.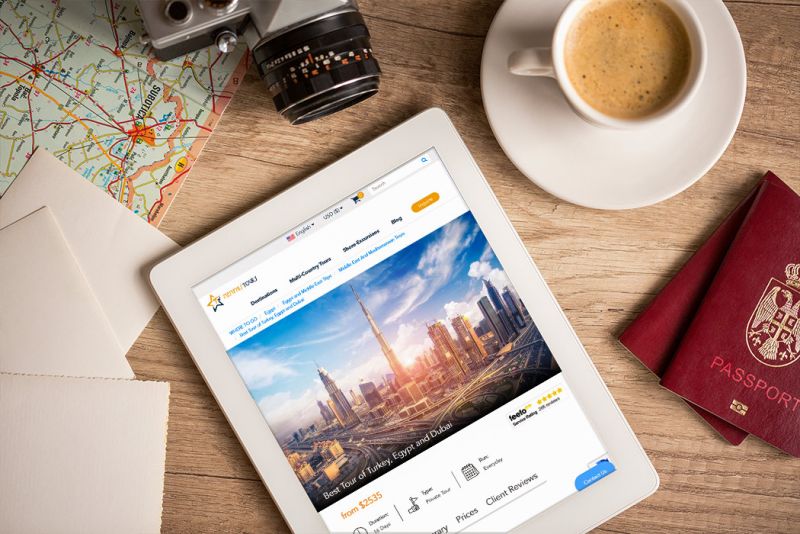 Packing Tips: The Packing Begins
Finally, it's time to put everything together. Good Packing list hacks and habits are important in lessening the hassle.

• The checkmark
As you put the items into your travel bag, ensure you put a checkmark against each of them on your list. Once you've packed an item, resist the temptation of taking it out since that is how you end up leaving behind essential stuff. Avoid packing items that you'll still need before traveling such as chargers.

• Packing style
When short of packing space, the old-fashioned folding style may not work. The following tricks will come in handy for different scenarios:
- Interfolding: this technique entails layering clothes atop each other while interweaving them as they are folded together. Besides having a neat little bundle that fits right into your suitcase, this method also keeps your clothes free of wrinkles.
- Bundle packing: you get to fold or wrap your clothing tightly around a soft core such as a stack of innerwear, a cloth zippered jewellery bag, etc. Bundle packing comes with perks of saving up on space and keeping clothes wrinkle-free.
- Rolling: this works best with jeans and softer clothing items. Again, it comes with the advantage of using lesser space and no wrinkling on clothing items.

• Pack liquids securely
To prevent liquid toiletries from messing your clothes, they should be packed in secure bags such as plastic zippered bags. You can even go the extra mile of putting small square plastic papers in between bottles and lids to prevent liquids from seeping out.

• Make use of shoe space
Rolling up small items such as socks, gloves, stocking caps and belts in shoes is another clever packing trick (as long as the shoes are clean and odorless!). Another perk with this method is that it keeps your shoe in shape. It's also vital to pack shoes in a separate space or cover their soles with plastic bags or shower caps to prevent them from soiling your clothing.

• Keeping things clean and fresh
You can slip in a dryer sheet into the suitcase to keep your items fresh. A stain pen or stain wipes will also come in handy in case of spillages. Detergent packs are important too if laundry facilities will be available.

• Pack an extra change of clothes in your carry-on
This is helpful in situations where baggage gets lost or delayed. You are better off prepared for anything.

• Remember the TSA 3-1-1 rule for liquids in carry-ons.
3 – Travellers may carry liquids, gels, aerosols, pastes and creams in containers of 100ml (3.4oz) or smaller.
1 – These items should fit into 1 clear plastic quart-sized bag.
1 – Only 1 bag per passenger is allowed.
In order to expedite the process of passing through security, you should take this bag out of your carry-on and put it separately in the screening bin.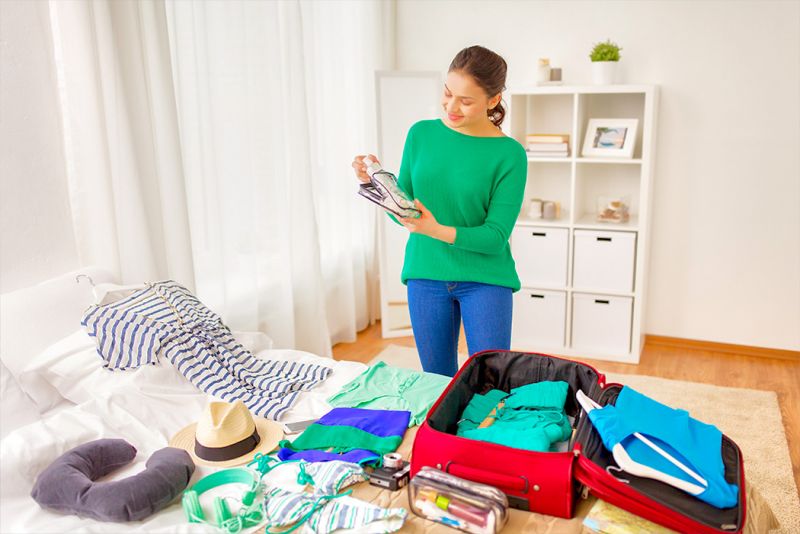 In Conclusion
Packing is as easy as you make it. Besides good timing, it's also good to make your trip more enjoyable by leaving unnecessary expensive items back at home. You may want to keep prying eyes off your baggage.