Jordan is every traveler's dream introduction to the Middle East. It's safe and the people there are very friendly. The destination gets travelers up close to world wonders, literally. And although Jordan might be a small country, there is something for everyone there and tons of activities and things to do. From hiking the rose city of Petra to diving in the waters of Aqaba, these are the 10 bucket list for things to do in Jordan that will make you want to pack your bags right now and fly to Jordan!
1. Floating in the Dead Sea

Floating in the Dead Sea is one of those things that you don't even realize that it's crucial to be on your bucket list until you are actually doing it. The water of the Dead Sea is so salty and full of salty crystallines that you will find yourself floating without even trying.
It's hard to believe but the feeling of weightlessness is incredible. Take your favorite book, lay on your back, and enjoy the most beautiful feeling you will ever feel.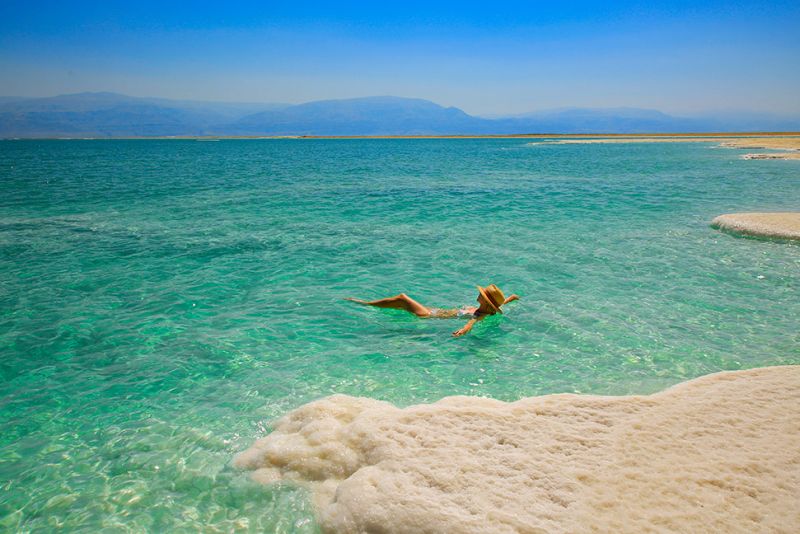 2. Taking a Road Trip on the King's Highway

This could be considered one of the best things to do in Jordan because from start to finish, the views along the King's Highway are simply incredible. This scenic route is flushed with splendid sites like bounties of nature and ancient Roman ruins.
Due to the twisting and turning nature of the road, there is no public transport that can take you through the King's Highway, but you can simply pick up a reasonable-priced group tour from Amman and go on this one of a kind road trip.
You will find some restaurants along the road where you can stop and have some scrumptious food.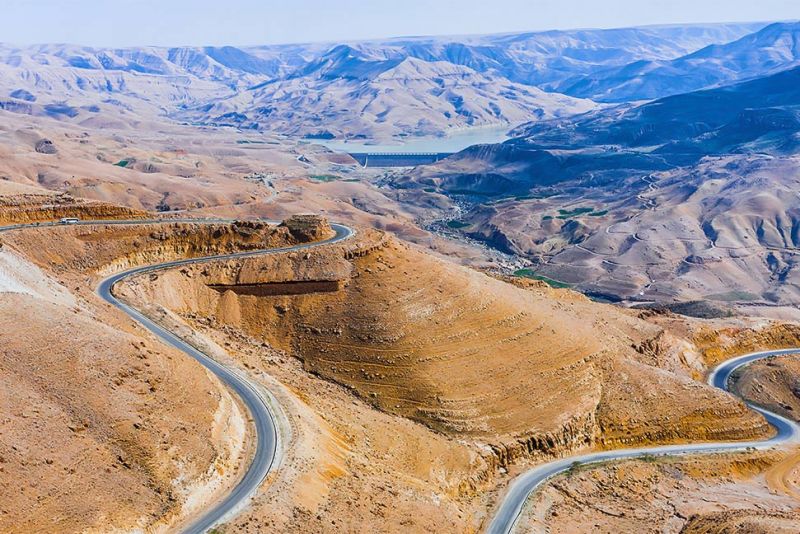 3. Canyoning at Wadi Al-Mujib

If you are a thrill seeker, then you are definitely going to enjoy this one. Canyoning at Wadi Al-Mujib is hands down one of the best things to do in Jordan but you do have heart for it. Wadi Al-Mujib is a breathtaking canyon that towers a few meters above the Mujib River. It can also easily be reached from the Dead Sea.
You get to hike, scramble, swim and climb through the magnificent canyon. It stretches over 70 kilometers and has so many spectacular cliffs and delightful scenery.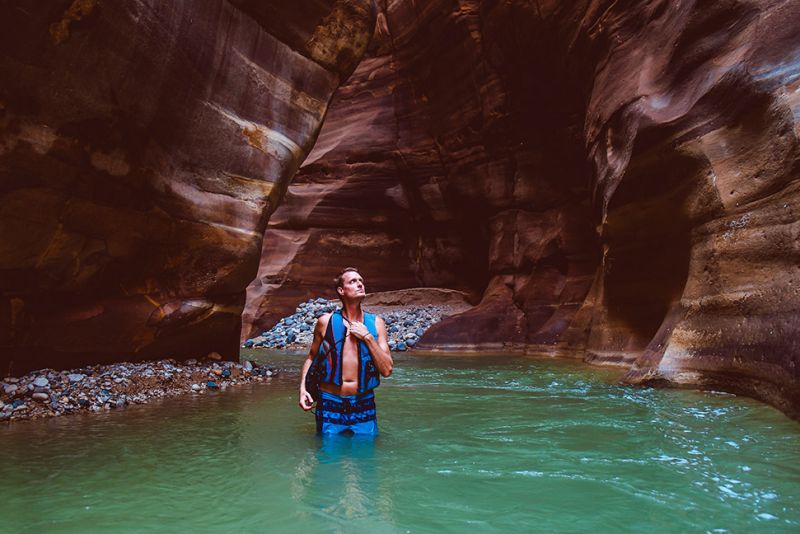 4. Taking a Therapeutic Mud Bath at Dead Sea

We have heard the myth of taking a mud bath at the Dead Sea. But the truth is that this is no myth. The Dead Sea's mud is rich in essential minerals that can be a cure for skin problems like psoriasis and arthritis; it also helps in clearing out your acne and pimple marks. Also, one of its main benefits is that it helps reduce back pain. All you got to do is just rub the mud all over your skin from head to toe and chill out for a while.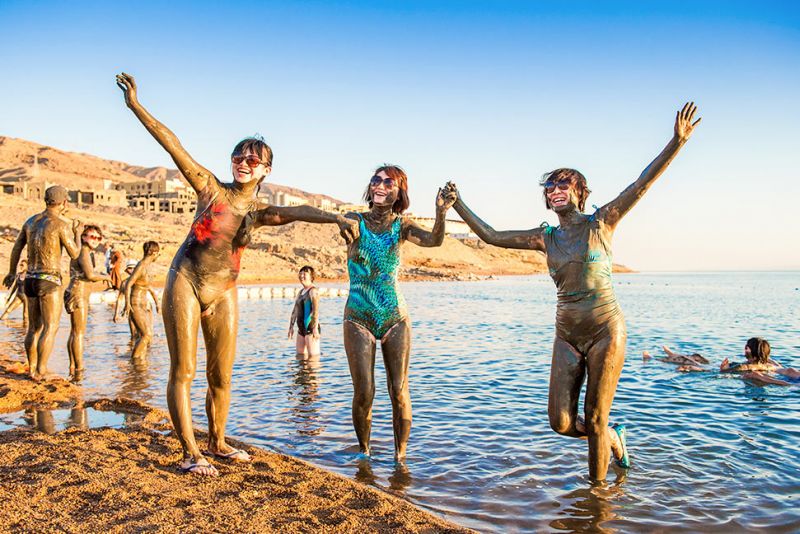 5. Sleeping in a Bedouin Camp in Wadi Rum

Well, first of all, you cannot come to Jordan without visiting Wadi Rum and if you are planning a visit to Jordan, then you probably already know this, but what you don't know is that this desert area is actually inhabited by the Bedouin people.
If you truly want to experience the Bedouin life, you go to camp in the middle of Wadi Rum in yurts made out of wool and spend the night under stars. Walk around with candlelight, ride a camel, and enjoy a true Bedouin meal cooked underground in front of you. You will have a quintessential experience, escaping the hustle of city life and simply living among the stars, surrounded by glorious nature.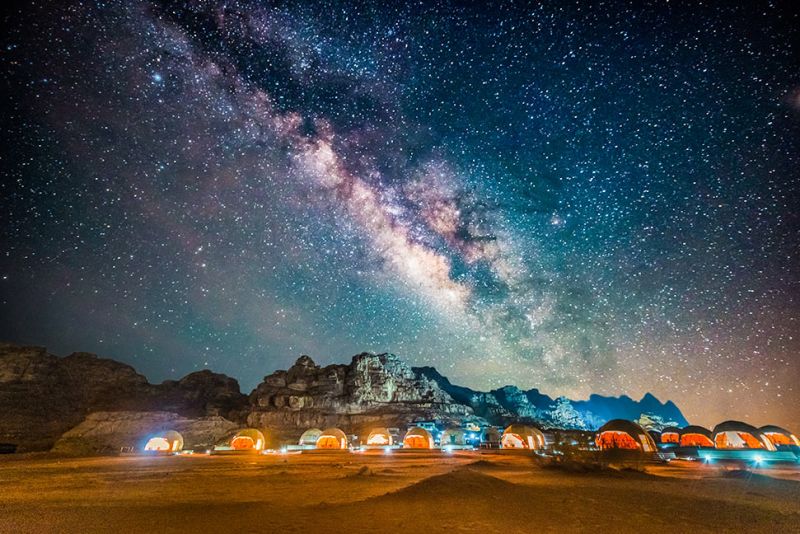 6. Hiking Dana Nature Reserve

Although hiking is not the first thing you think about in Jordan, there are actually a few spots where you can have an amazing hiking experience and Dana Nature Reserve is considered one of the best.
This is what we call paradise for our fellow hikers. If you love hiking and wish to conquer new vast terrains and difficult paths, then you got to go hiking at Dana Nature Reserve. Dana Nature Reserve is one of the most popular natural reserves in Jordan; it offers marvelous sightseeing and landscape full of sublime nature.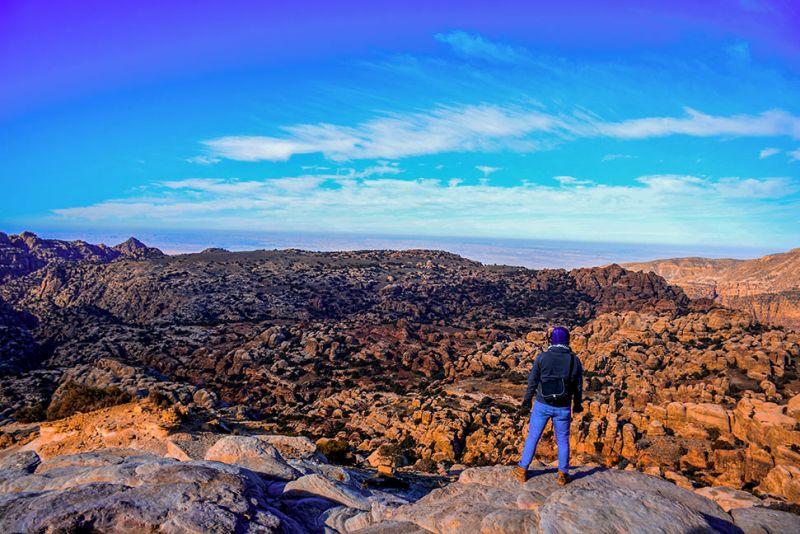 7. Spending a Night at Petra

Spending a night at Petra got to be at the top of your bucket list. Just imagine that you would be spending the night at one of the Seven Wonders of the World. Remember these alluring photos you see on Instagram Petra's Treasury lit up by candles, yeah, that's real. That's Petra at Night.
This majestic place was actually extinct for around 200 years before the Swedish explorers rediscovered it. Just sitting there, drinking Bedouin tea, watching the Treasury lit up by candles, all of this under the beautiful sky of Petra filled with glowing stars.
The Petra by night experience happens three times a week from 8:30 PM to 10:30 PM on Mondays, Wednesdays, and Thursdays. It's not included in your standard Petra entrance ticket. You will need to buy it separately for 17JD which is equivalent to USD 24 or 20 Euros.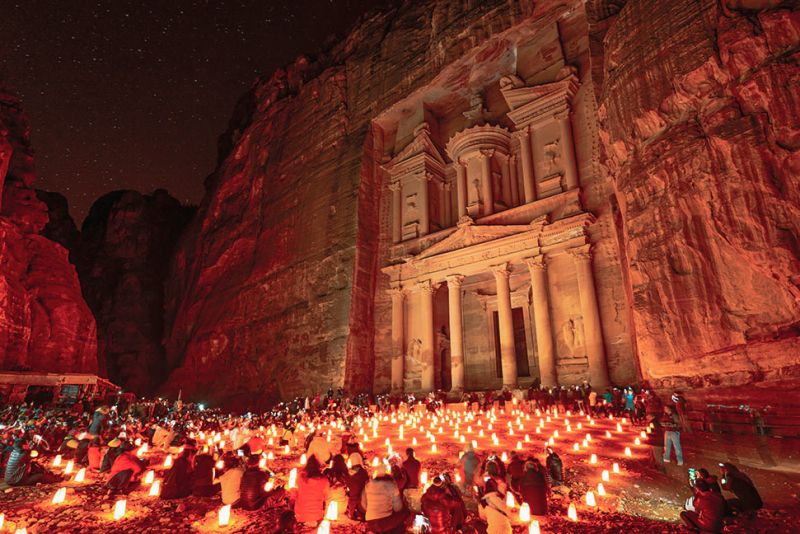 8. Snorkeling and Diving at Aqaba

Known as one of the most picturesque and stunning locations in Jordan, Aqaba would be an ideal place to enjoy a unique snorkeling experience. The corals at the Aqaba is simple jaw-dropping.
And if you are a thrill-seeker and snorkeling into the blue shallow water seems to be too mainstream for you, then you got to elevate the levels of adventure with an astonishing scuba diving. Explore the mesmerizing marine life of the Red Sea, with many coral gardens such as Rainbow Reef, Japanese Gardens, and Seven Sisters. And of course, there are also the wrecks, such as the Tank which is a shallow anti-aircraft vehicle in excellent condition, the C130 which is also in pristine condition and home to many schools of fish, and finally, the Cedar Pride, this 240-foot cargo ship was scuttled over 30 years ago and sits at around 75 feet.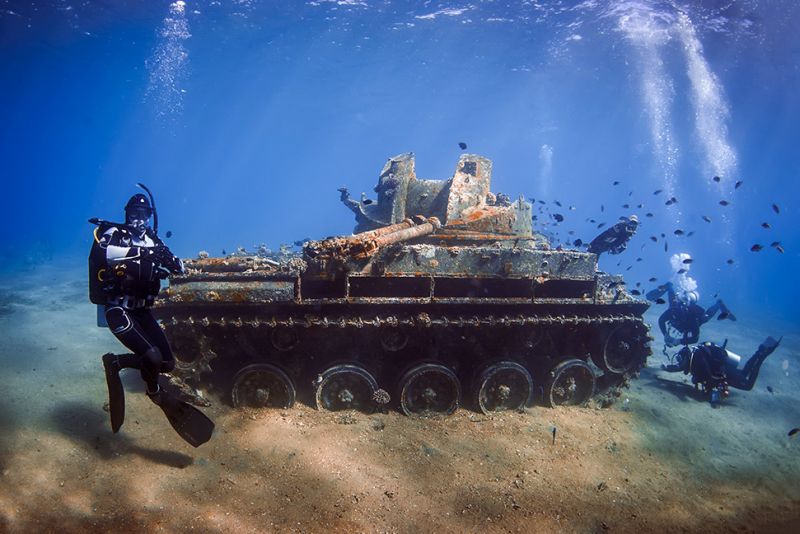 9. Hiking at Petra

When people think about Petra, the image of a rose-colored rock-cut temple of the Treasury often comes to mind, but Petra is so much more than the Treasury. The city consists of a Roman theater, tombs carved on a side of mountains, temples cut from a cliff face and a lot more. In order to see all the beautiful architecture of Petra, you must go on foot and start the hike.
So, this is a call for the adventure seekers out there! Hiking at the majestic trails of Petra is what you have been looking for all along. Wandering around this historical site would be a once in a lifetime experience.
There are a lot of trails you can take, some of which are easy and some are quite challenging. You have the Main Trail (which leads to the Treasury), the Ad Deir Trail (which leads to Monastery), Al-Madras Trail, Sabra Trail, Al Khubtha, High Place of Sacrifice Trail, the Back Route to Ad Deir, Umm Al-Biyara Trail, and Jabal Haroun Trail.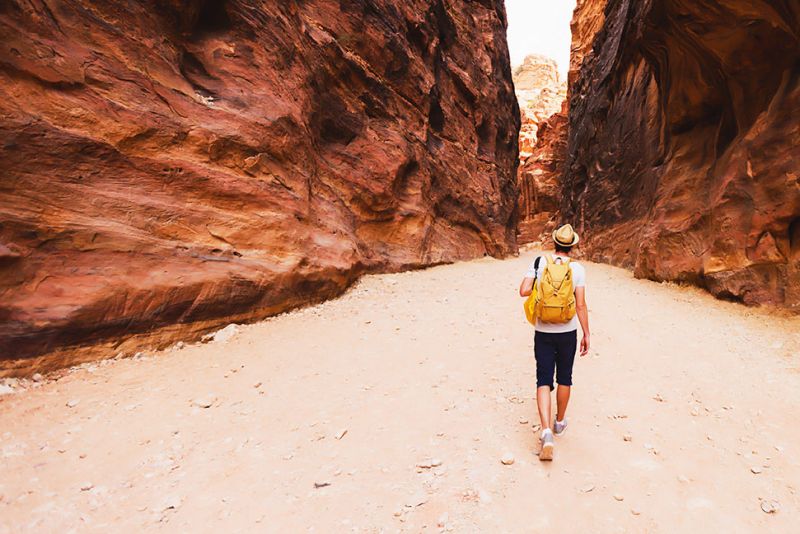 10. Visiting the Roman Amphitheatre

Visiting the Roman Amphitheater is like taking a trip some 2000 years into history where the amphitheater once housed over 5000 onlookers.
It was originally built between 138 and 161 CE, during the rule of the Antoninus Pius, the Roman Emperor. Antoninus was known to be one of the most peaceful Emperors in Roman history; his era was filled with arts and culture as the Emperor encouraged philosophy, fine arts, and science which lead to the development of buildings and centers of culture in the area, including the Roman Amphitheater in Amman.
The Roman Amphitheater is still used to this day for theatre events. So if you wish to enjoy a concert in the magnificently restored Roman theatre that displays the impressive remnants of Roman Philadelphia, then the Roman Amphitheater should be a must-visit on your list while in Jordan.