California Road Trip: 7 Epic Stops Not to Miss & Places to See in California
Planning your big California road trip? Then, look no further. Here, we are going to share with you our favorite stops along the road that you definitely do not want to miss on your California road trip. Whatever highway you plan on taking, you are going to want to make you sure to include this stops in your road itinerary. From amusements parks, beaches, forests and natural parks, we have rounded up the top 7 pit stops for your next California road trip.


1. Griffith Observatory, Los Angeles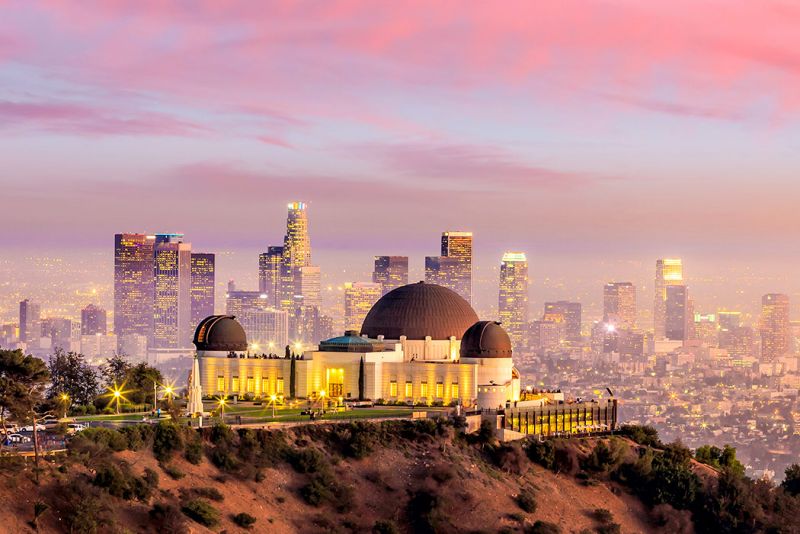 Located on the side of Mount Hollywood in Los Angeles, the Griffith Observatory is a great place to explore the extraterrestrial world that can be viewed within the observatory itself. Since its opening, this LA famous landmark has always been free, so there is no excuse to escape it.

The planetarium is out-of-this-world (pun intended). You can spend a few hours strolling around the Griffith Observatory quite happily. There's the popular Hall of the Sky and Hall of the Eye. In it, you will find a pair of complementary displays that explores the interplay between people and space. The Observatory also holds public star parties once a month where visitors can look through a variety of telescopes with well-informed amateur astronomers.

The Observatory is one of the best lookout points in LA. So, whether you're a space buff or not, the Observatory with its amazing view of the city is definitely worth a visit.


2. Pier 39, San Francisco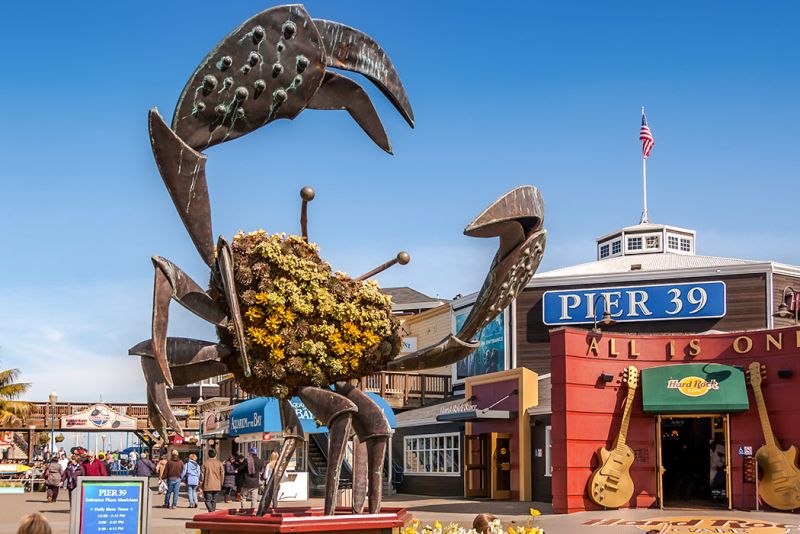 No California road trip will be complete without San Francisco. And, of course, you cannot visit San Francisco and miss Pier 39!

After once known to be a trade pier, Pier 39 has now transformed to be a place full of restaurants, shops, and lots of seals. The pier is located at the edge of the Fisherman's Wharf.

A beautiful display of California sea lions can be seen on the docks of Pier 39's marina. While you are there, you much try a hot clam chowder and a sourdough bread bowl. This is a signature San Francisco dish since the mid-1800s. So, almost every eatery and restaurant on the pier has a variety of it.


3. Lake Tahoe, Sierra Nevada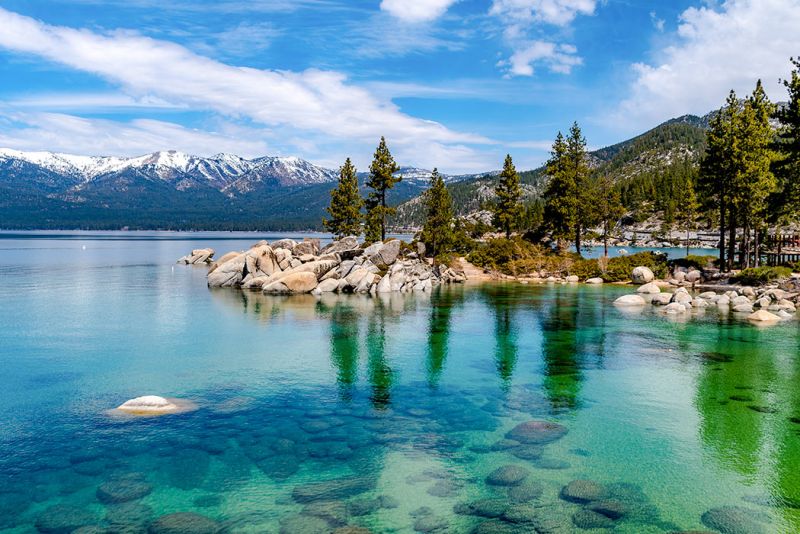 Skiing? Check. Swimming? Check. Golfing? Check. Shopping, dining and nightlife? Yes, those too. There is not a thing you cannot do at this natural beauty.

Lake Tahoe is a place of sublime beauty that inspires awe in every person who lays their eyes on it. The lake is surrounded by pristine pine forests and snowcapped mountain peaks. You can spend days at Lake Tahoe and not get bored, from hiking through the Sierra Nevada Mountains, shredding powder along the slopes of Squaw Valley Ski Resort to getting the bird's-eye view of the lake from the Heavenly Gondola and kayaking.

You can include Lake Tahoe on your road trip if you are hitting the road in the summer or in the winter. During summer months, you can go on nature walks, hike, cycle, and do water sports. In winter, Lake Tahoe is a winter wonderland with perfect opportunity for alpine and cross-country skiing, sledding, snowshoeing, and sleigh riding.


4. Huntington Beach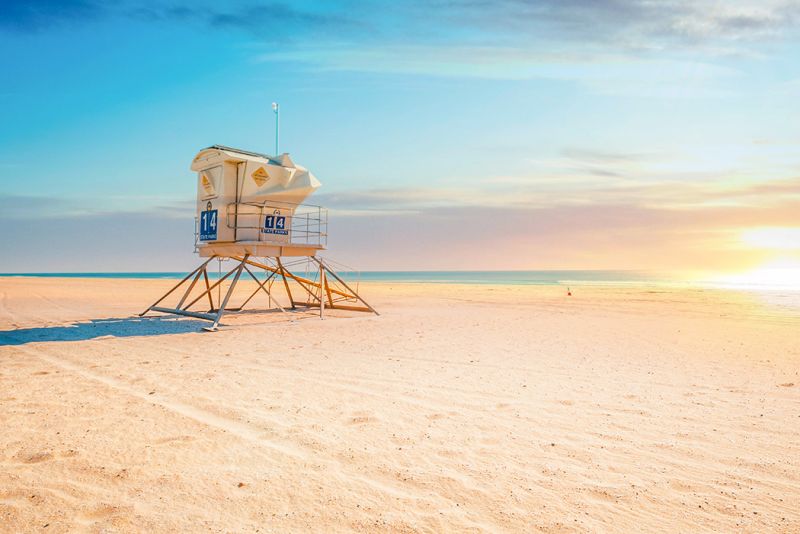 Into surfing? Then, be sure to make a stop at Huntington Beach. The iconic stretch of sand is best known for surfing and its surfing culture. It's literally nicknamed "Surf City."

You will find board-toting surfers, smoothie shops and plenty of flip-flop clad locals. The whole city is actually so surf-centric that it's home to the International Surfing Museum! You can spend a day challenging the waves, and towards the evening, enjoy a stroll on its famed pier to watch the sun go down or light up a bonfire on Huntington Beach.


5. Yosemite National Park, Sierra Nevada Mountains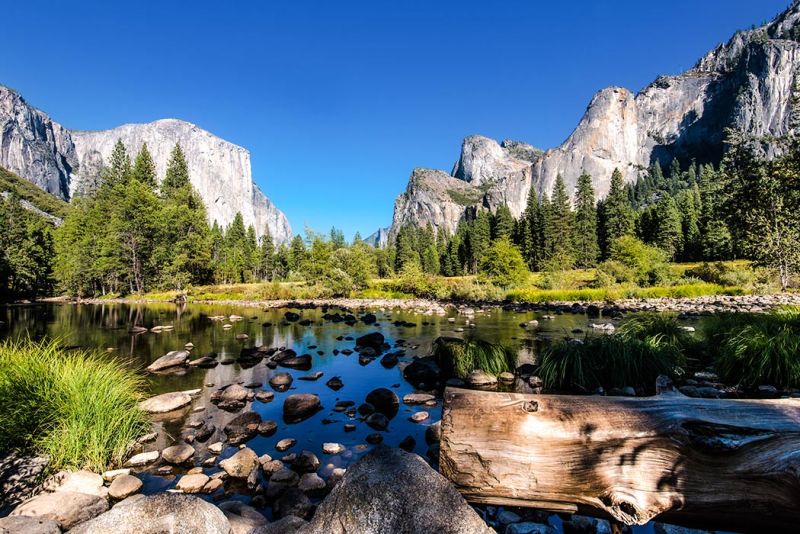 Yosemite National Park is simply spectacular. It is the crown jewel natural space of California. Yosemite is not only California's most visited national park, but it is also one of the most visited national parks in America.

Yosemite illustrates the sheer natural beauty and charm of the Sierra Nevada Mountains. The park most famous features is its striking granite rock formations and towering waterfalls. Monolithic granite peaks El Capitan and Half Dome are the park's most iconic rock formations and they tower over the valley of the park. Whether appreciating their vistas from places like Tunnel View or hiking to the top of Half Dome, these impressive rock features are a-can't-miss experience of visiting the park. Yosemite is also home to the 2,425-foot Yosemite Falls.


6. Big Sur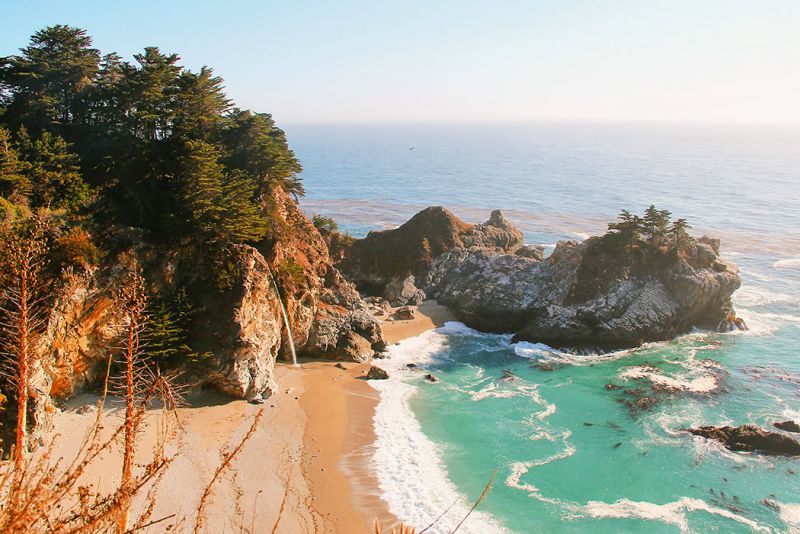 One of the most picturesque views you will see on your road trip is Big Sur. The view of Big Sur is mind blowing. It will enchant you to stop even if you did not plan to stop at Big Sur. So, whether you like it or not, Big Sur is going to be a stop on you Cal road trip and you are going to love it.

Bordered by the Santa Lucia Mountains to the east and by the Pacific Ocean to the west, Big Sur is one of the world's most unforgettable stretches of coastline. It is the perfect place where you can truly appreciate nature. There are actually a lot of things to do in Big Sur: watch the waterfalls, wander the woods, take pictures at the famous Bixby Bridge, enjoy dramatic views of the Pacific Ocean with the surrounding forests and the bluffs in between resulting in numerous scenic viewpoints of Big Sur, or have a picnic on Big Sur's purple sand (the only place in the world featuring purple sand).


7. Santa Monica Pier & Pacific Park, Los Angeles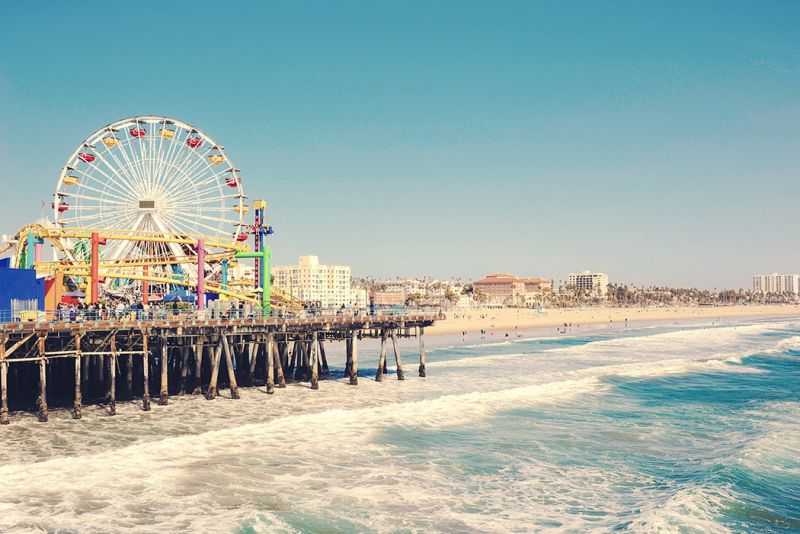 For some old-fashion fun and rides in Santa Monica, why not head to the double-jointed pier that looks over the Pacific Ocean. Pier & Pacific Park is an oceanfront amusement park located in Santa Monica, California.

Best thing there, you can explore the whole pier for free; just make sure to take a few dollars tuck away to ride some of the most awesome rides in the city. Go up on the ferris wheel and enjoy a panoramic view of the Southern California coastline from more than 130 feet above the Santa Monica Pier and take a ride on its famous roller coaster that circles the majority of the park.

It's the best way to let your hair down during your California road trip and have some fair fun!