Soon, there would be wedding bells ringing to celebrate the joining of lovebirds ready to set out on the adventure of a lifetime together. While weddings are great to attend, there is a lot of thought and planning that goes into every aspect of preparing for the big day. A major one to consider, probably before everything else, is exactly where you'd be tying the knot. The location of the wedding, no doubt, needs to be a match for such an unforgettable experience.

Many people dream of having a destination wedding. The idea of taking off to a breathtaking sun-kissed city to get married to the person of your dreams holds much appeal. If you're one of such romantics with hearts set on tying the knot at a wedding destination abroad, then you have plenty to consider ranging from meaningfulness to conduciveness. The good news is, there's always something to suit your desires. We'll take you through a detailed list of some of the very best wedding destinations in the world.
1. Bahamas

Is there a place that oozes romance quite as much as a tropical island? The Bahamas, which is a collection of 700 islands, is well known as a beautiful vacation hot spot and an activity-packed destination. The weather in the Bahamas is amazing with infrequent hurricanes.

You're sure to have a great experience and you simply can't run out of fun things to do. If you're feeling adventurous, you can go scuba diving around Andros Island which is the third-largest barrier reef in the world or tour the historic homes of Nassau.

If you just want to relax, you certainly can do that while strolling the white-sand beaches and sipping amazing signature cocktails. Talk about living a dream.
For those who hope for a private wedding, you have the option of renting an island so you have the space for yourself and your guests. Otherwise, you can either host your guests at mega-resorts (like the Baha Mar, Nassau or Paradise Island) or in more laid-back and remote areas (like Harbor Island and the Exumas).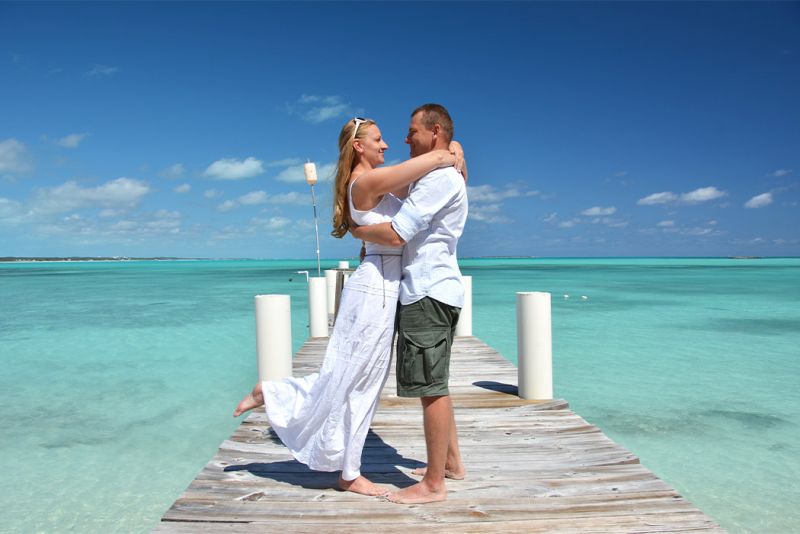 2. Scotland

What do you get when you put together Scotland's beautiful landscape, captivating castles, rich history and unique culture? The perfect scenery for an incredible wedding. Scotland is well known for its ability to turn weddings into unforgettable occasions. The overall look and vibe of the place make it ideal for a romantic getaway.

A wedding here is relatively affordable and the weather is good. From festivals to outdoor adventures, Scotland offers a plethora of things to do. There are also a lot of local cuisines and cocktails to try out like the haggis, handmade chocolates and renowned curries. In all, you're sure to have the most romantic experience here no matter how you choose to play it.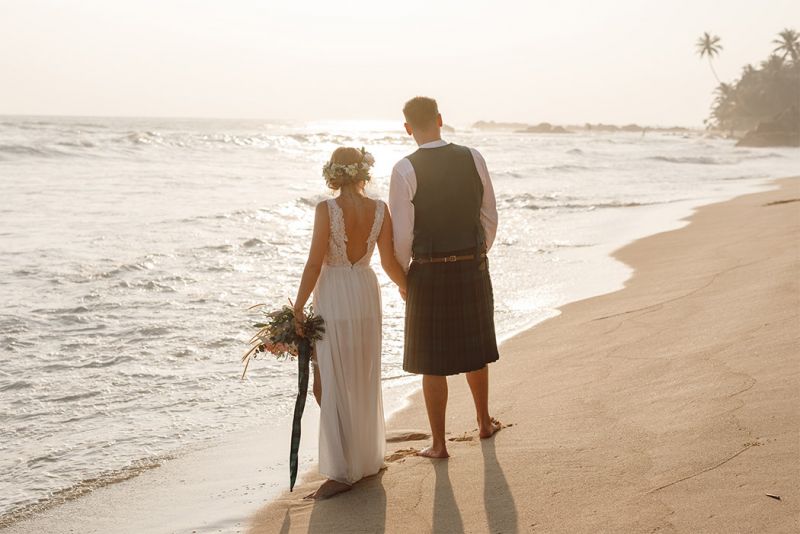 3. Ibiza

This Balearic island off the southern coast of Spain offers the best of both worlds. You get non-stop party action with the nightlife that this island offers, and quiet ancient towns with pristine traditions to explore in one package. Ibiza has great weather conditions and some of the world's best beaches. All qualities that make it the perfect wedding destination abroad.

On the "white island" as it is often called, it isn't uncommon to witness idyllic sunset weddings because of the stunning view.It's popular (and more expensive) to get married during the spring and summer months. While you're in town, you have plenty to do with post-nuptial festivities, and maybe just getting a tan on the golden sands and having a great time in the clear Mediterranean Sea.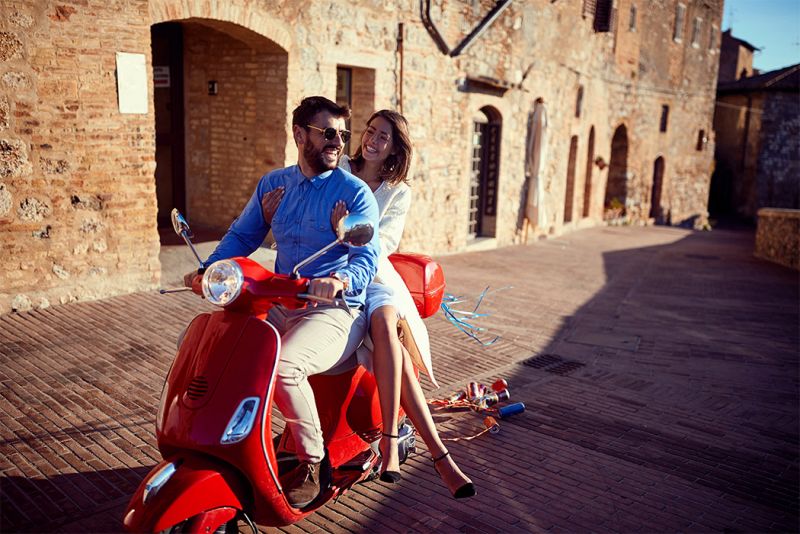 4. Fiji

Fiji is the very definition of an exotic location. Composed of more than 3000 islands, this archipelago has an abundance of stunning white-sand beaches lined with palm trees, vibrant coral reefs and crystal clear lagoons. There's no doubt a tropical Fijian wedding is a dream that you can make come true.

There's plenty to explore in this tropical oasis, and who better to explore it with than the person you love? Getting married here is also relatively affordable with fees under £20.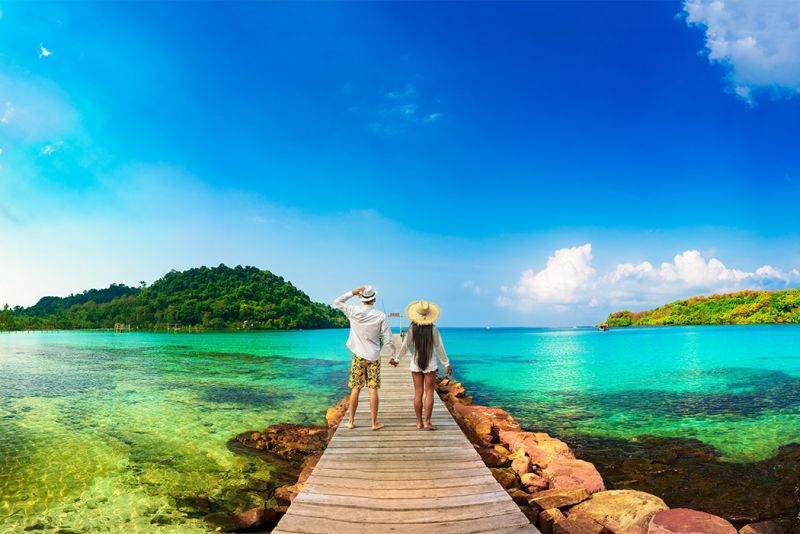 5. Mexico

Mexico is one country with vibrant cultures and the cultural experience is more than enough to set your wedding apart. When it comes to food, there's so much to try from tacos to tortillas but nothing beats the view that Mexico's beaches offer. The weather here is also absolutely glorious and if you're coming down here in the summer, be prepared to deal with the heat.

Mexico is a popular choice for a wedding destination because of how much of a treat the whole experience usually is. In this country, you can have civil or religious weddings but note that only civil ceremonies are legally binding. Best part is, these ceremonies can be arranged anywhere you choose outside of the registry office so you can go all out with your plans.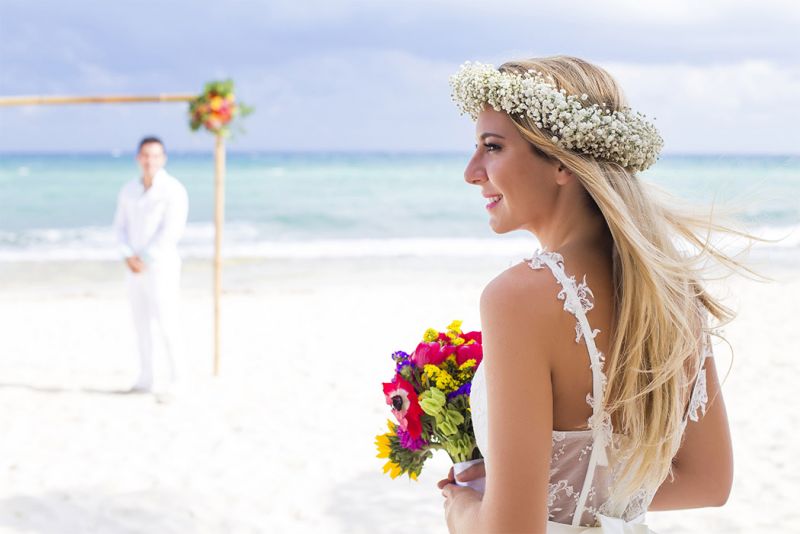 6. Italy

We can't think of a better place to say 'I do' than in Italy, a country that's home to the architecture of love. Every part of this romantic country sets the stage for a breathtaking wedding. Italy has an abundance of history and culture to make it a very significant location. There's also an amazing selection of food and wine for your guests to enjoy.

Live out your fairytale wedding. No matter how you go about it, you can be sure that a wedding in Italy would make for a memory to savor for years to come.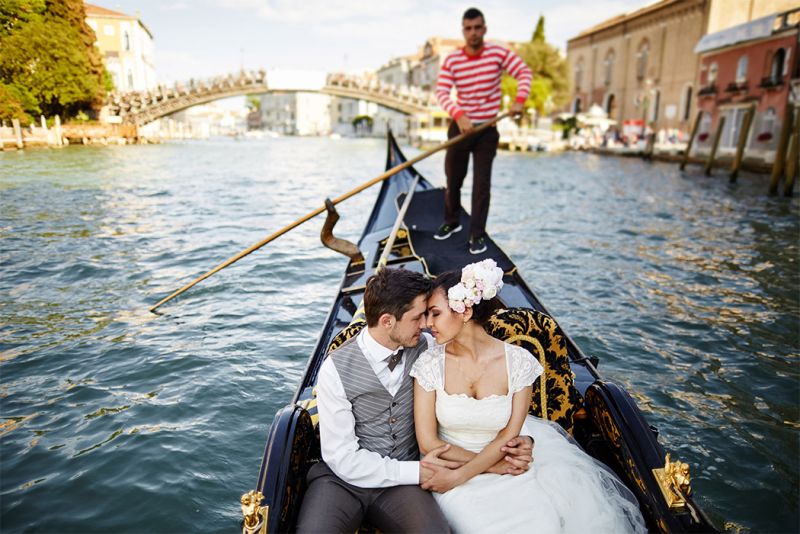 7. France

Home to the language of love, France might as well be synonymous with romance. Naturally so, it is home to a place recognized as the most romantic city in the world - Paris. France offers nothing short of the best when it comes to wine, weather and fashion. This is why this wedding destination is a popular and incredible choice for your upcoming wedding.

In France, you and your guests get to experience some of Europe's finest wine, acclaimed French cuisines, world-famous vineyards, rustic gîtes and elegant chateaus firsthand.

Whether you want something extravagant or you prefer something intimate, you can get precisely what you want in France. Just imagine the thrill of getting married on the Eiffel Tower in Paris, in the Alps or seaside in France's luxurious Riviera. When it comes to wedding possibilities in France, you're really only limited by your imagination.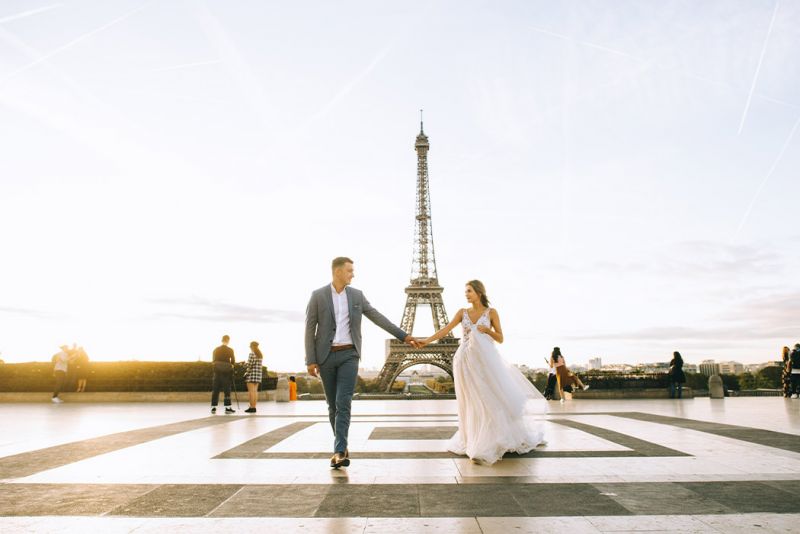 8. Sri Lanka

Sri Lanka is gaining popularity as an incredible wedding destination… and for a good reason. From stretches of tranquilizer beaches to its many atmospheric towns, Sri Lanka has everything it takes to pull off a great wedding. While you're there, you can also check out UNESCO World Heritage Sites or spend some time in the tropical countryside.

Sri Lanka has excellent weather and is in close proximity to the Maldives where you can have an incredible honeymoon experience.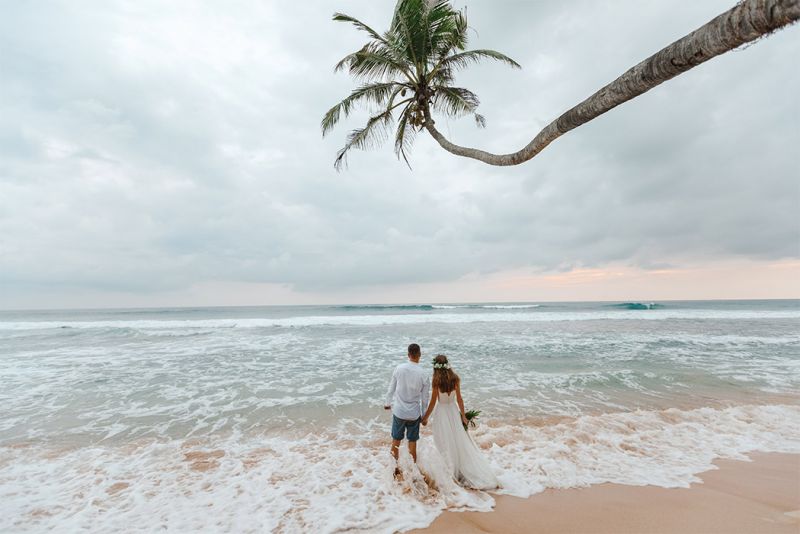 9. South Africa

Go for an African experience full of pristine nature and cosmopolitan cities. South Africa offers plenty of cultures, adventure and diversity. The views of the coastline and vineyards are magnificent, with romantic natural beauty.

South Africa has wonderful weather with March being the most ideal month for your wedding. You have many fun activities to engage in while in the country such as trips to numerous game reserves. South Africa is sure to give you a wonderful once-in-a-lifetime experience which is exactly what you need when planning a destination wedding.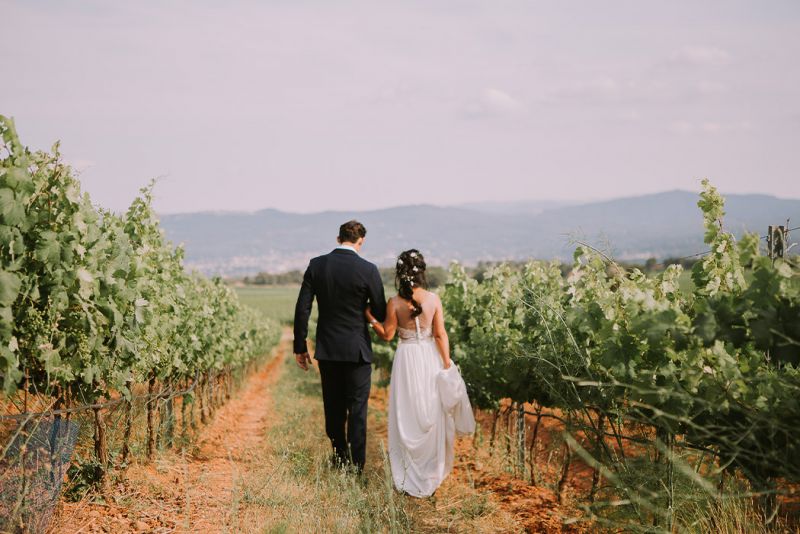 10. Morocco

Talk about color, culture and cuisine. Morocco offers everything you need to pull an extraordinary wedding together.

Morocco is usually sunny all year round and has beautiful Arabian sunsets, making it a dream destination. The architecture is vibrant and dramatic, creating the perfect backdrop especially for a boho-chic wedding, and the mouth watering food is simply to die for.

There are bright, layered towns and villages with souks and markets to explore during your time there. All of this makes Morocco one of the best wedding destinations abroad.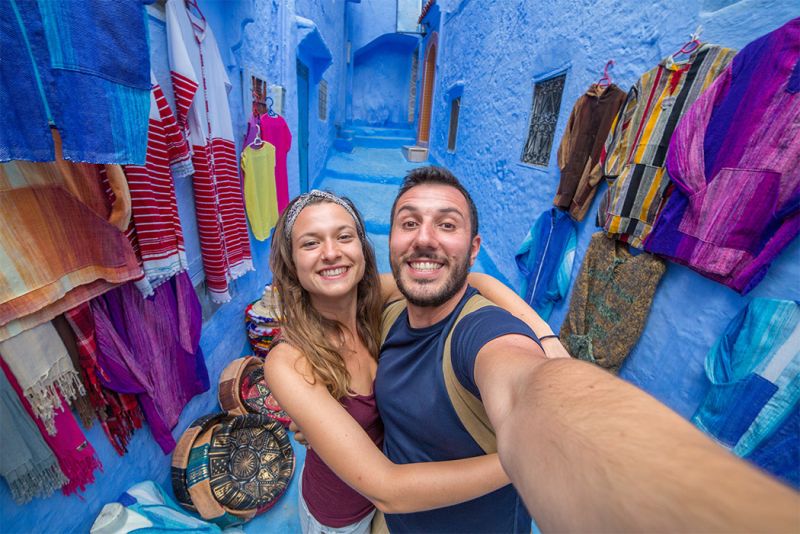 Finding the right location for your special day can be challenging, especially if you want the very best. And why wouldn't you? We get it. Whether your destination of choice is based on sentiment or just because you have the swoon-worthy location on your bucket list, these 10 alluring wedding destinations have everything you need for you and your guests to enjoy a trip of a lifetime.