10 Best Places to Visit in Europe This Autumn and Winter
As the summer ends and we start having colder days and nights, many people tend to change their dress code in anticipation of winter. The same goes for outdoor activities. Families plan for less travel and more productive work. However, winter, too, can be a fantastic time to go out and have fun. For example, winter sports have made it possible for people to go out and have fun with the blankets of snow covering everything. As if that's not enough, winter opens up new possibilities and activities such as snowboarding and skiing, which is lots of fun. That's why we've compiled a list of 10 places where you can have serious fun in the snow. Next time you're looking to travel for vacation during autumn and winter, we recommend the following places.
Zermatt, Switzerland

When winter comes, just like in summer, you may want to continue with your traveling. One stop that you mustn't miss is Zermatt, Switzerland. Zermatt is known for the skiers who frequent the place during winter. Professional skiers with top stations at altitudes of 4000 are some of the people you'll meet. However, non-skiers can engage in winter hiking and snowshoeing. A unique feature of Zermatt is the sunshine during the cold months. This will enable you to walk through the wilderness. You could also take part in a tour guided hike as you explore uncharted terrains. One such walk is the Blauherd to Fluhalp trail, which is 2.2 km. Visit Zermatt for some outdoor activities when everyone's indoors.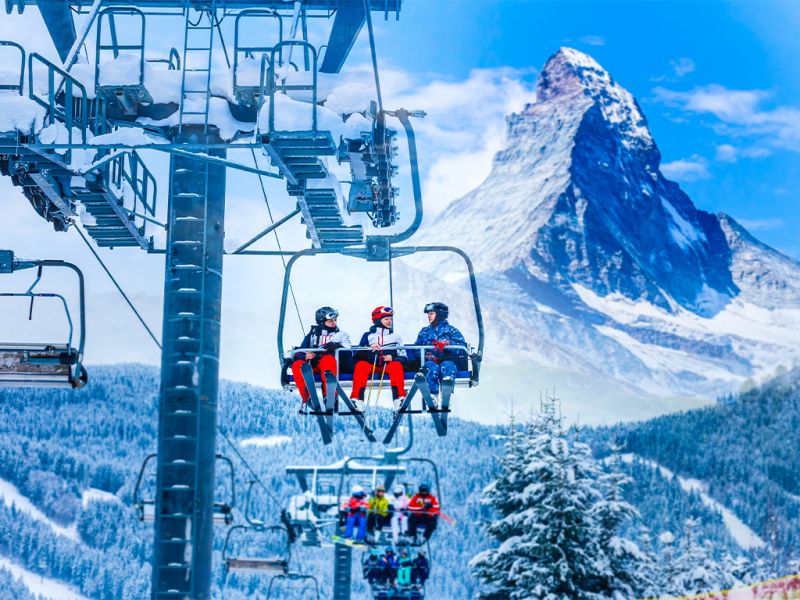 Bregenzerwald, Austria

The Bregenz forest is perfect for snowshoeing and cross-country skiing due to the kilometers of the trail you can take. It also has clear skies during winter and autumn, making it ideal for star gazing if that's your thing, and have I mentioned the clean air? The serenity of this forest means that you can easily get lost in your thoughts due to the calm ambiance of things. In the forest, two towns, Au and Bezau, help you access ski trails, sleigh rides, and sledding. Learning something about Austria isn't a bad thing. Right? Besides the outdoor activities, there are some indoor activities, such as museums, galleries, and artisan buildings that display heritage and cultural products.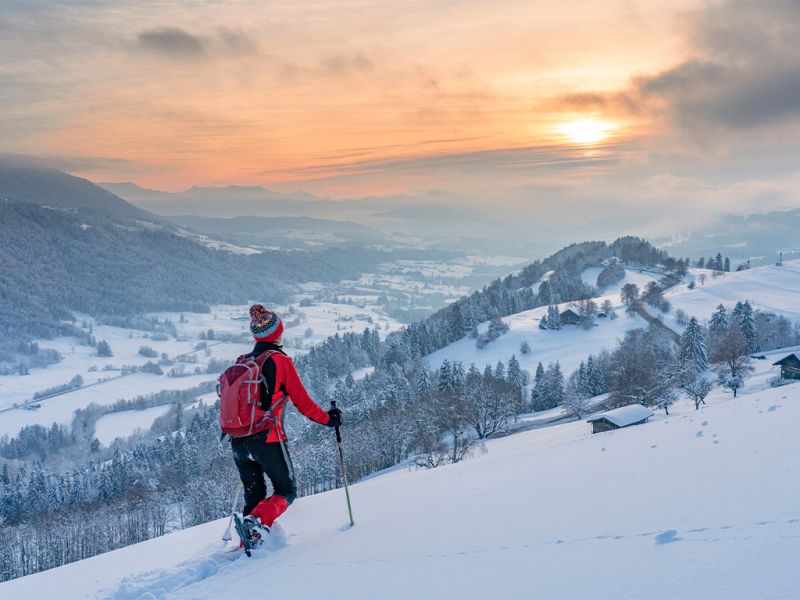 Val Thorens, France

This list will be incomplete if I don't mention the best skiing resort in Europe, the mighty Val Thorens in France. It's located at an altitude of 2000 meters in the French alps and is surrounded by mountain peaks with lots of snow. Non-skiers can slide down the mountain on Frances's longest toboggan run. There's also a zipline that provides an alternative way to get to the bottom of the mountain at speeds of 100 km/hour. In addition to this, take an ice driving course for the fun of it. Those who love the adrenaline rush can take an ice diving experience. There's also mountain biking on Val Thorens, which suits those who don't know or like skiing. Val Thorens provides a variety of snow sports from which to unwind and enjoy.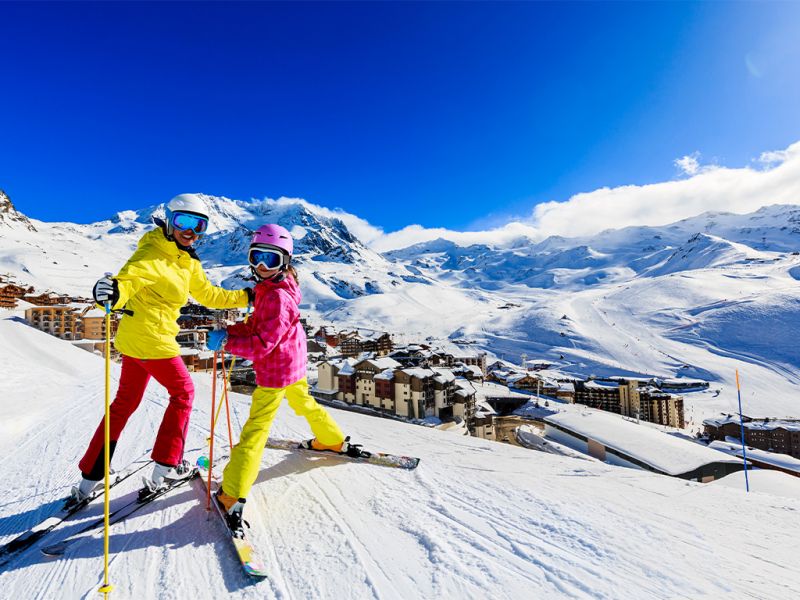 Abisko, Sweden

Have you heard of the Northern lights? Would you want to see them but don't know where to find them? Are you on a budget? Abisko is your go-to place. Thanks to its unique microclimate, it's easier to see the northern lights in Abisko than in other Scandinavian countries. It also means that you don't need to stay longer, which works well for people on a budget, but if you want to extend your vacation, why not? As you extend your stay, you can do sledding, cross-country skiing, snowmobiling, and winter hiking. There is also a lovely hotel with temperatures as low as -50C. Whether you want to spend the night is up to you. However, besides offering accommodation, you can take a guided tour and learn about its construction or history.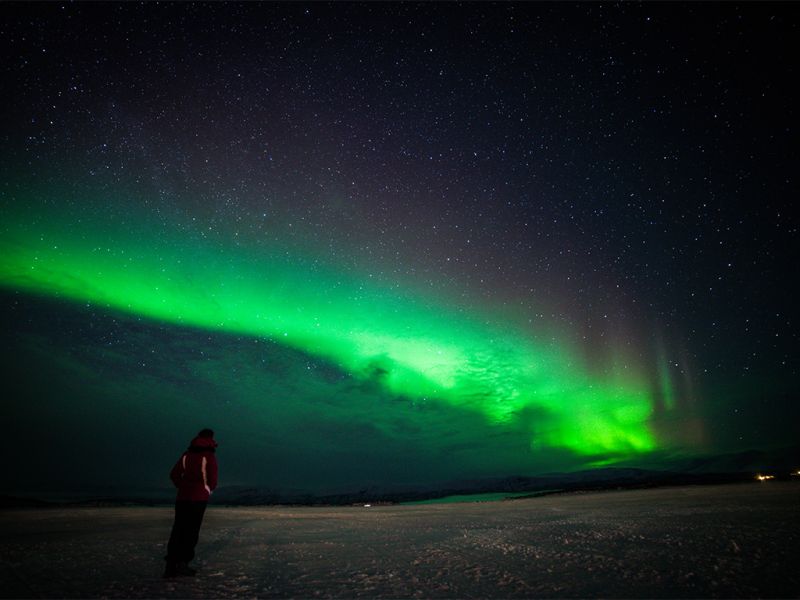 Hallstatt, Austria

Hallstatt may be a small town with a population of 100 people. It's, however, large when it comes to winter sports. First, the sun shines all through autumn and winter making it a conducive place for sporting. One key attraction is the Hallstatt skywalk, from where you can see the town below. Getting to the skywalk is only through hiking. Adjacent to the city is the Hallstatter sea which makes for beautiful scenery throughout the year. This tiny town tucked away in the countryside of Austria is a beauty to behold and a remarkable destination for those who is looking for silence.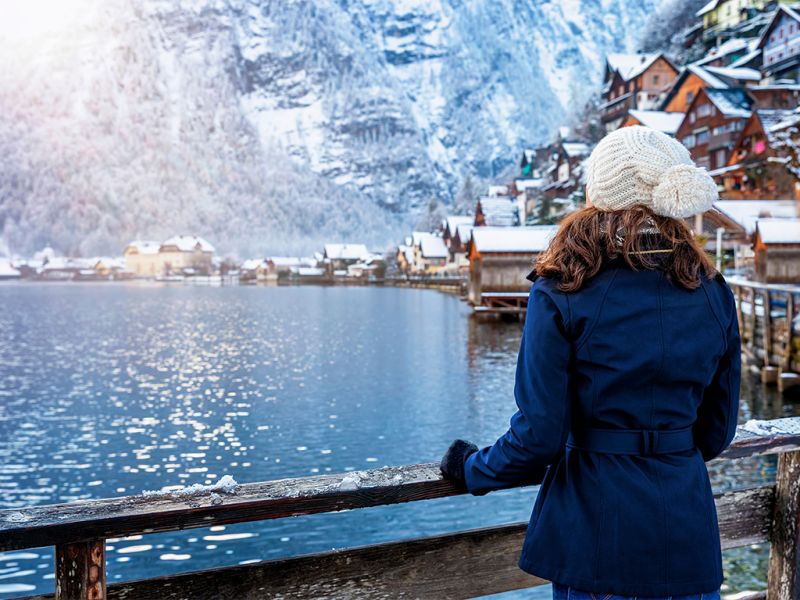 Prague, Czech Republic

If there is a grand city, it's Prague. With the grandiosity comes an influx of tourists both during the summer and the winter. During winter, the city's culture and architecture are exaggerated by the blanket of snow on rooftops and buildings, making it a beautiful site to behold. This is, of course, while retaining the city's natural appeal, such as beer brewing, which makes the experience worthwhile. The city is also known for the European Christmas market, which classically captures the season's spirit. You can then mingle with the city's citizenry and learn more about the culture.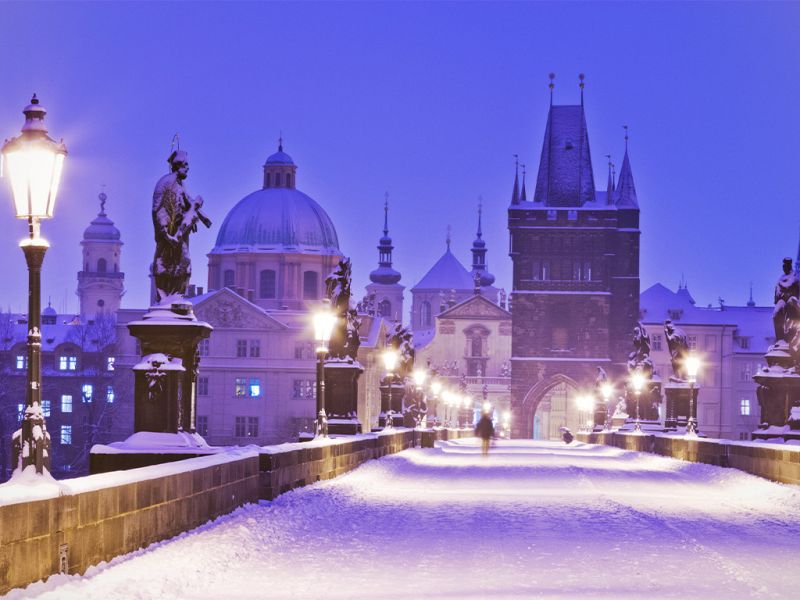 Tallinn, Estonia

During summer, Tallinn is stunningly beautiful. During winter, it is even more breathtaking. Being present in the city is enough to whet your appetite for future vacations. The thing about Tallinn is the cityscape which is unique in many ways. While in Tallinn, you can do ice skating, snowshoeing, and hiking outside the city for fun. However, should you want some warmth, you'll enjoy the city's saunas and spas spread across the city for good convenience. Watching snowfall with a backdrop of the city's history and heritage also stands out in Tallinn. Tallinn may appear unknown and little, but make no mistake, its heritage adds more to the experience than the French Alps.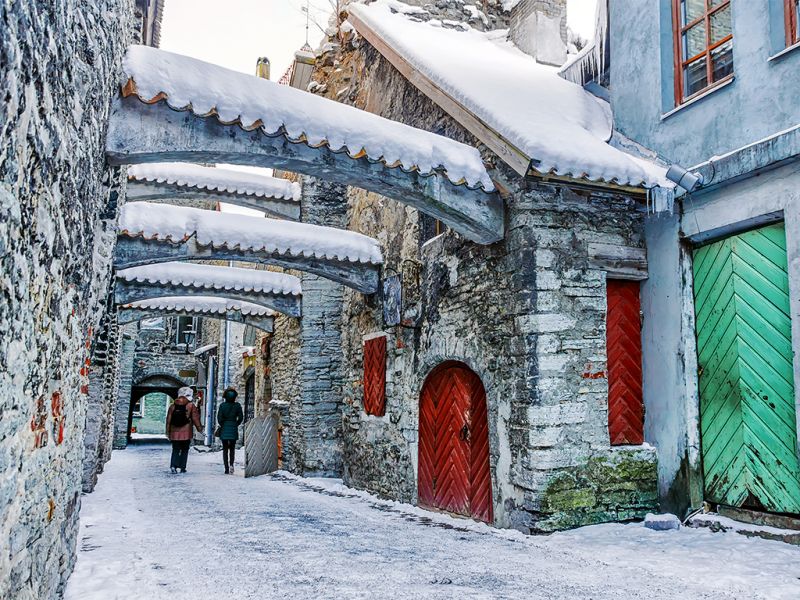 Rovaniemi, Finland

Did you know that Santa Claus has a hometown? That's right. Rovaniemi is located 4 kilometers south of the Arctic Circle, making it a place of awe and fun. That said, though, Rovaniemi has the glow associated with Christmas. Besides that, one can see the northern lights from there too. With over 200 sightings a year, it is one of the highest in the Scandinavian countries. If you'd also want to experience polar twilight, this is the place to be. The sun rises for a few hours in a day. The longer nights are largely blueish, making it a magical phenomenon. You can also do winter swimming on the Ounaskoski beach under the midnight sun or snowshoeing in Ounasvaara.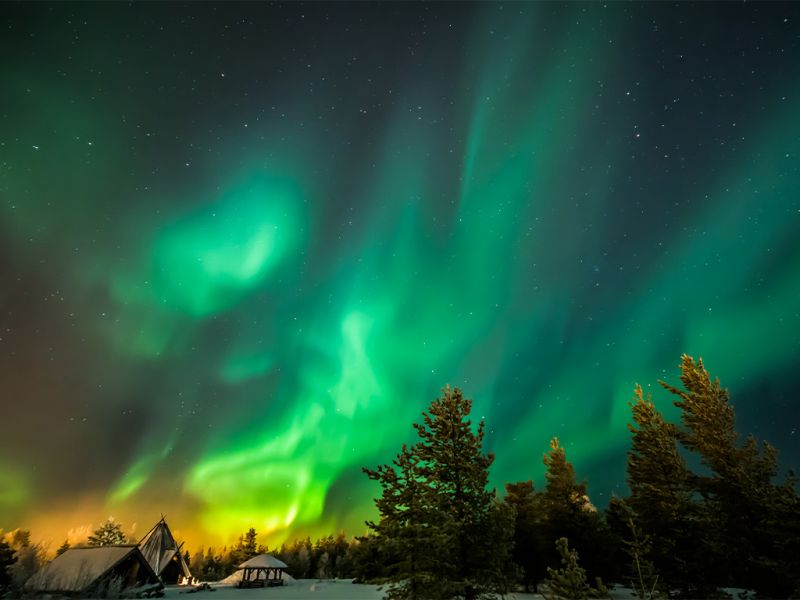 Bergen, Norway

You may have never heard of Bergen, but the experience they'll give you is one to remember. Bergen is a town with some colorful wooden houses which make the landscape beautiful. These houses are all the more gorgeous to look at when covered under the snow. Add to that the fjords covered in icy mist and the northern lights which one can catch sight of. Mount Floyen, which is there, also offers a spectacular view over the entire city. In simple terms, Bergen has beauty built into it from whichever angle.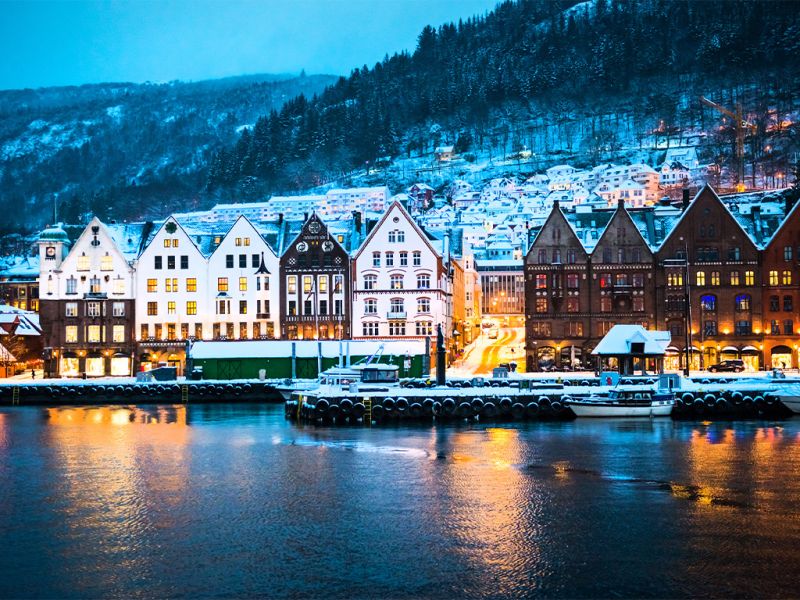 Limassol, Cyprus

Limassol is known for the summer, but it's equally good during winter. During winter, the temperature drops to 130 C, which is warm compared to other winter cities. Besides the Greek ruins, which make it a good place for sightseeing, its beaches will light up your vacation while the numerous castles will make an excellent historic visit. Outdoor enthusiasts can cycle, hike, sail, watch birds, ride horses, or do snow skiing, to name but a few. The Byzantine church will offer a cultural excursion for those who are into cultures. All in all, Limassol will provide something for everyone.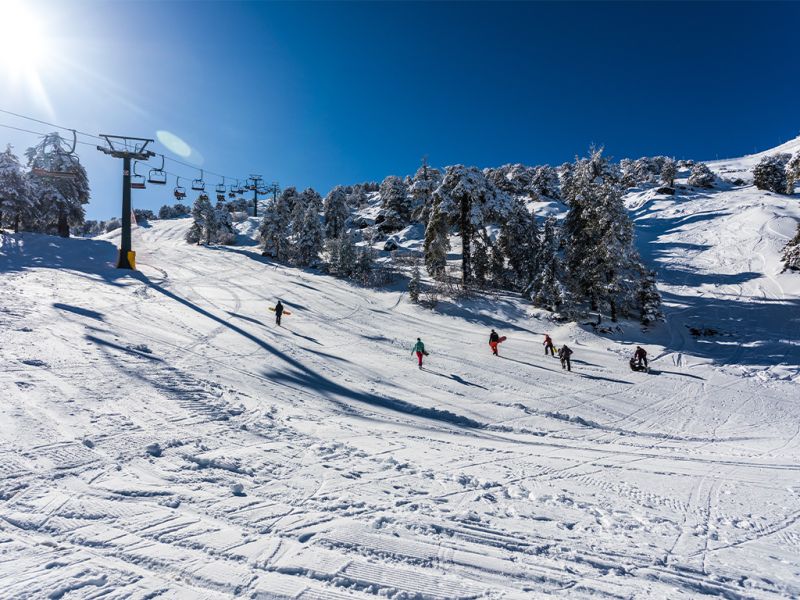 As we've seen, winter should never be dull again. You don't have to stay indoors because there's nothing to do. Some places light up during the winter just as much as during or even more during summer. It's a question of what to do and how it's done. Since seasons come with their requirements in the form of proper dress wear, we'd advise packing some warm clothes and carrying some snow gear, especially if you're planning to do some hiking. Besides that, have fun and don't forget to tag some friends.