10 Best Places To See Snow Around The World
Winter is not boring or a season to clamp up and wait out. Well, not for everyone. As we live, it is important to enjoy every bit of it, winter included. Well, with this in mind, we have compiled the 10 best places to see snow worldwide for you to enjoy the snow. Read on.
1- Turkey

Located in the Middle East, Turkey guarantees a lovely winter experience. The best time to visit Turkey for snow is December, January, February, and even March. While the temperatures may be warmer in March, January is the coldest month. This guarantees a quiet and peaceful experience.

Visit the famous Cappadocia and hopefully if the snow is not too extreme, enjoy a hot air balloon ride and be sure to stay in a cave hotel. You can visit several ski resorts to enjoy the ultimate ski experience. Visit Bursa and see the famous ottoman empire, covered with snow, then head up a cable car to Mount Uludag, where the mythological stories say the gods watched the Trojan wars. Then rent some bikes and sleds and ski and snowboard.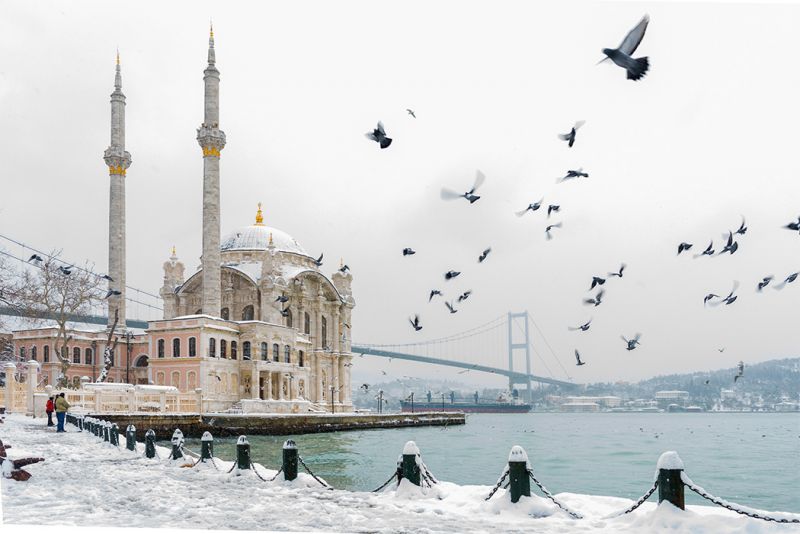 2- Nepal

Nepal is famously known as the entry point as you climb Mt. Everest. Nepal offers mountainous scenery, hilly sites, flat plains, and snow-covered valleys. You can walk through the snow and have a snowball fight. You can go in a car, enjoy a helicopter ride or enjoy using a motorbike or mountain bike through the snow.

Hike through scenic trails to the Himalayan backdrop and have beautiful views of Kathmandu, Nepal's capital. Enjoy bird watching and panoramic mountain views. It is essential to check the weather forecast before leaving because snow can fall whenever, and you need to be prepared. Naturally, those who are willing to plan to visit Nepal and conquer Mt. Everest.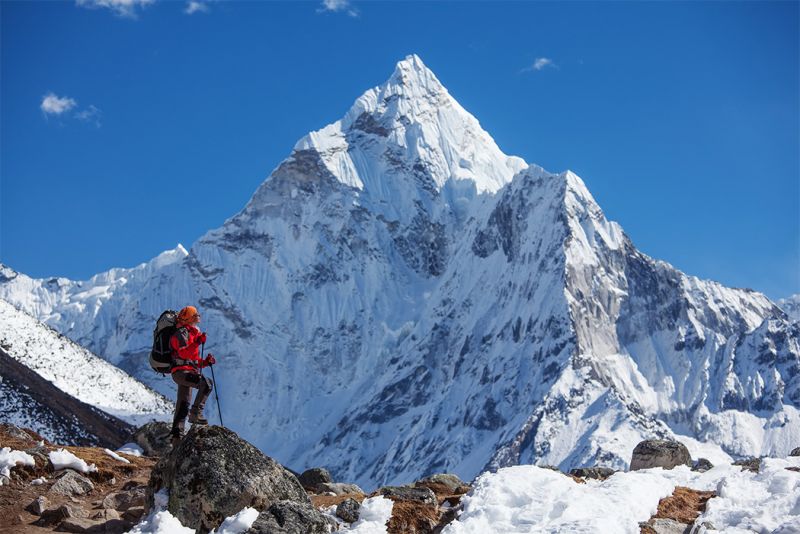 3- Switzerland

Switzerland is naturally fascinating, with its mountainous and green scenic landscapes. Now imagine that it is covered in snow and how picturesque it is. Visit the mountains and get picturesque sites out of this world filled with fresh air. Visit the famous peak in the Alps, the Matterhorn, which mountaineers try to conquer and give it a try.

Visit the famous Titlis glacier near Lucerne with fun activities and beautiful views. You get here by gondola and a rotating car. Once on top of the mountains, enjoy skiing, sledding, and other fun activities.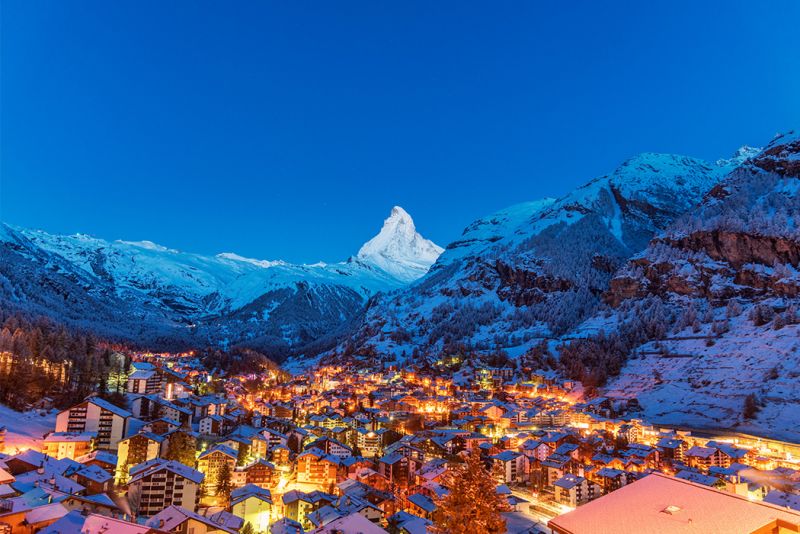 4- USA

New York City is the most populated city in the United States, where you can visit many sites. Naturally, enjoy skiing and other snow activities like snowshoeing, snow tubing, and skijoring, an activity involving hooking your dog to skis for them to tow through the snow. Enjoy a walk through Central Park or lit cross-country trails and appreciate the views you come across. Be sure to also participate in ice skating at the winter village in Bryant Park.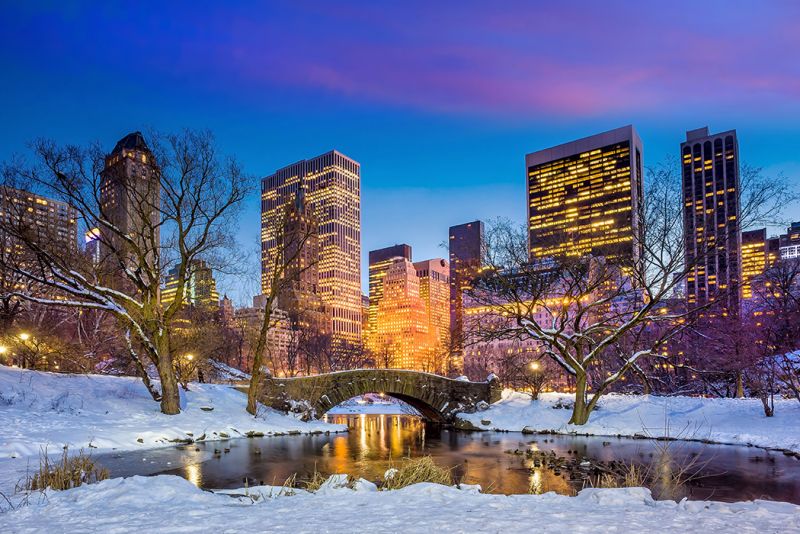 5- Japan

The snowiest place on earth is Aomori, a city in Japan with so many activities and places to visit that it should be on top of your list. Visit Hirosaki Castle and attend their snow lantern festival, where the castle grounds are lit with lanterns giving a brilliant display of light all over. The exciting part is that the lanterns are made of snow.

Take a hike to the mountains and enjoy the scenic views, the striking phenomenon of frozen trees, and the snow activities. Go to the Oirase Gorge and witness frozen waterfalls as well. Watch the traditional Japanese festivals lined with folk dances and parades throughout the city.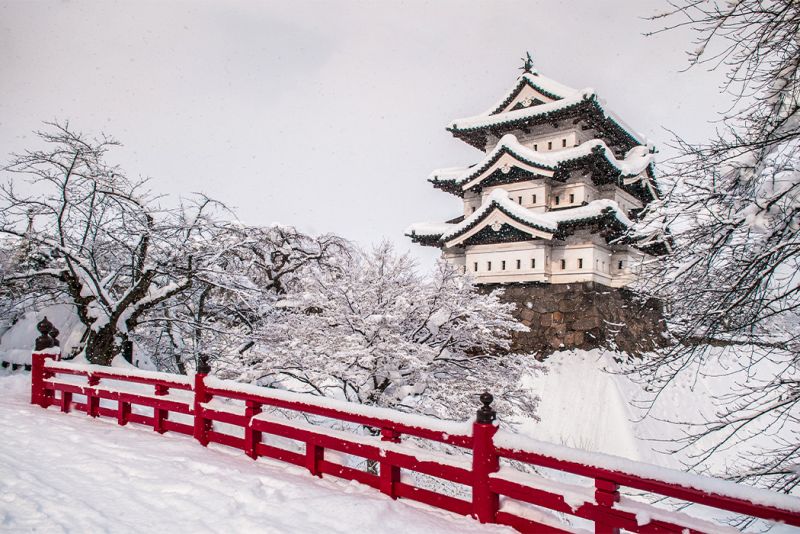 6- Croatia

Croatia lies entirely in the Adriatic Sea and is well known as a sunny tourist destination. However, the country also has a lot more to offer during the winter. Visit one of the famous markets with lit fountains and live music, buy some food and wine and enjoy as you watch children singing in the snow.

Visit the Plitvice Lakes, Croatia's famous national park with a frozen lake and waterfalls that will make you reminisce about Narnia. Enjoy snow activities such as skiing, tobogganing, sledding, and ice skating. Ensure to plan a visit to the snow-covered castles and enjoy the winter atmosphere.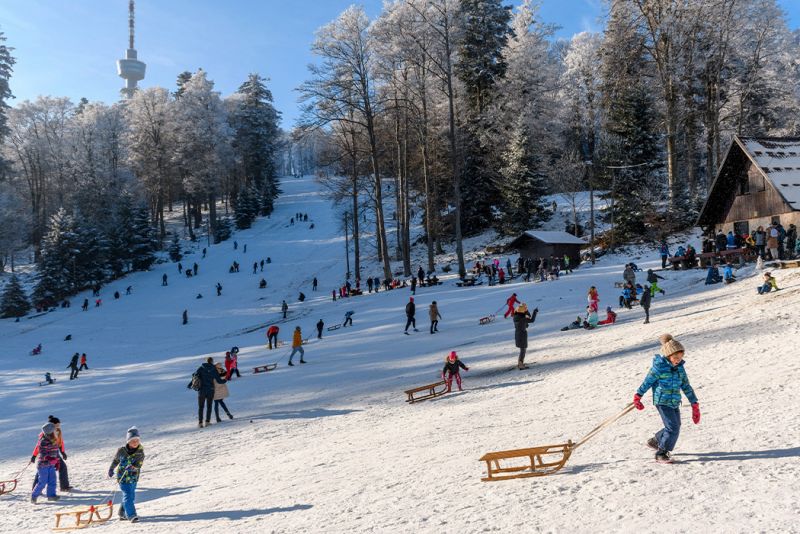 7- Alaska

Alaska is famous for many things, from the snow to gold mining and even world-class fishing. But let's focus on the snow for now. Alaska offers tours of the Northern Lights, snowy landscapes, skiing resorts, and other fun winter activities. The scenes provided in Alaska look like you are walking in a scene of the movie Frozen. The mountains are covered in snow, and the rivers are icy. Attend winter festivals and events like the Fur Rondy, a celebration with local artists, carnival games, and fun events featuring ice sculptures.

For Sports lovers, you can participate in the Iron Dog Snowmobile race, the sustain 100 extreme winter sport, or the Valdez Ice Climbing Festival.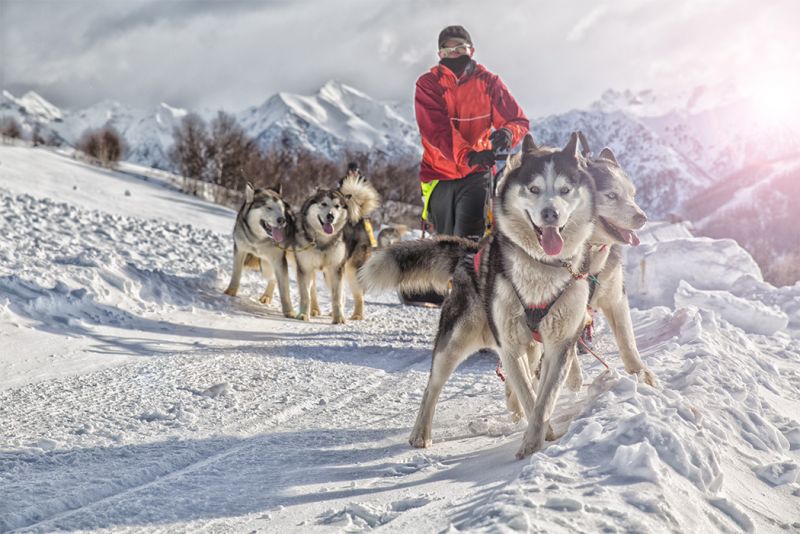 8- Norway

Norway is one of the places to get 24 hours of sun during summer and one of the best places to see the Northern Lights, especially in Tromso. This has to be a must-see once in Norway. There are snow activities such as Dog sledding, snowmobiling, and snowshoeing. Take a train and enjoy iconic views of the snowy mountains and forests. Now, this is a must-do activity.

Up in Kirkenes, northern Norway, are hotels made out of snow! Yes, it is rebuilt every year in December. Spend a night in this hotel with a thermal sleeping bag and extra clothing to keep you warm. Norway has exciting days and nights, with some places receiving no sun, no darkness, or little sun that looks like a sunset, so plan.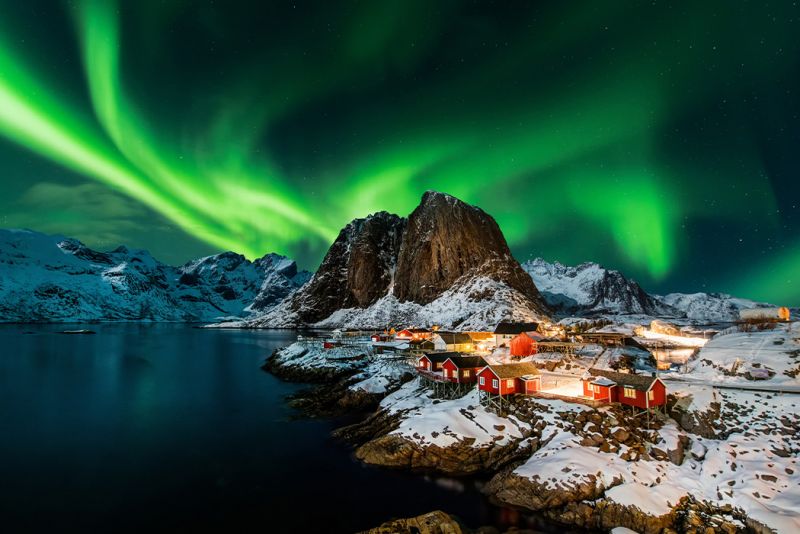 9- Estonia

Though Estonia may not have many mountains that offer skiing opportunities, other activities can be enjoyed. Visit Tallinn Old town, an old town with cobblestone streets, gothic architectural buildings, and high churches. Visit the famous Estonian Bogs and walk through this natural wonder.

Marvel at frozen waterfalls, snow-covered forests, and national parks. There are a few places you can enjoy skiing, such as Otepaa spa and saunas, where you can sit, relax and warm up after a chilly walk.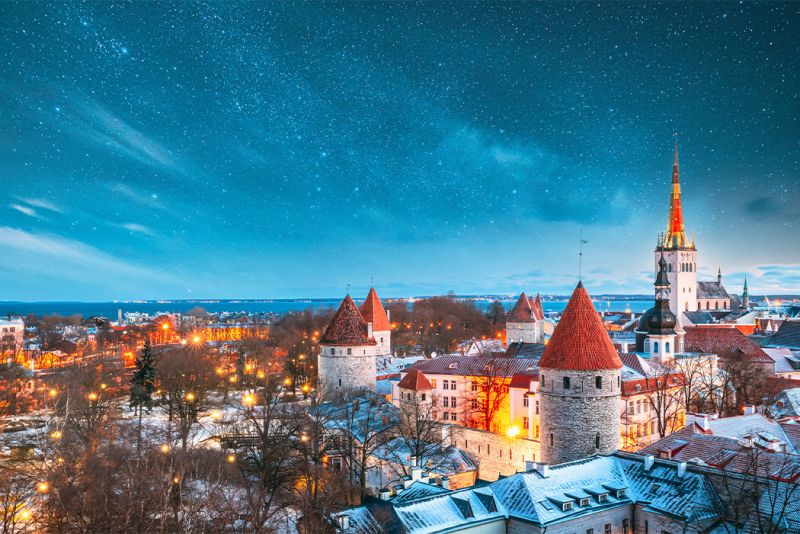 10- Austria

Austria offers everything from snowing activities to a fun, relaxing, and calming trip. With extra activities such as fat biking, skiing using sleds, and even segwaying in the snow with chained tires. You can explore St. Johann, a market town, on a horse-drawn carriage, take nature walks to test your skills and stamina, trek with the Llamas, and meet and pet some huskies for the dog-lovers. Visit a local brewery, taste their schnapps, and enjoy their traditional meals. Attend the choral performances that bring more festivities to the atmosphere.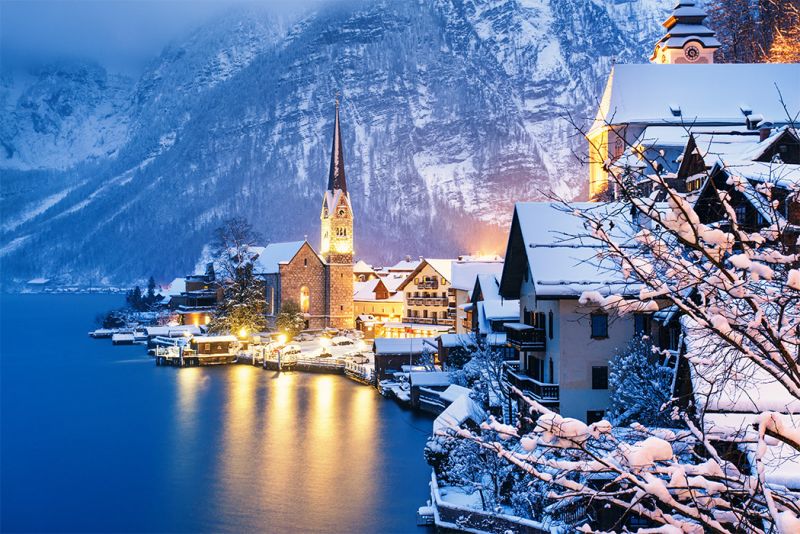 All these activities are and can be enjoyed and seen during winter only. Tour guides offer tour packages in the above places, so be sure to look them up. In the spirit of enjoying winter, follow the guide's rules to ensure your safety and that of your family. Have fun, and enjoy some snow.