You may have never been to Greece before and have no clue that it has islands. Well, that's where I come in. The islands of Greece are numerous, and with them come numerous opportunities to explore, have fun, getaway, and vacation if you want to. The list is endless regarding how many unique features are found on these islands. One thing is for sure, though, there is something for everyone. So sit back and relax as we explore the ten best Greek Islands to visit. Note that you might be spoilt for choice, so prepare your bank card.
1. Santorini

Santorini is a Greek island located in the Aegean sea with an area of 76.19km2. It's most famous for its white-washed cube-like buildings, which have a blue hue. The rugged landscape of Santorini is due to a volcanic eruption in the 16th century. One thing that will make you miss Santorini is the tangerine sunsets that light up both the sky and the sea. This destination also has red and black sand beaches which are pretty unique. If photos are your thing, then there are a host of historical sites from which to post. Visit the Minoan Bronze Age ruins, the archeological museum of Thera, and the Museum of Prehistoric Thera. Santorini is arguably the best of the Greek islands.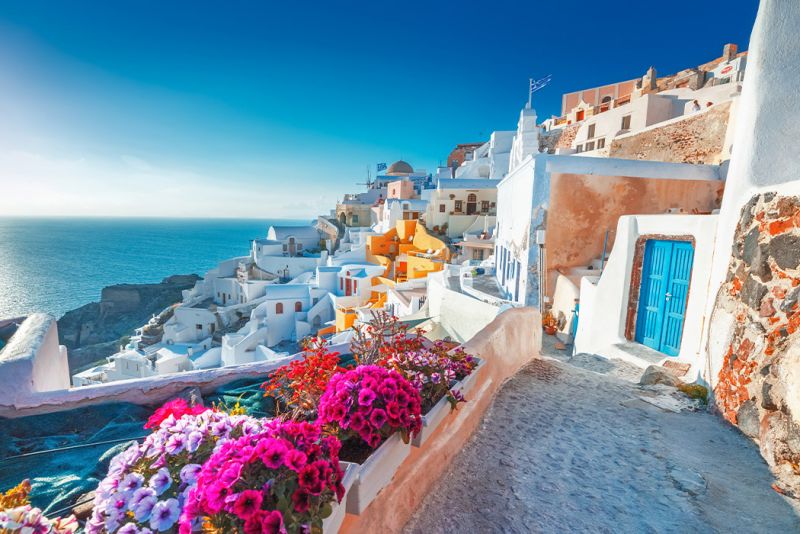 2. Corfu

Corfu is located on the northwest coast of the Ionian sea. However, it has a host of attractive sites which are sure to turn a vacation into a staycation. First off are its beaches lined up with a host of world-class hotels. As if that's not enough, it features the Canal d'Amour, a natural passage made of smooth rocks. The Cosmopolitan Old Town will help you get a glimpse of what life was like when the island was under Venetian, French and Russian rule. Corfu is the word if you're looking for a historic town tucked away in the wild.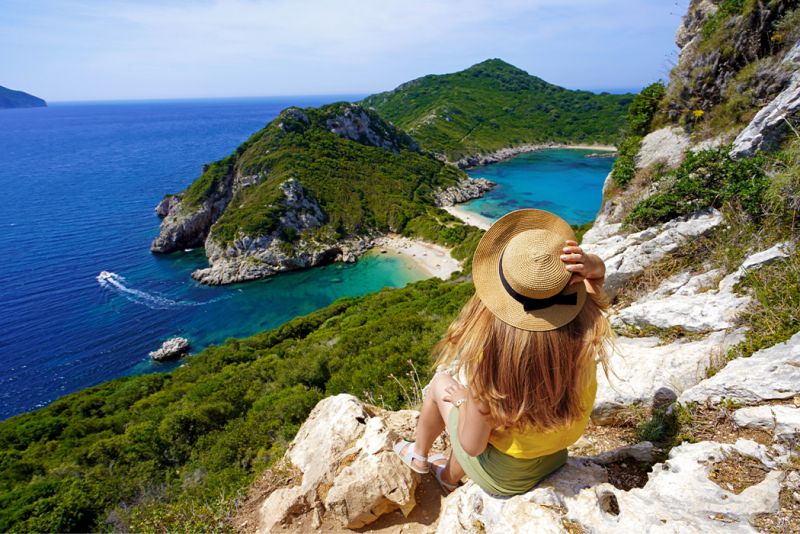 3. Cephalonia

Located just next to Corfu island is Cephalonia, a haven of beauty. Cephalonia is also the largest of the Ionian islands in western Greece. It features one of the world's best nymph caves, the lake cave Melissani. The lake is situated 20 meters under the land surface and has emerald blue water surrounded by 20,000-year-old stalactites. Besides this, Cephalonia is known for its great food and winery. Local recipes are worth the while and will showcase the prowess they have in cooking. I'm yet to mention the dazzling beaches. In a word, Cephalonia is a paradise.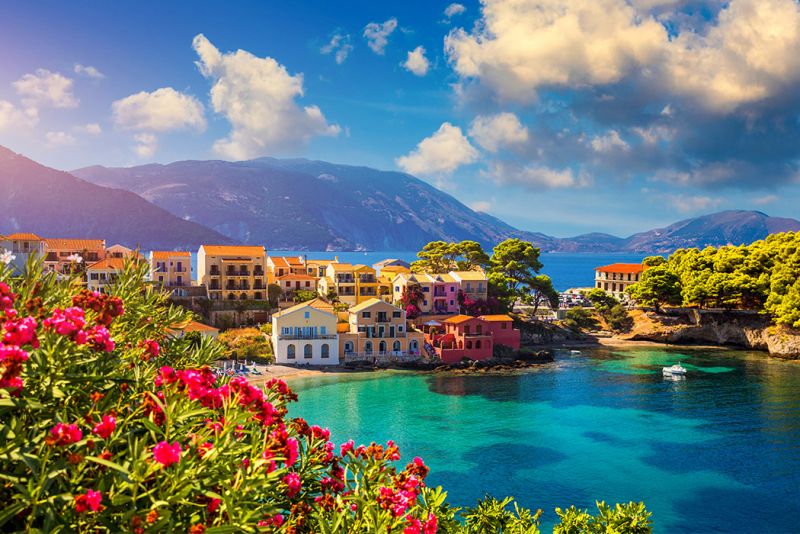 4. Sifnos

Whether you visit Sifnos for the beaches, the excellent cuisine available, or to get away from the city's bustling, you'll leave with endless memories. That's because Sifnos is all of that and a bunch more. Sifnos is a small Island on the west of the Cyclades. The Archaeological site of Agios Andreas is a place to visit, just like the beaches would be an excellent place to wind down your evenings. To cap it all up, Sifnos has white-washed houses and quaint Greek chapels to keep the ancient history alive. Sifnos can be called a home away from home, but many refer to it as the most delicious Greek Island. Take your pick.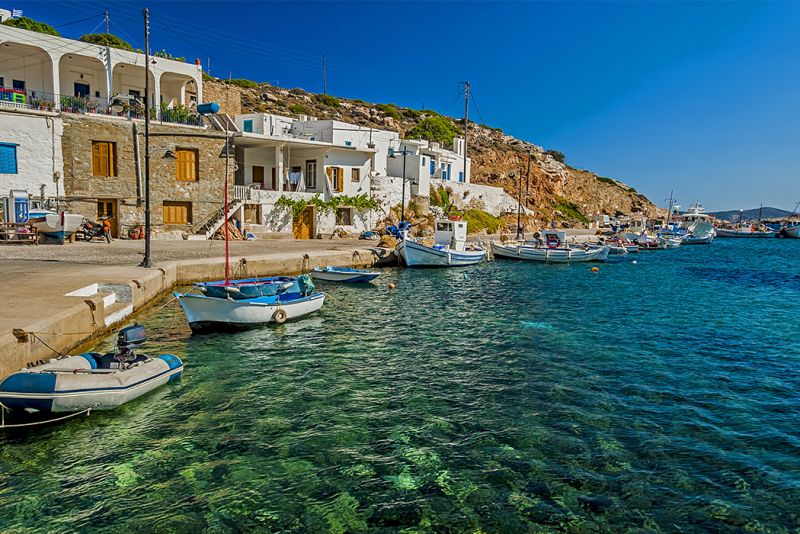 5. Syros

Your tour of the Greek islands isn't complete if you haven't visited Syros. That's because Syros experienced some Renaissance. The buildings of the town and the marble streets speak of a city that once had architects design. This is in addition to the annual classical music and festivals in the Apollon Theatre. Other art forms, such as film and dance, are alive in Syros. The beauty of the beaches in Syros is that they don't have crowds and remote bays, and secluded swimming spots. They're also blue flag standard (meaning that they're very clean and safe).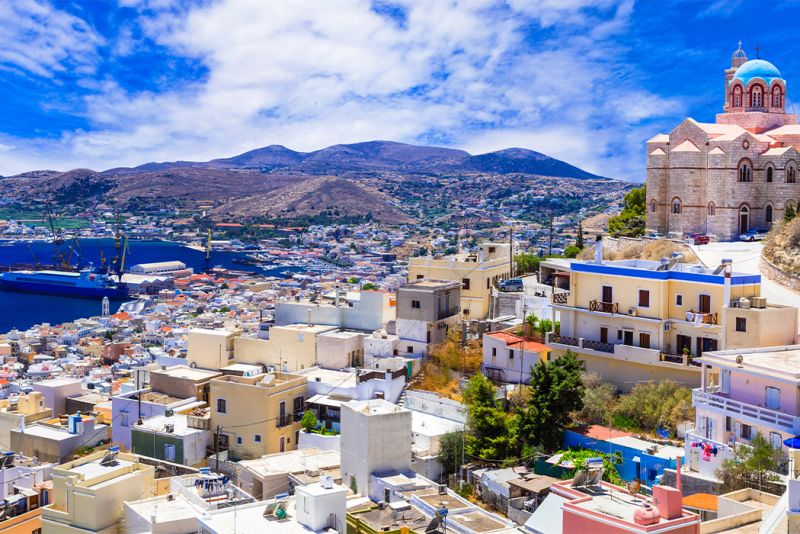 6. Naxos

The largest of the Cyclades Islands group is Naxos. Naxos can be defined by one word, wild. Wild because of the long sandy beaches you can take walks in. Wild because of the ideal wind conditions for windsurfing and kitesurfing. Wild because of the numerous hiking paths the island has to offer. The island has the highest mountain in the Cyclades, Mount Zas, which is 1004 meters high. Naxos may not be that touristy, but it is a great place to have wild fun.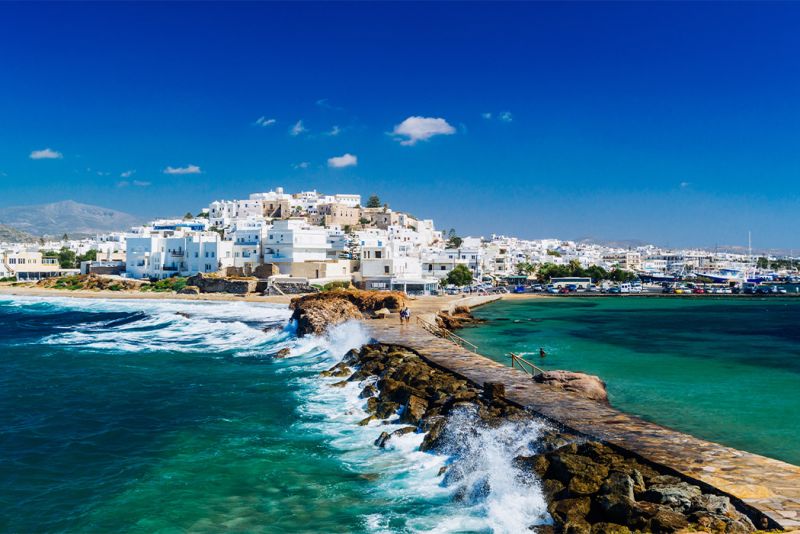 7. Hydra

You'd think this island has extraordinary water features owing to its name, and you're right. Hydra or Hydrea is in reference to the numerous springs found on the island. Hydra is unique for its lack of vehicles except for ambulances and garbage trucks. The primary mode of transportation is by mules. It makes it a simple destination and a perfect getaway. Its beaches have crystal clear waters to play in. Besides this, one can ride horseback or visit the Monastery of the Assumption of the Virgin Mary. The byzantine cathedral is of the Orthodox Greek Church.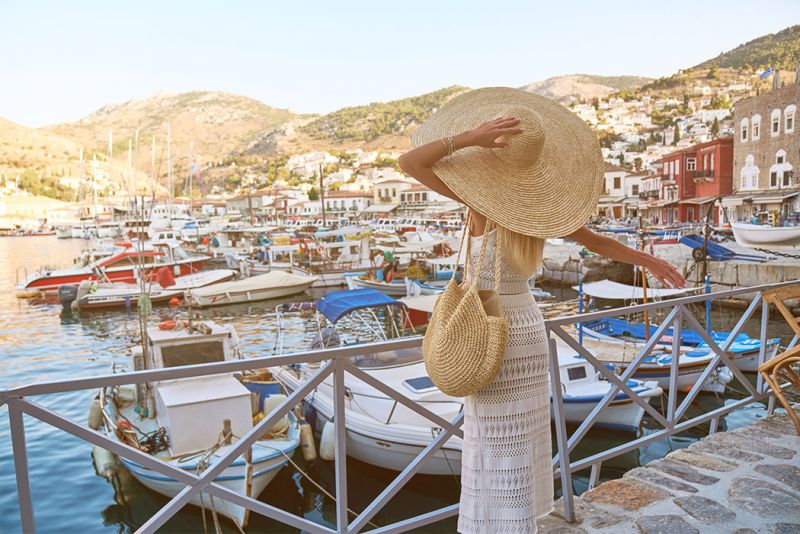 8. Milos

Milos is another island that is touristy due to its volcanic past. The volcanic rocks paint the beaches red, pink, and orange. In addition, there are the emerald green waters and caves the sea has eroded. One of the stunning features of Milos is the statue of the Aphrodite Greek goddess Venus de Milo, which was discovered in Milos in 1820. A trek around the island will reveal the existence of pirates, so if history is your thing, you have to come to Milos.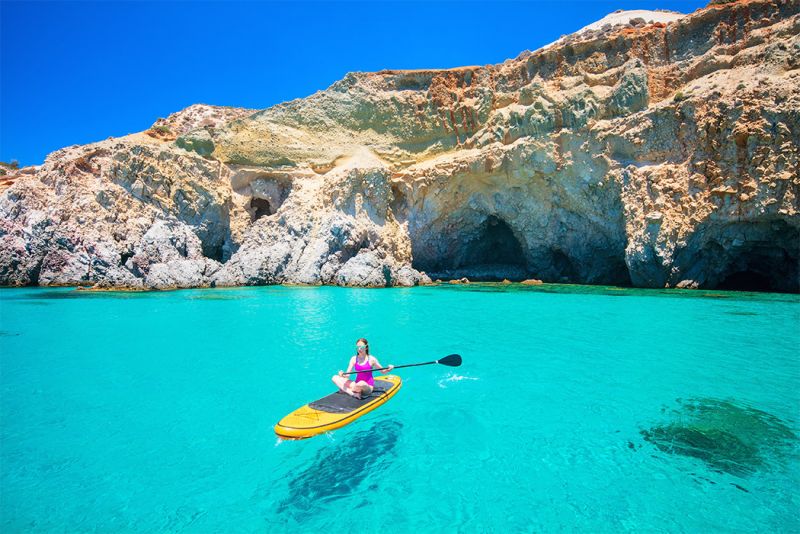 9. Amorgos

Amorgos is a quiet island that has little to offer for party people. However, it is a treasure cove when it comes to beautiful sites. Ancient buildings such as the Venetian Castle, the Monastery of Hozoviotissa, and the shipwreck of Olympia will make the visit worthwhile. Yet there's more. Amorgos has some sea caves on the right side of the beach of Mouros, which can be accessed only by swimming. There is also a Minoan site with some ancient Minoan civilization ruins. Last but not least, Gavra's tower is Venetian in nature and hosts the archaeological collection of Amorgos. Amorgos is your destination if history is your passion.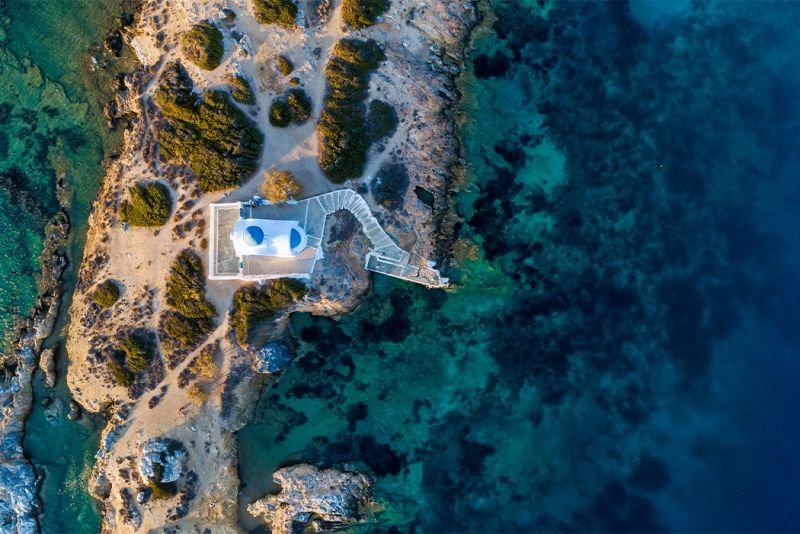 10. Paxos

Paxos is the smallest of the Ionian islands, but that is the only place it's small. First, it harbors some of the oldest olive groves in Greece. It also features over 30 beaches, a beach a day if you may, some of which are secluded and can only be accessed by boat. If you want a beach for yourself, here is your haven, and did I mention that they're crystal clear? Life in Paxos is slow but with a heavy accent on their culture. It also features some steep chalky cliffs if you love hiking. In my opinion, Paxos is so tucked away to give the silent, serene environment city folks always crave.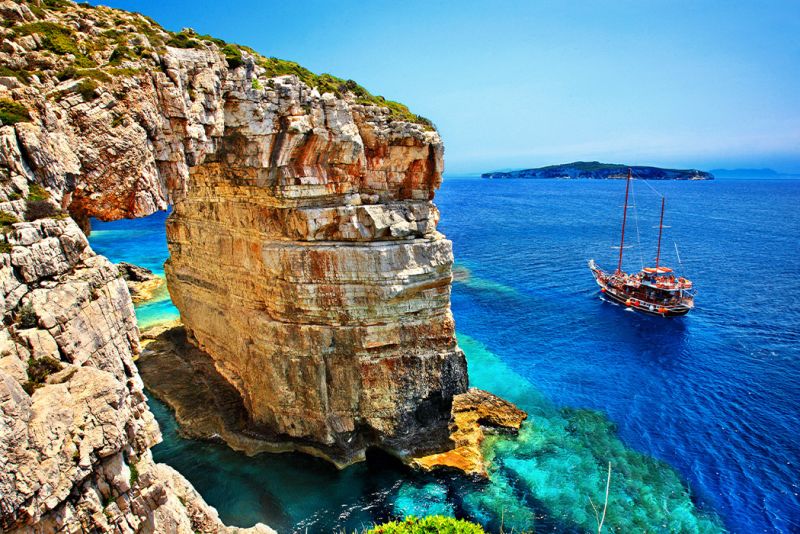 When it comes to Greece, everything is just spectacular. We've seen the best islands in Greece, which offer destinations and exciting activities for everyone regardless of their taste. From unique beaches, white-washed buildings, emerald blue waters, and prehistoric sites to exotic foods, you'll love Greece. The climate around the Greek islands is excellent for vacationing most of the months of the year. These islands will provide more if you need a tranquil, serene environment to meditate. Be sure to string along some of your friends to keep you good company and create great memories.