10 Best Hidden Gems in Europe You Need to Visit in 2023
Europe is a continent in the Northern Hemisphere and mainly in the Eastern Hemisphere. It consists of 44 countries, some sovereign states, some kingdoms, and others dependencies. Europe is famous for its beautiful sights, both naturally made and man-made. However, there are hidden gems in Europe that are not often spoken about. Well, here are a few.
1. The Faroe Islands

The Faroe Islands are part of the Kingdom of Denmark and consist of 18 rocky volcanoes between Iceland and Norway. The Faroe Islands have nearly no crime and are considered one of the safest places on earth. There is so much to enjoy in the Faroe Islands: the ramble to the Mulafossur Waterfall on Vagar Island and visiting Lake Sorvagsvatn, a cliff lake. If you love rocky terrain, this is a must-visit. Even those who do not particularly enjoy it. You get to enjoy bird watching as well as cliff diving. It is interesting to note that the population is so tiny that there are more sheep than people there! This is ideal if you do not want to visit a crowded place.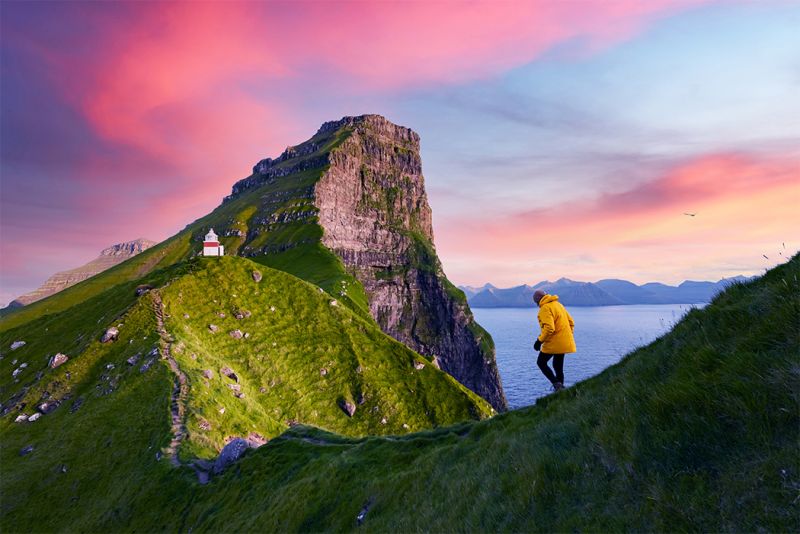 2. Pietrapertosa, Italy

This is a small village located on the slopes of Monte Impiso. The village is built on the Luvanian Dolomites, a bare rock made of precious stones. Though small, there is plenty to do in Pietrapertosa. Enjoy the sites Pietrapertosa has to offer by daring to walk through the zip line and climbing to the Saracen fortress. This provides a good view of the rock formation and the surrounding countryside. Visit the religious sites in the beautiful village, such as the hermitage of Our Lady of Olive trees and the Chapel of our Lady of the Cave, which was dug into a cave! There are castles to see as well, and it is not crowded.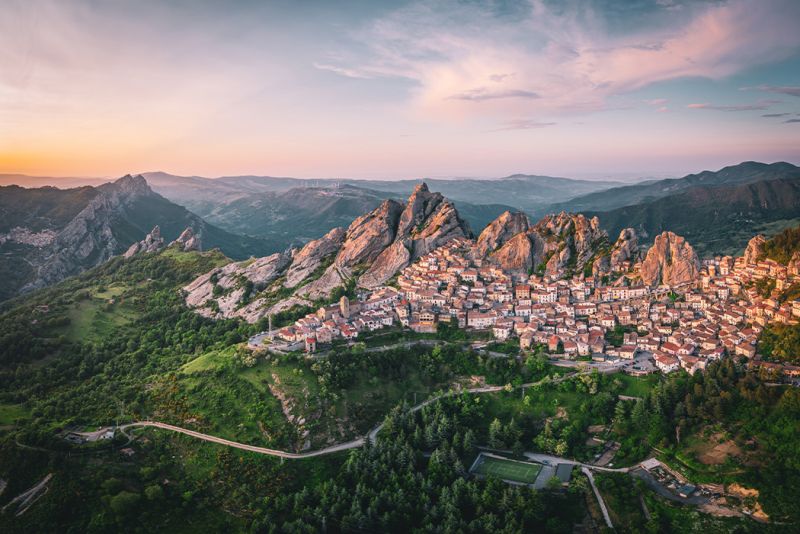 3. Perast, Montenegro

Perast is a small coastal village located in Montenegro, and by small, we mean small; it has a population of 274 people and one main road. This quaint village was used as a port between the Ottoman Empire and the Venetian republic. Though small, the town boasts a rich history, ancient architecture, jaw-dropping views, and romantic waterfront restaurants. Visit its two islets, Our Lady of the Rocks, an artificial island created by bulwarks of stones and the sinking of old seized ships filled with rocks, and a natural islet of St. George, which consists mainly of Saint George Monastery. There are loads to see and enjoy in Perast, which should be a must-visit for you in 2023.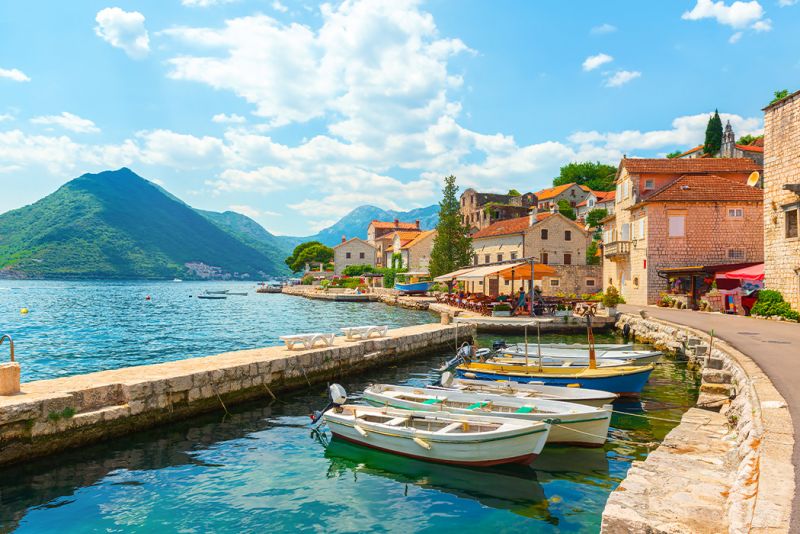 4. Zermatt, Switzerland

Are you a fan of skiing, climbing, and hiking? Well, Zermatt is the place you should visit. Zermatt is located below the pyramid-shaped Matterhorn Peak and lies at an elevation of 1600 meters. It has boutique shops, restaurants, and hotels. There are public outdoor spaces for ice skating and curling. Enjoy hiking and views like the Five Lakes Trail, which features lovely lakes and is downhill. If you are feeling adventurous, you can go snowshoeing and skiing. Then, treat yourself to a spa date and enjoy what Zermatt offers.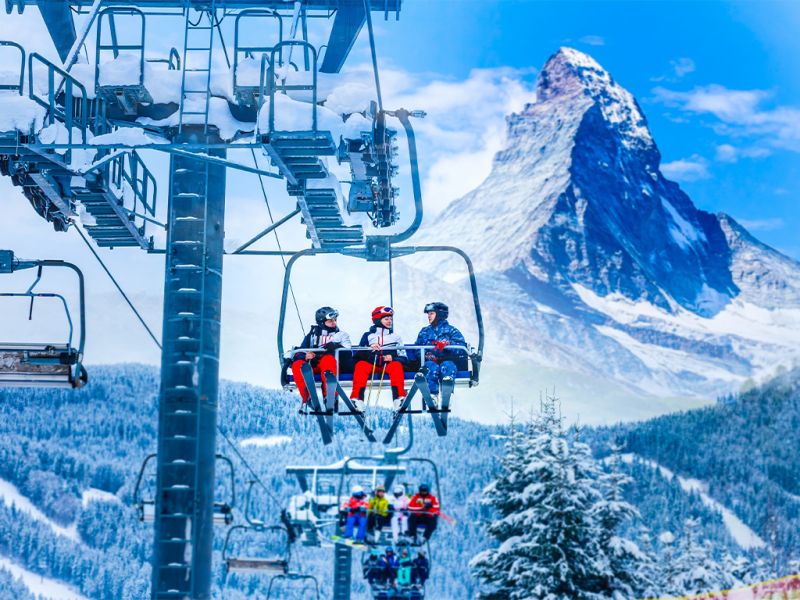 5. Mechelen, Belgium

Mechelen is located in northern Belgium, between Brussels and Antwerp, and is very easy to reach. Small though it is, Mechelen is a very historic town, and it is child-friendly. This is the home of the iconic St. Rumbold's Cathedral, Burgundian Hof Van Busleyden City Palace, and a statue of Margaret of Austria. You can visit the Planckendael Zoo and Toy Museum with your children. And as they explore, enjoy a glass of Gouden Carolus, Mechelen's beer.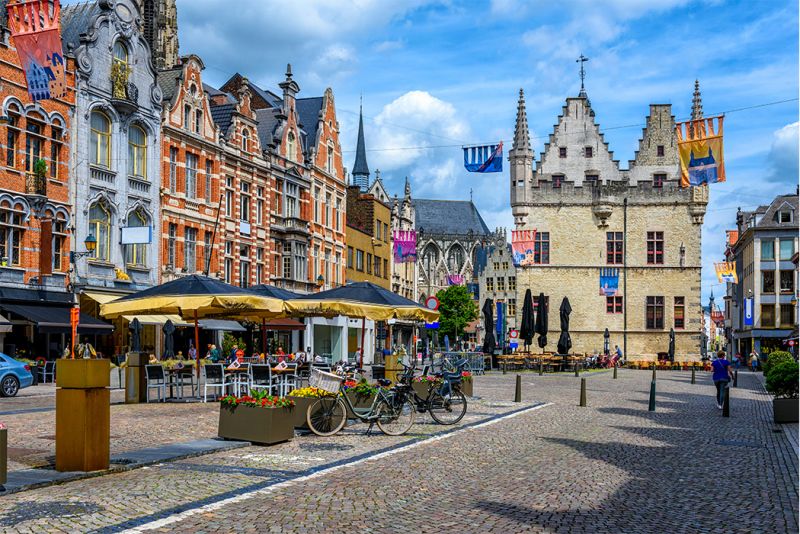 6. Ostuni, Italy

Puglia is an Italy region with lots of beautiful towns and cities; one of the towns is Ostuni. A hilltop city often referred to as "the White City" because of its white-painted old village, which forms a maze of cobbled streets and narrow staircases. Walk through the city and get lost in its mazes. Oh, and please wear some comfortable shoes. The town is on a hill and has plenty of ups and downs. Make sure you enjoy the Ostuni street food, go for olive oil tasting and have a glass of the Ostuni White Wine, which is very rare and well-protected. Visit the cathedral, which has an impressive collection of parchments. Some are from the 12th century. Go for bike rides. There is a wealth of history here, such as why the town is painted white, palaces, and even fenced ancient ruins!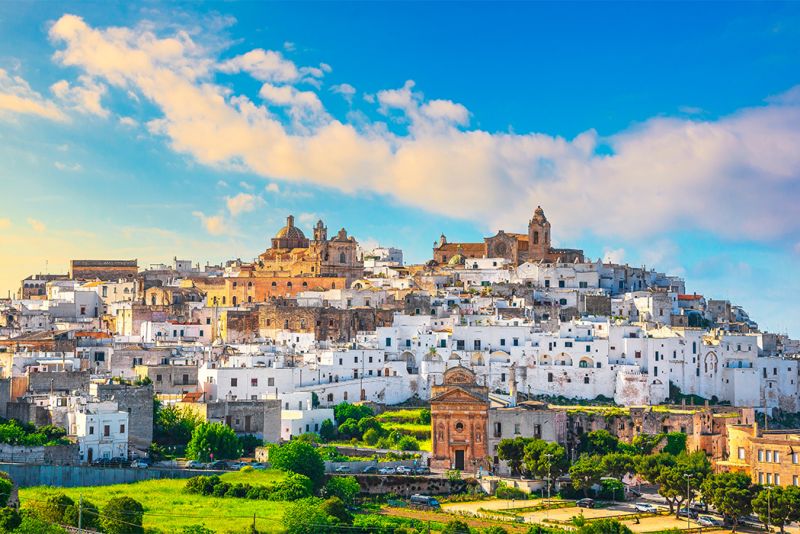 7. Bohinj, Slovenia

This piece of paradise is waiting for you to come, explore and enjoy. Bohinj is located in the valley of the Julian Alps. It is a peaceful, restful, and ideal place to go and enjoy your summer. You can walk, cycle or ride on horseback as you tour this beautiful place. Enjoy swimming in the crystal-clear water of Lake Bohinj and a taste of their cuisine. Ride the Vogel cable car and take in the beautiful view surrounding the peaks and lake below. Visit the Savica waterfall and if you feel daring, go skiing. In the words of the best-selling novelist Agatha Christie, "Bohinj is too beautiful for murder."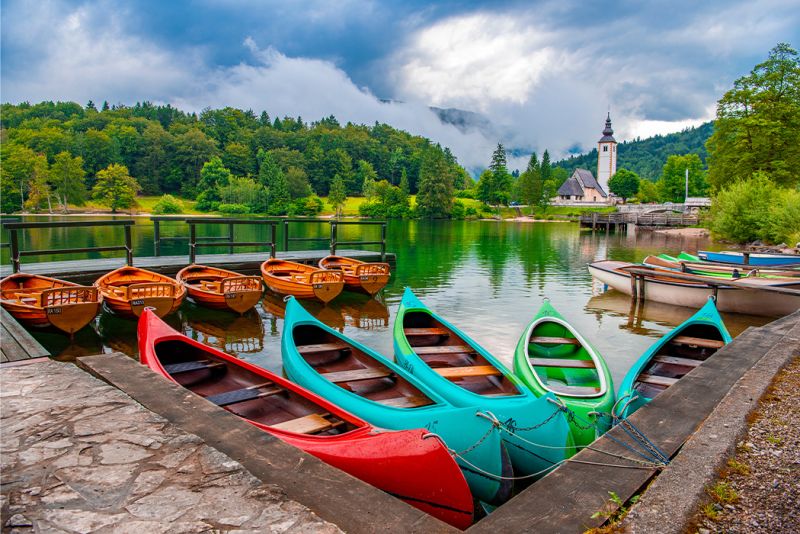 8. Mittenwald, Germany

Have you ever wondered where violins, violas, and cellos came from? Well, they were first made in Mittenwald by the Klotz family. However, this is not all Mittenwald has to offer. Located amid the Alpine peaks of Bavaria, Mittenwald offers activities such as skiing during winter and hiking during summer. Walk through Leutasch Gorge, a giant ravine that straddles the border of Austria and Germany, with the waters of the Leutascher river flowing right beneath you. Step into the city's holiest building, St. Peter and Paul Church, which has an hourly bell. Enjoy their food and have a glass of the Mittenwalder Brewery. They are known as Germany's highest brewery.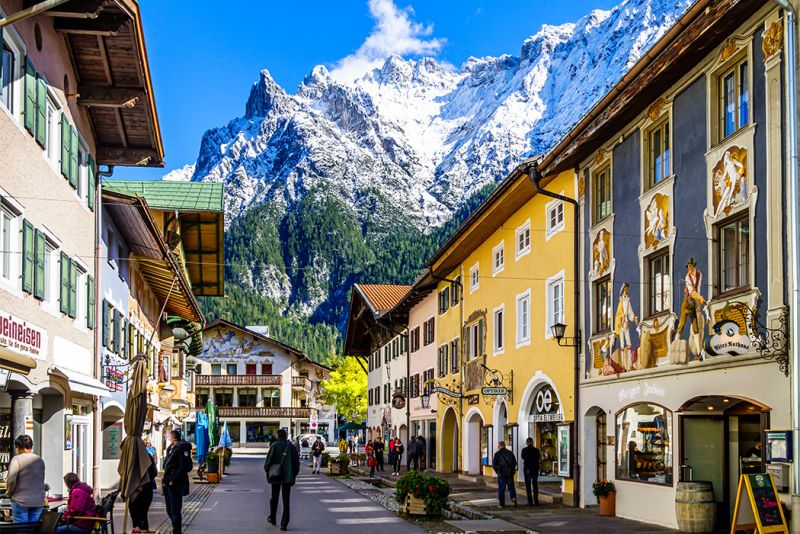 9. Varna, Bulgaria

Varna is a town in Bulgaria. It is a seaside resort that is lined with beautiful beaches and culture. It has sunny weather and fantastic nightlife too! Wander through the coastal walkways along the coast and enjoy breathtaking views. Visit Primorski park, a spacious park that overlooks the sea. It is around 5 miles big and hosts an aquarium, a zoo, and a planetarium worth visiting. There is an archeological museum as well that contains the oldest processed gold in the world! Visit the Politi Kamani, stone pillars once part of an ancient reef on the black sea. They are 50 million years old! There are also well-preserved roman baths that you should enjoy and some time on the beach.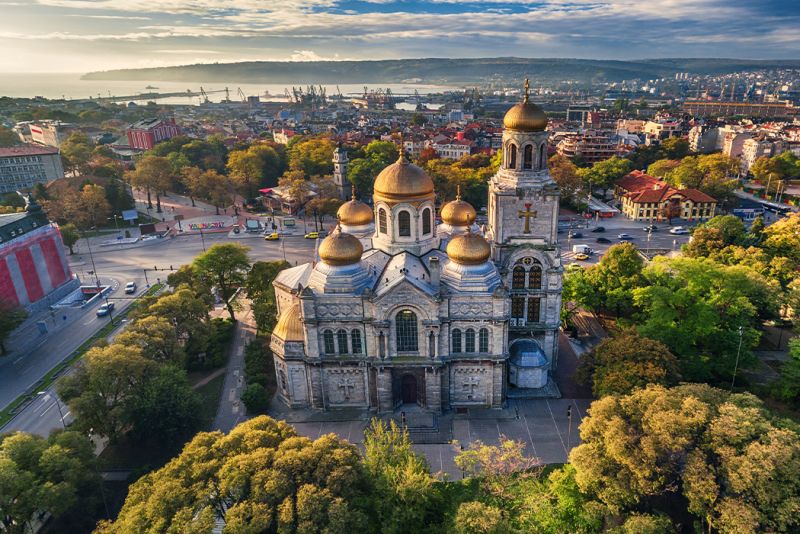 10. Foix, Ariege, France

Located on the confluence of the river Ariege and Argent, Foix is a city at the foot of the Foix castle. A town is a lovely place for a stroll. Enjoy the shopping lanes and pretty café terraces. Visit medieval houses and tour the castle that stands on a hill. The castle is like a step back in time with much information in different languages. Visit the Saint-Volusien abbey church and its beautiful 17th-century carved stalls. If you visit during winter, you can enjoy skiing a few minutes from Foix. Schedule and visit in August when a light and sound pageant is put on at the Theatre de Verdure in Foix or the first week of September, where the town organizes an annual celebration with funfair, dancing, a torchlight procession, and concerts!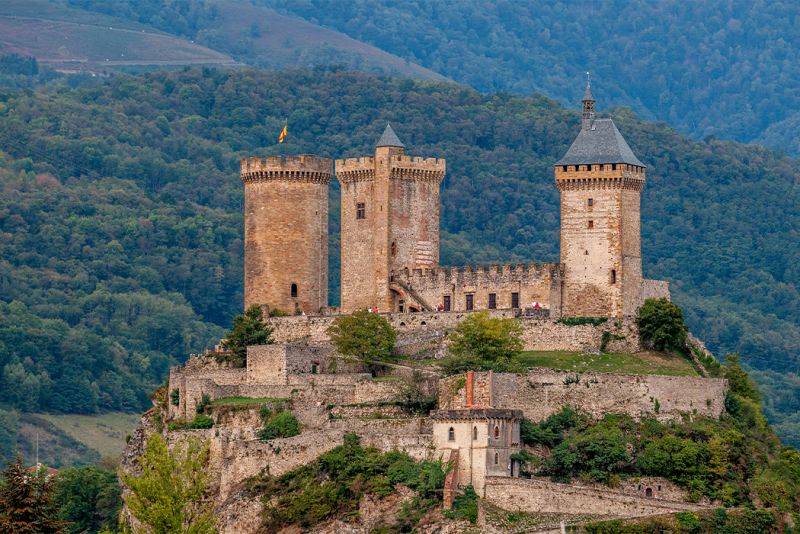 From sandy beaches to beautiful archeology and a wealth of history, Europe is a well-known tourist destination. However, so much of this continent has not been brought to light, and so much more has not been discovered globally yet. Well, worry not. We will dig these places out and suggest them for you to plan and visit.