12 Best Greece Tourist Attractions You Should Never Miss
Greece is a beautiful country, shaped by tourism and it's easy to see why. From the stunning beaches along its coastlines to the ancient ruins dotting its islands. Greece has a lot to offer tourists looking for a unique vacation experience. If you're searching for a place to swim in the blues of the ocean while admiring views of snow-capped mountains, then Greece is an excellent choice.
Greece isn't just about beaches and mountains, it is also home to many historical sites. If you want to learn about ancient civilizations, then visiting Athens' Acropolis or Delphi will be sure to give you plenty of insights. If you're planning a trip, here are some of top Greece tourist attractions.
1. Acropolis, Athens
The Acropolis is recognized as a famous UNESCO World Heritage Site. The Parthenon is a famous and old temple, located at this popular tourist destination in Athens. The goddess of knowledge and battle, Athena, was honored in this historic temple (also a major player in Greek mythology). Every year, tons of visitors come to see the beauty of Acropolis. The city is filled with ancient ruins, beautiful architecture, and incredible museums like "The Museum of Cycladic Art". Acropolis is a must-visit place for anyone who wants to experience Greece with its ancient history and modern culture.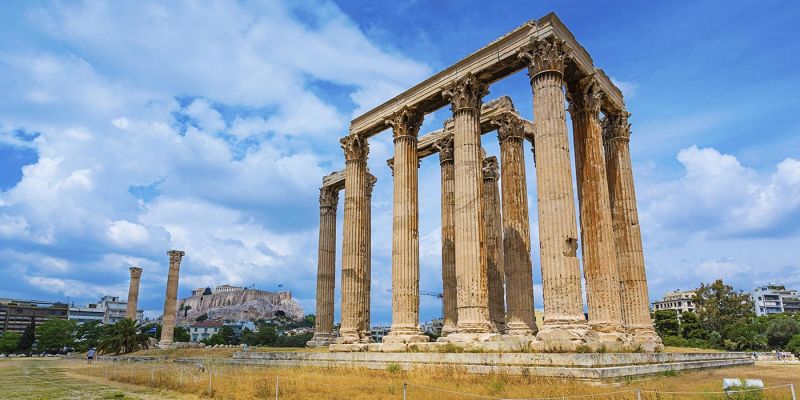 2. The Towns and Beaches of Crete
Crete is a magical place, full of history, culture, and natural beauty, with plenty of towns and beaches to visit. If you wish to explore the culture of Crete, check out Heraklion, which is the largest city on the island and home to the Minoan Palace of Knossos.
If you want to enjoy some activities like hiking, scuba diving, and biking, then Chania might be an amazing spot. If you want somewhere quiet where you can relax by the beach, then Rethymnon could be perfect for you! You'll never run out of things to do or places to go when you visit Crete.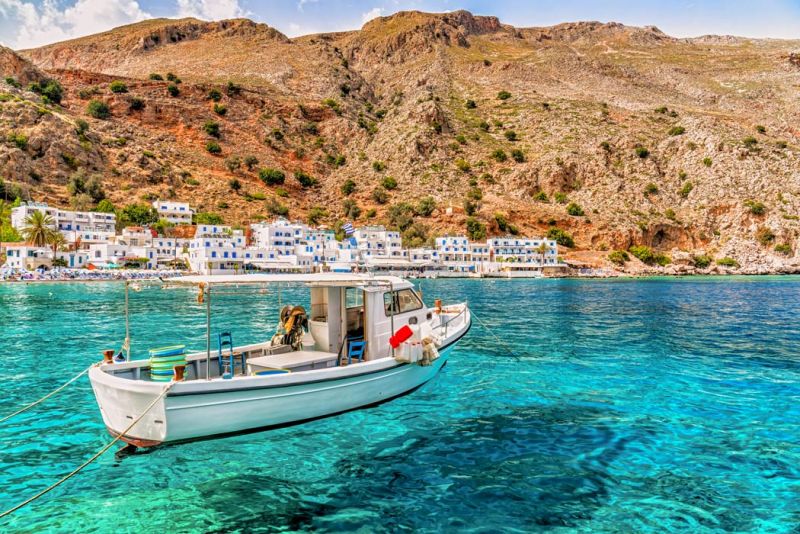 3. Meteora Monasteries
What's better than a monastery? Get ready for some spiritual enlightenment with Meteora Monasteries as you walk through the ancient stone structures that have stood for centuries. They're perched on top of rocks, giving them an otherworldly feel. These monasteries were built on top of sandstone pillars that rise above the surrounding landscape. The first monks arrived in the 14th century and built their dwellings on these pillars so they could be closer to God, who was above everything else in their minds. There are six monasteries, four are still inhabited today, while two others have been abandoned since the 19th century.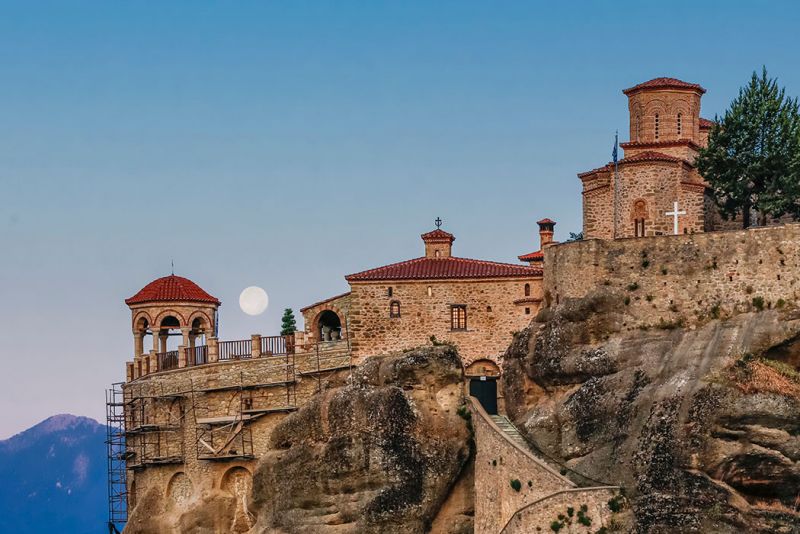 4. Mystras Castle
If you're looking for something historical to do on your next vacation, look no further than Mystras Castle. This ancient place of regal history is nestled in the beautiful surroundings of Greece and offers a wealth of culture. The Mystras Castle is an incredible place to visit. The castle resides on top of a hill overlooking the surrounding countryside which provides stunning views in all directions. For over 1,000 years the castle is still standing beautifully. It offers a glimpse into the past and allows you to experience the amazing history of Greece.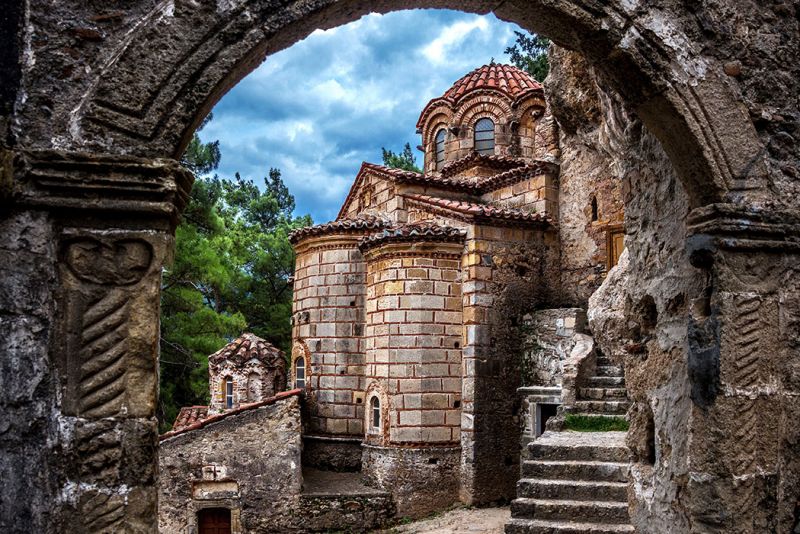 5. Corfu
Do you want to spend your summer in a place that feels like a fairy tale? Then Corfu is just the perfect place for your next vacation. Lined with palm trees and turquoise water, its beaches are set sparkling under the sun's rays. You can also visit some of its parks including Finikia Park where you can relax on one of its hammocks. You can experience a warm lunch at one of its cafés while listening to live music performances held there regularly throughout the summer months.
Not only, the island is full of beautiful scenery and amazing restaurants, but it's also home to one of the best festivals in the world "The Festival of the Dormition of the Virgin Mary". This festival takes place every August and lasts for three days. During this time, you can see traditional dances, hear music from different countries around the world, and even play some games with locals.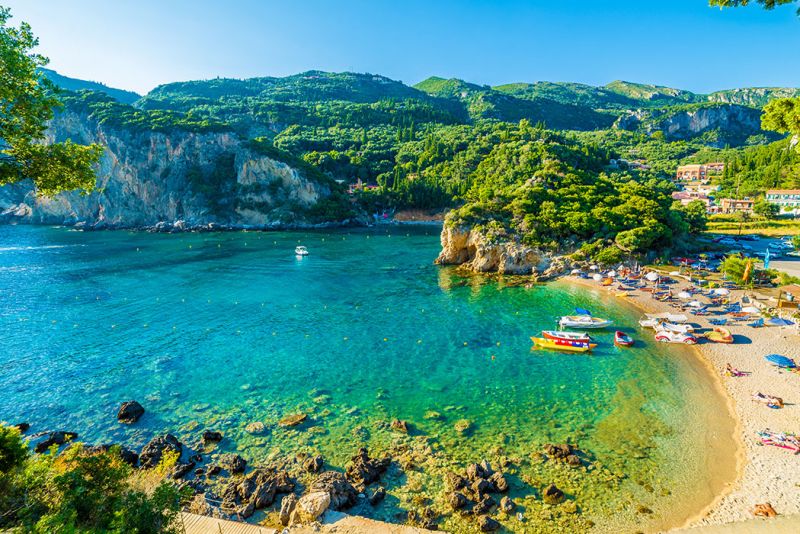 6. Ancient Olympia
Ancient Olympia is one of the most important tourist attractions in Greece. This UNESCO World Heritage Site was first used as an Olympic venue in 776 BC when it hosted its first games. Ancient Olympia is a place of great significance to the ancient Greeks, who considered it a sacred ground. It is home to many temples and shrines, and possibly the largest stadium in Ancient Greece. Located in Elis, near the town of Pisa (about 45 miles from Athens), Ancient Olympia was a sanctuary in Greece that dates back to the second millennium BCE.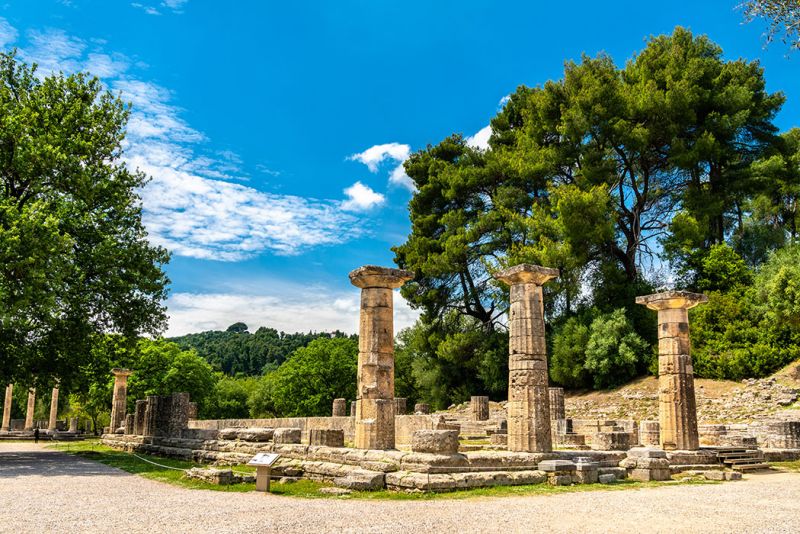 7. Rhodes Town
With its curbstone streets and ancient ruins, Rhodes Town is one of the most beautiful places in Greece. It's a perfect place for walking around or even biking, but if you want some more action, there are plenty of things for you to do. You can go for a blissful and historical walk around areas including ancient sites like the Medieval Castle at Ialyssos, or the Palace of the Grand Masters of Hospitallers Knights of Malta. The town is also home to many historic buildings, monuments, and museums that reflect its rich history as an important trading post during ancient times. The medieval Old Town was built on top of an ancient acropolis overlooking Mount Smith. From some gorgeous beaches to bustling downtown areas, from historic landmarks to a vibrant nightlife scene, Rhodes Town has something to offer everyone.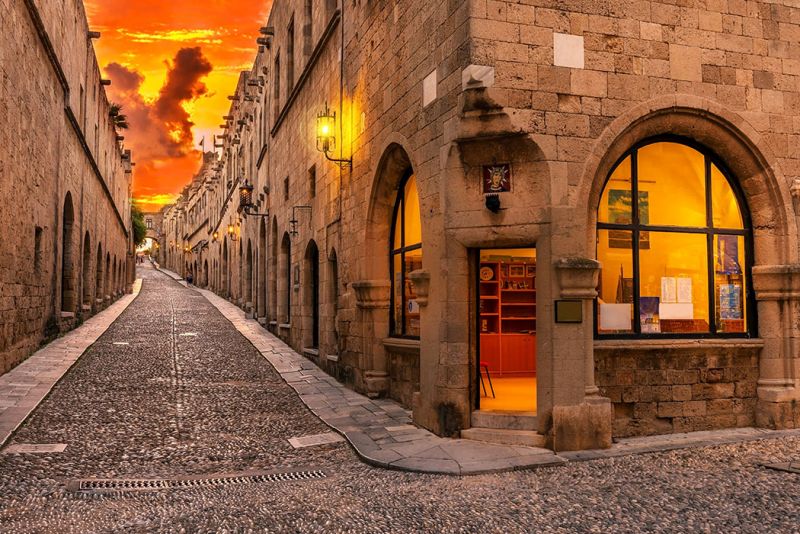 8. Navagio Beach (Shipwreck Beach)
Navagio Beach (Shipwreck Beach) is a black-sand beach on the western coast of Zakynthos, Greece. It is located near Cape Skinari and has been the setting for several movies. The beach gets its name from the cargo ship Panagiotis which ran aground there in 1983. The shipwreck remains where it sank, and tourists often visit it to view its rusting hull or swim in its waters. The beach itself has been described as "one of the most beautiful beaches in Europe" with its breathtaking and scenic beauty.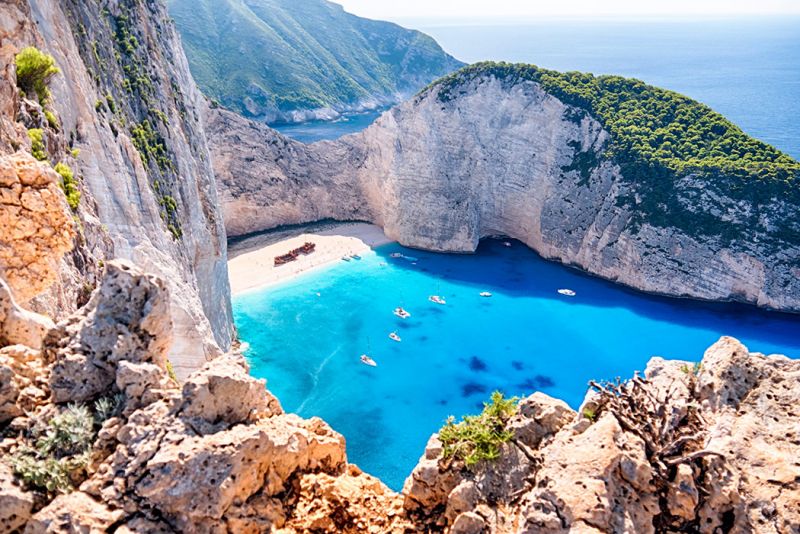 9. Oia Santorini
Oia is a small town known for its beautiful landscape and is one of the most visited tourist destinations. Oia is built on a cliff that overlooks the caldera (crater) of an ancient volcano. The town has many shops, restaurants, and hotels along with scenic views of the Aegean Sea. With sunsets over it during summer months tourists gather here to enjoy these views while eating dinner. From walking along the caldera and taking in the picturesque views of many islands, you can spend a wholesome time here. You can also visit the Monastery of Profitis Ilias, which is a Byzantine church that's located on top of the cliff overlooking Oia.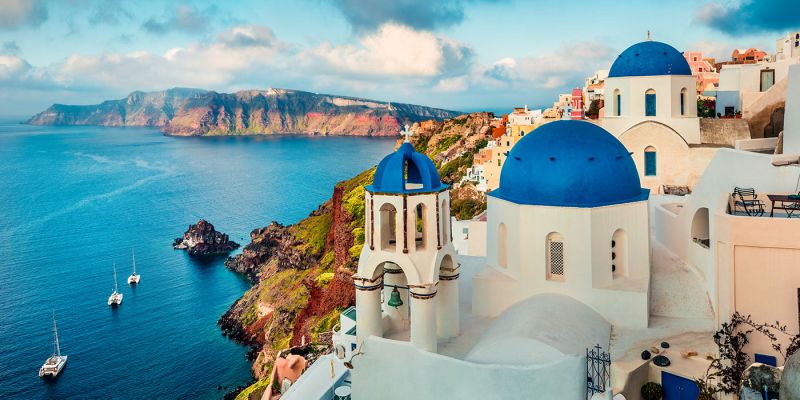 10. Delphi
Delphi is a sanctuary of Apollo, located on the slopes of Mount Parnassus. Constructed in the 6th century BC, the mystical sanctuary was rebuilt by Roman emperor Hadrian in the 2nd century AD. Delphi's religious importance throughout its long history can be judged from its numerous temples dedicated to various deities such as Artemis Pronaia, Dionysus Delphinios, Hera Phygiene, etc. The site has been famous since antiquity as the home of a great oracle, whose priestess was known as the Pythia (or Pythoness). She was said to have been able to predict events such as earthquakes and eclipses through her powers of clairvoyance.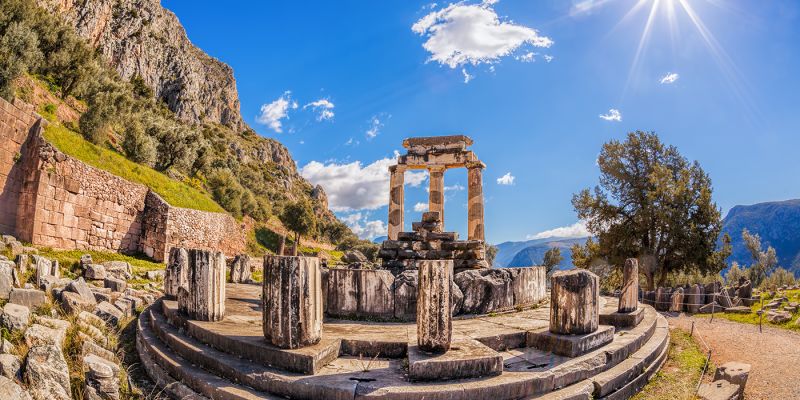 11. Nafplio Old Town and Fortifications
Nafplio is a beautiful city in Greece, and it's also known for its old town. While you're here, you can take a tour of the fortifications and walk around the remnants of the town. The old town was built on top of an ancient acropolis and has many architectural treasures from different eras. The most famous one is the Church of Agia Sofia (Saint Sophia), which was built in 1351. It has a dome that rises above the rest of the town and gives you amazing views of Nafplio Bay.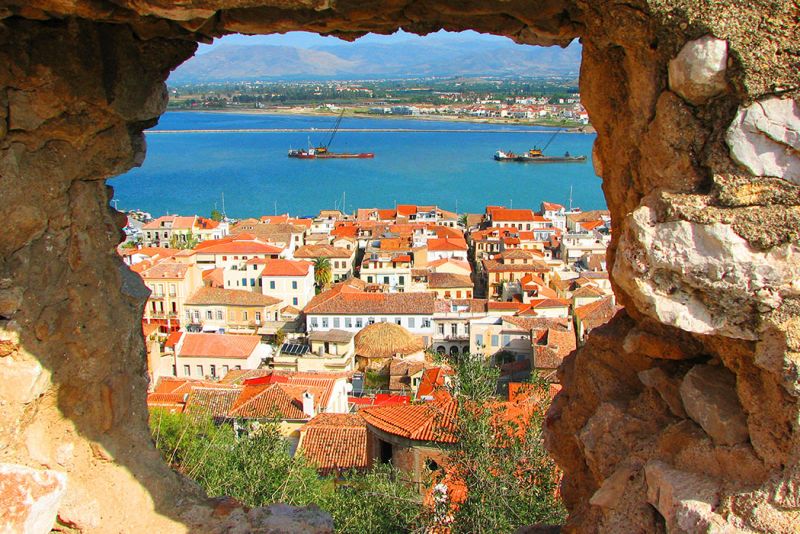 12. Mykonos
Mykonos is an island in the Cyclades, located southwest of Tinos. When you're here, you'll experience why it is known to be one of the most incredible places on earth. One can vibe along with the unique nightlife and food that are part of what makes this island so special. You can be sure to spend a great time soaking up the sun and relaxing on some of the most gorgeous beaches in the world. Mykonos also offers great shopping opportunities with its many boutiques and stores.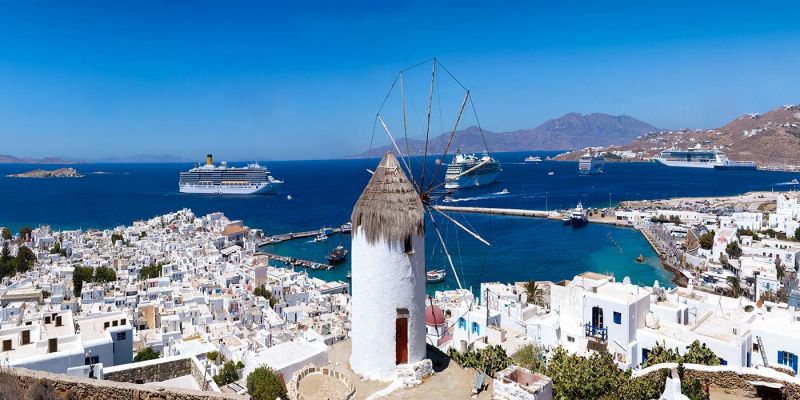 For those who are interested in ancient history, Greece is a must-see destination. For those who want to learn more about Greek mythology, you should visit Delphi because it was once home to an oracle that marked an important role in its history. Zakynthos is also popular among tourists because it offers beautiful beaches such as Navagio Beach (also known as Shipwreck Beach). We hope you enjoyed our list of Greece's top tourist attractions. With a range of options available, these 12 tend to be the most popular among tourists from all over the world. So, if you're planning a trip to Greece, make sure that you don't miss out on these amazing destinations!