10 Best French Polynesian Islands to Visit For a Blissful Holiday
The French Polynesia Islands are an island-chain that are overseas territory of France. There are over 130 islands in French Polynesia. They consist of 5 major archipelagos in the South-Central Pacific Ocean which are: The Society Archipelagoes, Tuamoto Archipelago, The Gambier Islands, The Marquesas Islands and The Austral Islands. In this article, we will explore the 10 best French Polynesian Islands to enjoy an island vacation.
1. Tahiti Island

The Queen of Polynesia, Tahiti is the capital of the French Polynesian. This makes it a very busy island with constant traffic. There is no shortage of activity in Tahiti. There are works of art by Painter Gaugin that are not in short supply. Travelers should also ensure they enjoy the beautiful coastlines with black sand beaches, tropical gardens and waves that lure the best surfers. Mix in with the natives and enjoy some of the culture Tahiti has to offer.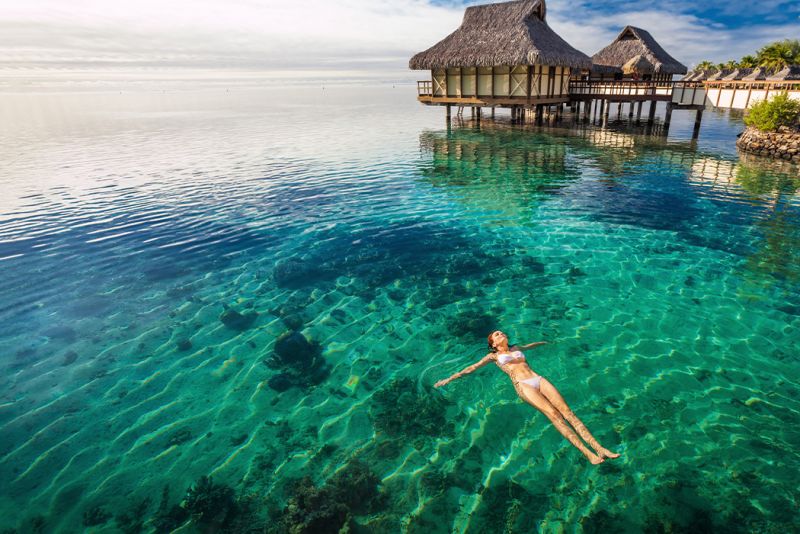 2. Rurutu Island

Located in the Austral Islands, Rurutu is a beautiful gem. Taking a resemblance to the shape of Africa, Rurutu's geology gives its appeal. It is most famous for its whales and caves. Whale seeing is a must thing to do and enjoy on the island and one advantage of Rurutu is it is not too crowded. Whales actually migrate from the cold Antarctica to give birth on the warm waters of the austral Archipelago. Snorkeling is an offered activity and you can get into the water and pet the whales, with all safety precautions on. Make sure you visit the caves and limestone cliffs. The largest one is called Mitterand Cave, famous after the passage of the 1990 French President. You should go horseback riding and visit the Taro plantation and the Marae Ta'aro (an ancient worship center) and enjoy all Rurutu has to offer.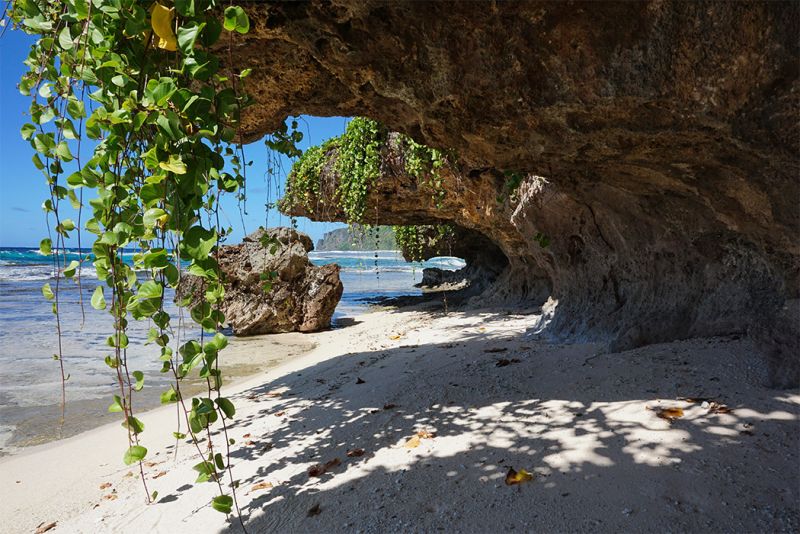 3. Huahine Island

Huahine, is also known as the garden of Eden because of its natural state, it seems untouched by the time changes. You can go scuba diving, hiking the trails, snorkeling and visit the Huahine Pearl Beach Farm where natives show you how black pearls are made. Huahine offers one an opportunity to lay back, calm down, relax and explore and if that is not the ideal holiday, I do not know what is.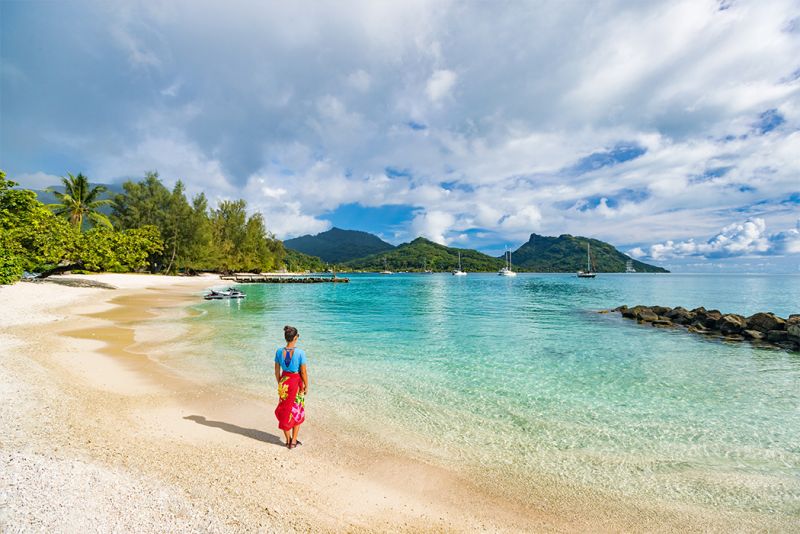 4. Bora Bora Island

It is an island on the leeward Island group. Bora bora is the most celebrated island in French Polynesia and known as the romantic island. It is an internationally acclaimed honeymoon destination. Bora bora has overwater bungalows with glass floors that offer a view of the marine life below. Tourists and newlyweds have the option of touring Mount Pahia and Mount Otemanu on a guided hike or a jeep safari. Naturally, snorkeling, diving, cruising, fishing and even feeding of sharks and sting and manta rays are part of the Bora Bora package. The island also offers skydiving, parasailing and touring the island by seaplane, which is a must enjoy!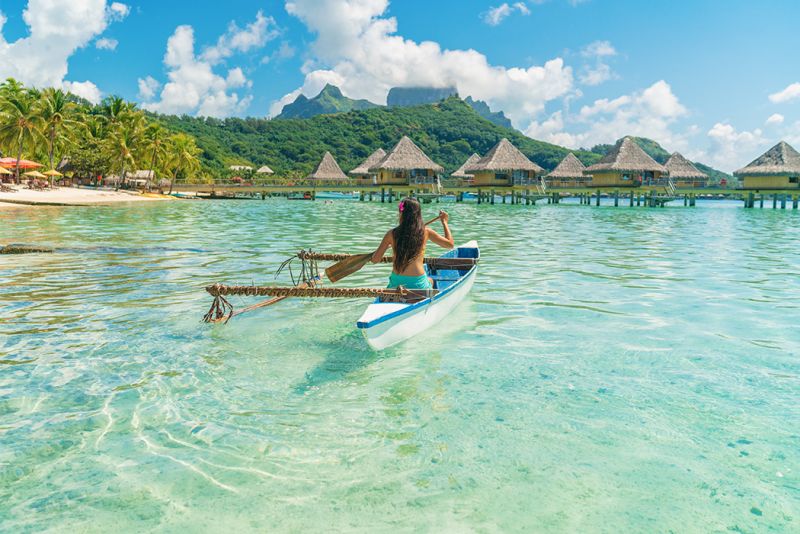 5. Mo'orea Island

Looking at Mo'orea from the sky and you get the feeling you are looking at a heart shape giving an amazing first impression. There are 8 mountain peaks that rise magnificently from the ocean. Waterfalls, pastel-painted houses and simple villages, that remind you that it is the simple things that matter. With it being surrounded by water, snorkeling, kiteboarding, paddle boarding and even surfing are a good activity to engage in. Ensure you dive since Mo'orea is known for its varied coral reefs. Scuba dive and get to meet some interesting marine life such as manta and sting rays, sharks, yes sharks, and marine turtles in a clear lagoon. Of course, Mo'orea is the whole package and should you wish to tour the land as well, you can go horseback riding, hiking of the mountains or a 4x4 drive of Mo'orea.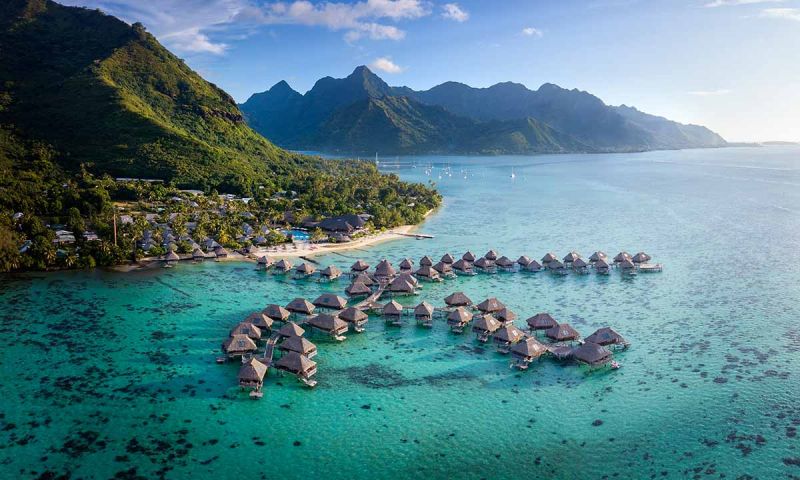 6. Fakarava Island

Fakarava means beautiful. This beauty is not easy to spot. Life is beautiful in its simplicity, with bougainvillea roads and bright coral churches. The beauty of the natural colors of Fakarava is hugely known for inspiring the famous artist Henri Matisse, bringing out a new artistic move for him. That is how deeply beautiful this island is. Get to experience waters so clear that boats seem to be floating. Fakarava hosts rare species of birds, plants and crustaceans. The calm serenity of Fakarava allows one to deeply enjoy the island. Experience bike rides, beautiful colored beaches with pink sand, snorkeling with exotic creatures and I dare you not to be inspired as well.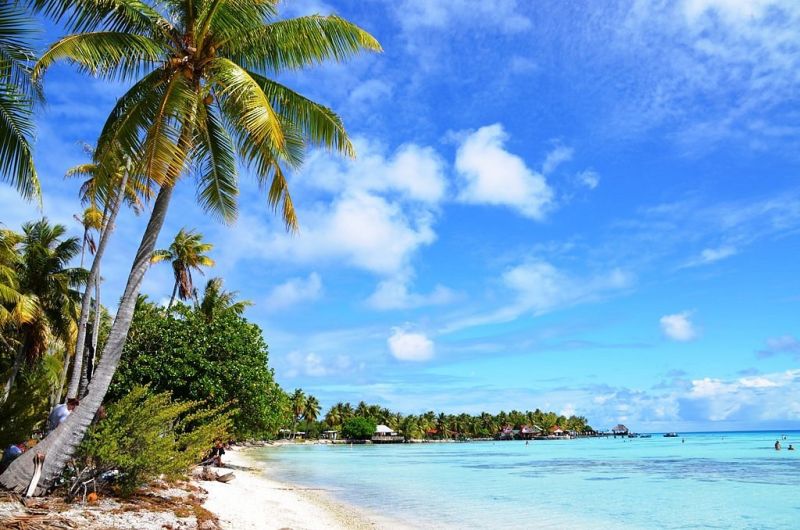 7. Hiva Oa Island

Known as the Garden of the Marquesas Islands, Hiva Oa is the third biggest island of the French Polynesian Islands. Hiva Oa has a wealth in history. A stroll through the main village will introduce you to hand carved stone sculptures, wood carvings decorated with Marquesan designs, Marquesan honey and locally made jams and jewelry made from carved bones and seeds. Visit the cultural sites with a tour guide and see archaeological sites such as Pekekea and see the tomb of Queen Vahinetitoiani, where the Tiki Taka'I, the chief of the bay held magisterial courts and a large quadrangle dedicated to dancing and ceremonies. Once you have soaked in the island's history and culture, proceed and enjoy its beautiful features such as waterfalls, endemic plants, petroglyphs, swim with the hammerhead sharks and manta rays as well as visit several dive sites and see the island's unique flora and fauna.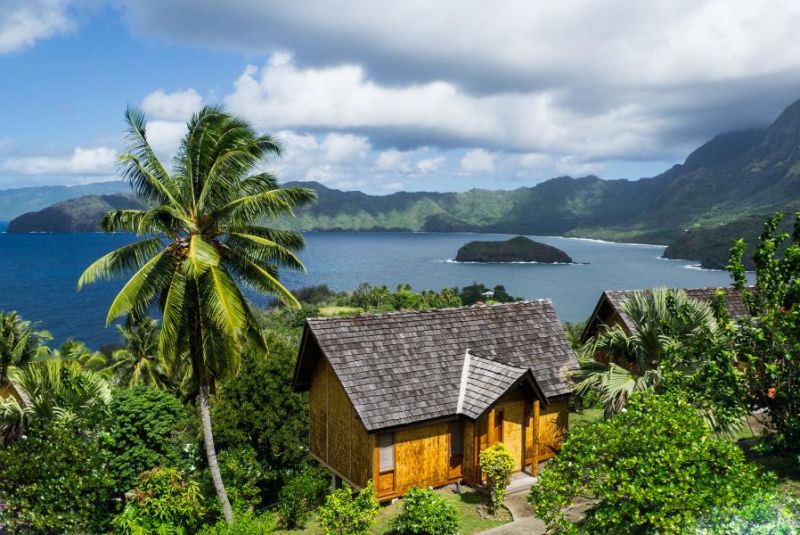 8. Nuku Hiva Island

Nuku Hiva, is in the remote Marquesas Islands, a beautiful island with a warm welcoming people. The islander go over and above to show you the island and its hidden beauty. Waterfalls in the deep jungle and a canyon. Hunting trips are also offered where one can go hunting with a local. Go for scenic hikes through the hills with cows and goats grazing by the roadside to the Vaipo Waterfall, which is the highest waterfall in French Polynesian. Then, catch the fishermen as they cook your dinner over a spectacular sunset.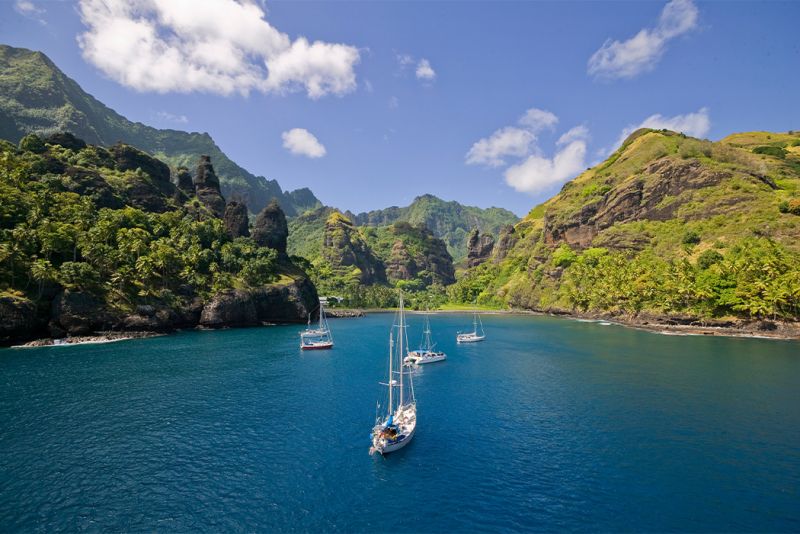 9. Maupiti Island

This is a charming island, no questions asked. People mostly travel with canoes or bicycles, in order for them to take in the beautiful scenery. Maupiti has a lot of culture to offer, from fish hooks and other artifacts that archaeologists have discovered that date back to AD 850. Climb up mount Teurafaatiu and enjoy a beautiful panoramic view. And when you get a low tide, go sightseeing and see the cliffs and caves. Go snorkeling and watch manta rays that gather near a cleaning station by wrasses, a smaller type of fish.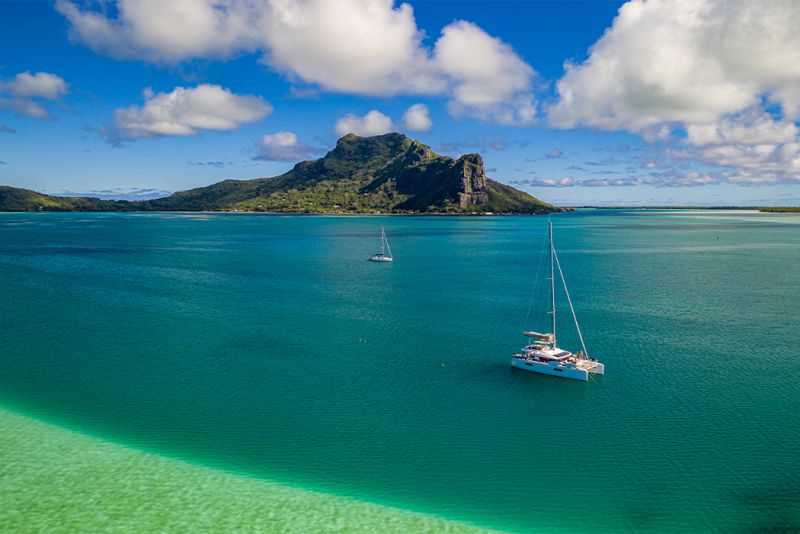 10. Tikehau Island

Known for its pink sand beaches, Tikehau Island is one of the least visited islands of the French Polynesian but as beautiful as the rest. Take a short walk to the village and swim in the lagoon and maybe a black tip reef shark might join you…then soak up in the sun on the sandy beaches. Visit the rose island and have a first-hand glimpse of the famous pink sandy beach, take a walk to the bird island and see thousands of different bird species. And of-course watch as the sharks swim as you bird watch. Visit the Isle of Eden, with beautiful blue waters and dive with the Manta ray. Tikehau is the perfect place to go when you want a nice, relaxed, calm holiday.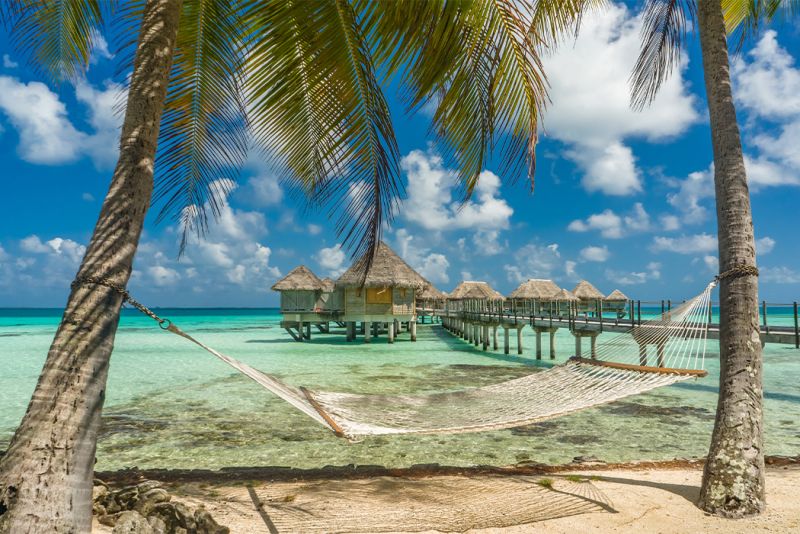 French Polynesia has a lot to offer, not just the 10 islands that are listed above. However, not all of them are inhabited, but each of them has its own beautiful experience and sites to offer that are both educational and entertaining.