Freshly brewed espresso or fresh-roasted java coffee beans? Do you also love to palate some smooth and intense coffee flavors? Or are you in search of rich coffee beans to delight your taste buds and indulge in a heavenly experience? Then look no further than the guided trips where you can meet local farmers, see the crops, touch the coffee cherries, witness the coffee-producing processes, and sample lots of coffee. So, let's unfold the ultimate tours of the world's top coffee-producing regions with these ten destinations.
1- Elegant Coffee Houses in Vienna
Head to Vienna to get an insight into the traditional coffee culture in some of the most treasured spots, discovering historic gems and exceptional coffee brews. In this place, coffee is not just a drink, it's an experience. Get a thorough introduction to Vienna's dynamic food and drink scene with a local showing you the best places to stop for some savory and sweet delights. You can also watch a barista perform latte art in some local well-designed or homely living-room-style establishments. Learn about coffee making, roasting, and beans, while sensing the spirits of old artists, and celebrating the creation of coffee itself.
2- Caffeine Crawl in Sydney

Don't you think coffee and lazy Monday mornings are best friends? Enjoy a caffeine-fueled walking tour of Sydney's coolest coffee houses and cafes. Each cafe in Sydney has a unique and innovative approach character regardless of the beans and roasters. Some of the best coffee places in Sydney include Sample Coffee St Peters, Paramount Coffee Project, Edition Coffee Roasters Haymarket, and Brewtown Surry Hills. You can also go behind the scenes at any coffee house as you take part in a brewing workshop and have a perfect cup. Some cafes like Reuben Hills also offer free cupping sessions on Saturday mornings, so you can develop your own brew taste.
3- Discovering the Coffee of Ethiopia

You cannot miss the Ethiopia coffee plantations to experience the beauty of its diverse flora, fauna, wildlife, and local people. Coffee originates from this place. The word 'coffee' is derived from 'Kafa' (a green region in the south of Ethiopia). Discover new coffee flavors through 'cupping' and learn everything about the processes that allow the beans to be exported to the international market. Once you are in this place, experience the famous Genna festival & coffee ceremony and have an exotic time with the aroma of roasted beans. This beautiful place holds a history of many in-house coffee shops where you can experiment with creating different kinds of magical flavors.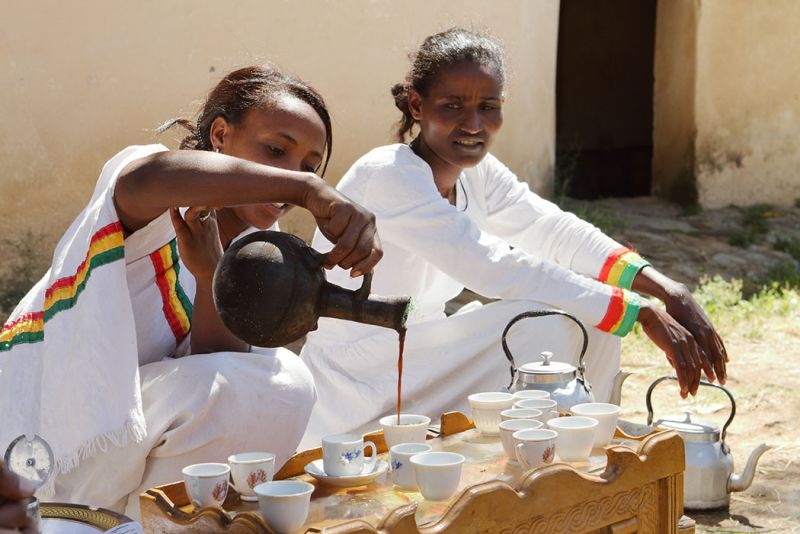 4- Trekking the Coffee Trails of Guatemala

Do you also want to experience what it takes to be a coffee farmer? Then look no further than the coffee trails of Guatemala to see what it's really like! You'll experience and learn a whole lot about the process starting from harvesting, planting, and roasting from a local coffee farmer. One can also have authentic and transparent conversations to live a life with coffee beans. As true coffee lovers, go for the Chicoj coffee tour, ride the Filadelfia coffee plantation, Atitlán coffee tour, professional coffee cupping sessions, and learn soothing latte art. By the end of the tour, you'll know everything about harvesting, brewing and even customizing your own coffee.
5- Sipping Coffee on the Streets of Hanoi
The coffee culture of Hanoi is a wholesome experience while tasting the distinctive characteristics of Vietnamese coffee and its brewing methods. Walk along the narrow promenades of the city and uncover many hidden cafes that serve delicious coffee. Enjoy different types of coffee that are unique with a Hanoi texture. One can go out to meet and connect with many fellow coffee enthusiasts who are excited as you are to taste authentic Vietnamese coffee and enjoy the brews with good company. The city still has numerous ancient coffee shops built together with modern-styled ones. You can buy phenomenal local beans directly from the cafes that source the best ones from around the country.
6- Exploring the Cafes of Istanbul

Coffee has played an important role in the lifestyle and culture of the people of Istanbul throughout the centuries. Turkish coffee is known for its special preparation and brewing techniques with a rich communal culture. With its famous brands like Kurukahveci Mehmet Efendi and Kocatepe Türk Kahvesi, this place holds the credibility of traditional coffee. While you're on a coffee tour to Istanbul learn how to make the perfect Turkish coffee and sample some authentic delights while seeing the old storages of the Ottomans. You can also visit the oldest coffee shop in Istanbul to admire the history of coffee beans.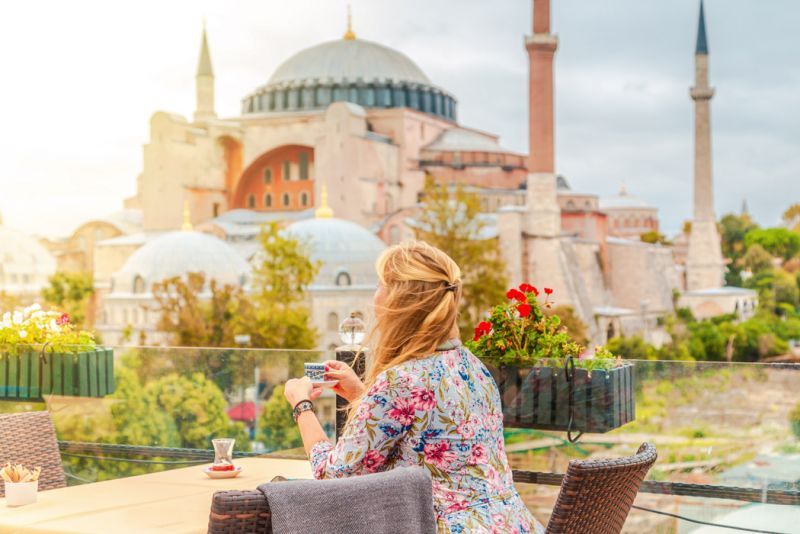 7- Exploring the Coffee Culture of Colombia

The coffee tour of Colombia is a fantastic way to discover the magic of Colombian coffee by tasting magnificent and intense flavors. From the processing of the seed to tasting a cup of warm and cozy coffee one can relive in nature's paradise with splendid views of hills with lush coffee plants. Immerse yourself with a coffee tour in Medellín, Guatape Rock: The picturesque town, and specialty coffee workshops in Bogota. While you visit the farms make sure you don't miss the heavenly coffee-tasting trips offered by the host of plantations. The best thing is the thrilling experience of adventure sports and leisure activities amid the vast coffee farms.
8- Touring the Coffee Plantations of Hawaii

If you travel to Hawaii, you will quickly realize that there are many different types of coffee on this big Island that you can enjoy while you're there. While talking about Hawaii, how can one forget about Kona coffee? When we talk about Hawaiian coffee production the first word that pops up will always be one word "Kona ''. This variety is among the most expensive and one of the best high-quality coffee in the world with a mesmerizing aroma. On this coffee tour, you will also get to experience some of the other premium varieties like Ka'u, Hāmākua, and the unique Puna (the plants of puna coffee bloom with a Jasmine-like fragrance).
9- Roasting Coffee in San Francisco

What's better than an exotic espresso or a cozy cappuccino? San Francisco is well known for its coffee obsession with some of the finest roasting and special brewing methods. Get ready to have an immersive coffee adventure with the Francisco Coffee Festival. Here you can enjoy the specialty roasters, shops with unique beans, and delicious snacks with some live entertainment activities. Learn about coffee art, enjoy sampling, and admire some of the best San Francisco sights along the way. By the end of your tour, you'll be caffeinated with an energetic feeling by some of the best coffee.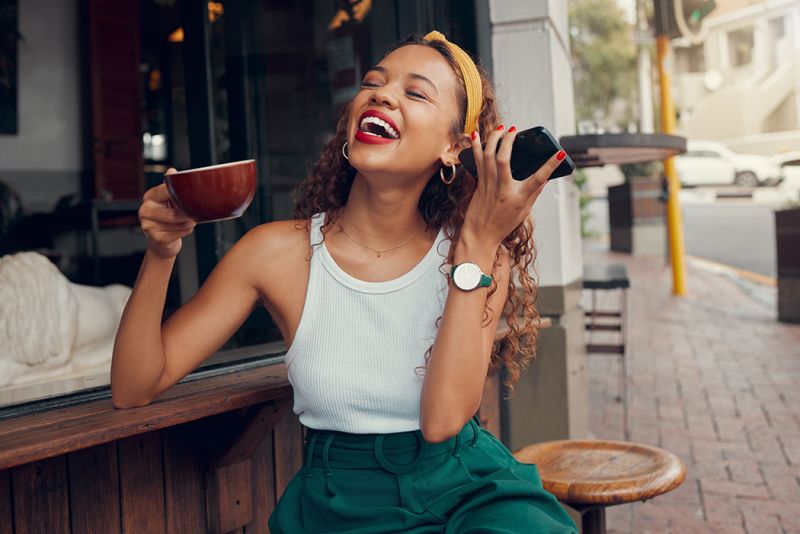 10- Bean to Brew Coffee Tour of Indonesia

Located in the perfect location near the equator and mountains, Indonesia offers incredible homemade coffee. Head to fine-tune your palate by picking some fresh coffee cherries and sampling beans to have your "self-brewed" coffee. Have some unique variants like "Sulawesi coffee" and Timor coffee", a full-bodied brew with cinnamon and spice flavors for a smooth finish. With the lush green atmosphere and spectacular views, get to experience the Abracia and Robusta coffee beans blended and roasted perfectly. You will also get to know some of how various brewing techniques affect flavor differently.
Who says coffee and travel can't go together? Visit some ravishing places while rolling into rich and smooth blends of fascinating coffee flavors. We hope that this article will help you decide on your desired coffee destination. So, where are you heading next to grab that cozy mug of coffee? Happy Sippin'!