Hola Amigos! Pack yourself to experience the most remarkable, iconic, and terrific trip that you'll ever head on in your life. Trip to Spain, also known as "The Land of Setting Sun" and for a good reason. Spain is a sparkling mix of amazing art, ancient history, and glorious Spanish culture. From crystal blue beaches to delicious licking food, this European Country holds it all. Feeling warm with the exotic vibes of Valencia to the extensive architecture of Barcelona and Madrid, these 12 places will surely make you fall in love with this country.
1. Barcelona

Planning to visit Spain? Then hold your heart as Barcelona is just to pace you with its vibrant antiquity. From the unique Gaudi architecture to some delicious tapas, Barcelona has always something to offer. Visit Park Guell to experience elegant flashes of greenery, Museu d'Història De Catalunya and Picasso Museum to understand the city's beauty with artistic pieces, sculptures, or relics, and the church widely known as Basilica of the Sagrada Familia. Don't forget to take a glimpse of the picturesque architectural brilliance of Casa Vicens, Barri Gotic, Palau De La Musica Catalana, and Casa Mila.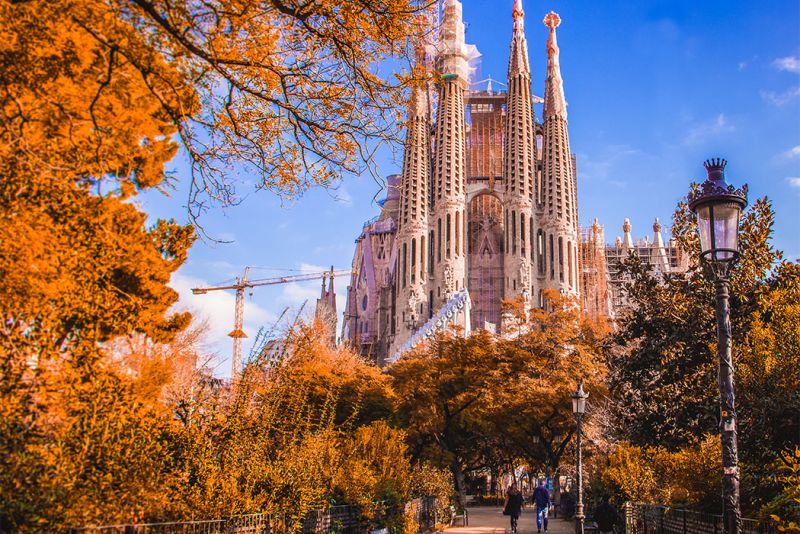 2. Granada

Located at the foothills of the Sierra Nevada mountains, Granada is a great place to explore the region's natural beauty. The glorious past of Granda admires its cultural and leisure activities like Flamenco shows, night events, and festivals. Head towards the famous and breathtaking places like Realejo, San Nicolás, Albaicin, Sacromonte, and Plaza Nueva to the romantic restaurants, bars, cafes, and typical cuisines. Or if you are more of an adventurous person, go for sightseeing tours, guided walks, and excursions to Alhambra. Take a trip up to the Palace and explore the stunning Moorish architecture.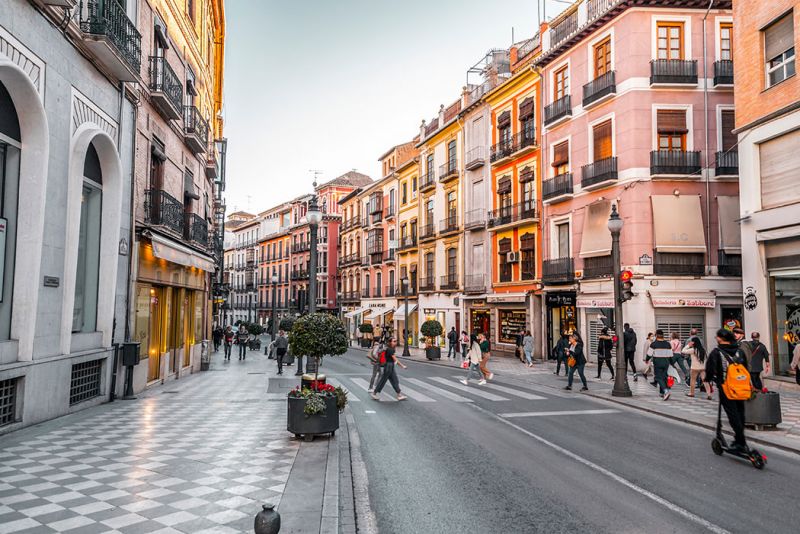 3. Madrid

Madrid, the capital of Spain, is a great place to closely explore Spanish art. You can take a chance to visit the Prado Museum to view some of the world's greatest works of art. Madrid boasts its architectural charms with The Royal Site of San Lorenzo de El Escorial, Catedral de Sta Maria la Real de la Almudena, Plaza Mayor, and Círculo de Bellas Artes. Take a stroll through the city's scenic gardens and plazas including the El Retiro Park "a UNESCO World Heritage Site" to Casa de Campo "Spain's largest green space". No matter what time of year you visit, Madrid will let you enjoy an unlimited array of food and entertainment with an unparalleled nightlife scene.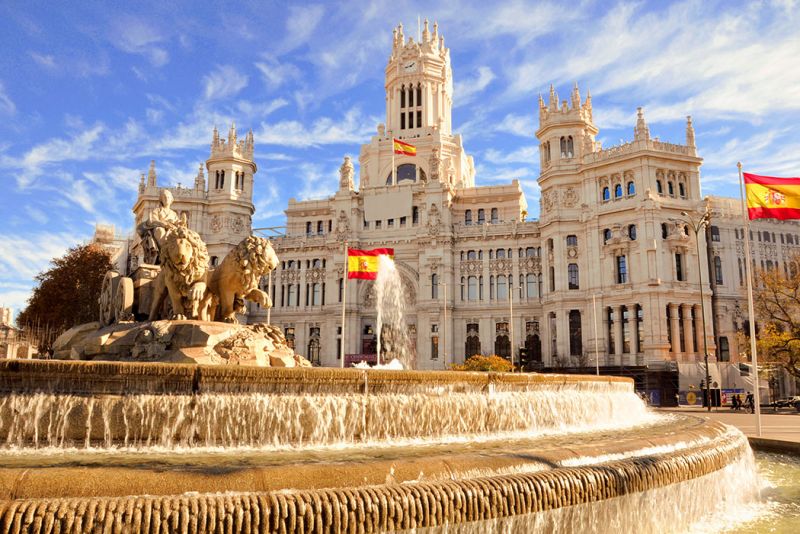 4. Mallorca

Located in the Mediterranean Sea, Mallorca is a great destination for anyone looking to explore the region's beaches like Cala Deià and its vibrant lifestyle. Surrounded by turquoise blue waters, golden sands, clandestine bays, lush green spaces, rugged mountains, and picturesque sites. Mallorca offers a unique kind of beauty. Spend a few days in Palma, hang out in Santa Catalina, or just take a relaxing boat ride to explore some of the island's most stunning views. Visit Serra de Tramuntana, Fornalutx Village, and Wine routes to then settle down for some foodie delights with traditional cuisine and wines.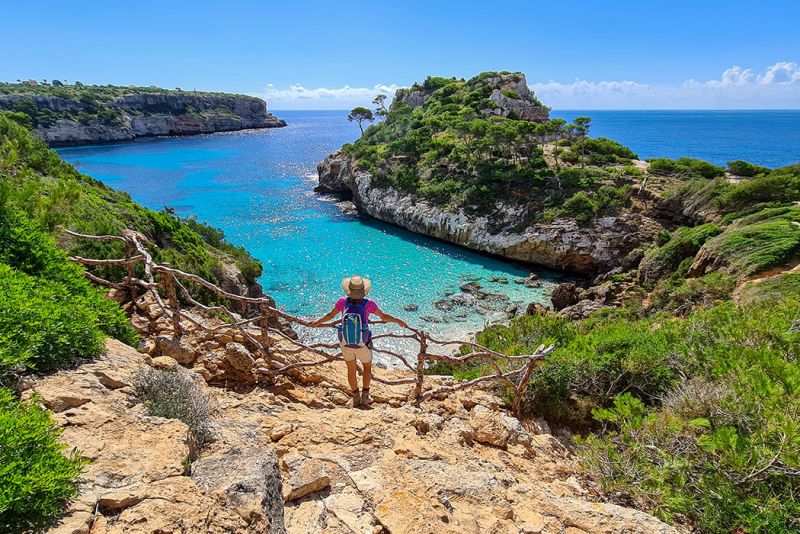 5. Girona

Located between Barcelona and Costa Brava, Girona is a great destination for those looking to explore culture with fun. From old quarters, palaces, frescoes, and shops to romantic restaurants, Girona is the perfect next vacation stop you won't be able to resist. With the outdoor tour across the city, walk through the medieval walls of Girona, cross the Eiffel Bridge, and visit the Cathedral, the Jewish Quarter, and the Game of Thrones filming sites. Take a halt if you are in need of a break, and check for coffee or wine with a little socialization. Do a little sneak peek at a lovely square, the Plaça Independencia, located just west of the Onyar River.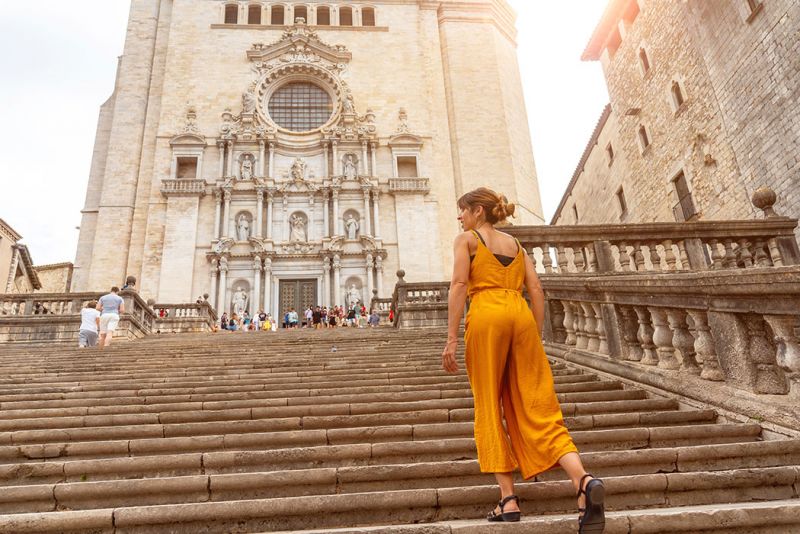 6. Valencia

Located in eastern Spain, Valencia is a great place to roam around with artistic views. Whether you want to experience some of the most iconic landmarks or offbeat wilderness with Valencia's beaches. From the second largest art gallery in Spain, this place houses about 34 museums with some magnificent architecture and vigilant history. Take a stroll down the road to the old Silk Exchange (La Lonja de la Seda), then head to the cathedral of Valencia "El Micalet", and finally to the largest aquarium in Europe "Oceanogràfic de València". Visit the Ciudad de las Artes y Ciencias to explore some fascinating worlds of art & science.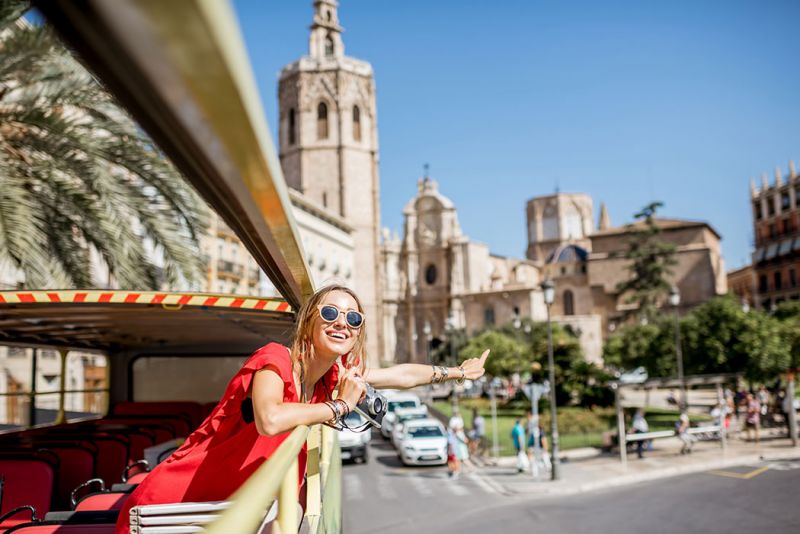 7. Bilbao

The heart of the Basque Country, Bilbao is well known for its alluring architecture, golden sandy beaches, and mouth-watering pintxos. Visit the Guggenheim Museum to view some of the world's greatest works of art. This thriving waterfront city is filled with exotic culture and traditional narratives. Starting from the marvelous building of Bilbao City Hall, the buzzing gossip of Mercado de la Ribera Market to the intricate structure of Bilbao Museum of Fine Arts. Bilbao is one of the rolling destinations with fine spots for unwinding and Middle Age treasures.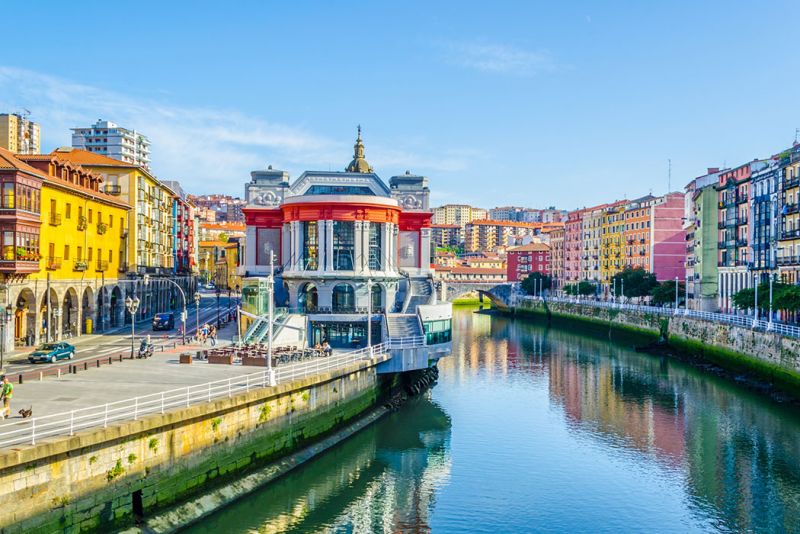 8. Ibiza

The Old Town of Ibiza offers you some magnificent views with the thrill of discoveries and a lot of mysteries. Ibiza is also a great destination for party-goers. With its stunning beaches and vibrant nightlife, Ibiza is the perfect place to let loose and have some fun. Indulge in the pristine beauty of nature with Can Marca Caves, Fountains Promenade, rocky Es Vedra island, and coastlines like Cala Conta, Cala Saladeta, or Las Salinas. Take a chance to view the highest mountain Sa Talaia and capture a mesmeric panoramic view of the entire island.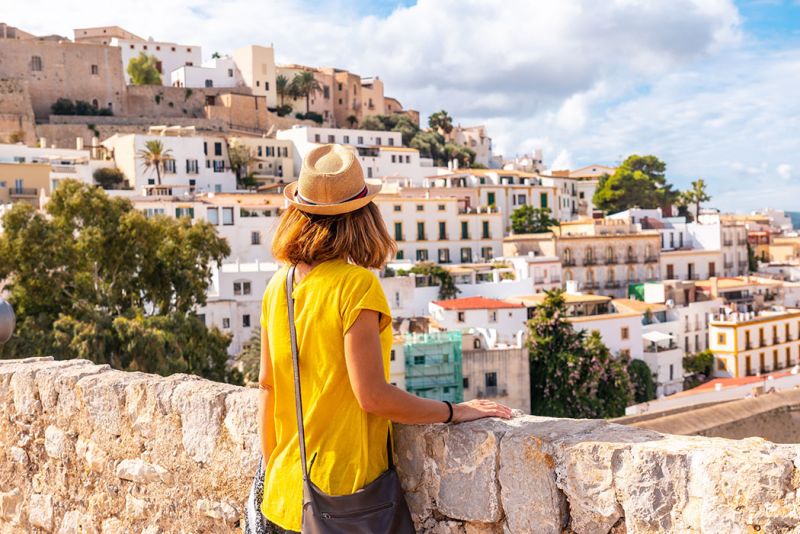 9. Toledo

Just south of Madrid, lies a charming little city with a magnificent history "Toledo". It's easy to get lost in the narrow streets framing diverse architectural styles just to look for beautiful structures like San Juan de los Reyes Monastery, El Greco Museum, San Román Church, Museum of Visigothic Culture, and Synagogue of Santa María la Blanca. Spot some phenomenal viewpoints including the Alcazar, Mirador del Valle, and Alcantara Bridge. The Horseshoe-arched mosques, Sephardic synagogues, and Spain's finest Gothic cathedrals build Toledo as the most compelling attraction site to visit.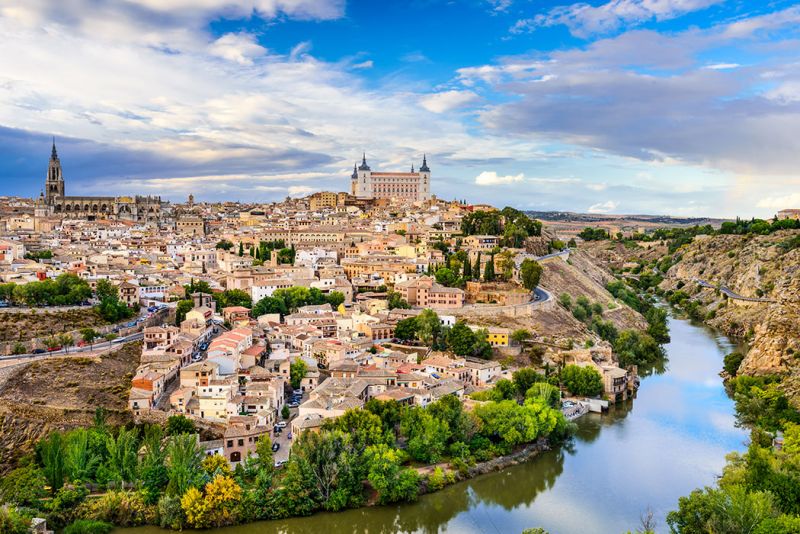 10. Santiago de Compostela

Santiago de Compostela, a living city, combines ancient art with a younger modern side. With plenty of attractions for travelers, pilgrims, and countless restaurants to enjoy the delicious seafood of Galicia, Santiago de Compostela has it all. If you are looking for something graceful and magical attend mass at the Santiago Cathedral or learn all about the Camino de Santiago. Visit Ribeira Sacra, "The Sacred Shore" which is a beautiful inland area that borders the confluence of the Sil and Miño rivers. You can also look for some of the famous monasteries including the Monastery of San Martiño Pinario and Mosteiro de San Paio de Antealtares.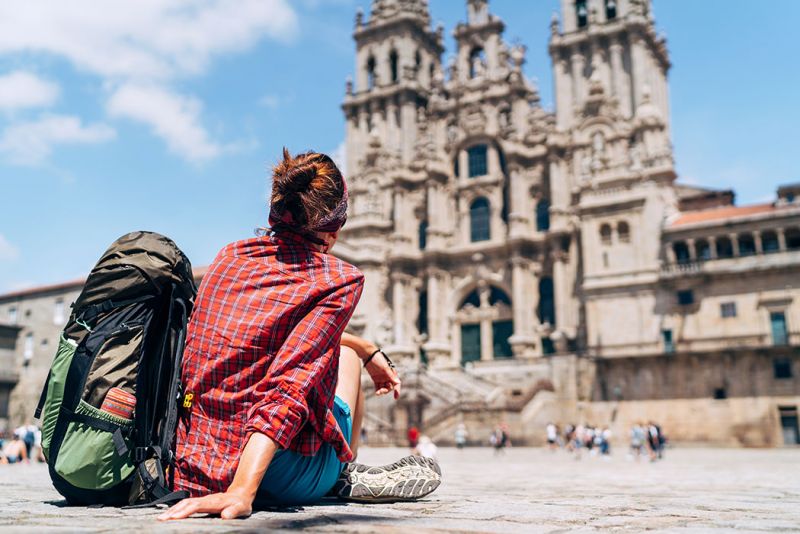 11. Seville

Home to the world-famous Alcazar palace, Seville is a beautiful city with a deep history. Explore the winding streets of the old town with rich structures, classic road lights, and pony-drawn carriages while taking in the sights of the stunning cathedral. Without a doubt, Seville holds its magical experience over guests from the moment you step on its inquisitive cobblestone trails and walk through the palm-lined paths. You can visit the Museum of Flamenco Dance, Museum of Fine Arts, Real Maestranza BullRing & Bullfighting Museum, and Ayuntamiento to head to the core of Spanish culture.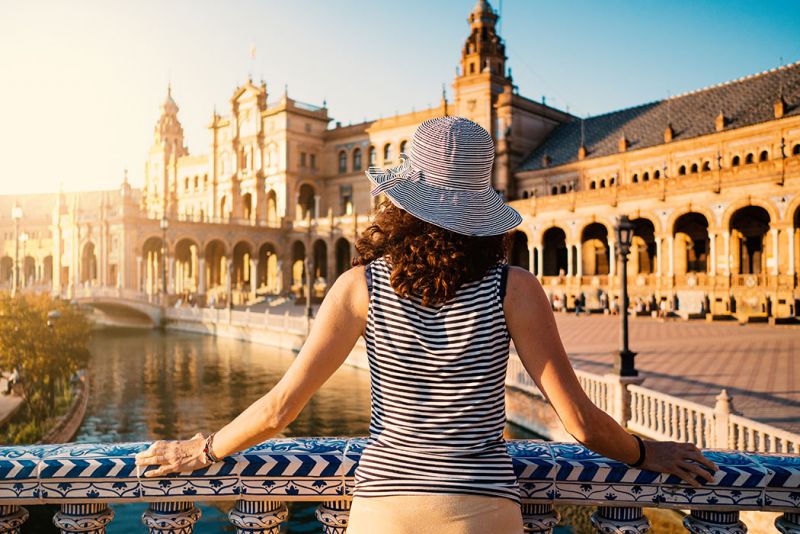 12. Costa del Sol

The Costa del Sol, also known as "Coast of the Sun" is one dreamy-stop destination for beach lovers with authentic views and delicious cuisines. The place is famous for its paradise beach views and cozy- warm climate. Starting from the Maro cliffs, and going through Nerja, with the Balcón de Europa viewpoint and cave, you will find countless possibilities to make your trip a memorable one. With its stunning Mediterranean coastline, it's the perfect place to relax and enjoy the sun including inland national parks and developed beach resorts.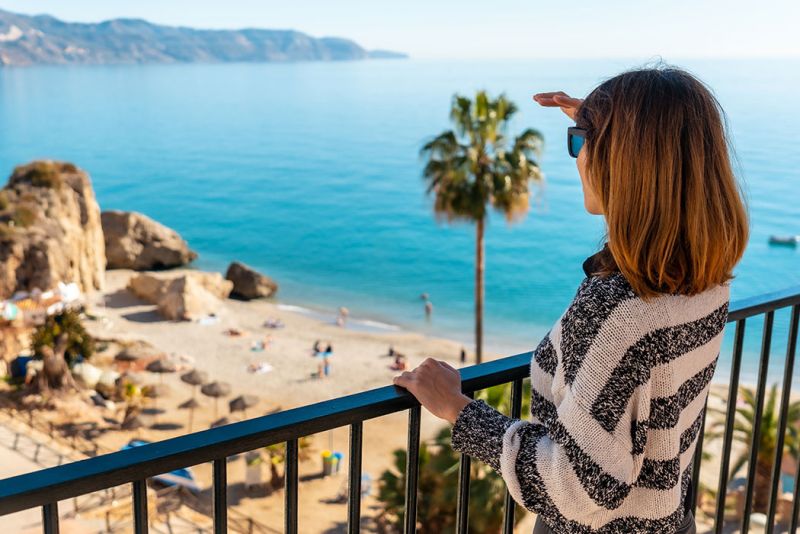 Without a question, Spain represents the zenith of the absolute fun of life with delicious food, traditional art, lively music & dance, and a cozy climate. We hope you felt the charm of flamenco music, the incredible bullfights, the sky-blue Mediterranean beaches, the classic wineries, and the Moorish estate with these 12 destinations. Spain surely holds the ultimate power to amaze your soul to the deepest!